When you publish your content with Ghost, many of the most important factors of technical SEO are taken care of under the hood, so you can focus on your content.
Ghost comes with several features out of the box that helps improve your website's search engine optimization, including:
Automatic and custom metadata — Each post or page on a Ghost website has its own metadata. If you leave the metadata blank, Ghost automatically uses the data available as a fallback.
Social media integration — Built-in functionality for adding social media metadata to your site including Twitter Cards and Open Graph tags for Facebook.
XML sitemaps — Ghost automatically creates and updates an XML sitemap for your website to help search engines understand the structure of your site and find all of its content.
Canonical tags — Ghost adds canonical tags across your site to tell search engines which version of a page they should consider the "official" one. This helps prevent problems with duplicate content.
Structured data — Ghost automatically includes structured data in all posts and pages. This helps search engines understand the content and context of your pages, which can improve how your site appears in search results.
Site performance — Ghost is powered by a modern technology stack and themes have clean semantic markup. This means it performs very well. Independent tests have found Ghost to be up to 1,900% faster than WordPress.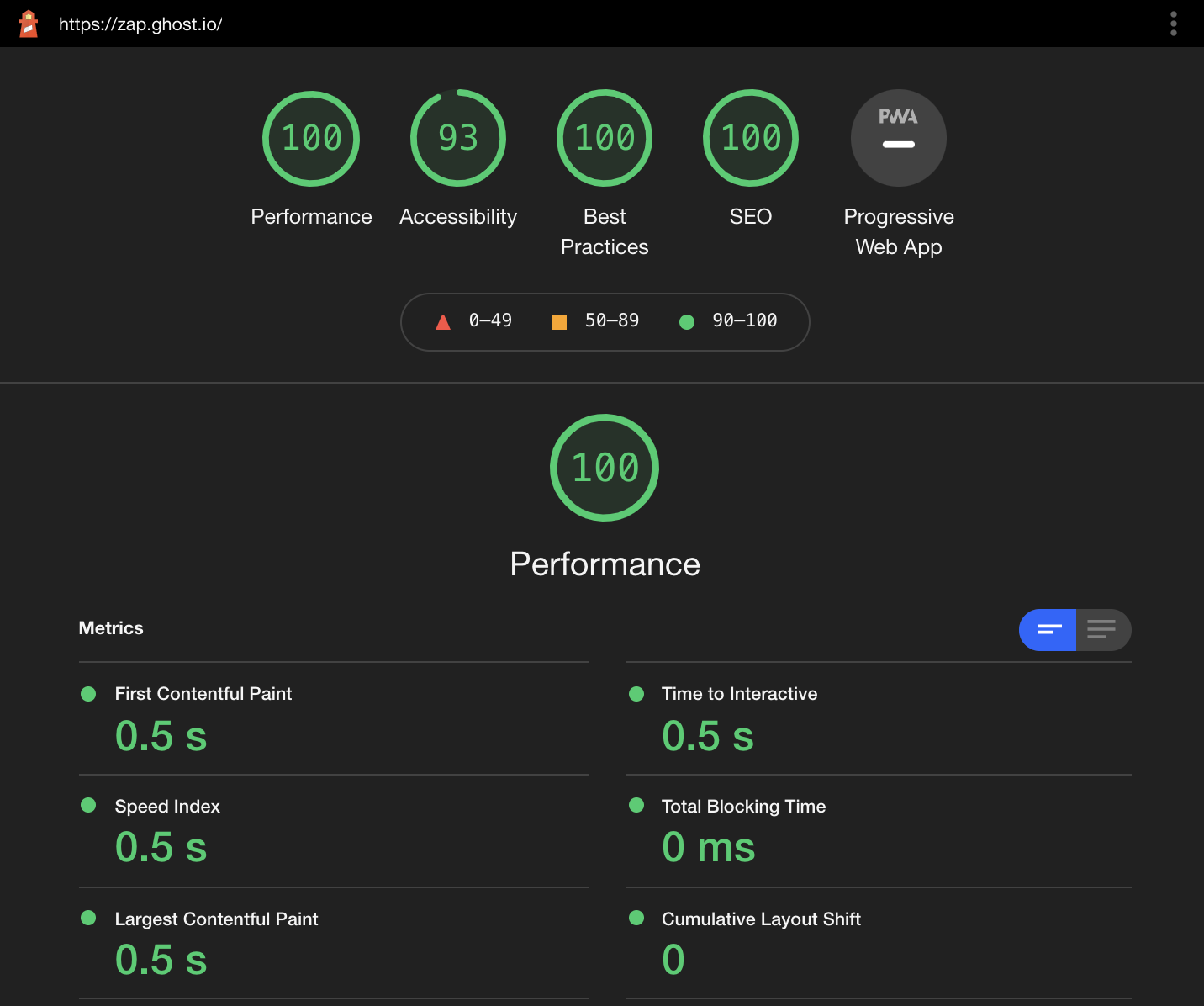 A baseline Ghost publication performs very well in site performance audits. Providing you use a well-designed theme, and keep the number of external scripts and large files to a minimum, you'll benefit from great site speeds.
Custom metadata
If you haven't already done so during site setup, make sure to update your site meta settings in Settings → General → Meta data, where you can add custom metadata content for the homepage of your site for search engines and social media.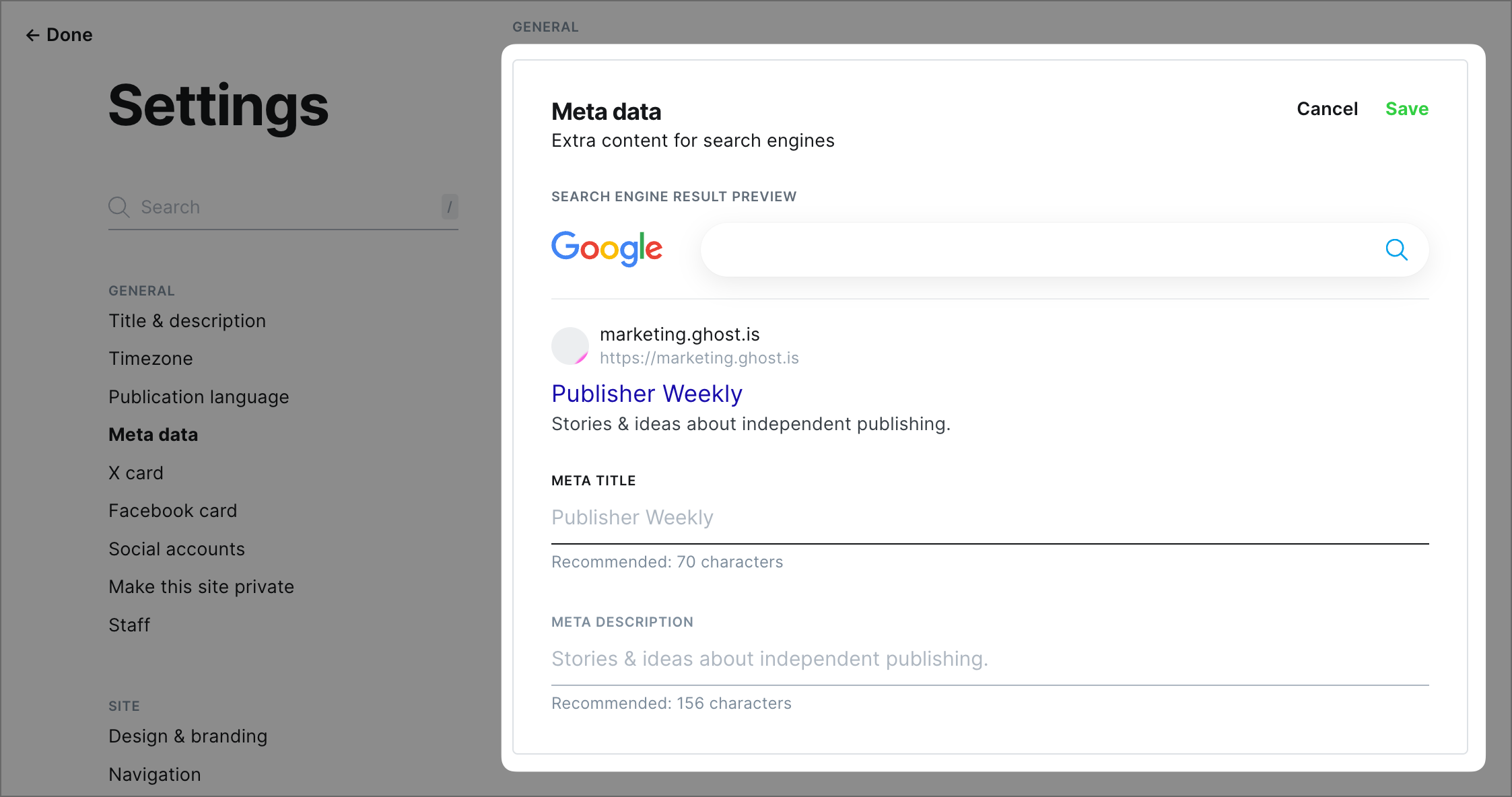 It's also possible to add custom meta data and social media metadata to each post or page from the post settings menu.
As you begin to enter your metadata, Ghost will show you a handy preview so that you can make sure it looks good.
If you leave this information blank, Ghost automatically uses data available from the content on the page as a fallback. Search engine algorithms may still choose to display alternative metadata than what you provide.
Google Search console
Search Console is a free service that you can use to submit sitemaps, and check your indexing status, as well as find out what search impressions and clicks you are getting from Google.
To add your site as a property in Search Console, follow this guide: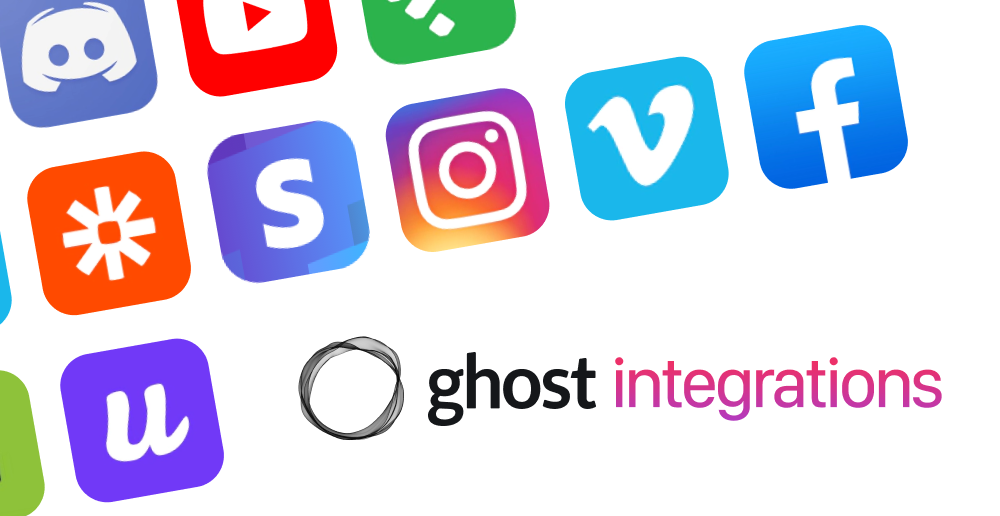 ---
Further reading