Unlike posts, pages in Ghost can be used to serve static, independent content on your site.
For example, pages can be used for:
About pages – showcase important information about your publication or business
Contact pages – use custom embeds to add a contact form and share contact information
Landing pages – create custom, one-off pages to showcase a custom offer for new members
Terms of Services pages – include custom legal information or details on the terms of using your site
Pages use the same editor as posts, meaning you can set a featured image, use editor cards and custom embeds, and apply custom page settings.
When a page is published, it's accessible directly from the URL that's generated after publishing. However, it doesn't automatically link to your site navigation, or appear anywhere on your site in the same manner a post would – e.g. pages will not appear in tag collections, author collections or on the homepage.
See how to add a page to your navigation here.
Creating a page
To create a new page, go to Pages from the admin menu on the left.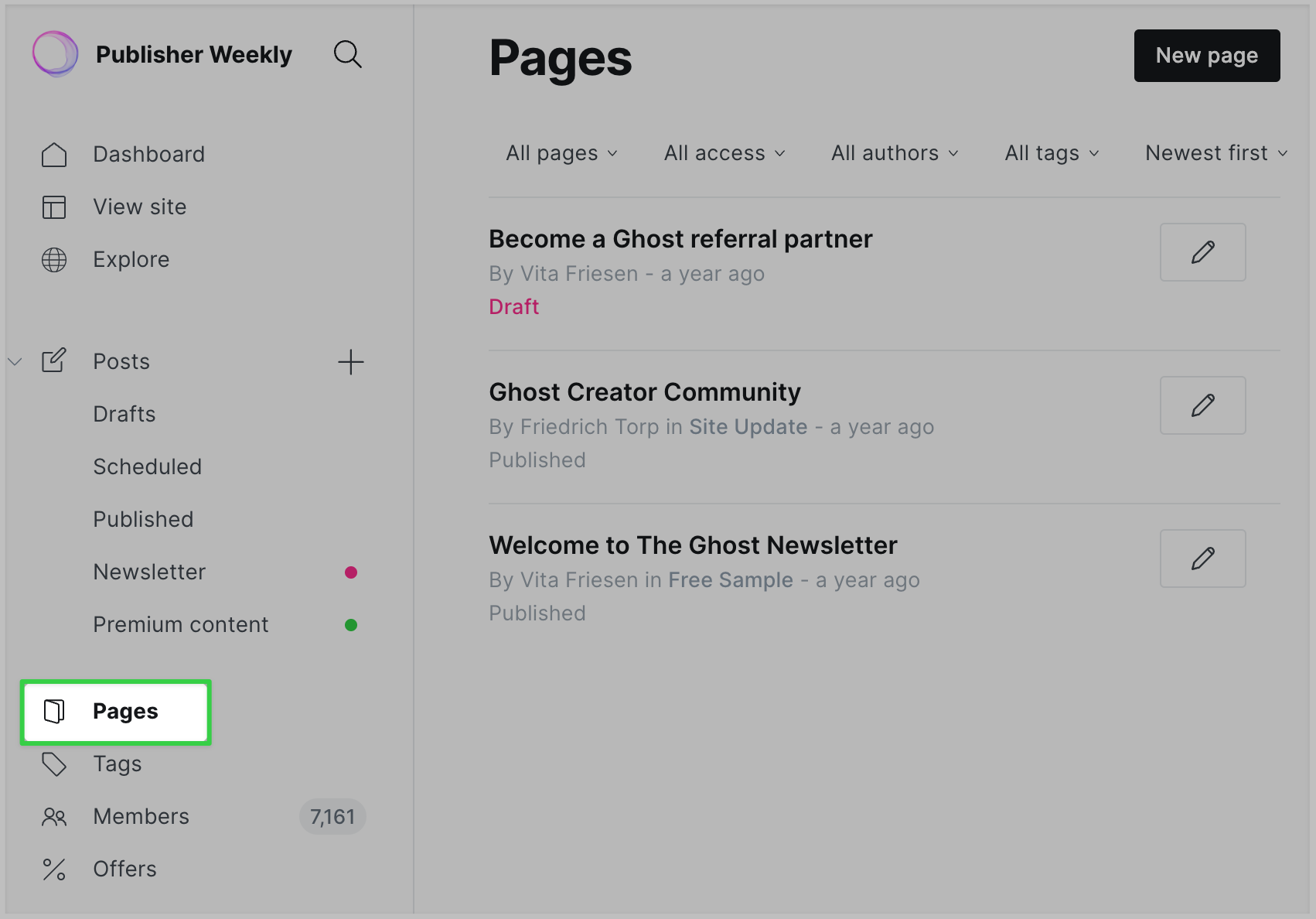 From there, click on the New page button in the top right corner of the screen.
Once the editor launches, you can draft your static content to be published as a page on your site.