Ghost supports cross-promotion for publishers via the Recommendation beta feature in Ghost Admin. This makes it possible for publishers to support and amplify each other's work across the web.
Create recommendations
Go to the Settings → Membership → Recommendations area in Ghost Admin, and click Add recommendation.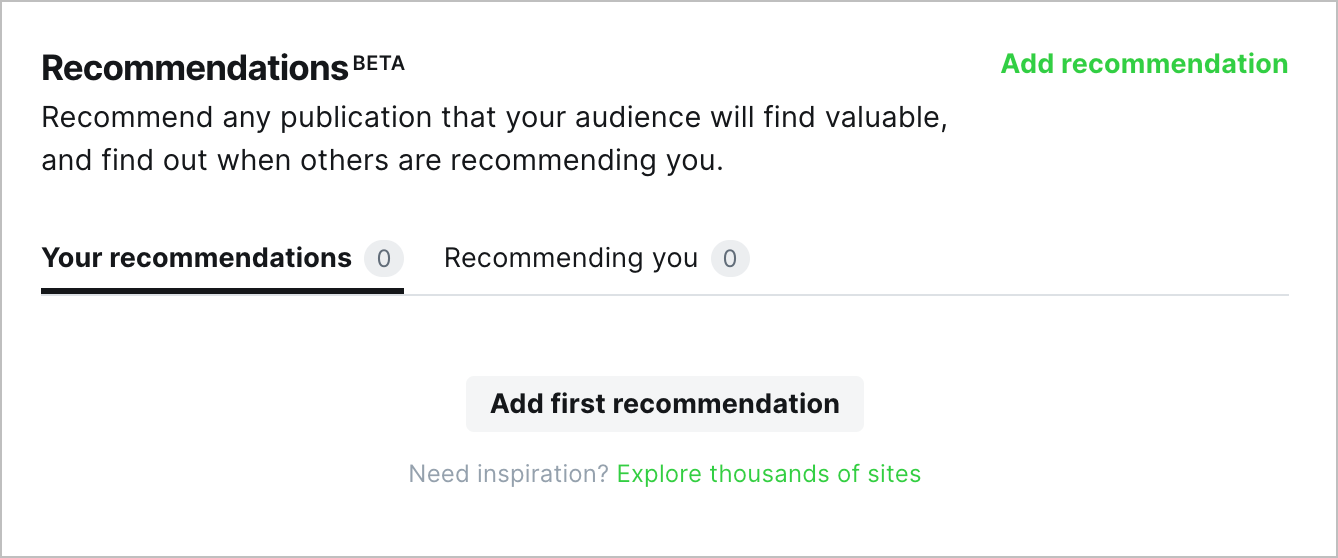 In the "Add recommendation" box, enter the site address you'd like to recommend to your audience, and click Next.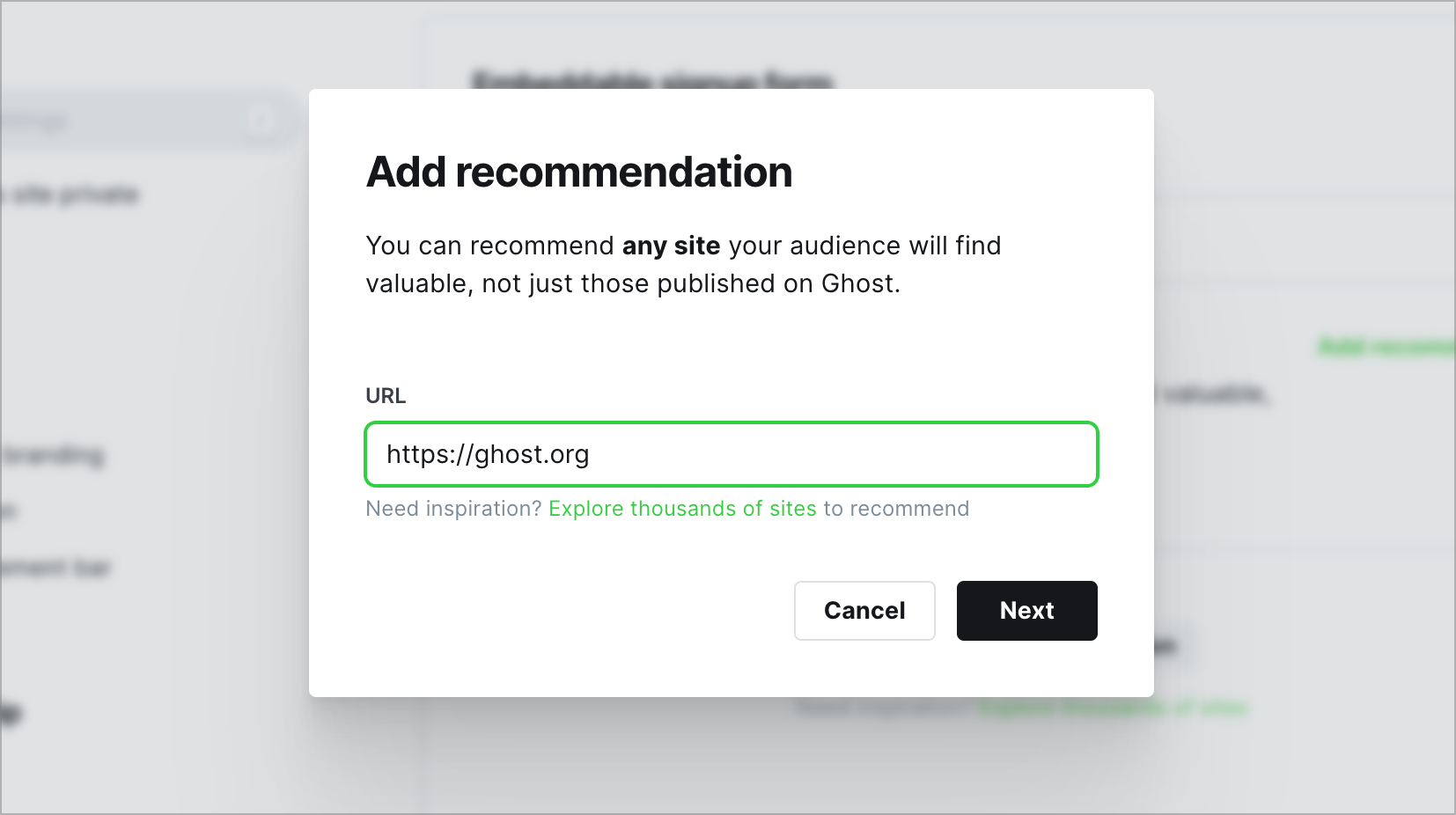 You can customize the title and the description for your recommendation.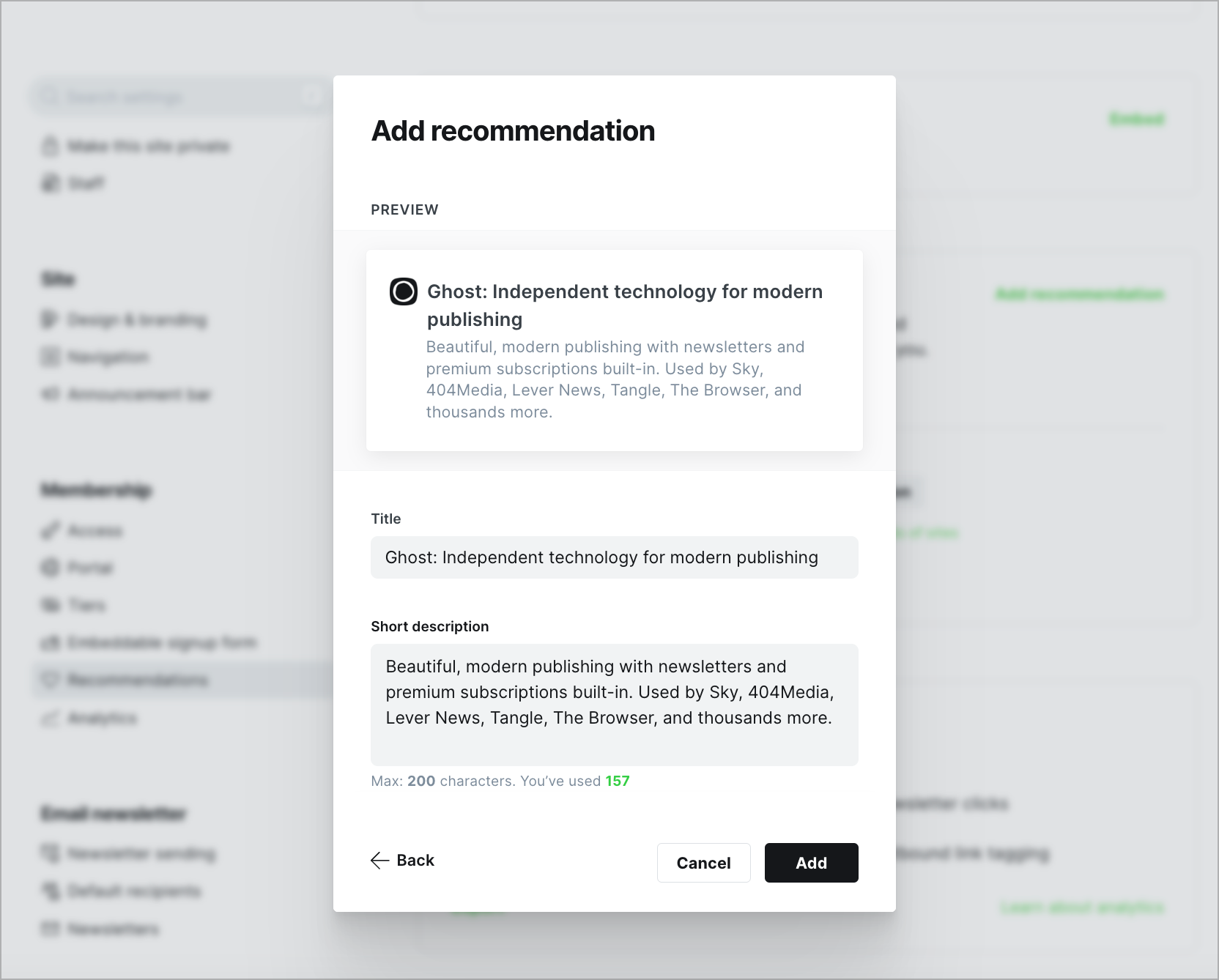 The recommendations pop up will be displayed whenever a new member signs up on your publication, and can be launched by going directly to https://<yoursite.com>/#/portal/recommendations in the browser.
This URL also be copied, and used as a link in your site navigation, to give readers quick access to sites you recommend. See additional methods for opening the recommendations window in our theme documentation.
When recommendations are added to your site, you can also view simple stats to see how they are performing—as well as who is recommending you.