Content marketing for modern business.
Ghost is a modern, open source platform for companies who are serious about content marketing, with lead-gen and newsletters built right in.
Get started now — free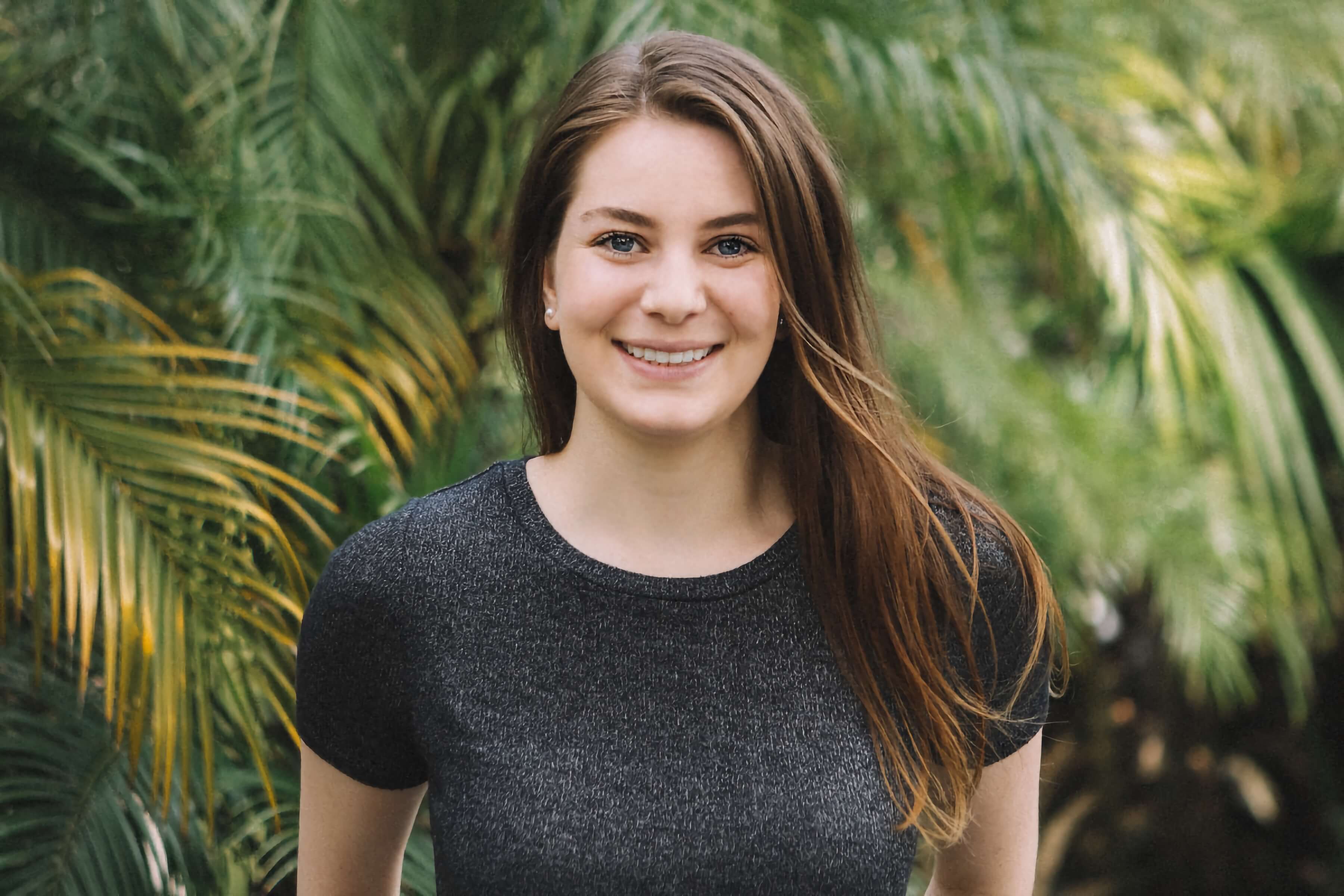 No more investing in content & hoping for the best. Try a platform that actually gets results.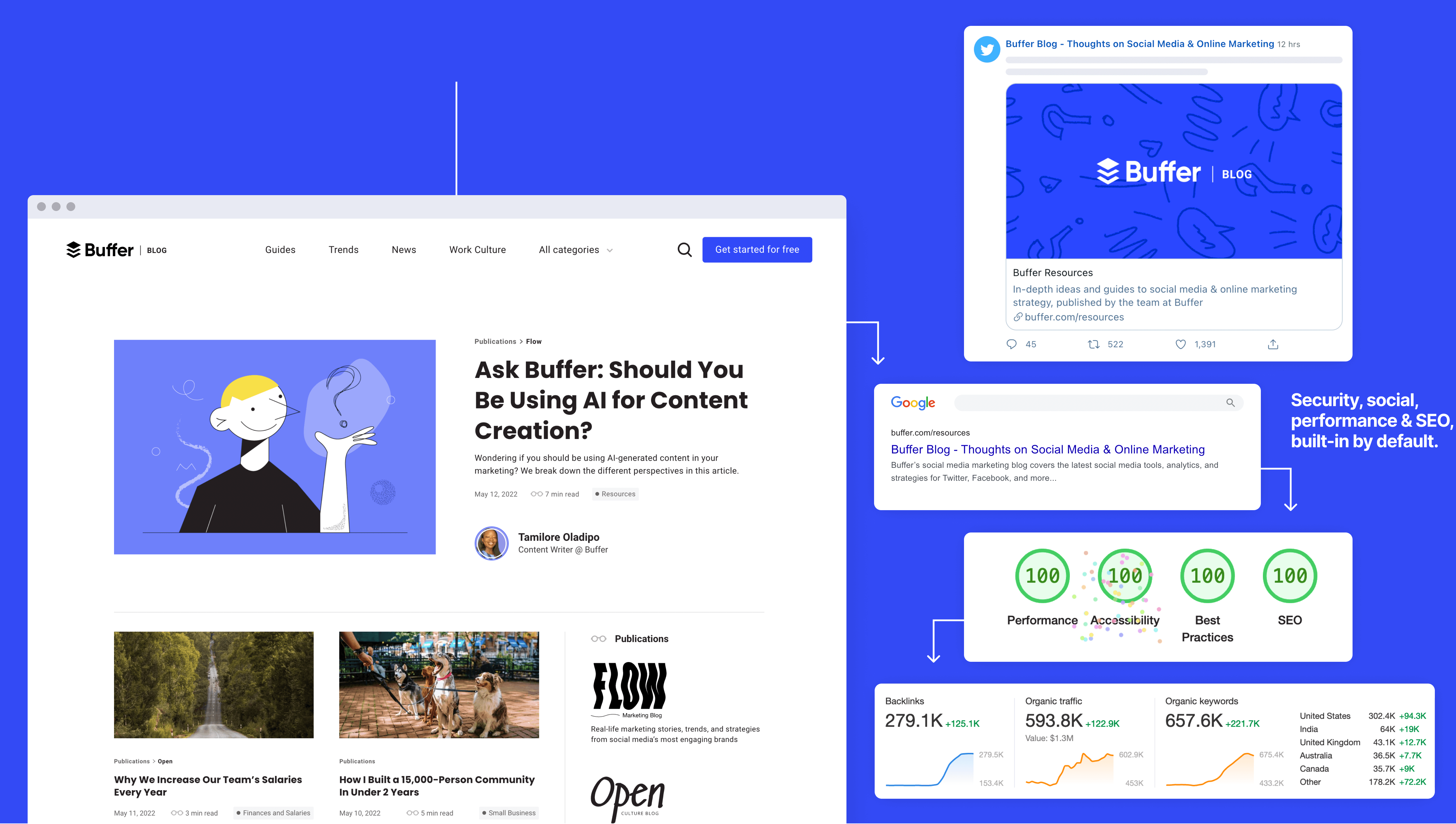 Powerful SEO, made easy.
Add custom meta data for search engines and structured data for social networks. Detailed XML sitemaps are built automatically. No plugins. No headaches.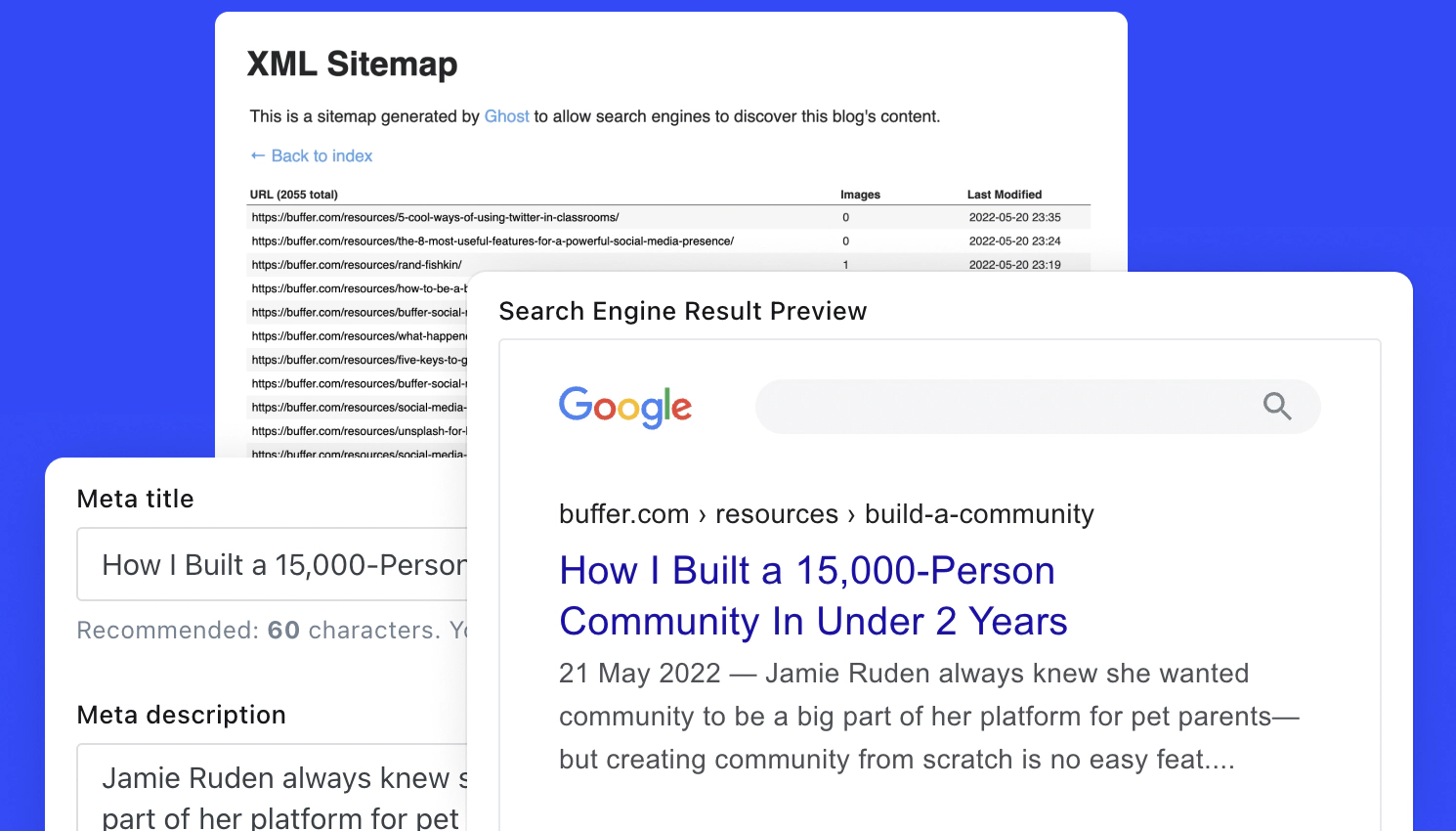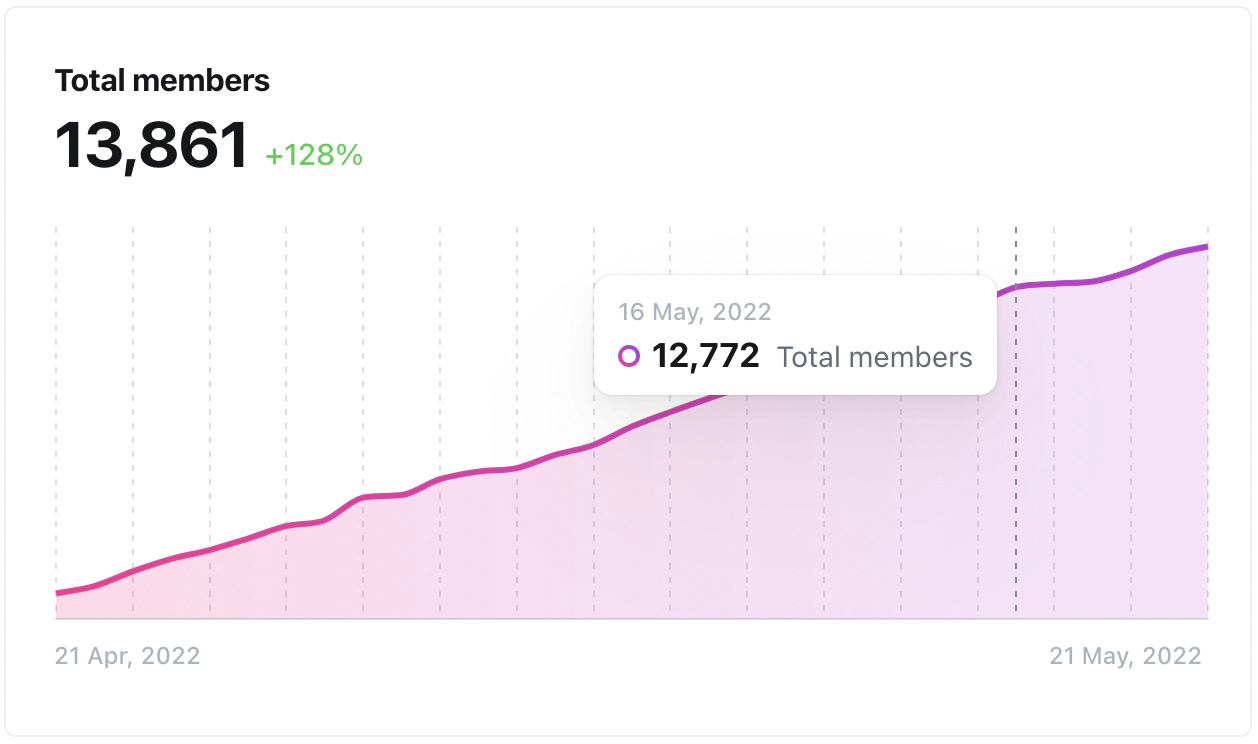 Real data. Real results.
Finally your team can show direct ROI of content marketing, with lead generation and email newsletters built-in. Cross reference who reads your content against who signs up for your product.
Go faster.
1900%

faster.

Ghost is built on a modern Node.js back end, giving you performance equivalent to a static site. Under load, Ghost will serve 19 requests in the time it takes WordPress to serve just 1. Hit the Reddit frontpage? No problem.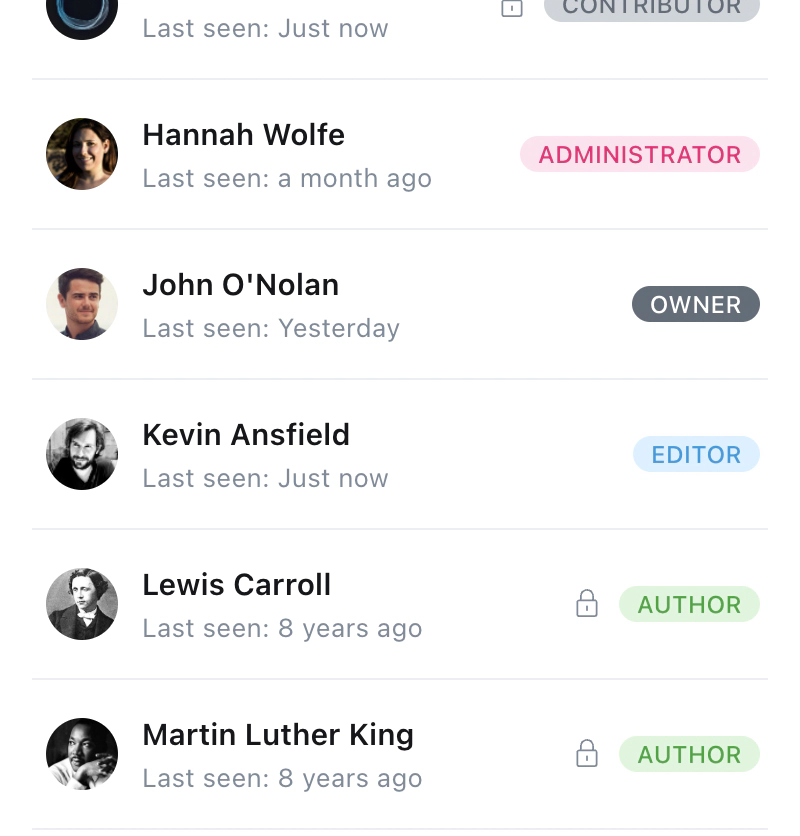 Multiplayer enabled.
Invite the whole team, so you can easily collaborate on content and design changes, as well as add bylines to all your posts.
Made for cross-functional teams.
Marketers get a smooth editor for easy publishing with powerful features. Developers get a modern open source platform with custom templates and a full JSON API.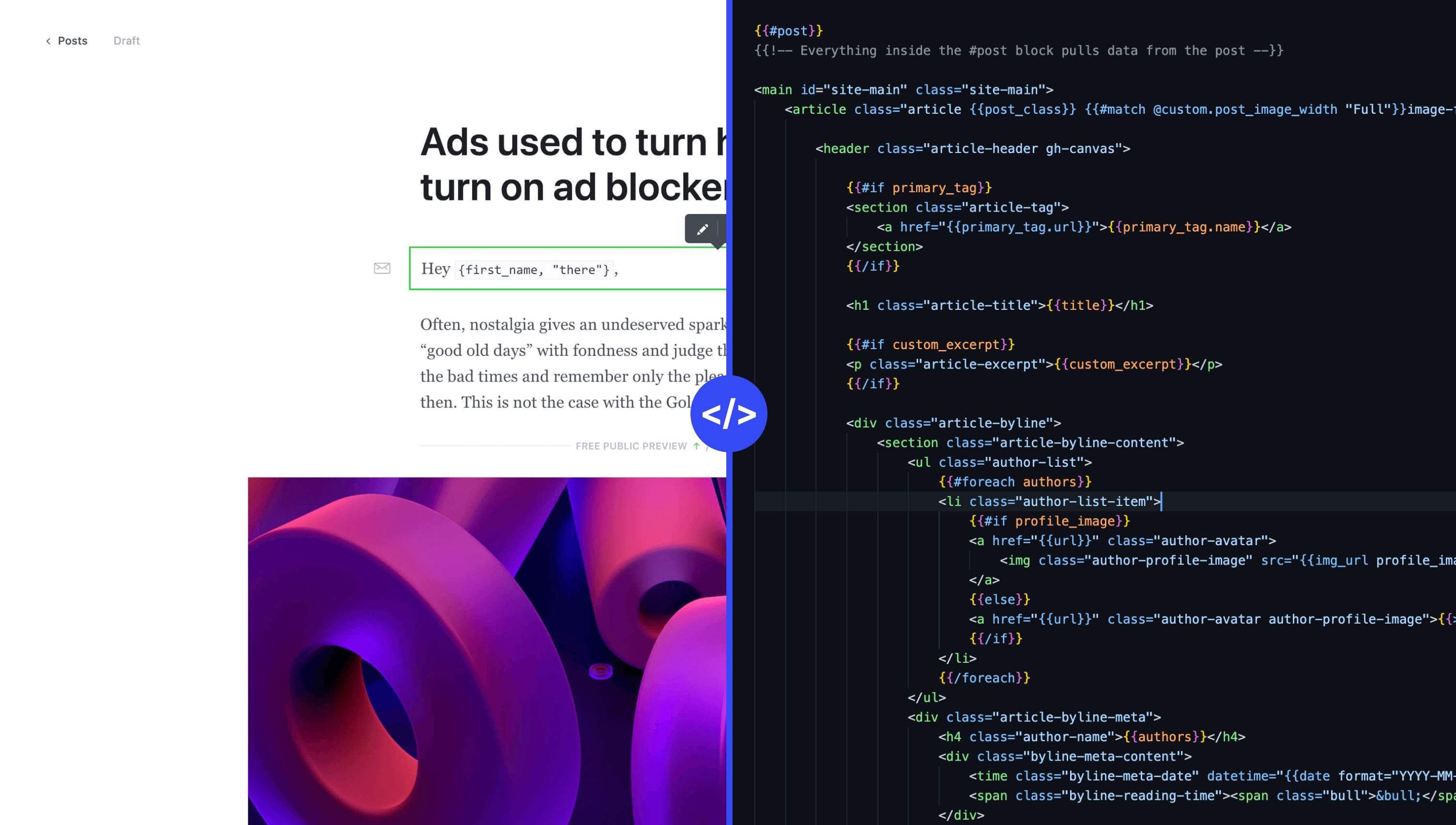 Ready to give it a try?
Start a trial completely free for 14 days
and build your publication