Posts can be used to create articles, tutorials, reviews, personal stories, and more — and can use a variety of elements, such as images, video and other media to keep readers engaged.
When posts are published on your site, they typically appear on your homepage, tag collection pages, author collection pages, and your site's RSS feeds. Posts appear in reverse chronological order by default, e.g. the newest post published on your site will always appear at the top of the homepage.  
Creating a post
To create a new post, go to Posts from the admin menu on the left.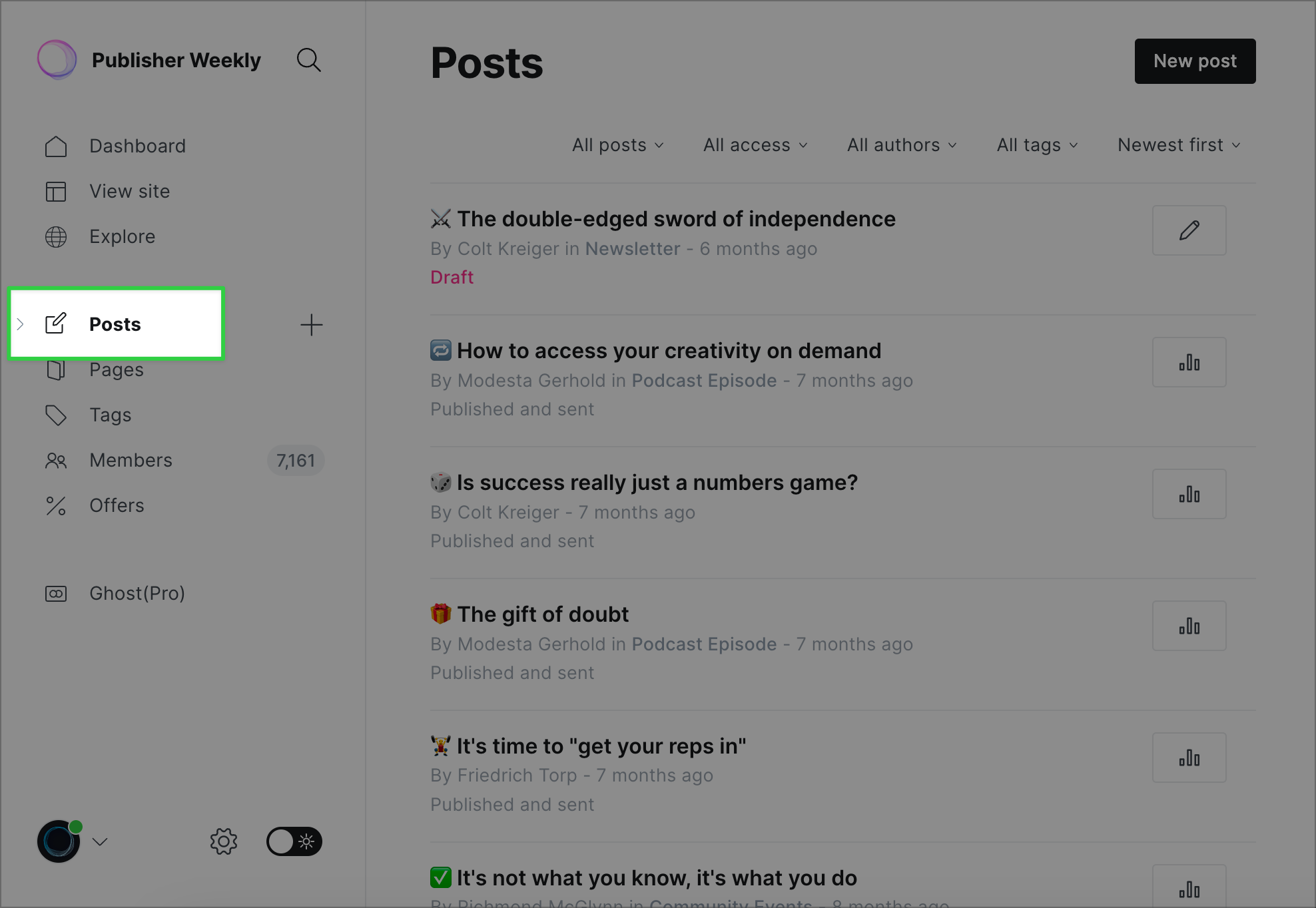 From there, you can either click on the New post button in the top right corner of the screen, or you can click on the + icon from the admin menu. Once the editor launches, all you need to do is start writing ✍️
Managing posts