How to leverage SEO for a membership website
Search engine optimization can work for membership business and newsletters too — here's how.
---
Search engine optimization has long been one of the most utilized types of content strategies used by marketers, publishers, and creators.
It's a digital marketing strategy that is known to drive long-term results — by optimizing your publicly available content for search engines, you can drive more relevant traffic to your site and turn more of those visitors into leads and customers.
With the rise of membership websites, protected content, and content subscriptions, many independent businesses are asking: How can I get my content to rank in the search engines if it is protected?
TL;DR you need a segmented content strategy.
In this article, we're going to get the technical stuff out of the way by explaining how the search engines see member-only content, then dig into the strategy required to harness SEO as a growth lever for your business.
💡
New to SEO? This article covers how to approach SEO as a membership website with protected content. It doesn't cover the principles of SEO which is an expansive topic in its own right.

If you consider yourself to be a beginner, make sure you spend some time researching search engine optimization. There are plenty of excellent resources out there (Ahrefs, Moz, and Search Engine Journal to name a few). Remember, you don't need to be an expert to get started!
How do search engines interpret protected content?
Platforms typically offer two levels of content protection: full and partial. Here's how they differ.
Full content protection 🔐
A platform that offers proper content protection (like Ghost) does so by protecting content at the server level. Technical stuff aside, this basically means that your member-only content is never publicly available anywhere, even to search engines. A search engine crawler won't be able to see any content which is protected on the page, it can only be exposed if the visitor is logged in, and has the correct access level.
Full content protection has many benefits. It means there is no way for visitors (or bots) to disable JavaScript or CSS and access your premium content. It also means you don't run the risk of the search engines thinking you are cloaking, a practice that is a violation of Google's webmaster guidelines.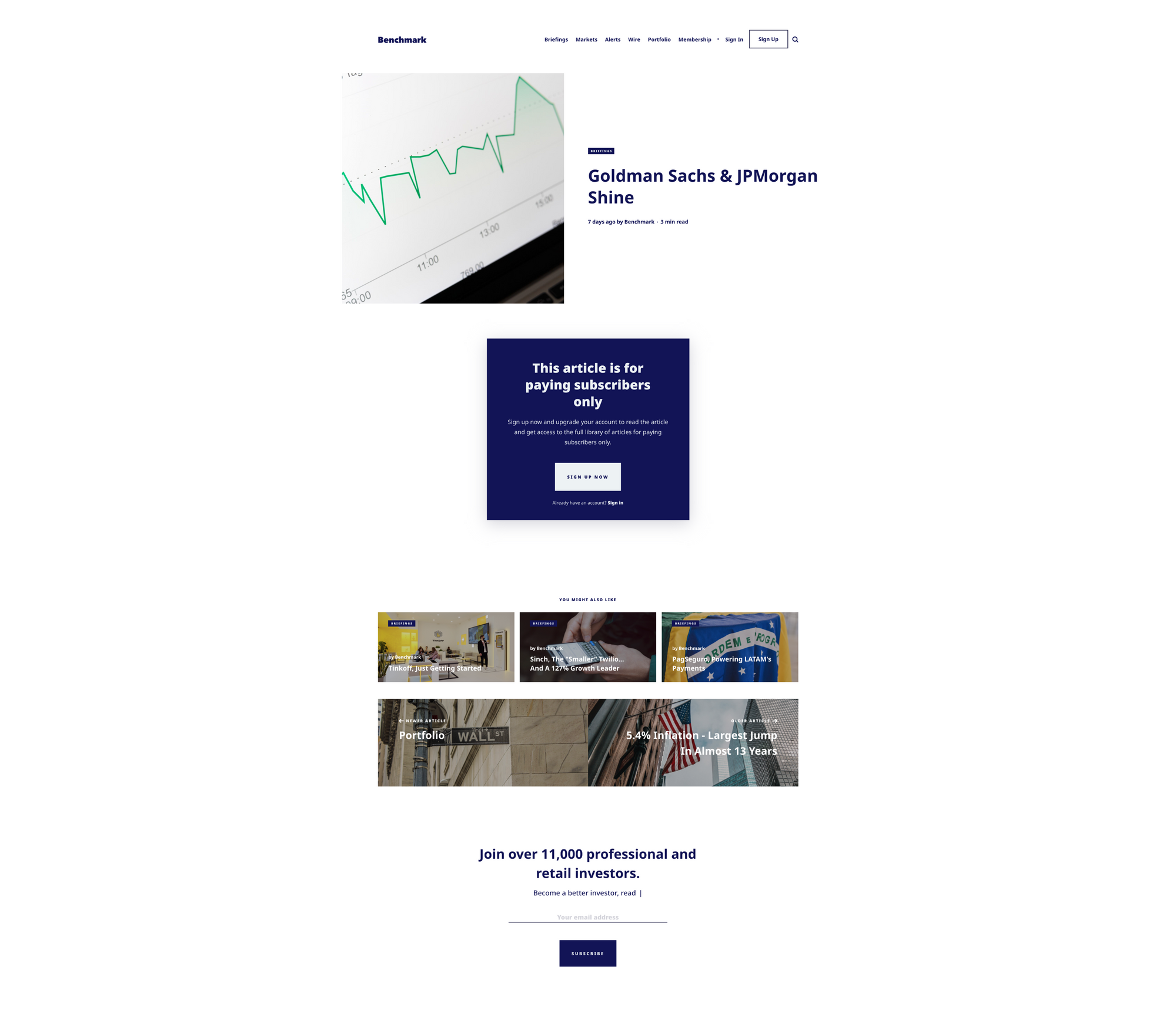 Partial content protection 🔓
Some platforms offer partial content protection, often using JavaScript or CSS to hide member-only content within the browser. This can easily be bypassed by visitors and bots, which means search engines might be able to see the content. But unless accompanied with the correct schema.org JSON-LD (advanced SEO markup), it can result in your website being penalized for cloaking.
Segment your content strategy
The obvious question that follows: How can I work on SEO if the search engines can't see all of my content?
Publishers typically protect content in order to gain subscribers and customers. This is a totally different goal to getting as many new visitors as possible and is why you need a segmented strategy.
The simplest way to look at this is to think about the content marketing funnel:
"Don't expect one type of content to accomplish different goals. Some things you make will get you attention. Others will make you money. Rarely will one piece of content do both, so create accordingly."
A segmented content strategy means consciously creating different content, with different goals, for each stage of the creator funnel. This means you can publish content that helps your business grow (by attracting new visitors) while also providing your product (member-only content).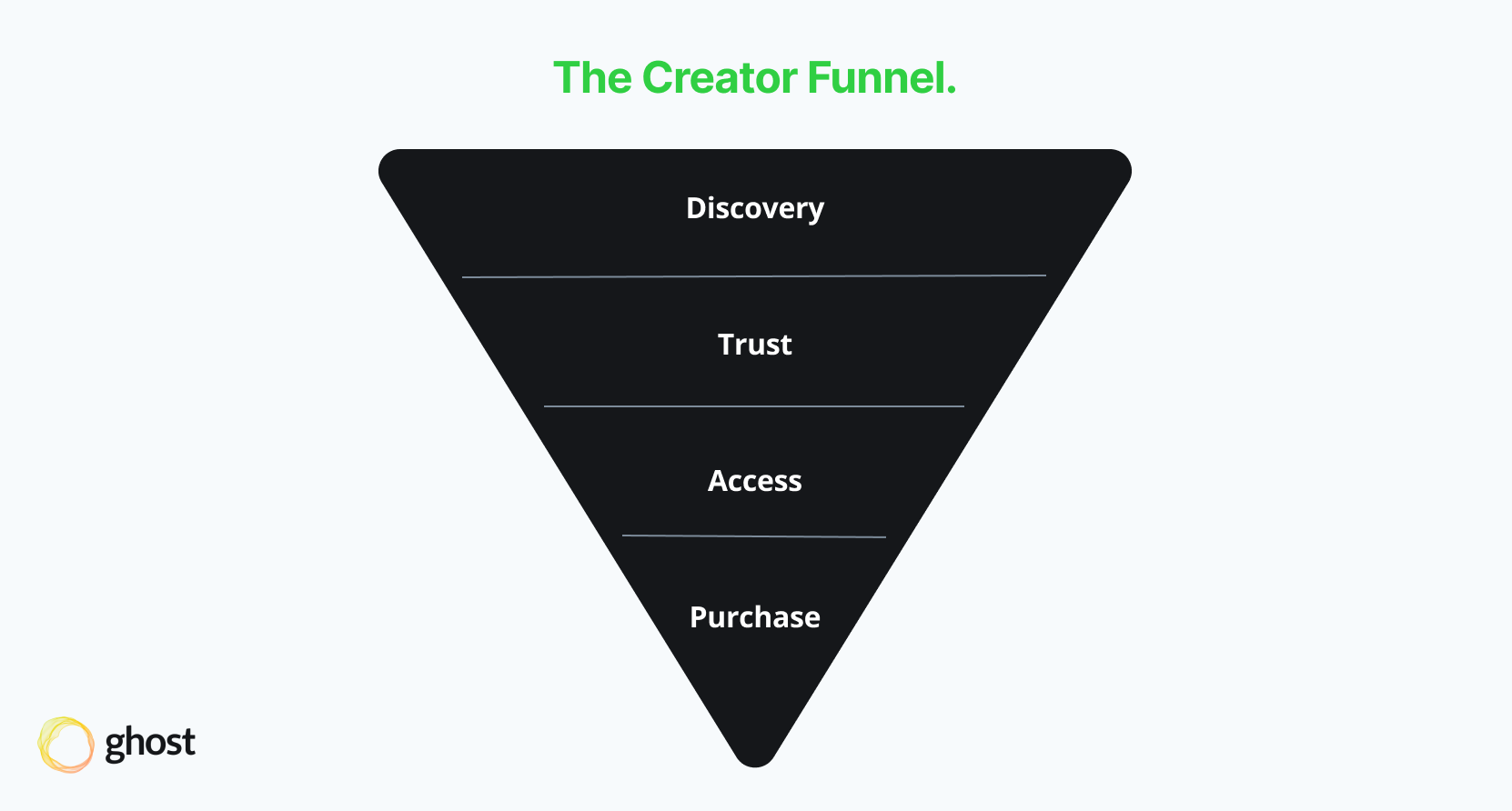 Membership website content can be broken down into three buckets, based on access level.
Public content [Discovery and Trust]
Publishing some public content on your membership website is the best way to increase your chances of success with search traffic. In Ghost, it's easy to decide the content access level of each post using a drop-down menu in the editor.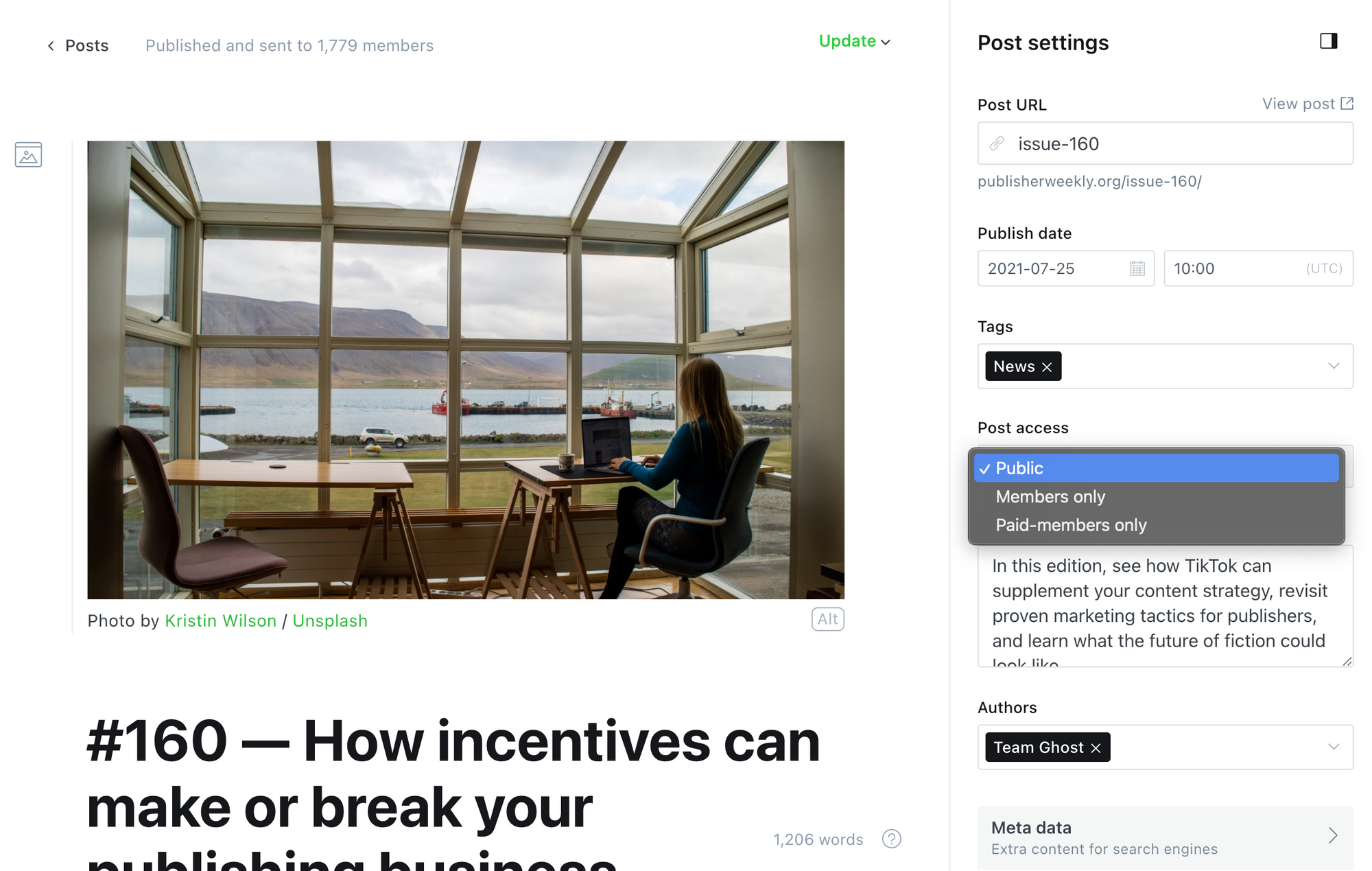 It's always recommended to publish your content on a domain that you own, especially if you want it to perform in the search engines — but if you're publishing public content to other platforms (like YouTube) then make sure you optimize that content as much as possible.
Freemium content [Access]
Freemium content is protected content (in whole, or in part) where visitors need to enter their email address to access it.
This is your opportunity to deepen the relationship with your audience, by turning anonymous visitors into subscribers. In Ghost, you also turn these visitors into logged-in members, which gives you access to more reliable analytics. It's also a great opportunity to turn visitors who found you in the search engines into leads for your paid products.
In Ghost, you can use the members-only access level to turn an entire post into freemium content. Alternatively, you can use public previews to fine-tune public and protected content in each post.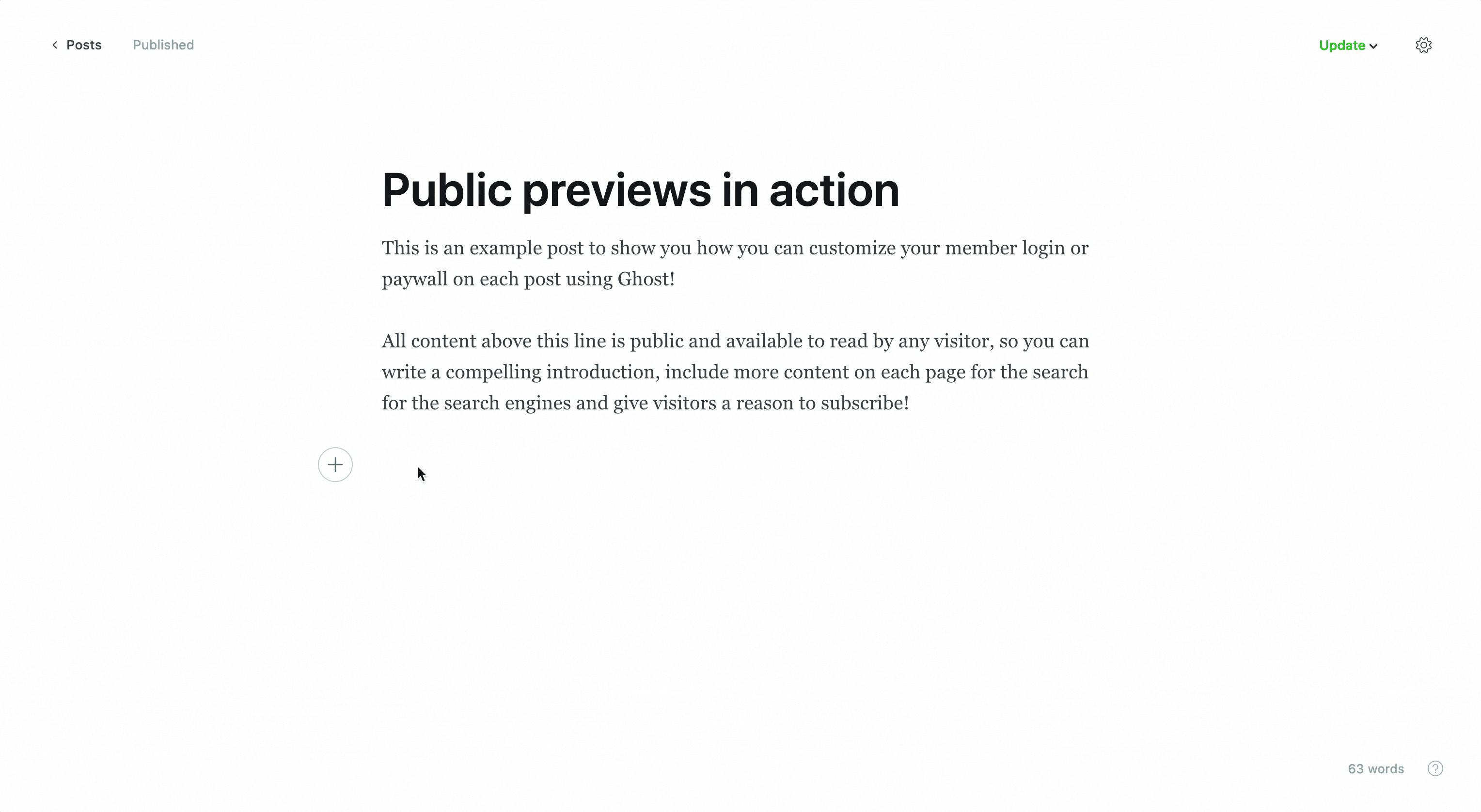 Premium content [Purchase]
Finally, premium content is fully protected unless the visitor is logged in and has an active paid subscription. This content is for paying customers and has a totally different set of goals, therefore it is not where you focus your SEO efforts.
Publish your best work for free 😬
The next logical question is: What types of content should I publish for free, and which content should be protected?
Common advice for membership businesses is to publish your best content for free. This can feel counterintuitive when you're trying to build a content-based business, but it is a valid strategy if you'd like your content to be discovered in search engines (or anywhere else).
First of all, it's useful to define what your "best" content means in this context. Broadly speaking, this is the content that is likely to attract as much attention as possible within the realms of your niche.
Conversely, member-only content is the stuff that is truly valuable to a smaller percentage of your overall audience — those who are willing to pay for it.
Here's some examples to illustrate what the content marketing funnel might look like within different niches:
A financial advice publication writes public articles about trending topics in the finance world, which attracts a wider audience. Paid members have access to deeper reports and analysis, which helps them make better personal investments.
A sailing YouTube channel publishes a weekly public video documenting the most exciting aspects of their travels on a sailboat. Paid members have access to behind-the-scenes footage, sailing guides, and extensive gear reviews (YouTube is the second biggest search engine, and a great way to get discovered).
A podcast about the tech industry shares the first 30 minutes of episodes with popular guests for free with a written introduction and a transcript on their website. The full 2-hour podcast is available for paid members only.
Figuring this out can take some time, so don't be afraid to experiment.
Once you have identified how to differentiate your free content, the next step is to make sure it's available and optimized for search engines to discover.
Is SEO worth it?
There are many reasons why publishers avoid SEO. It can be intimidating, competitive, and it takes time. This is not a quick win growth strategy for your business, but a long-term investment.
However, once you have built a solid foundation of content that begins to rank for relevant terms, it grows while you sleep. Great content that performs well in search engines compounds over time. There is a reason why SEO has been one of the most popular digital marketing strategies for many years — it brings results.
It's clear that SEO can be an important growth opportunity for membership websites too. According to SimilarWeb, markmanson.net gets 37% of overall traffic from search, with an enormous 167k organic keywords (reported by Ahrefs). Manson also publishes popular member-only content on the same website, "Life Advice That Doesn't Suck".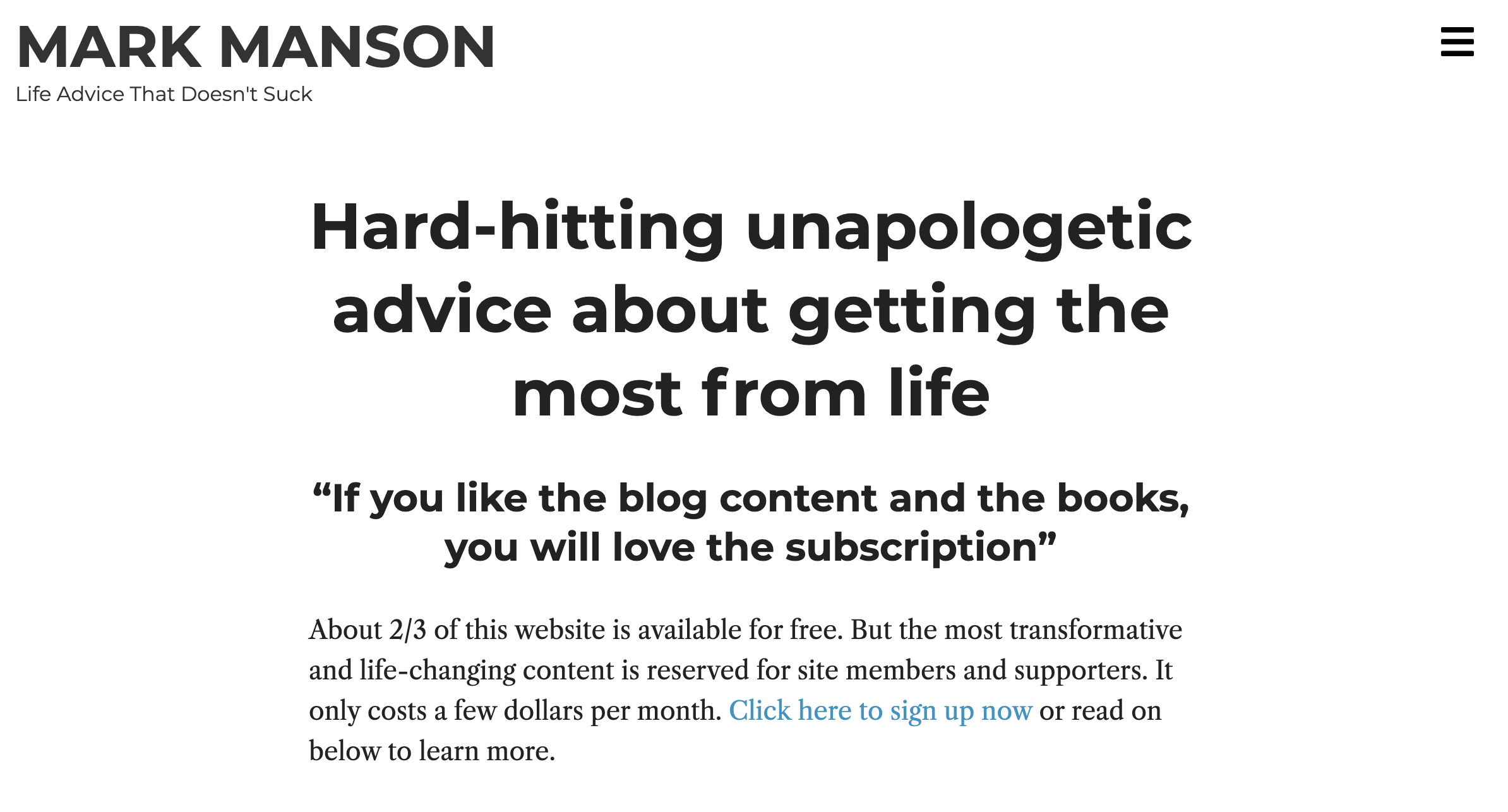 YouTuber Ali Abdaal receives 35% of overall traffic from search, with 11k organic keywords and the DESK blog by Tobias Van Schneider, which has an exclusive member-only section, gets 26% of its traffic from search with 12k organic keywords.
If you're still on the fence or a beginner to the SEO world, here's a few tips to get started.
Pick tools that do the heavy-lifting for you
An easy win is to delegate all of the technical SEO stuff to your platform of choice, so you can focus on the content itself.
Ghost has extensive SEO features compared to other tools, and most of it happens in the background so you never have to worry about it — including automatic sitemaps, robots.txt, structured data, semantic markup, automatic canonical tags, clean permalinks, AMP, and custom metadata.
No extra plugins or downloads required.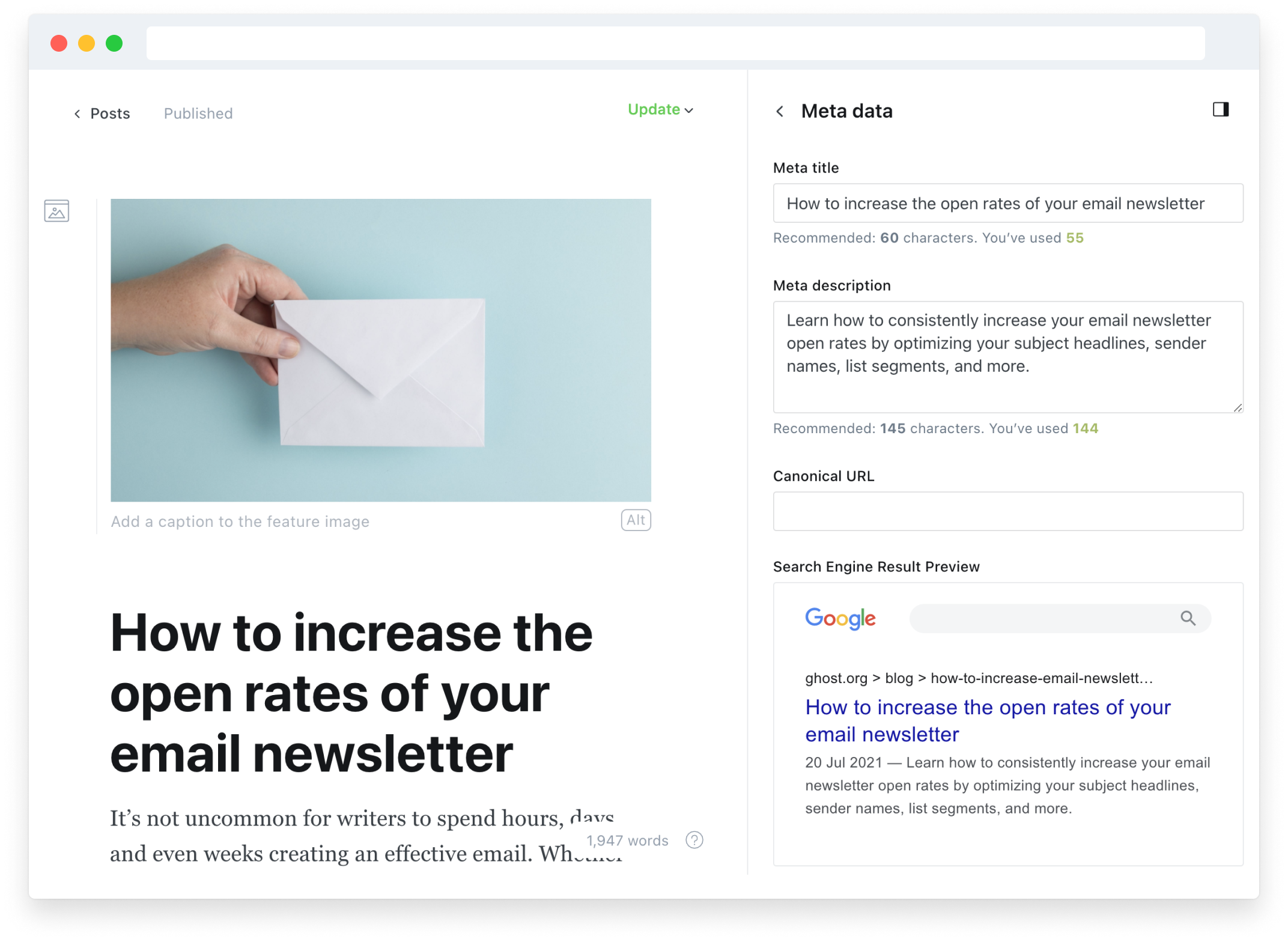 Create genuine content
If you're an independent publisher with a new website and a low domain authority, you're not going to start ranking for high-volume search terms any time soon. But don't let that deter you.
There are endless numbers of long-tail search terms, and that number continues to grow each day. There's no shortage of micro-audiences.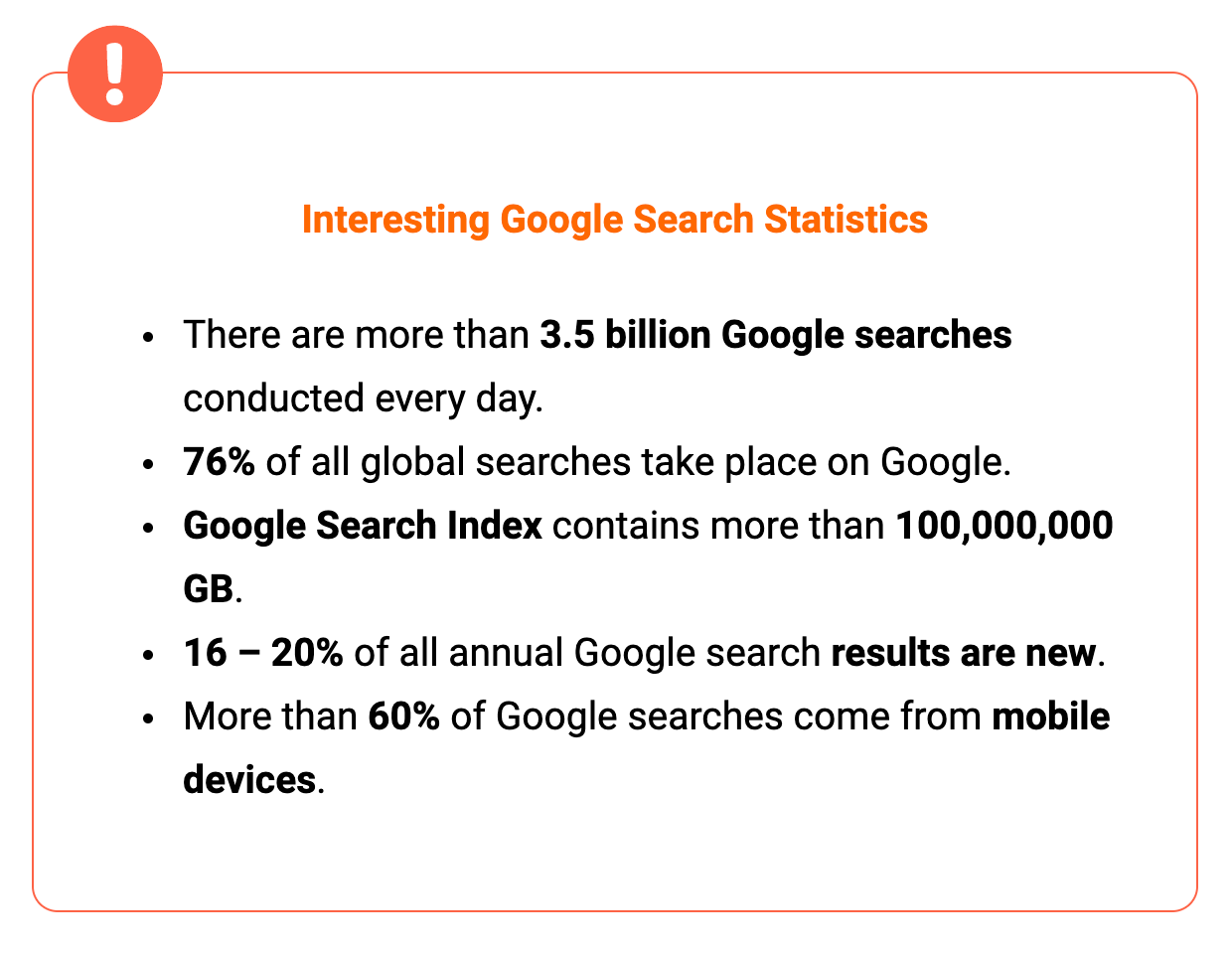 There's a lot of over-optimized content on the internet that sounds like it was written by robots, for robots. But Google is getting smarter every day, and engagement is one of the most important ranking factors there is.
It's also very easy to get bogged down in keyword research and technical SEO that you start to forget the most important aspects of content creation.
Focus on creating genuine content within your niche, that offers something different, something truly valuable, that engages with a small but relevant audience. Create for humans.
Measure your progress
You're in this for the long game, so you're going to need a few tools to help you analyze and measure the results. Make sure you set up a Google Search Console property for your website (here's a guide for Ghost), so you can see what search terms people are using to find your work, and how that evolves over time.
Ahrefs is a paid all-in-one SEO tool that we use extensively, if you're serious about SEO it's worth looking into.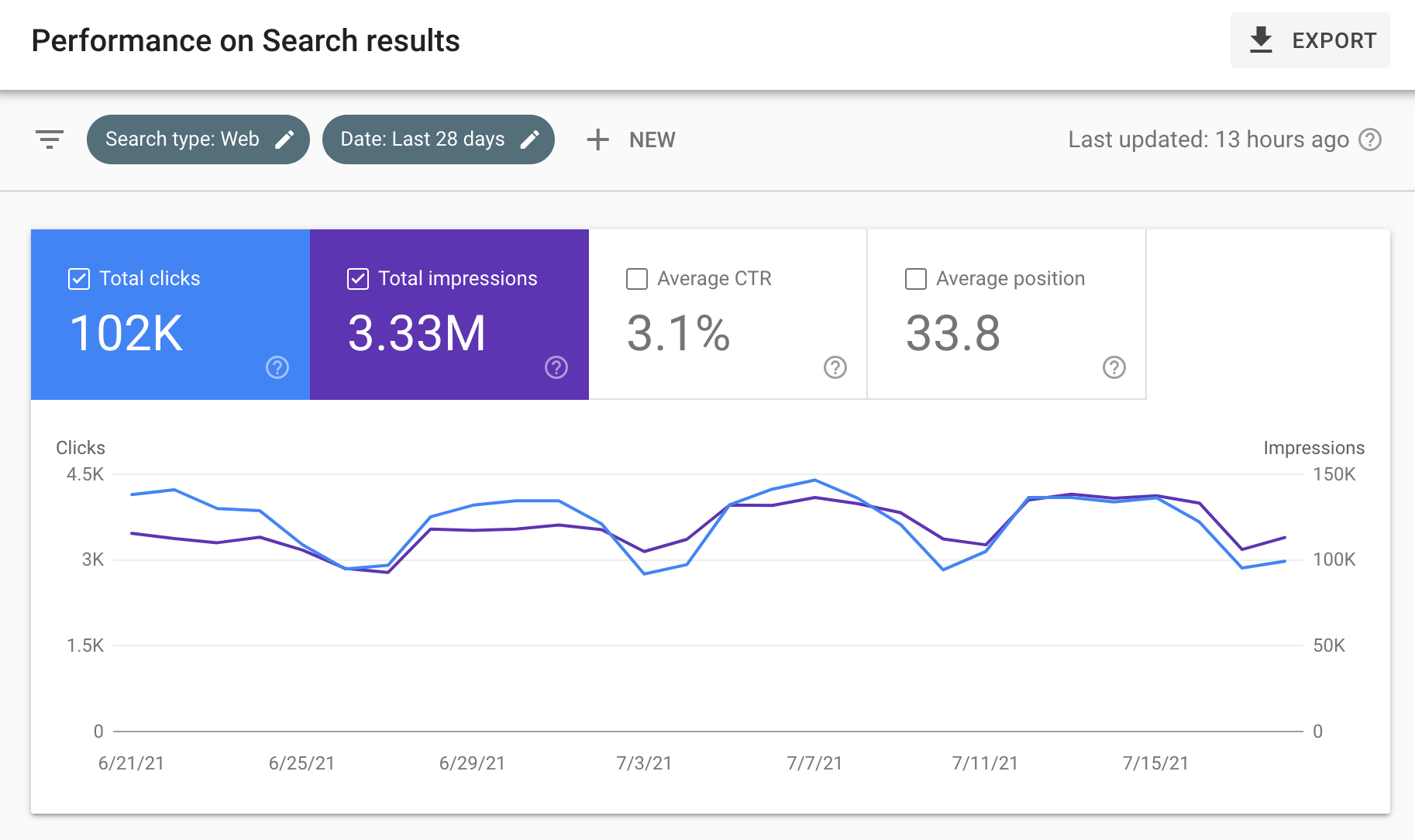 Wrapping up
It is possible to rely on SEO as a growth channel for your membership website, but first, you need to come up with a strong segmented content strategy that works for your business.
This means identifying which content works best at attracting attention in search results, and which content works best at converting a percentage of that audience into paid customers.
---