We recently released public previews directly in the editor as part of the Ghost 4.0 launch, giving the flexibility to include public and protected content within the same post, without needing to write code or update theme files.
---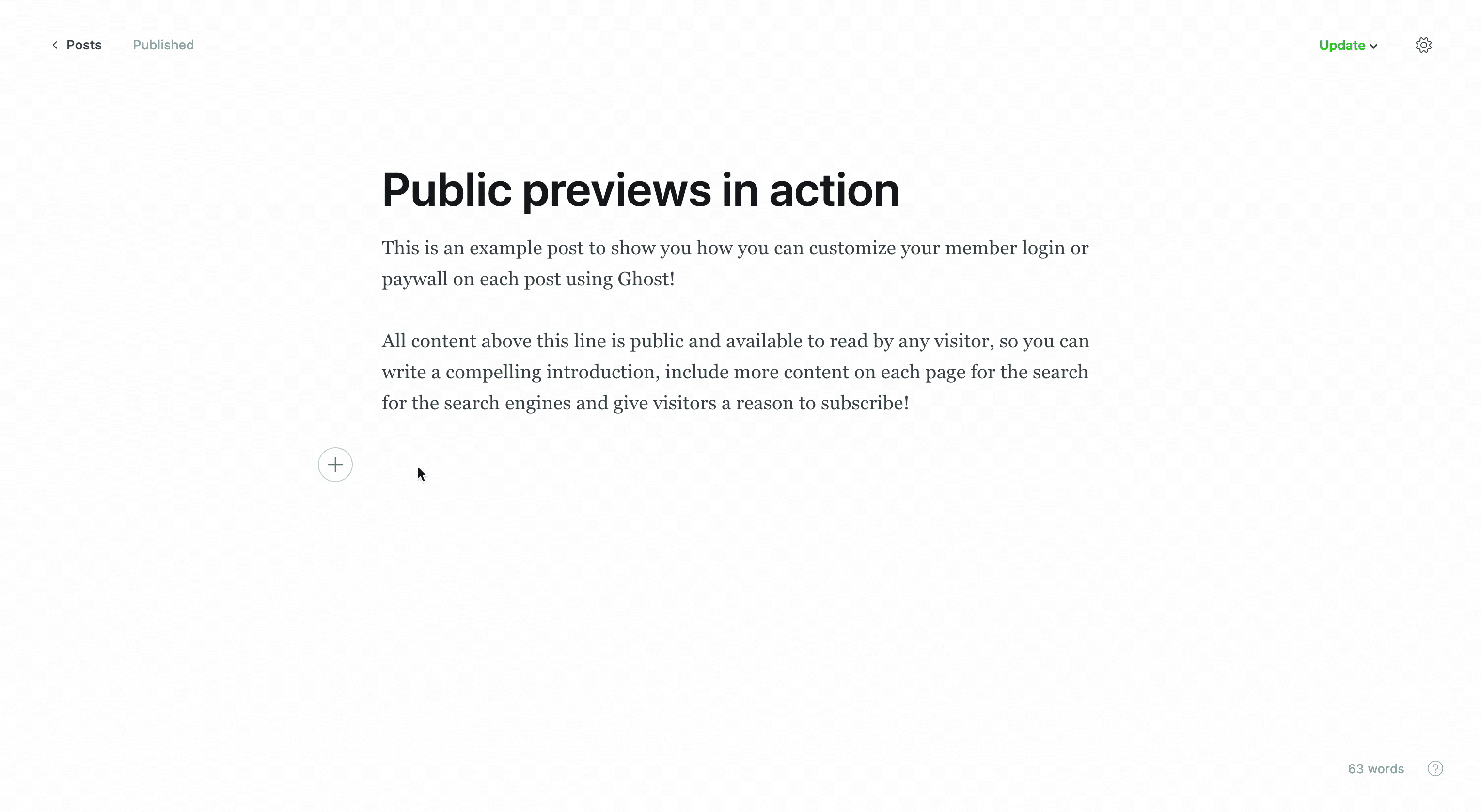 ---
Public preview dividers can be added from the card menu in the editor anywhere within a post or page, allowing you to decide where the member signup or paywall appears on each post.

This means you can:
Convert more anonymous visitors into members by including teaser content of any length and requiring a member signup to access the full article.
Save the best until last and place gated content at the end of an article — such as access to a spreadsheet, a video embed, a podcast or a tutorial.
Include more crawlable content on member-only URLs, to give posts a greater chance of being shared or ranking in the search engines.
Read more about using public previews and get started with your own custom previews.
Get notified when we ship new features.