The tiers feature allows you to sell multiple membership products, each with unique prices, benefits and content access levels.
This makes it possible to grow your business by offering different products and benefits to your audience with a tiered pricing strategy.
Tiers is a beta feature, so do keep that in mind as you're testing it. We'd love to hear your thoughts and feedback over on the Ghost community forum!
Enabling tiers
The tiers feature can be enabled from the Labs page in Ghost Admin. Once enabled, you'll be able to create tiers and publish them to your audience following the steps below.

Create your custom tiers
Tiers can be created from the Membership settings page in Ghost Admin.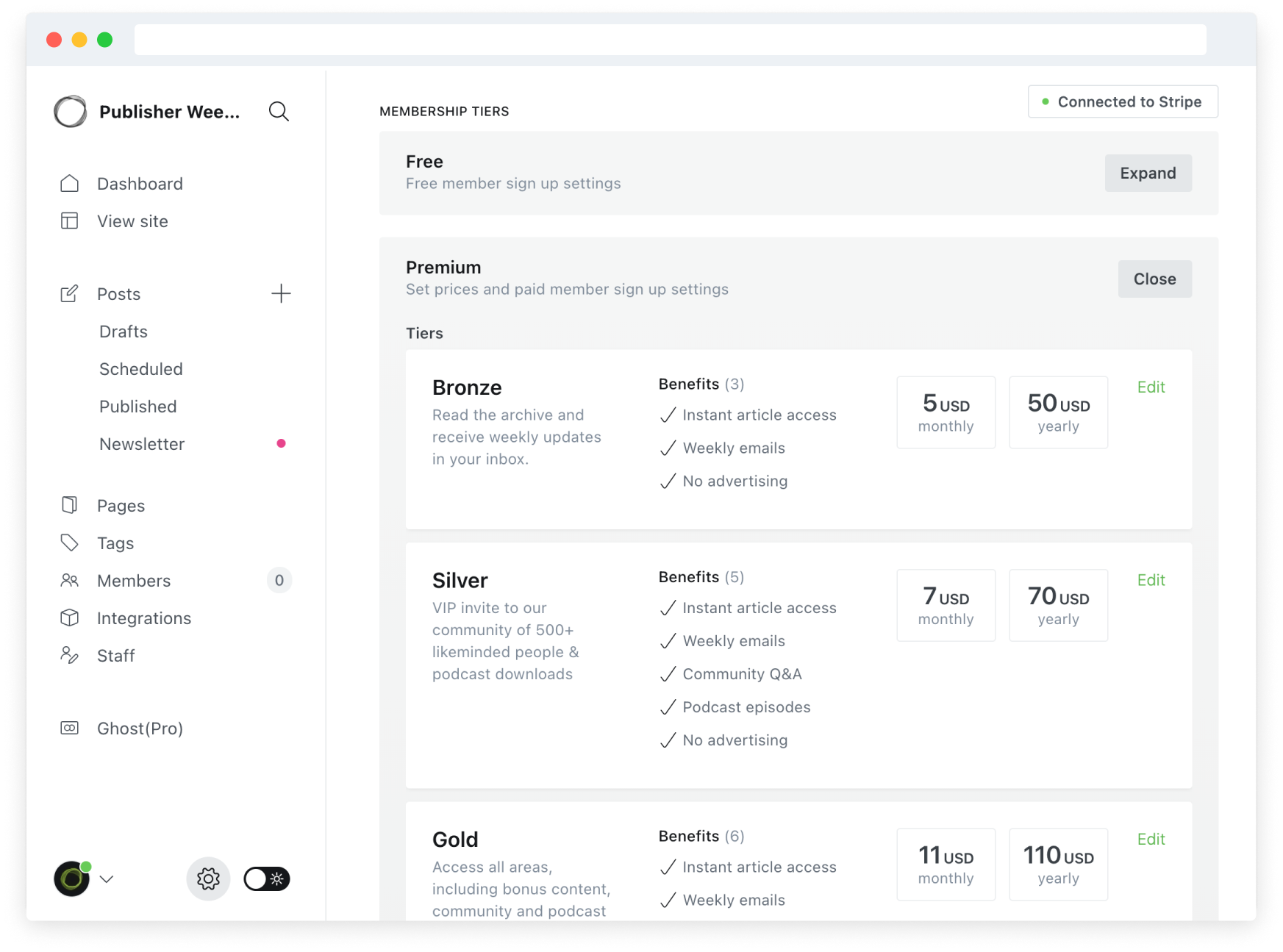 Each tier can have its own name, description, monthly and yearly prices, and list of benefits.
It's possible to add as many tiers as you like, but the most common number is three tiers.
Making tiers available to visitors
The quickest way to make your new tiers available to visitors of your website is to use Portal.

From the Portal Settings page, you can control which tiers appear on your site at a granular level, including available prices — monthly, yearly, or both.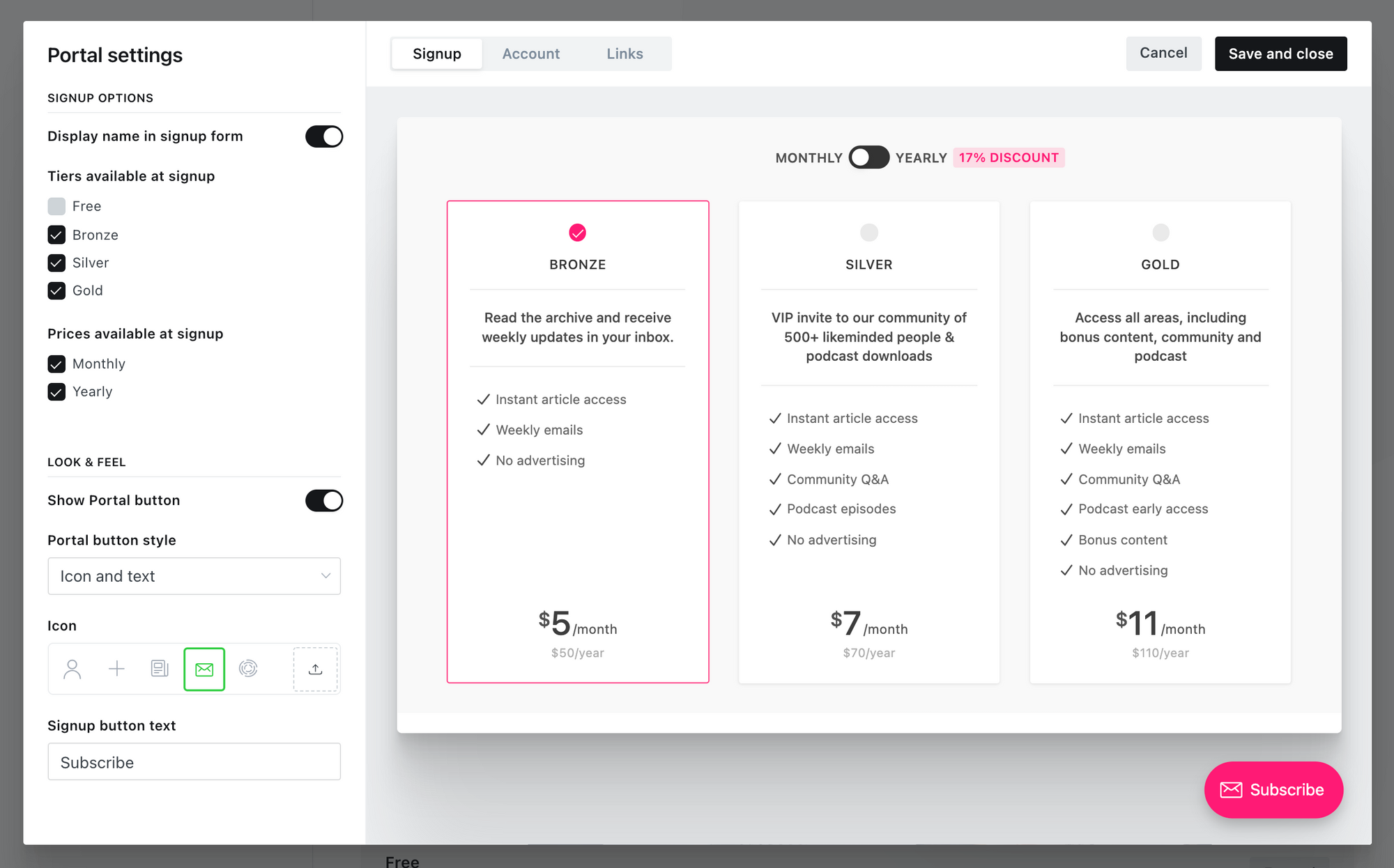 Once you're happy, click Save and close to publish the tiers on your site within the Portal experience.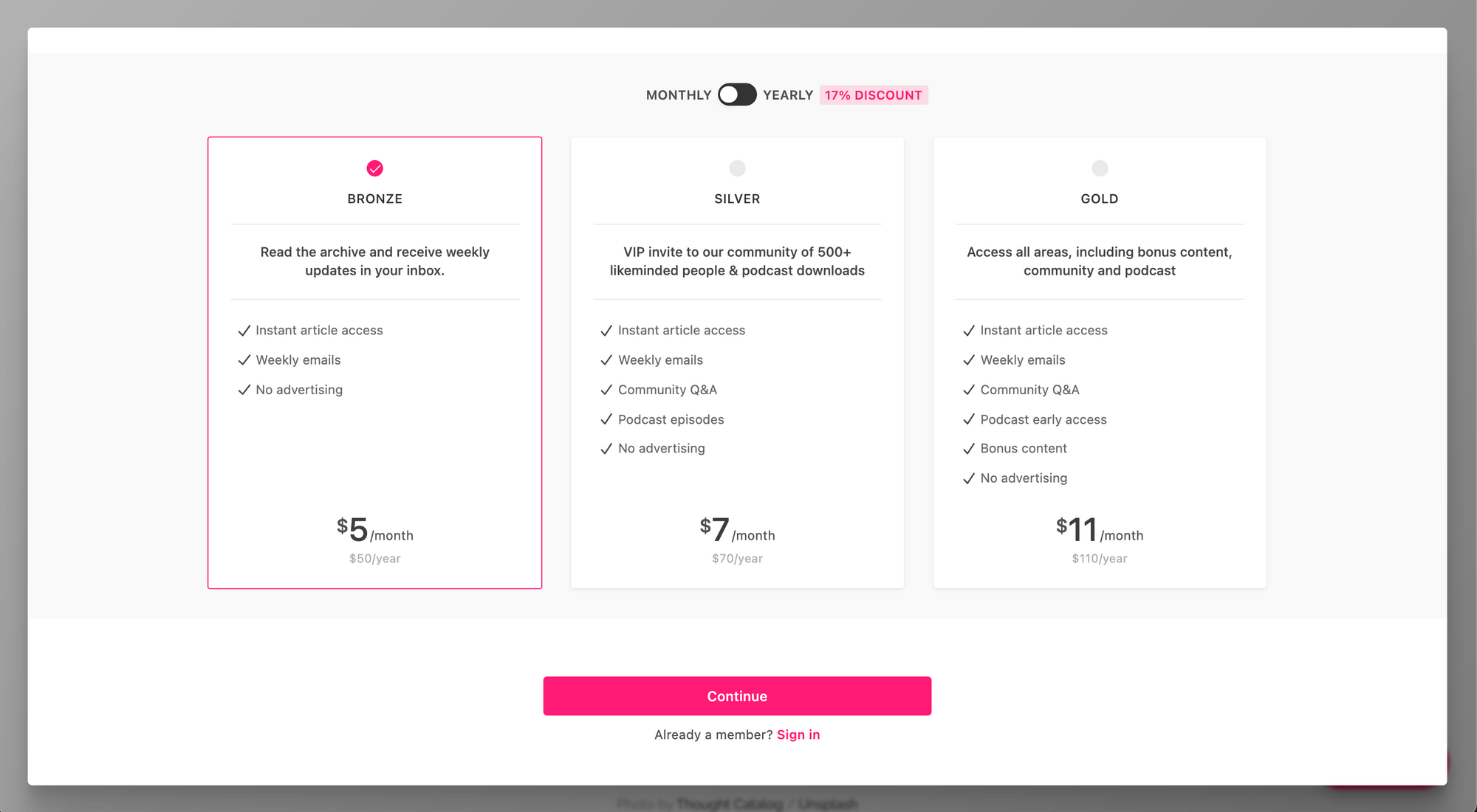 If using custom subscribe pages in your theme, the Links section of the Portal settings screen shows links for each available tier that you have created.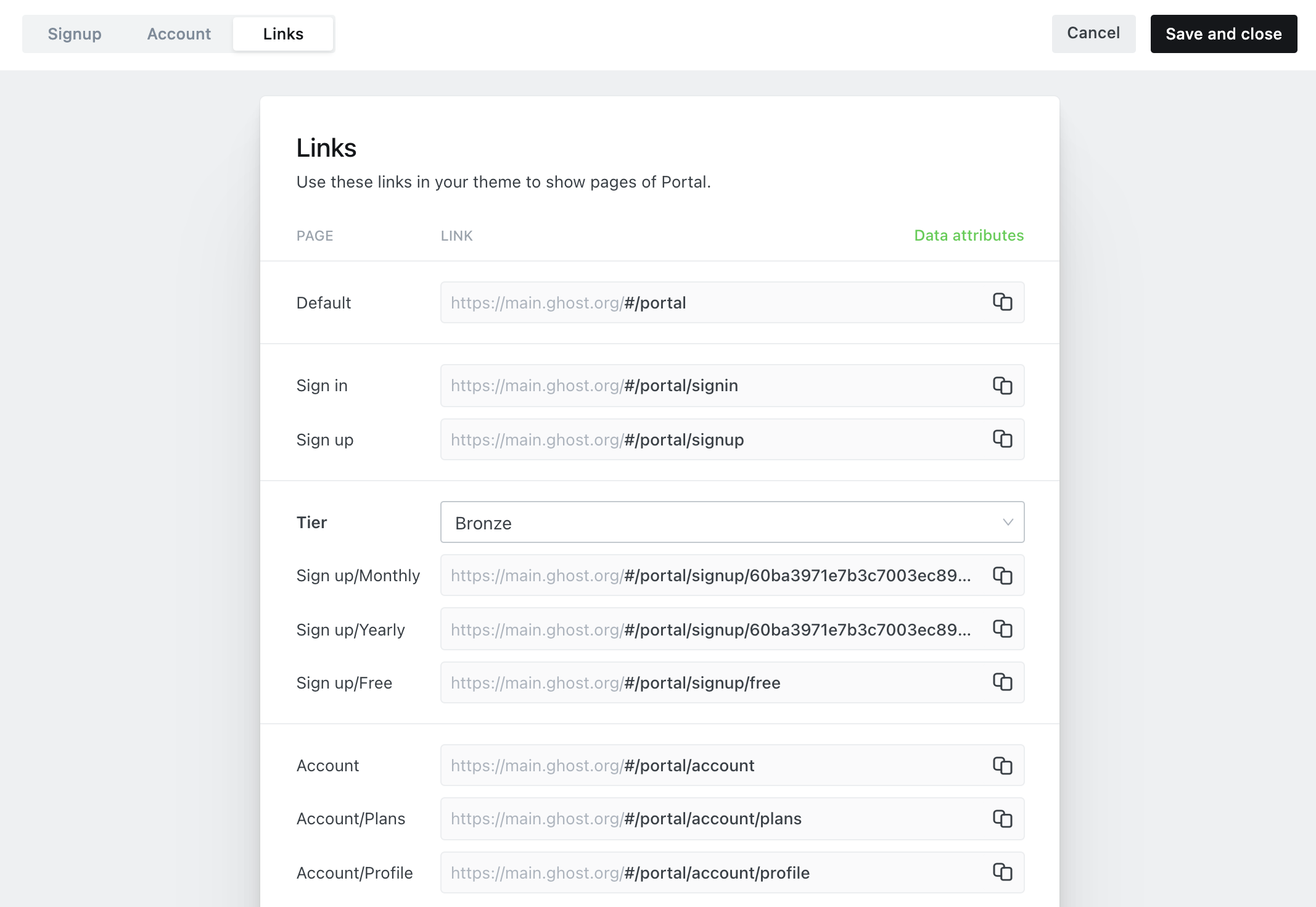 Tip 💡 You can also use these links for campaigns or to send directly to people, without featuring the tier on your site.
Publishing for specific tiers
When publishing, you can select specific tiers that will have access to the content, or deliver email newsletters to specific groups of people. This gives you full control over the content that each tier has access to.