Ghost's membership functionality allows you to build a loyal readership, offer exclusive content, and even generate recurring revenue through subscriptions. In essence, memberships transform your Ghost site from a content website with anonymous viewers, into a thriving, engaged community.
With memberships enabled, you can invite visitors to subscribe, provide different levels of access to your content, and get deeper insights into how your audience interacts with your site. Here's how to get started.
Choose membership settings
Set your subscription access from the Settings → Membership page.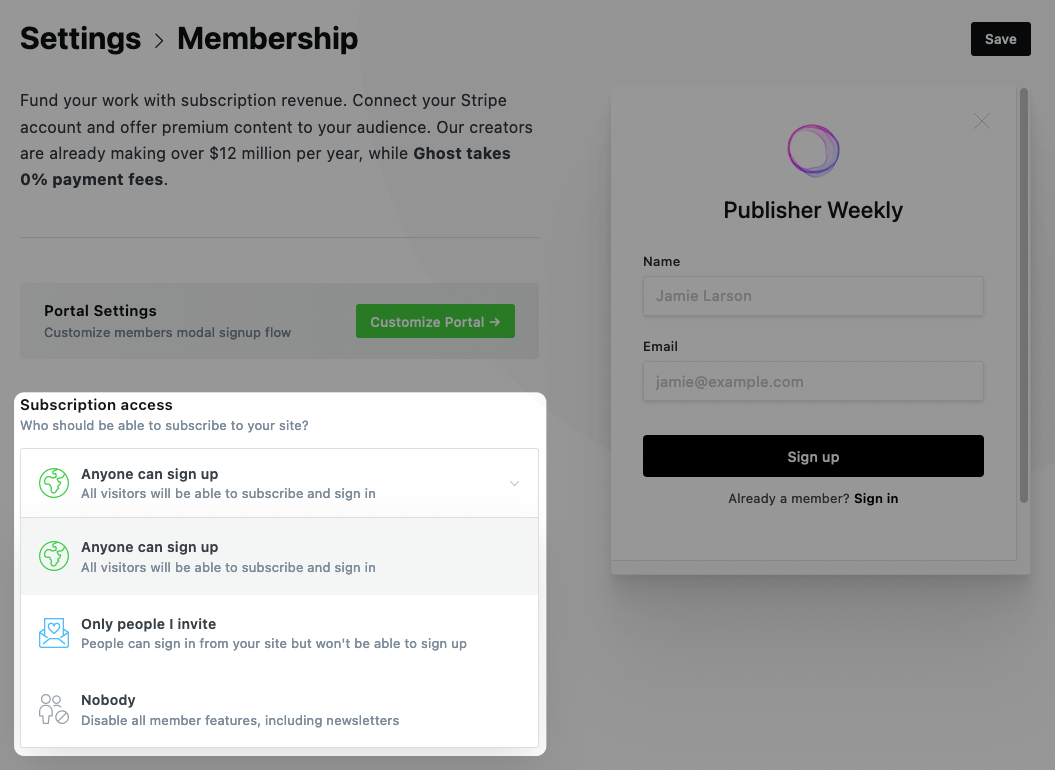 Subscription access has three options:
Anyone can sign up — member sign up and sign in is available to all visitors (default)
Only people I invite — if you'd prefer an invite-only community, use this option to prevent member sign up, imported members can still log in
Nobody — turn off all subscription and sign in functionality on your site
Default post access is what all new posts will be set to by default when new posts are created for ease of use, you can still switch post access levels on a per-post basis.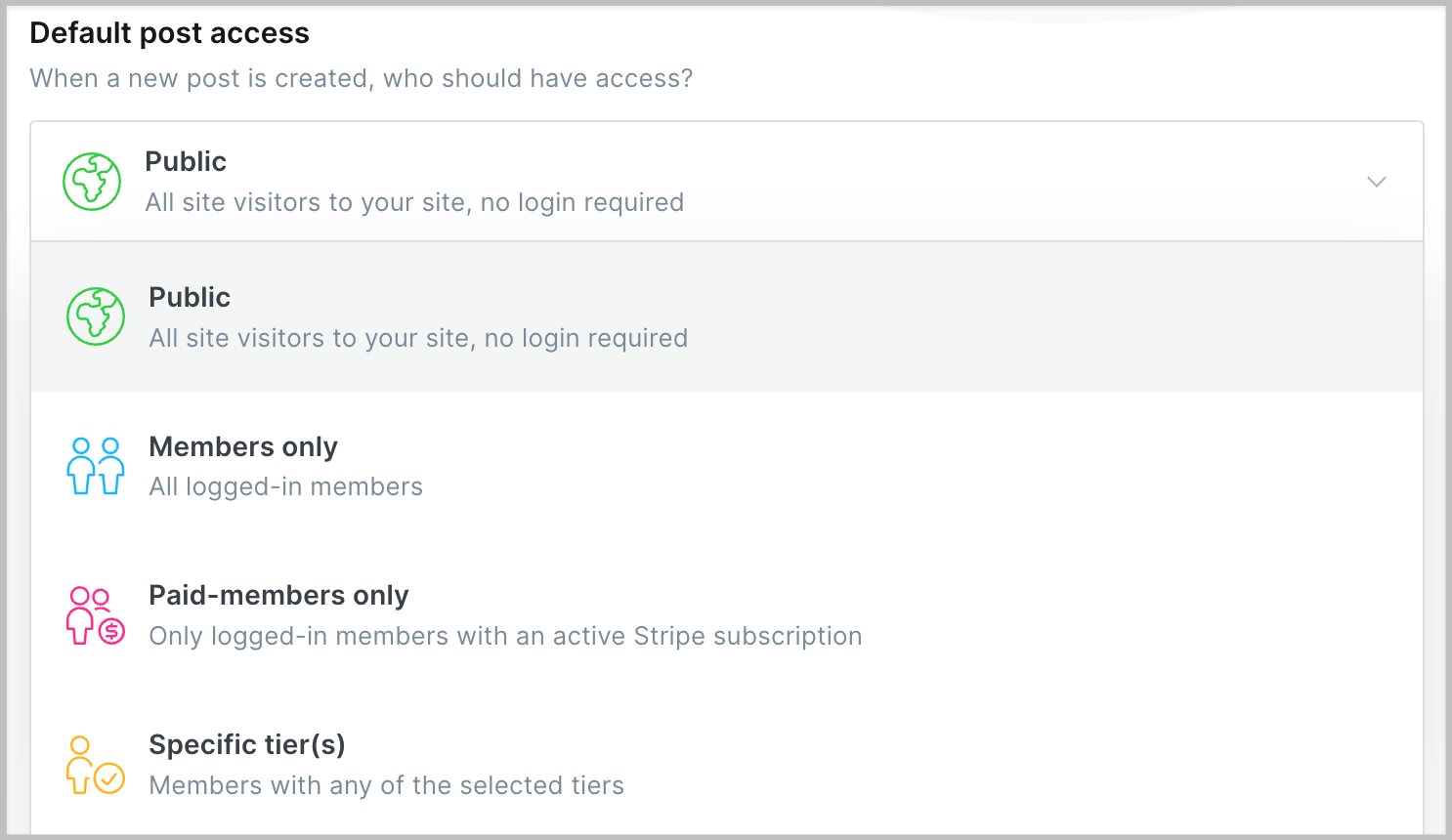 Next up, let's take a look at how to customize Portal to give your audience a method of signing up for your memberships.