The offers system in Ghost allows you to convert more paid customers by offering shareable discounts to your audience, as well as offering free trials to your premium tiers.
The offers page appears in Ghost Admin when you have an active Stripe connection in place.

Creating a discount offer
Discount offers can be created for any tier, using a percentage or dollar discount amount. Discounts can be applied once, over multiple months, or forever. To configure a discount offer, toggle the offer type to Discount.
Each offer and free trial has customizable messaging, including a name, description, coupon, and custom URL.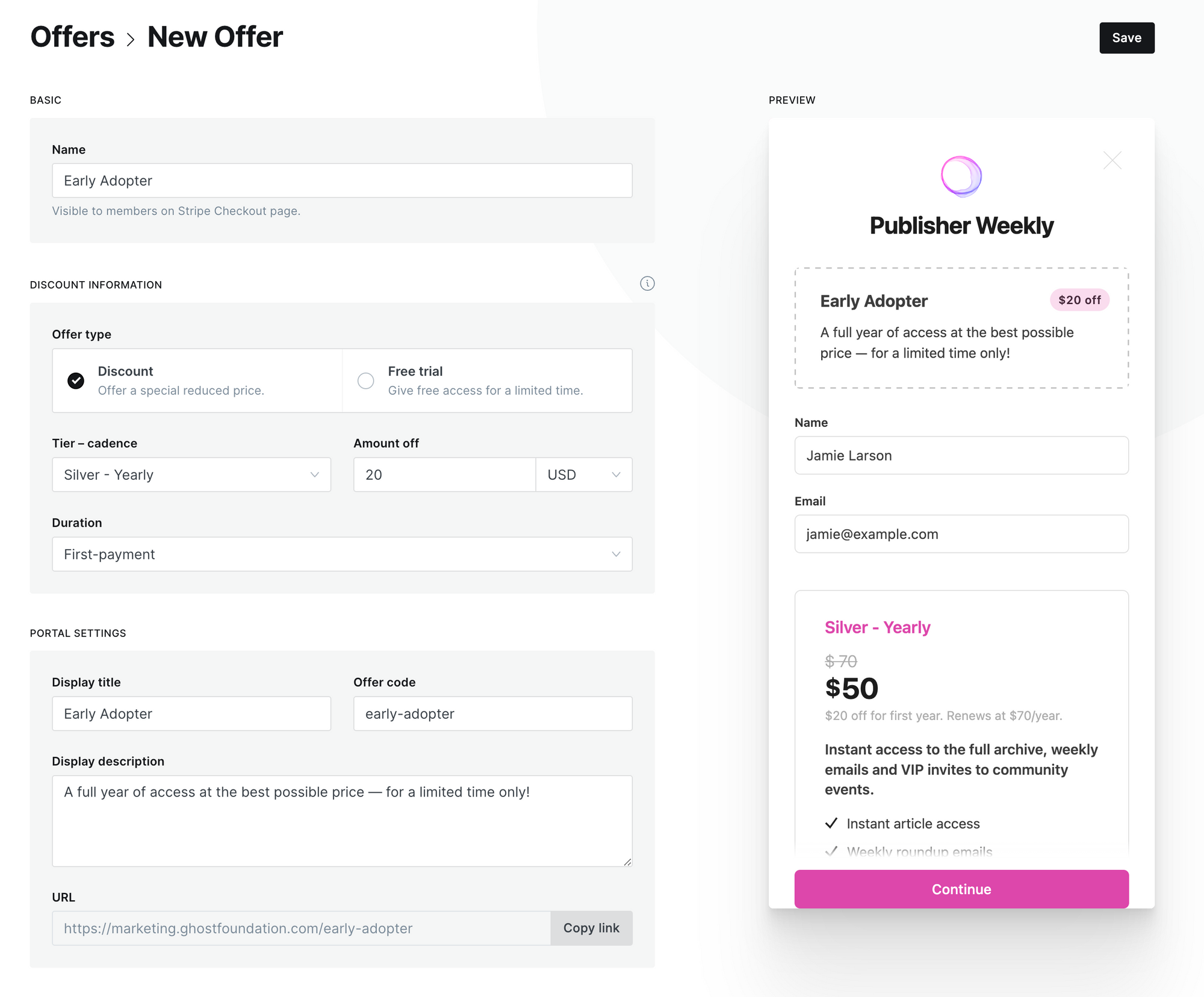 Creating a trial offer
Like discount offers, trials can be created from the offers page, after toggling the offer type to Free trial. Free trials have a set duration, with the most common duration being 7 days. Free trials can also be attached to paid tiers, read more.
Once the free trial has expired, members will be charged for the tier and billing frequency they've selected and converted to a paid membership.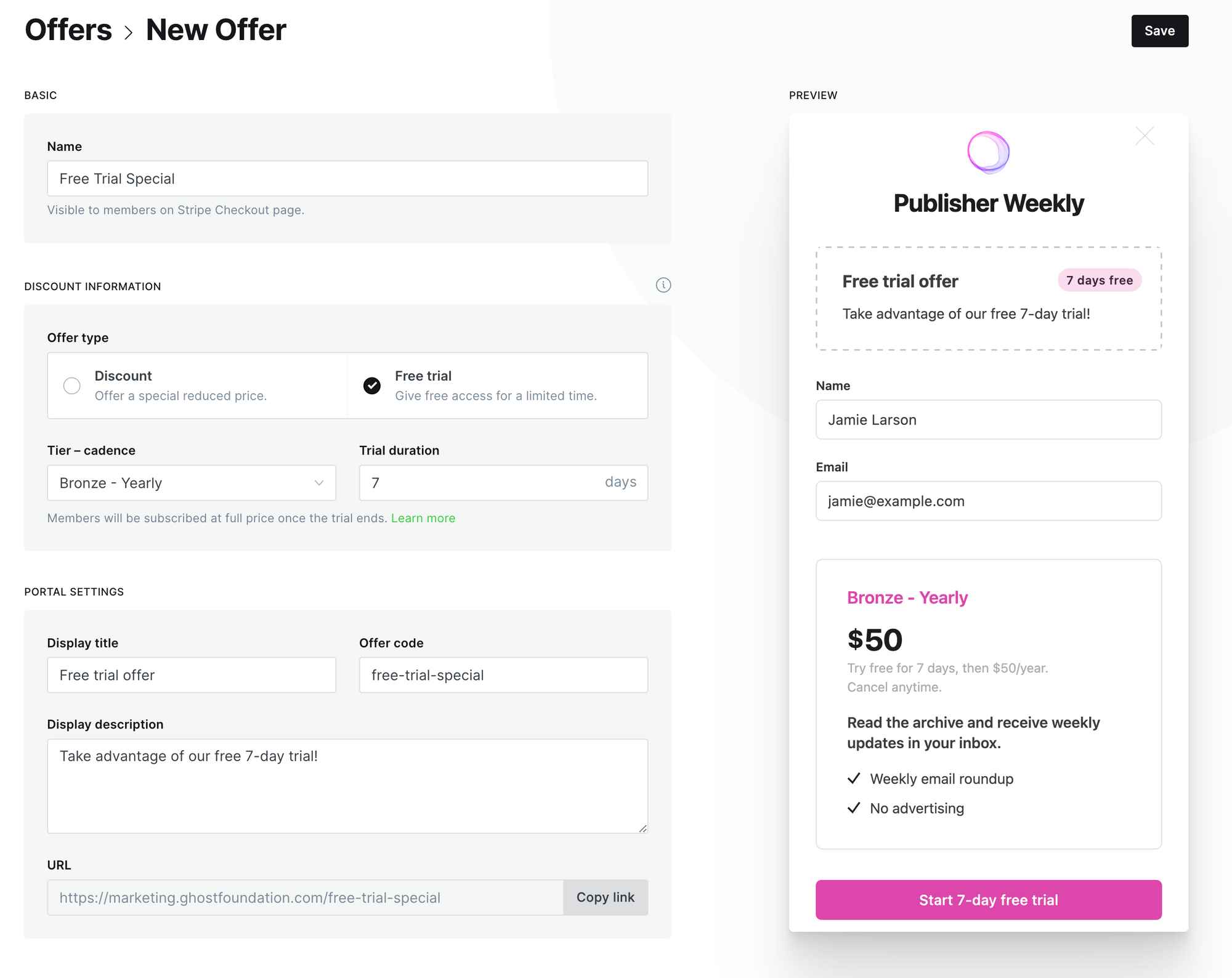 If a member cancels their free trial prior to expiry, they will be converted to a 'free' member and their card will not be charged. Members can cancel their free trial from within their account settings.
Sharing offers
Each offer has a custom URL that can be shared anywhere. When a visitor clicks an offer URL, they will land on your website with Portal displaying the offer.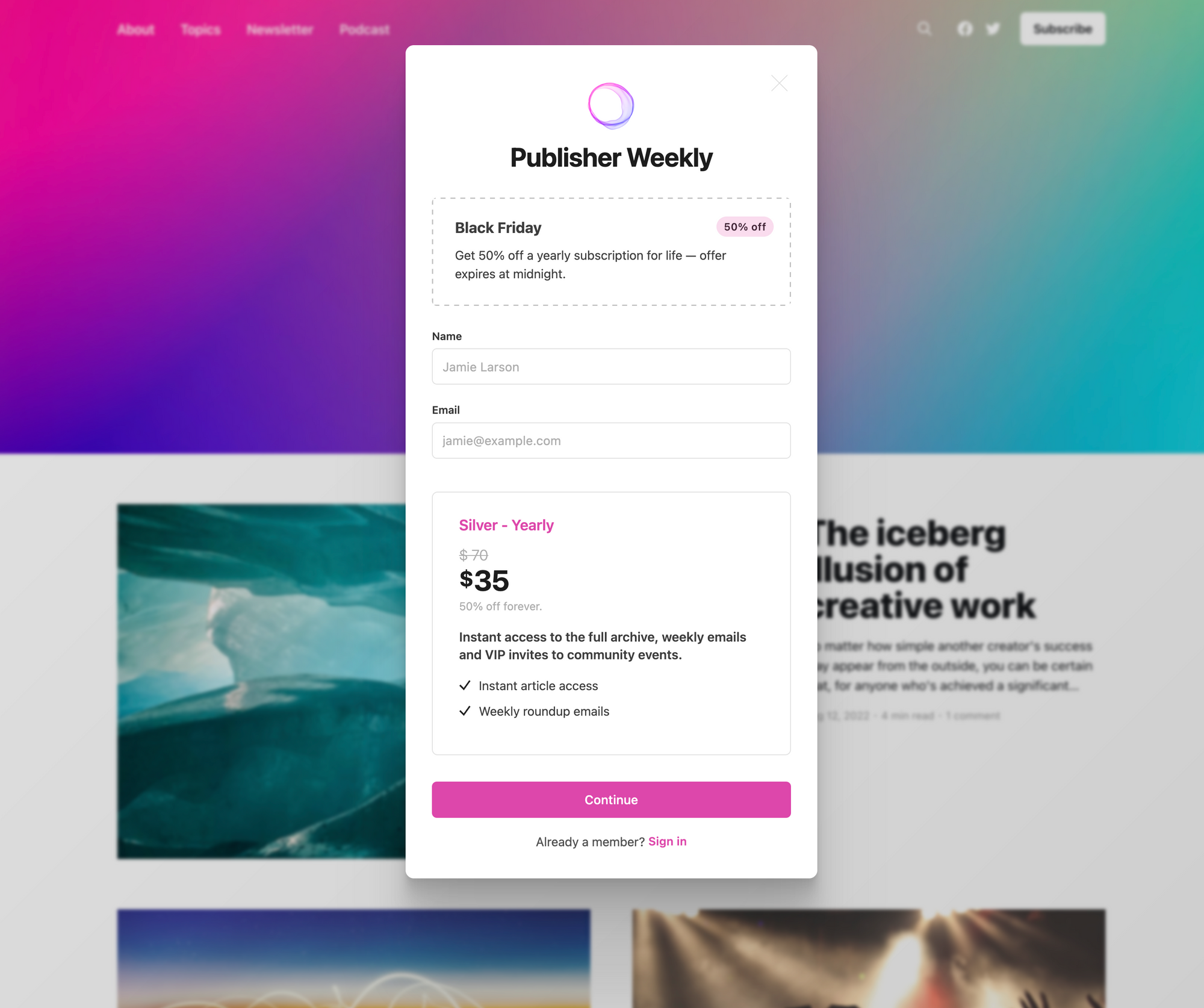 It's possible to share your offer with your audience in several different ways:
Include a link to your offer in a newsletter sent to your free audience, or a segment of your audience, using an email call to action card.
Mention your offer link in a podcast episode
Share your offer link on other platforms or social media
Add an offer link to your homepage for a limited time
Work with partners by creating custom offers for them to share with their audience, using an offer code with their first name.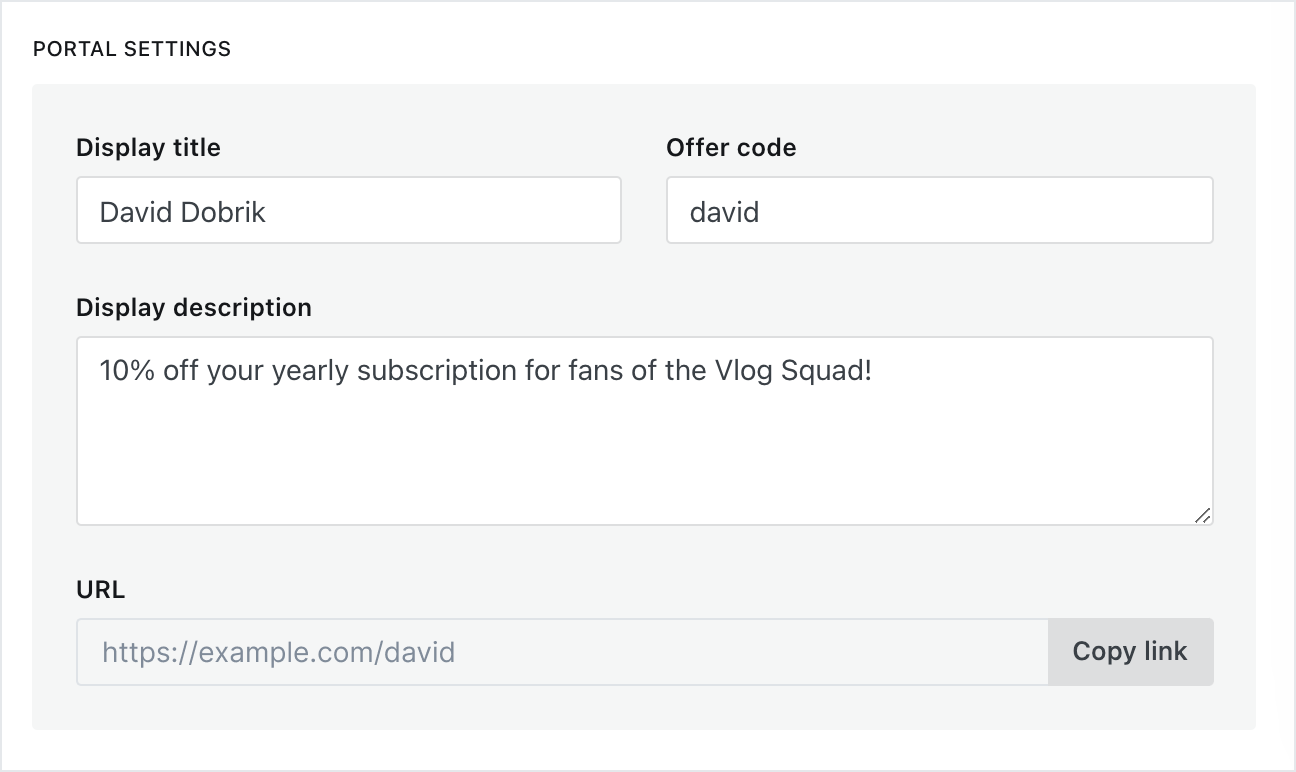 Discover how many times offers have been redeemed from the offers page or archive page:

Archiving offers
All offers can be archived and reactivated at any time. Archiving an offer makes sure it is no longer available, and moves the offer to the archived folder.

Further reading
To learn more about discounting strategies, such as how to price your offers and how to balance conversion rates with retention, check out these insightful resources: