The native comments feature in Ghost allows you to invite members to join the discussion and participate in a community directly on your website.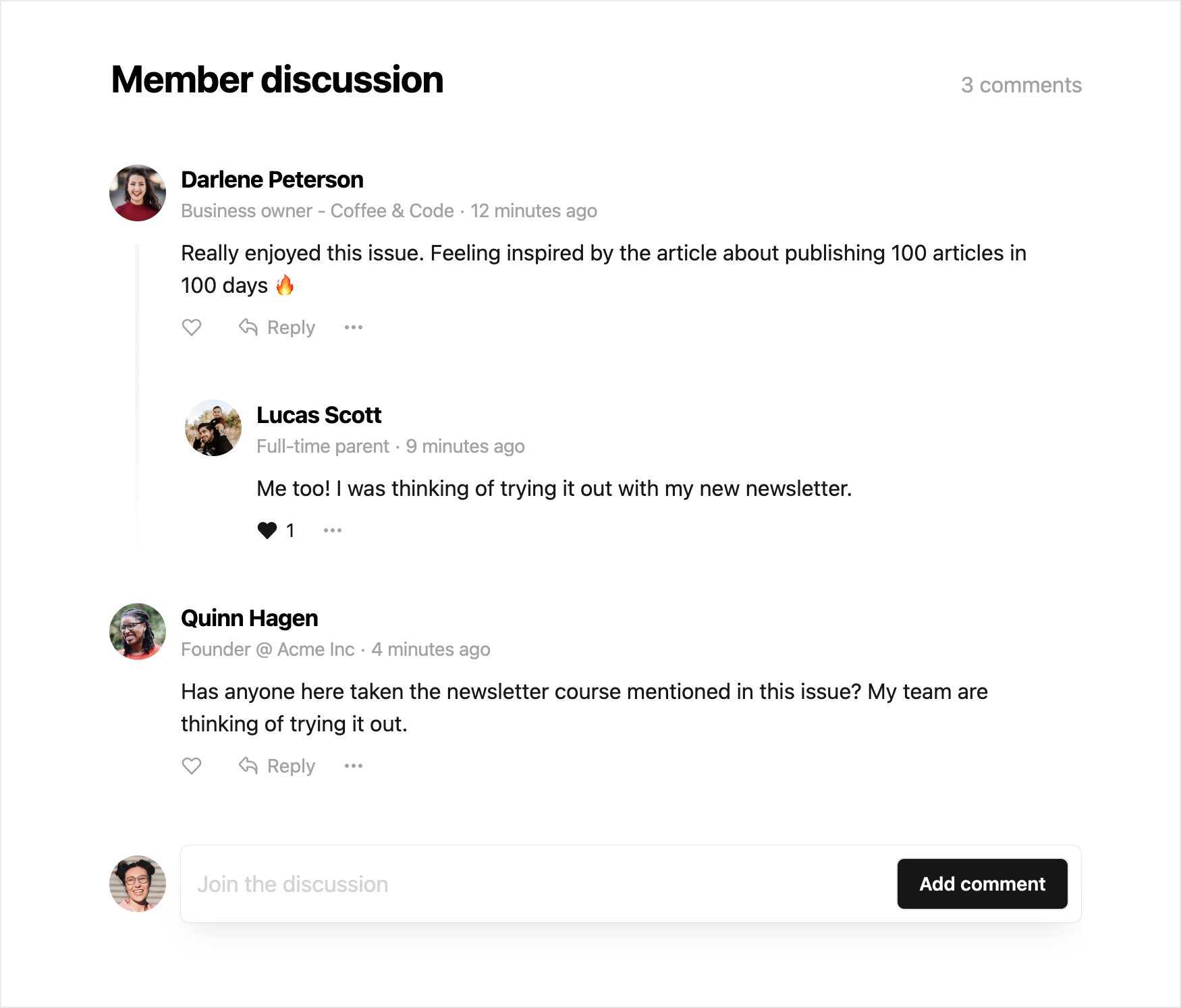 How to enable comments in Ghost
Member commenting can be enabled for either All members or Paid-members only from within Ghost Admin, in the Settings → Membership → Access. Click Edit to be able to change the commenting access for your members.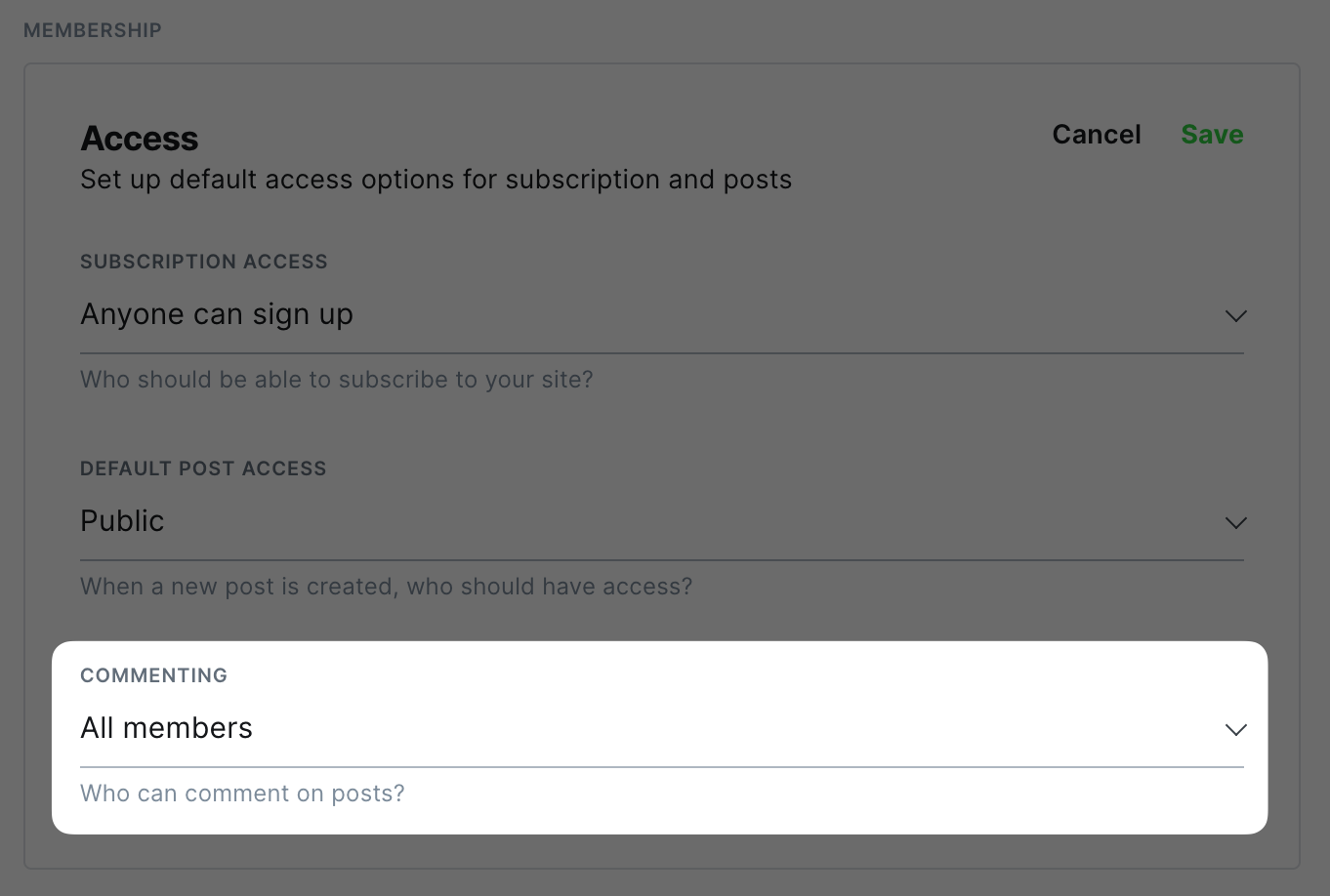 You can also include a call-to-action for commenting on posts you send via email newsletter, by toggling on the option from your newsletter design settings, giving readers easy access to engage with the content you send via email.
All of our official themes support member comments by default. If using a custom theme, you can find details on how to support this feature in our theme developer documentation.
Who can comment
Commenting is limited to logged-in members. If readers want to contribute to the discussion, they need to sign up for a free or paid membership to your site. This has several benefits when it comes to fostering a healthy community around your content and helps prevent spam.
Logged-in members can create and manage comments as follows:
Create a new comment
Edit or delete their own comments inline on the page
Reply to, or like, another member's comment
Report another member's comment for misconduct.

Moderating comments
Moderation of comments can be handled by the publication owner and staff users with the administrator role, right from the comment thread.
To hide or unhide a comment, login to your site as a member on any device that is also logged in to your staff account, and click the three dots. We recommend using Google Chrome when moderating comments.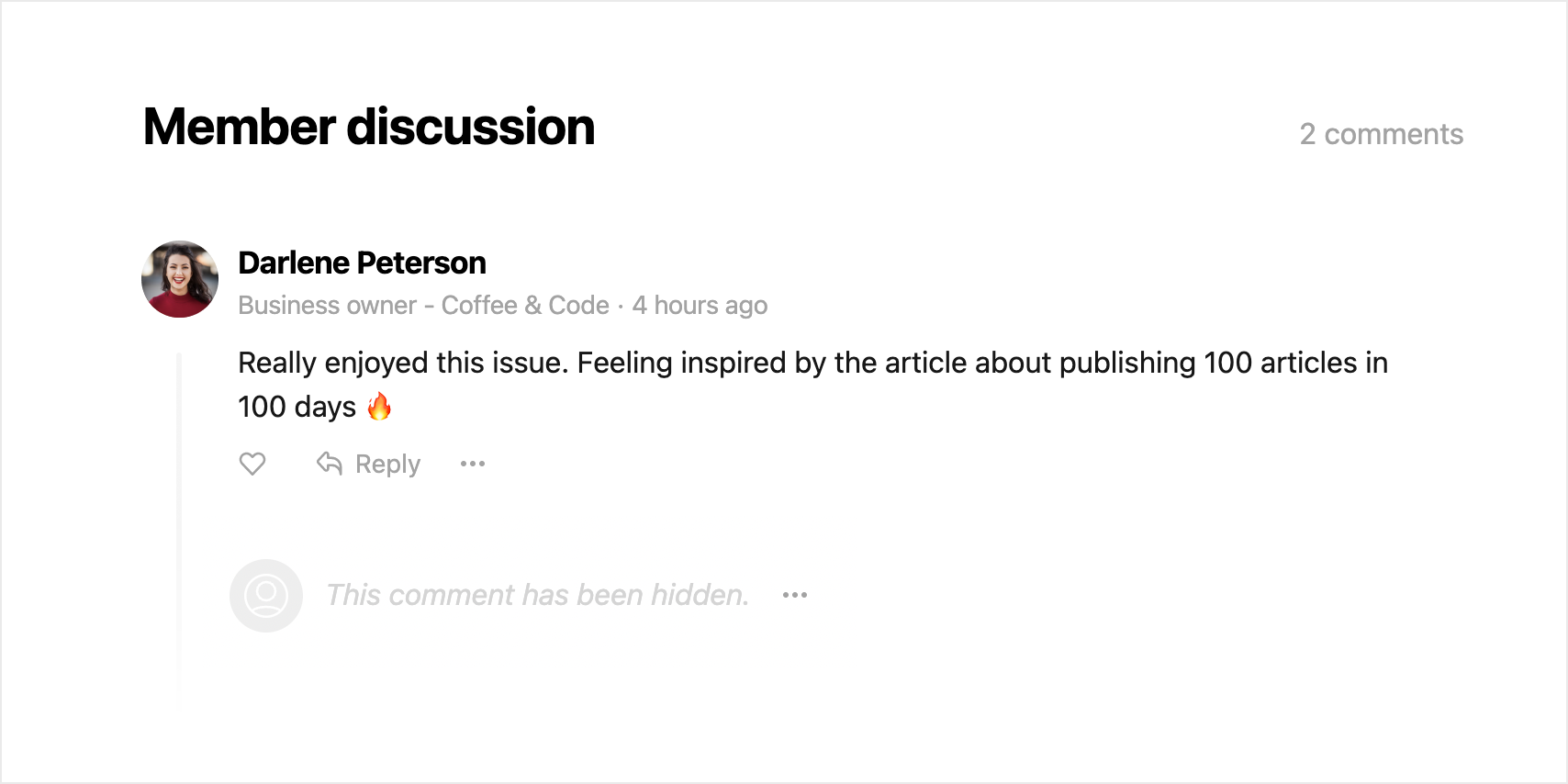 💡
Are you looking for tips on community moderation and guidelines? Check out
this resource
which includes a community guidelines template that you can steal.
Comment notifications
The following comment email notifications are delivered:
Authors of posts receive an email when their post has new comments.
Members who have left comments receive an email when their comment has a new reply, this can be toggled on or off from the member's profile in Portal.
Site owners receive an email when a comment has been reported.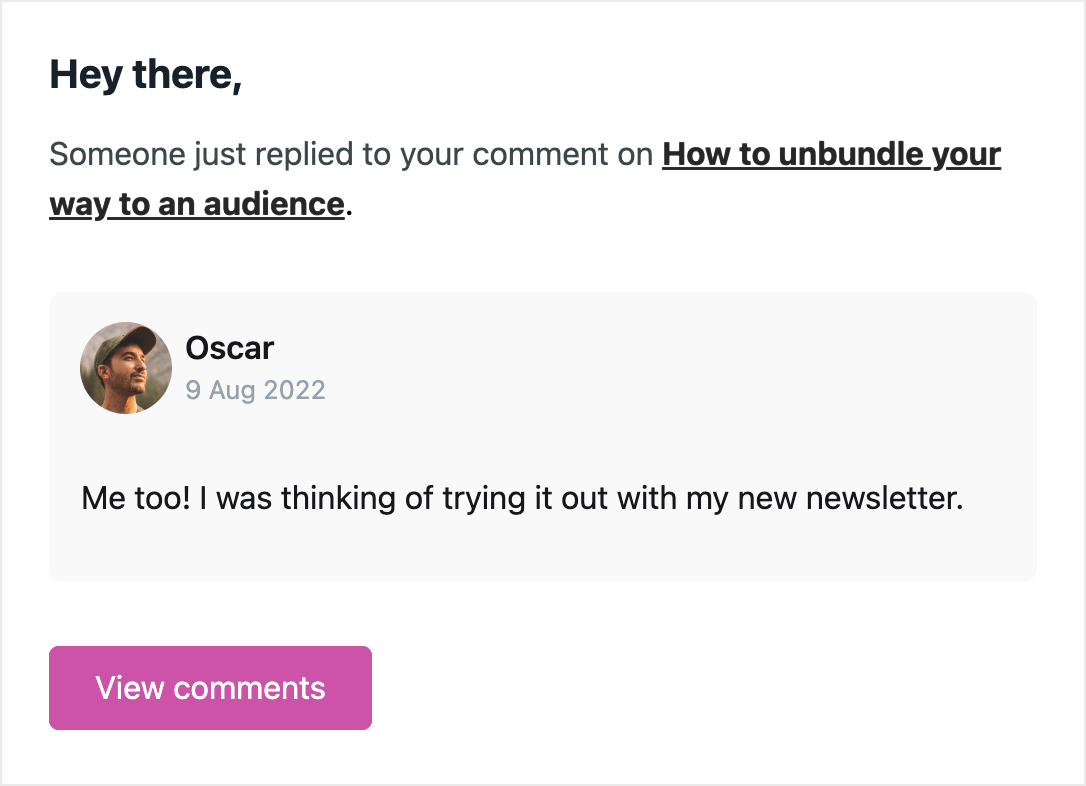 💡
Email alert notifications can be managed from each individual staff profile in Ghost Admin,
read more
.
Third-party Commenting Options
If you want to implement anonymous commenting or require other advanced commenting features, see our third-party integrations for other commenting tools.