Ghost Admin provides a clean and clutter-free environment to manage your content with ease. Everything you need to create, preview, filter, and organize posts is in one place when you log in to the admin.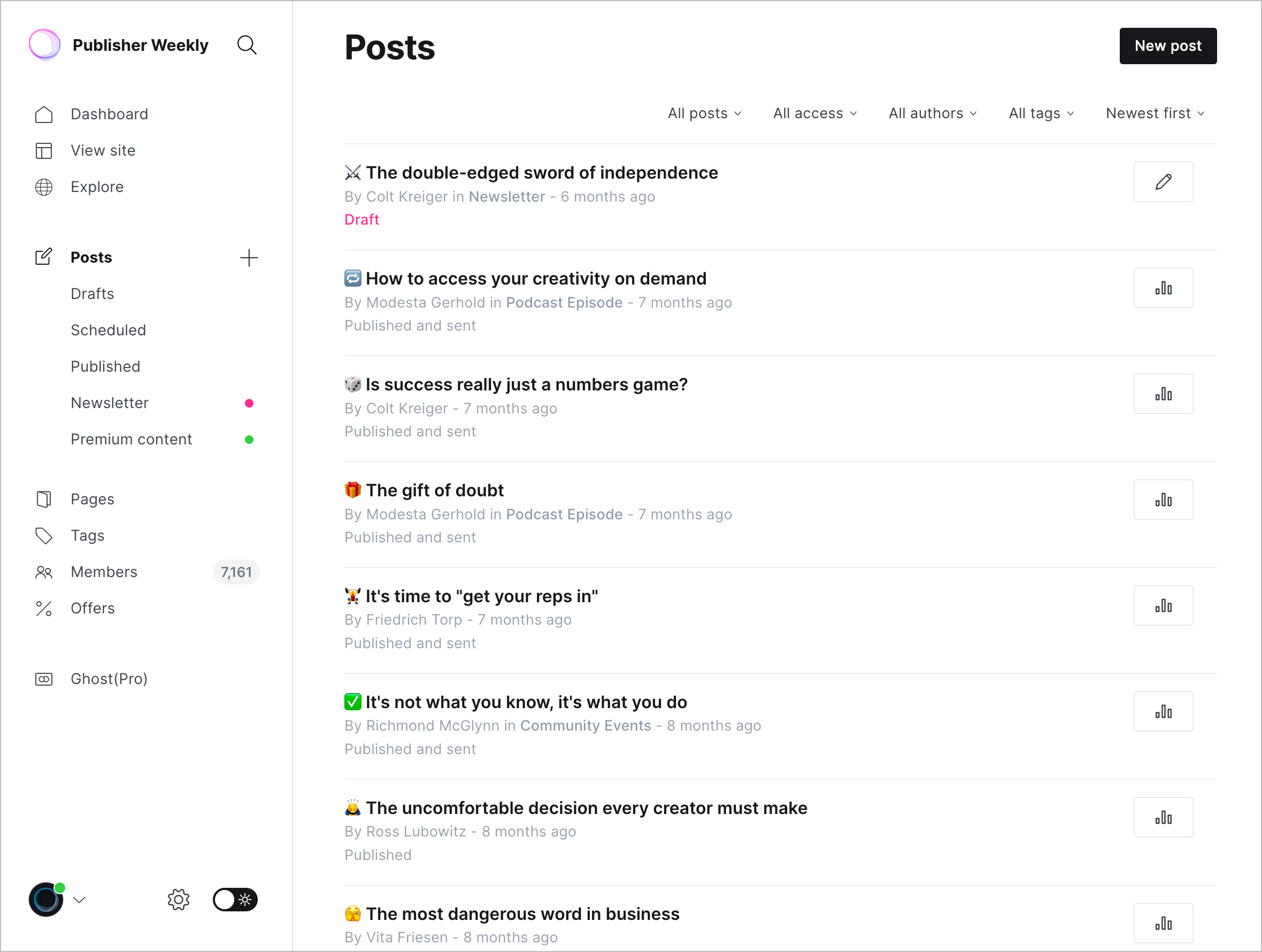 Content management
There are several filtering options in Ghost Admin that allow you to quickly filter and search for content. These filters can be used to:
Quickly filter all draft content, published content or featured posts
Filter posts by access level
Filter posts by author
Filter posts by tag (read more about Tags in Ghost)
Filtering makes organizing and updating content easy. If you have a filtered view that you need to access quickly and often, created a Saved view: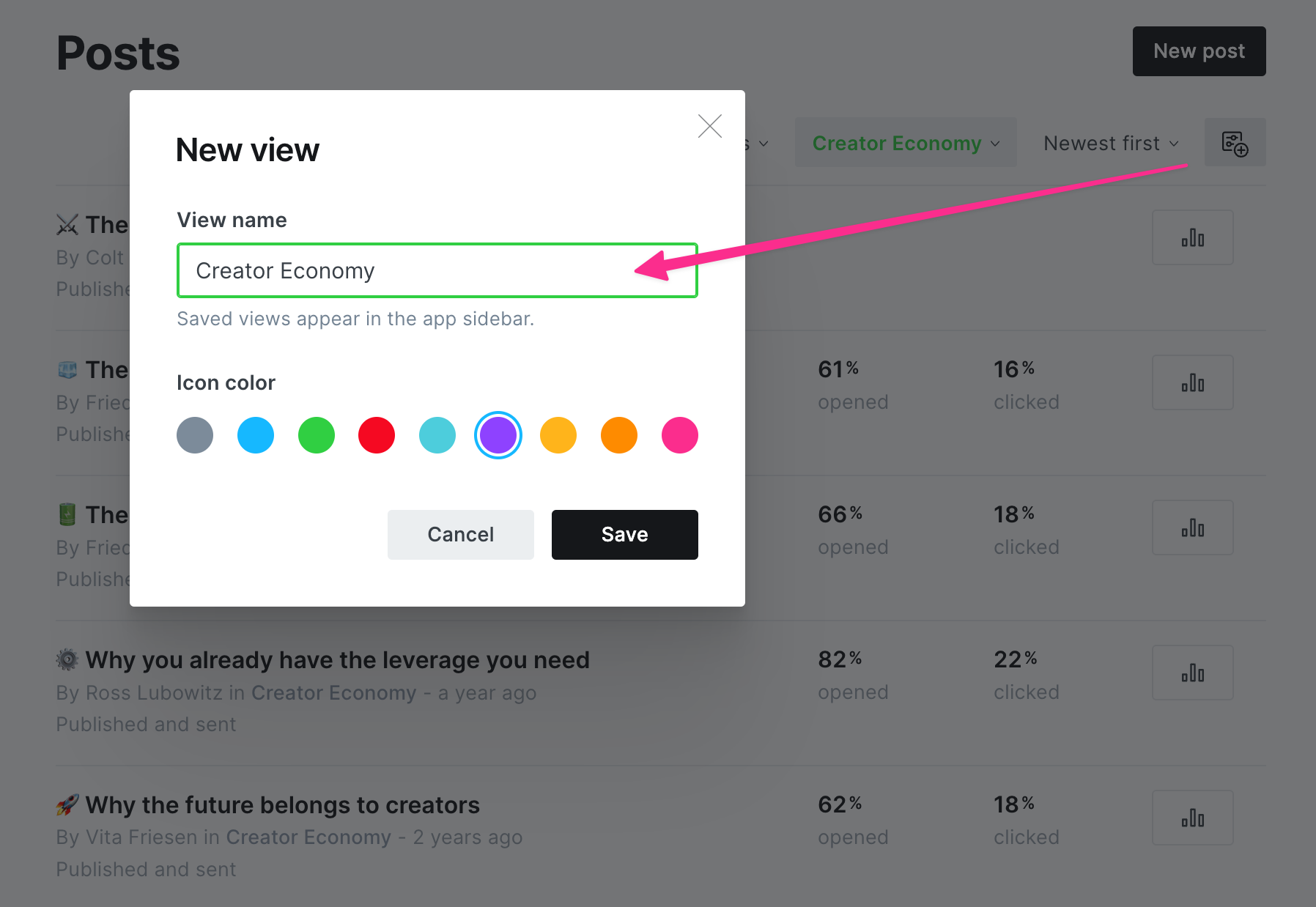 Bulk actions on posts
If you need to edit multiple posts at once, use the bulk editing feature to select multiple posts.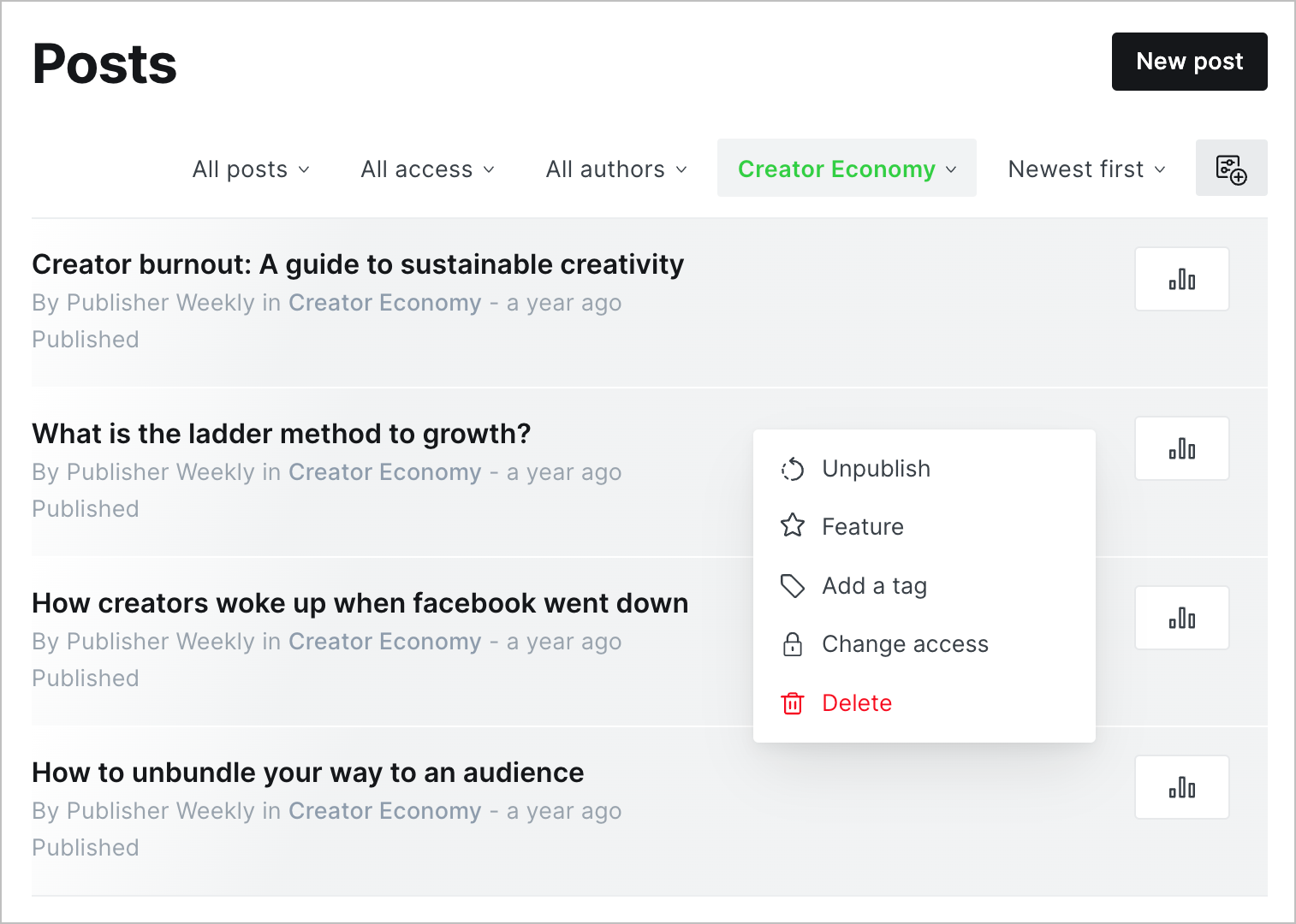 To make bulk actions, select the posts you'd like to edit by holding shift, cmd or ctrl and clicking to select which posts you'd like to update, then right-click to open the bulk edit menu.
From here you can perform actions such as adding tags, changing post access, adding, removing the featured status, or unpublishing multiple posts at once.
You can also quickly duplicate a post, by right-clicking on any post and selecting Duplicate from the menu. All of the content, images and other embeds, as well as settings will be copied into a brand-new post.