This is where the magic happens! Uploading a pre-built or custom theme for your publication unlocks the ability to render your site in almost any way imaginable.
Official Ghost themes
Your new Ghost publication is installed with the default theme, Casper, a beautiful magazine style theme. There are several more free official themes, which can be installed directly from Ghost Admin.
To install a new official theme, head to the Design → Settings page, and click Change theme in the bottom left corner: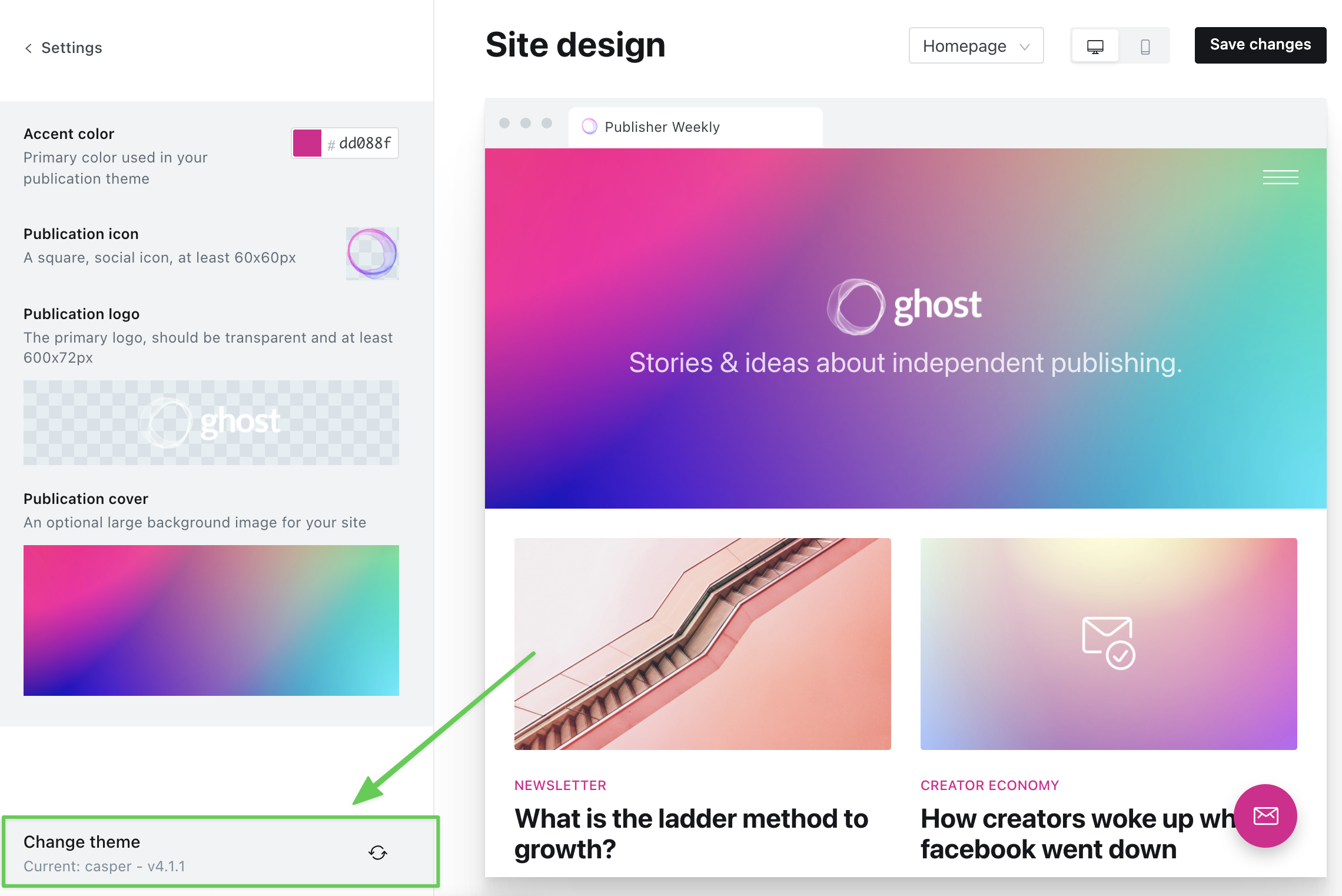 Choose a new theme to preview from the options displayed: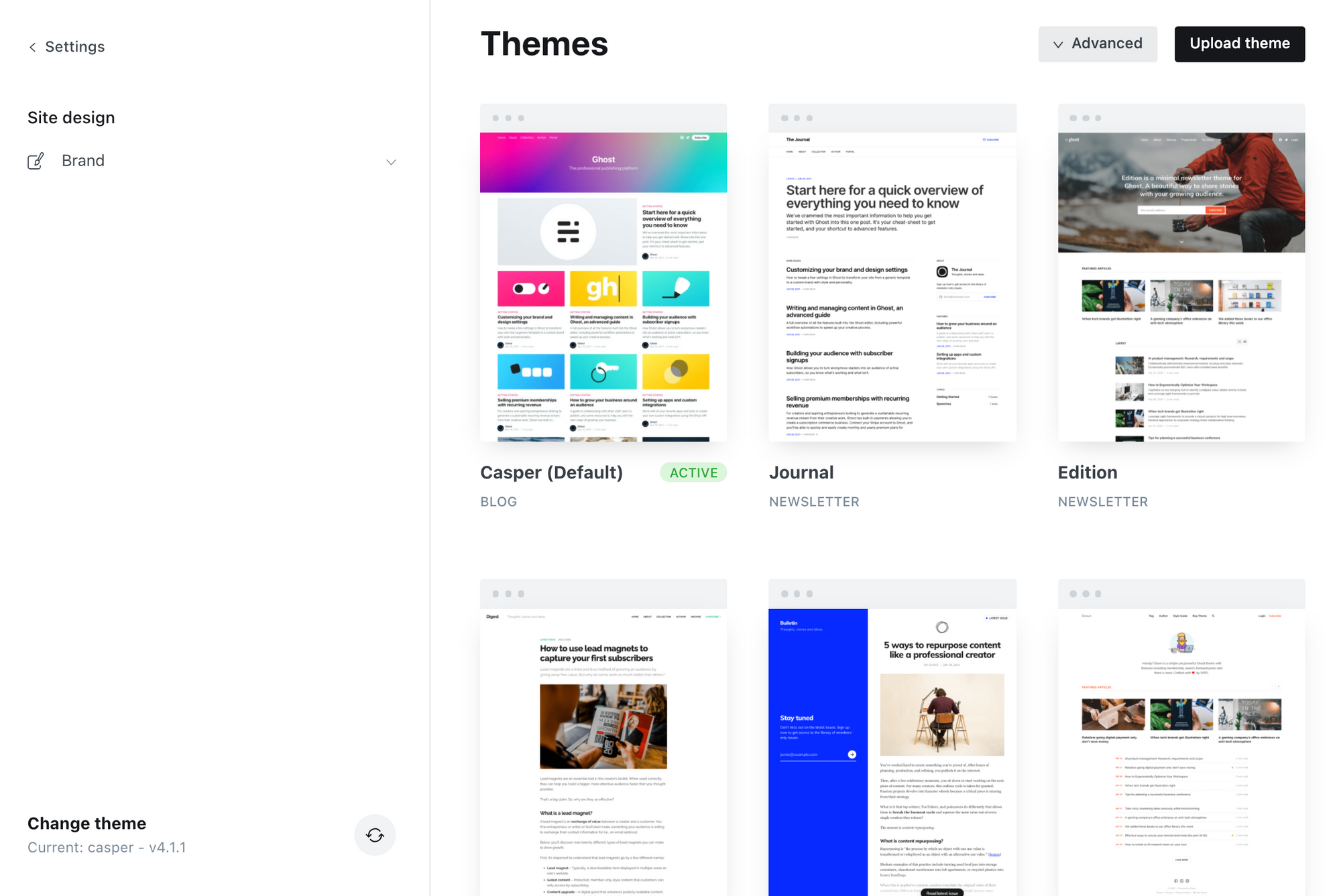 When you're ready to install your chosen theme, all it takes is a few clicks: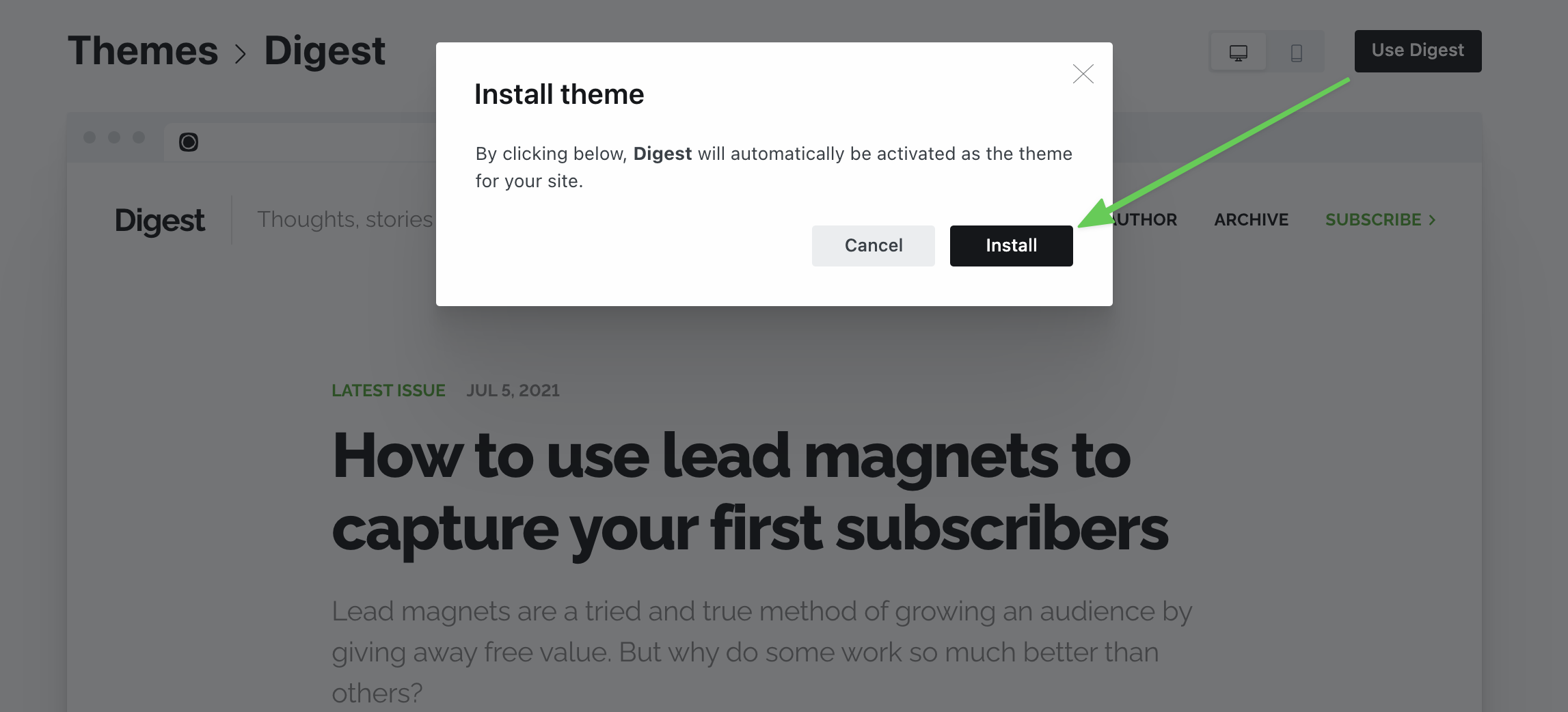 Premium themes
In the Ghost theme marketplace, you'll also find a handpicked selection of premium themes, that have been built by third party developers. To purchase and download a premium theme, click the Purchase button and follow the instructions provided.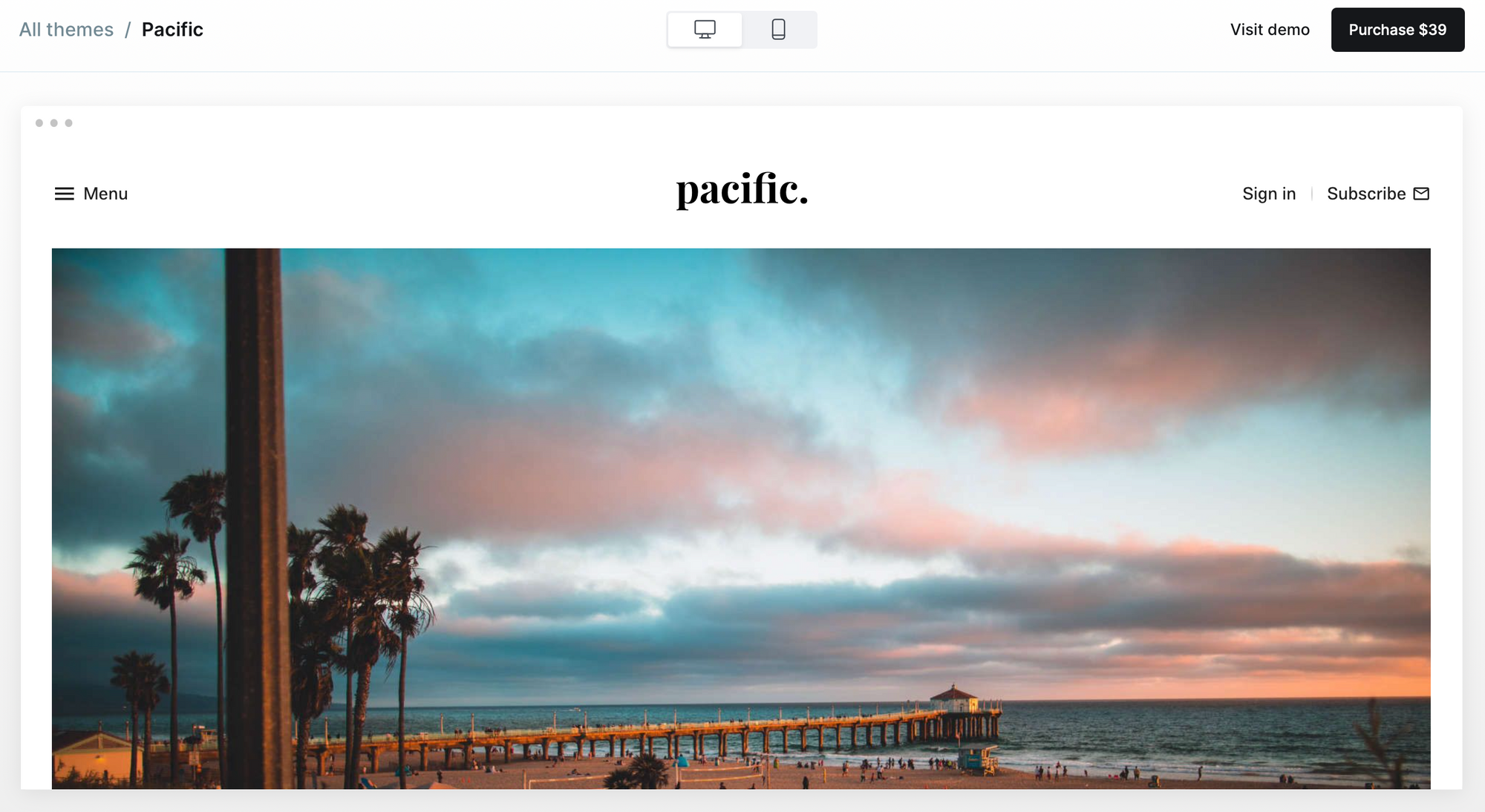 Keep in mind: Premium themes typically are more complex to use and work with compared to the free, official themes. However, you will also have access to customer support from the theme developer, who can able to help answer any questions you have about using their theme.
Installing a theme manually
To install a premium or custom theme manually, use the Advanced button to access the list of available themes, or to upload a new theme .zip file.

It's also possible to download copies of your theme or switch your active theme to a previously installed theme from the same menu.