Impersonating members allows you to freely "login as" any member to see how your site would appear as if you were viewing it as one of your members. This can be useful for testing your member-exclusive content, theme design, or to provide support if a member is facing technical issues.
Impersonating a member
Navigate to the Members area in Ghost Admin, click the profile of the member, then click the gear icon, and select Impersonate at the top-right of the page.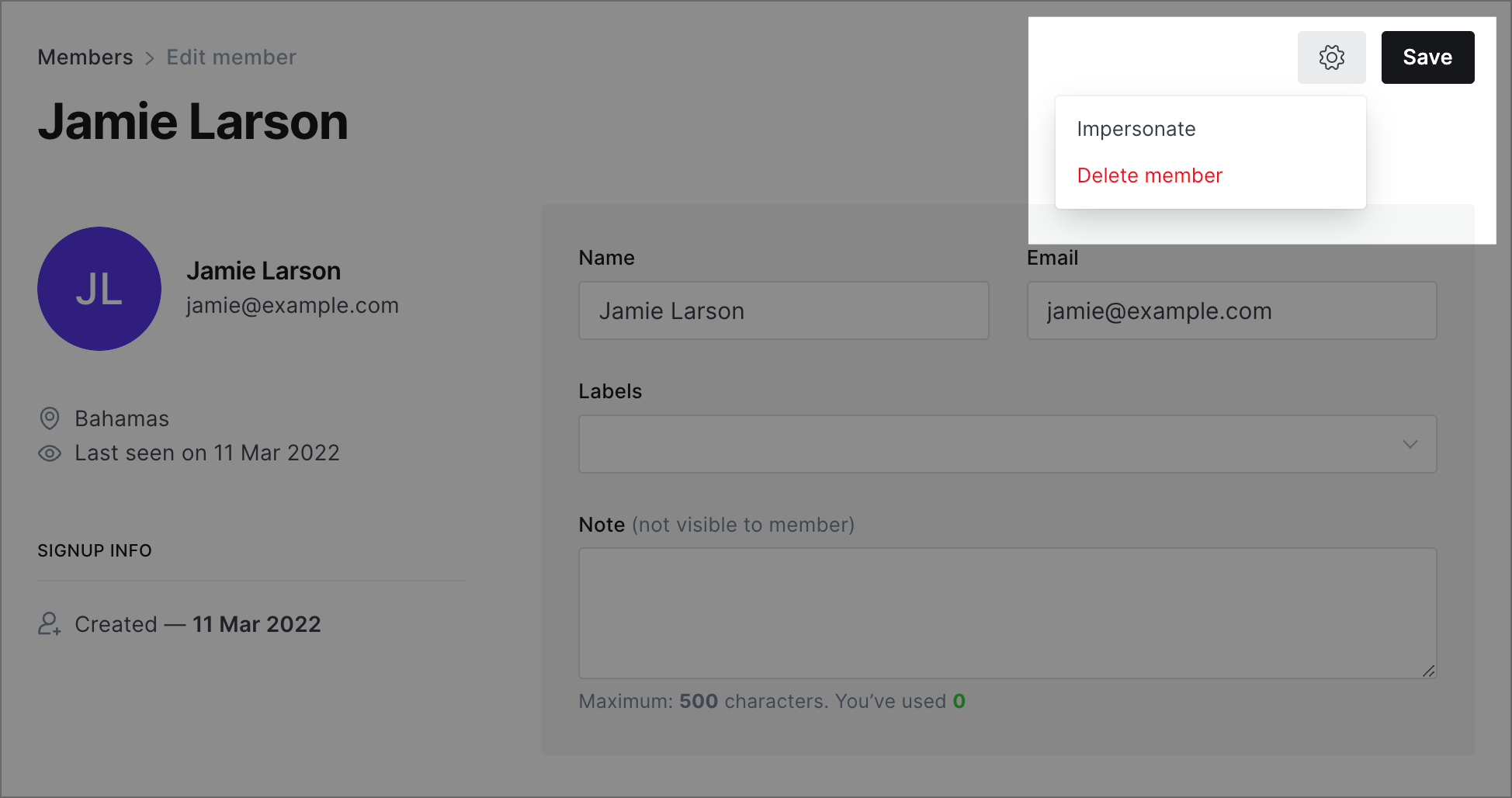 Copy the unique single-use link and paste it into your browser's URL bar to be signed in as the member.