The member impersonate feature allows you to log in as any member on your site, providing a view of your site as if you were that specific member. This feature is useful for troubleshooting user-specific issues and improving the overall user experience of your site.
Impersonating a member
Navigate to the Members area in Ghost Admin, click the profile of the member, then click the gear icon, and select Impersonate at the top-right of the page.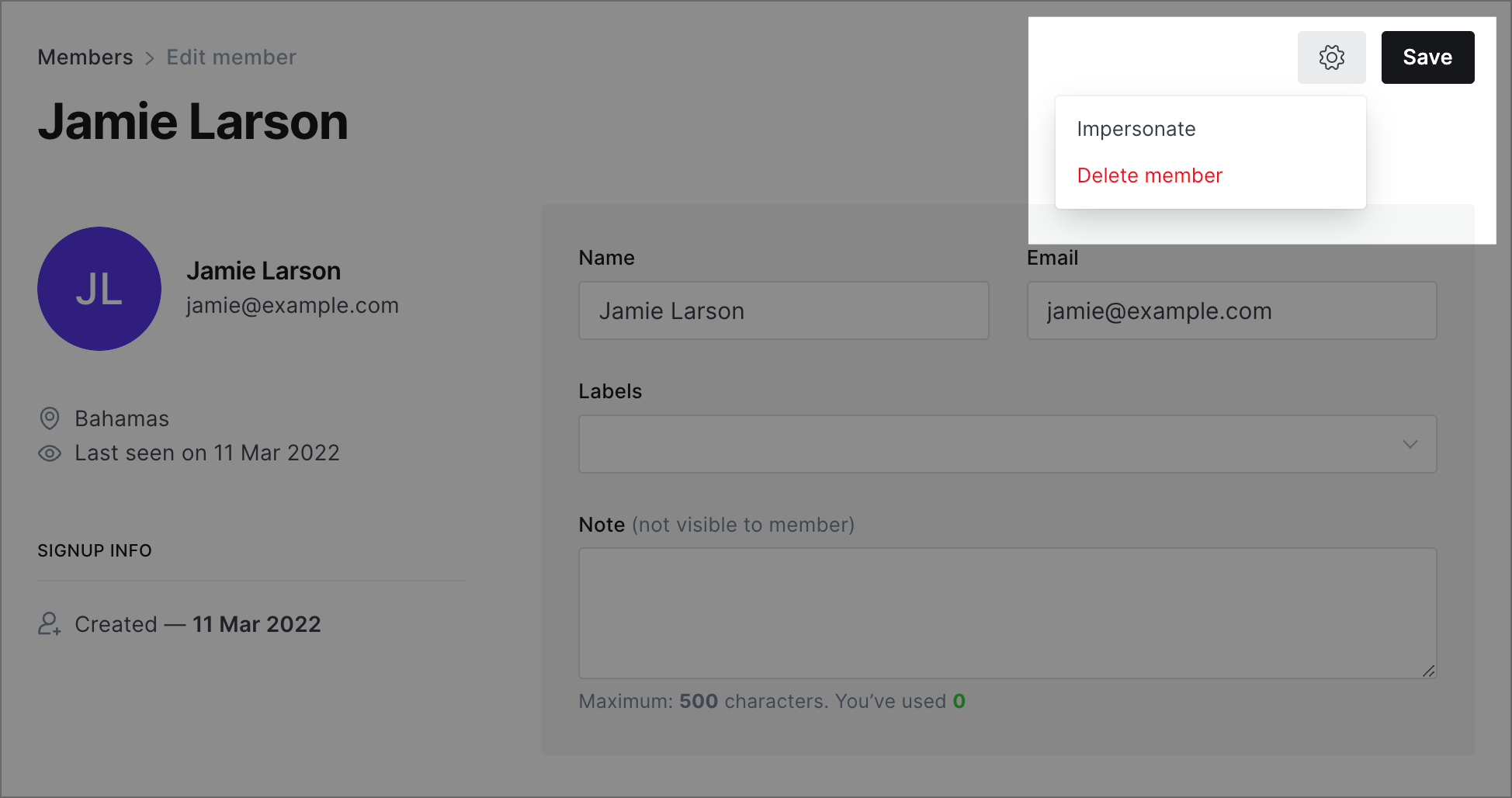 Copy the unique single-use link and paste it into your browser's URL bar to be signed in as the member.