The history log allows you to view staff user events that take place on your site, so you can keep track of when changes are made to posts, pages, tags, integrations, tiers & offers, as well as settings and staff member profiles.
This feature is useful for tracking productivity, as well as helping you stay in the loop when data on your site is added, updated, or changed by your team.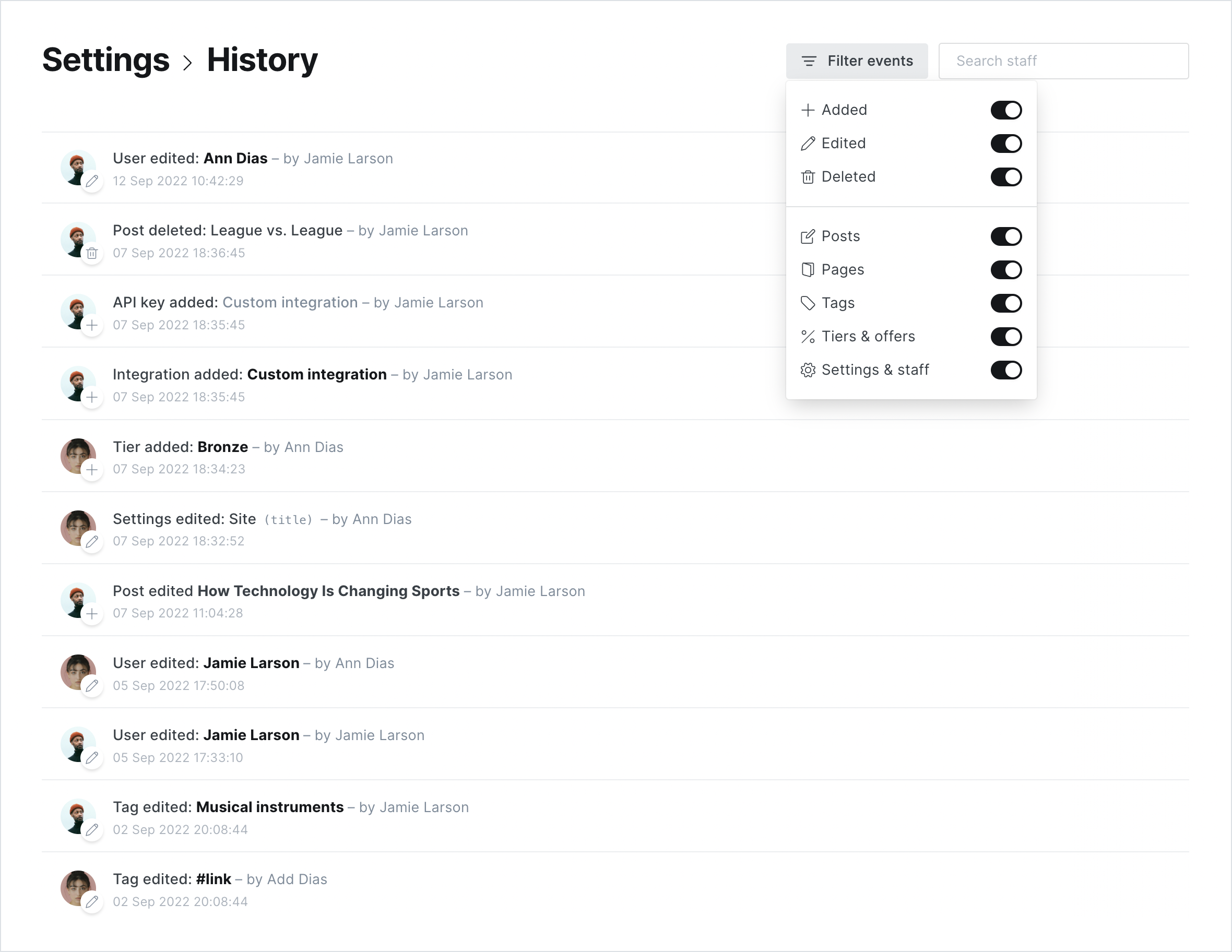 Using the History Log
The history log can be accessed at Settings → History, and filtered by a variety of different events using the Filter events drop down, giving you a granular view of the changes occurring on your publication.
You can also view events tied to specific staff users by entering the staff user name in the search bar.