Google Pay is a popular contactless payment option that is supported by Stripe. This payment method offers your customers a seamless payment option using a card they've already added to their Google account and makes purchases on mobile devices much simpler.
There is no difference in Stripe payment fees when using Google Pay, and you can get started by enabling the payment options directly in your Stripe account.
Enable Google Pay
Google Pay can be enabled within your Stripe Account, in the Settings → Payment Methods area, under the Wallets options.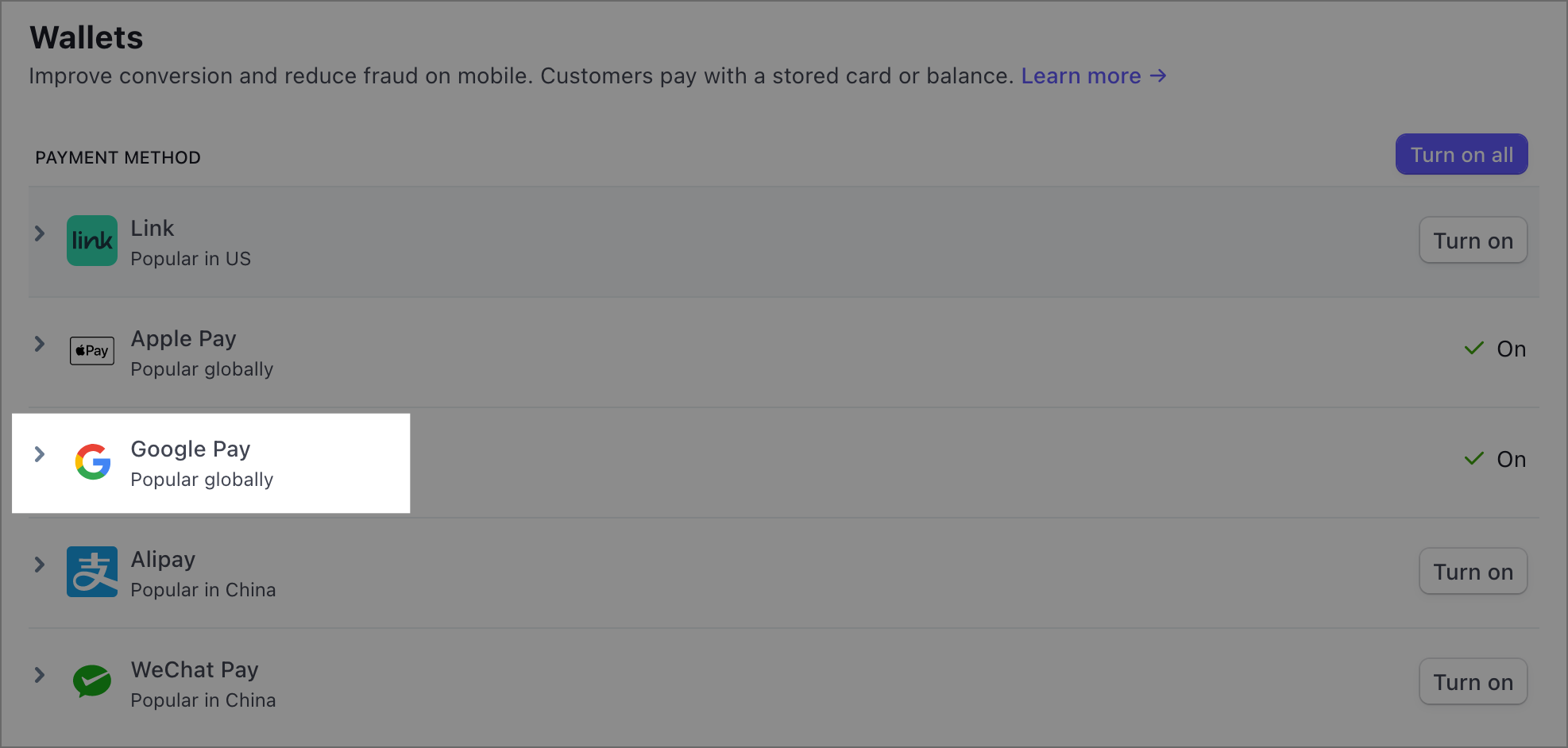 Expand the Google Pay option to toggle the feature on or off. By default, Google Pay is on automatically.
When Google Pay is enabled, a Google Pay badge appears if Stripe checkout detects the customer's device and region that supports Google Pay.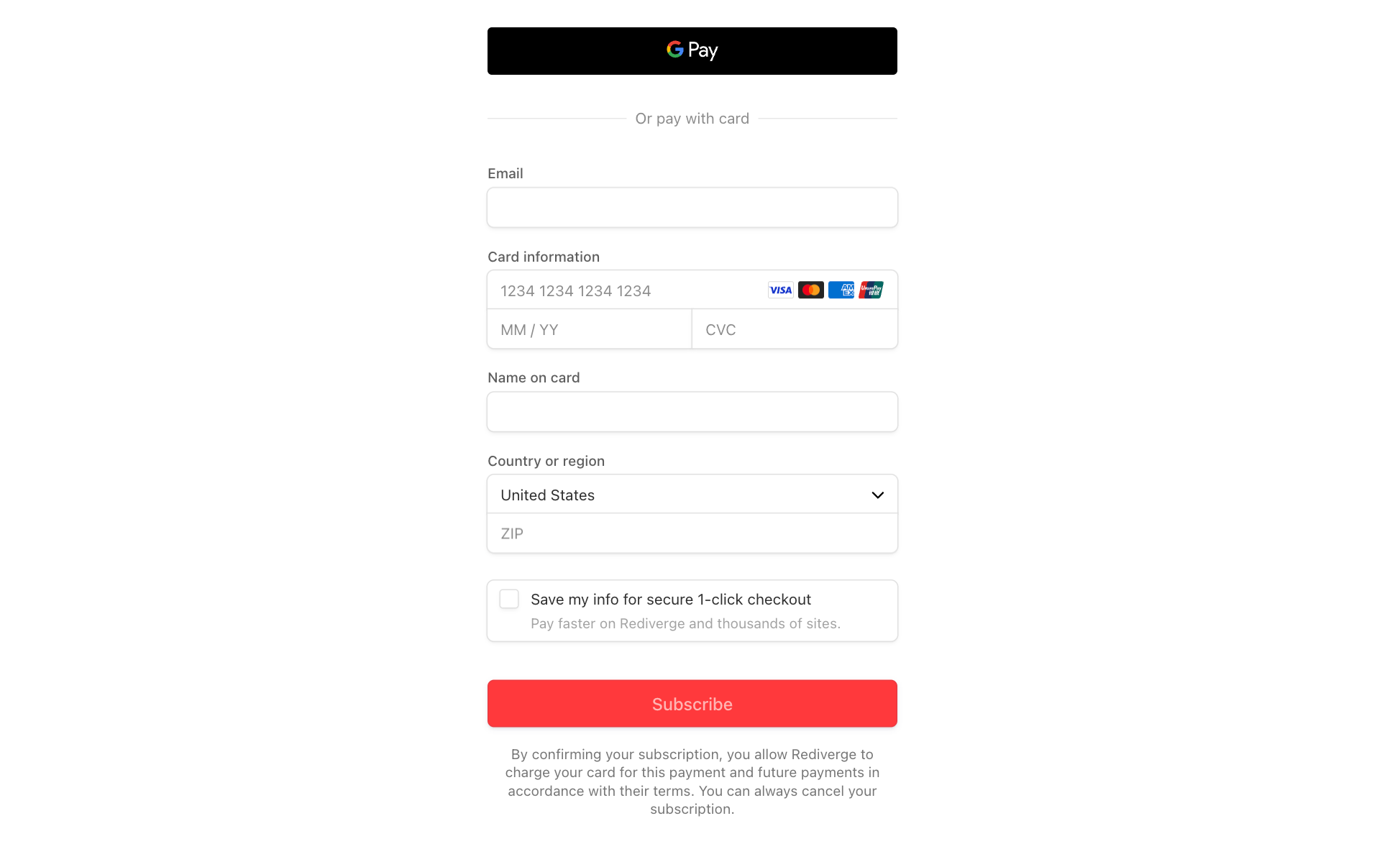 You're all set!
With Google Pay enabled you can allow Stripe's checkout to do the rest and offer the payment method to your customers when available. If you'd like to test this out, try going through your payment flow in a private window on a device where you have Google Pay setup.