Publishing with Ghost gives you full ownership and access to your content and data with sensible JSON and CSV imports/exports that are available at any time. It's possible to export all of the following data from your site:
Content (posts and pages) in a JSON format
Members in a csv format
Theme files as a zip file
Post analytics data in a csv format
Content
Export your content from the Settings → Advanced → Labs area in Ghost Admin to download your posts and settings in a single JSON file. The following content and data will be exported:
All Settings
Staff users
Posts
Pages
Tags
Members
To export a full list of your Members in Ghost, go to Members area in Ghost Admin, click the settings icon, and select Export all members.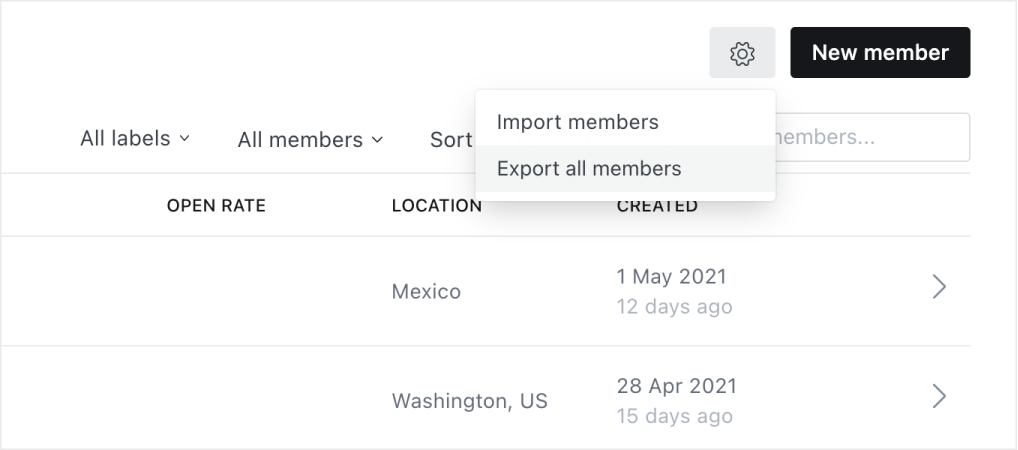 Exports are in CSV format that include the following fields: id, email, name, note, subscribed_to_emails, complimentary_plan, stripe_customer_id, created_at, deleted_at, labels
Member exports can be imported to any other Ghost website using the same format, or reformatted for use on other platforms.
Themes
Your theme files can be downloaded into a single .zip file from Settings → Design & branding area in Ghost Admin. From there, click Change theme and select Installed → Options → Download.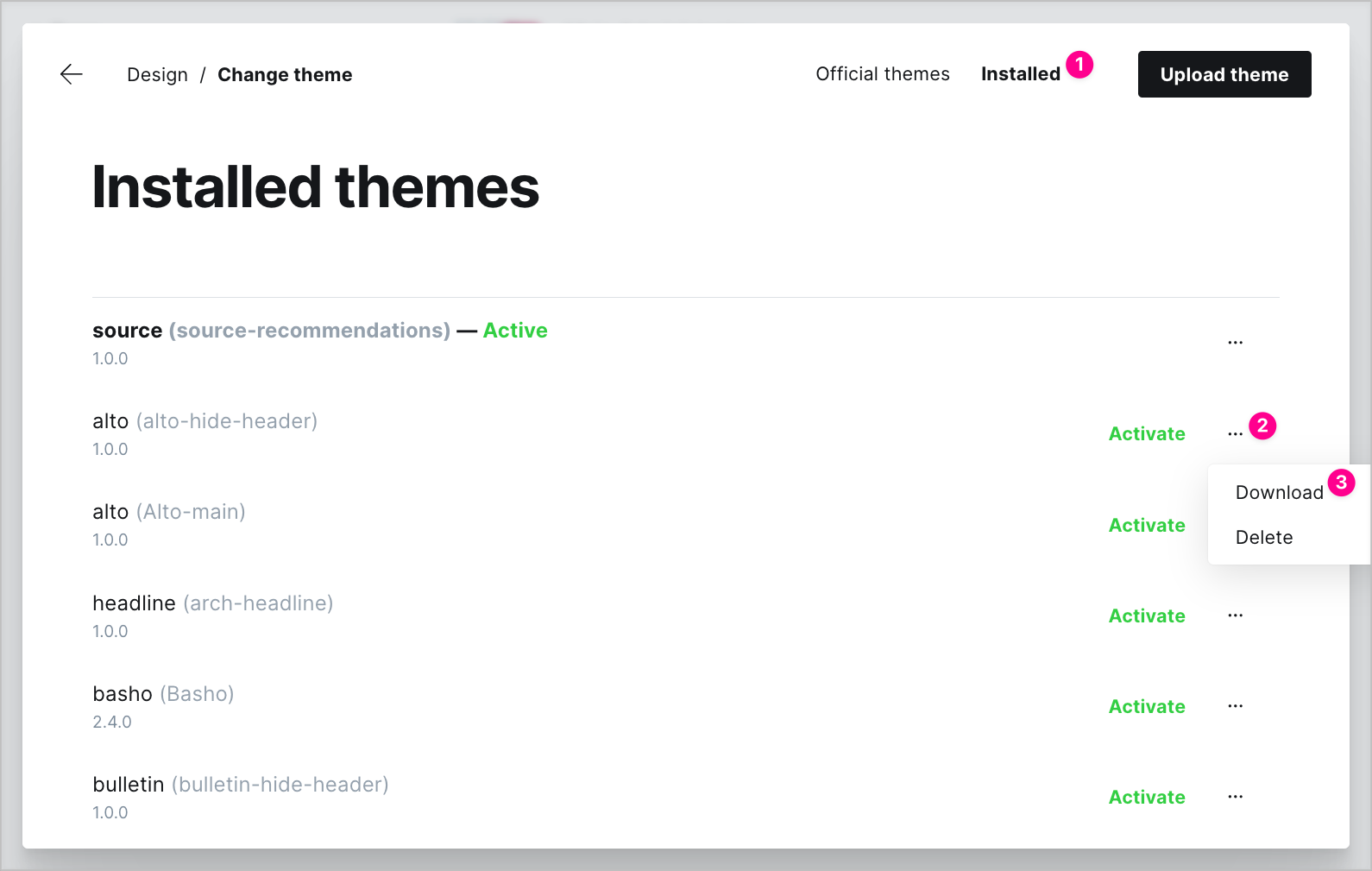 Post analytics
To export your most up-to-date post metrics, navigate to Settings → Membership → Analytics area and export your analytics in CSV format.