The announcement bar feature in Ghost allows you to add announcements at the top of your site, no matter which theme you are using. This means you can share stories, special offers, or breaking news with your visitors in a simple and effective way.
To add an announcement to your publication, go to Settings → Site → Announcement bar. From the Customize option you can add your announcement copy, pick a background color, and select the visibility of your announcement: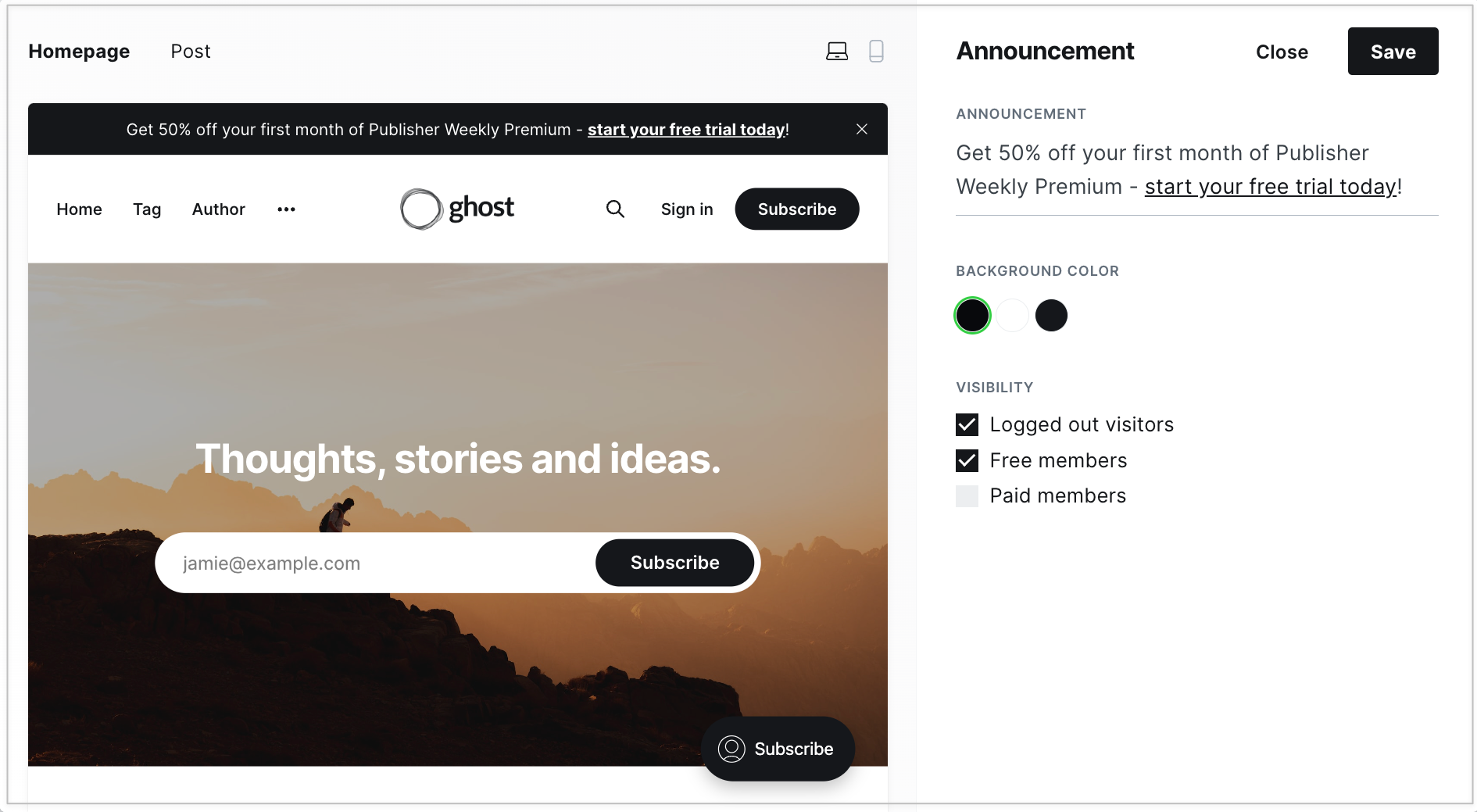 The visibility options allow you to show the announcement bar to logged out visitors, free members, and paid members — or a combination of the three. For example, this means you can share breaking news with every visitor of your site, share special offers with only new visitors and free members, or invite paid members to an exclusive community.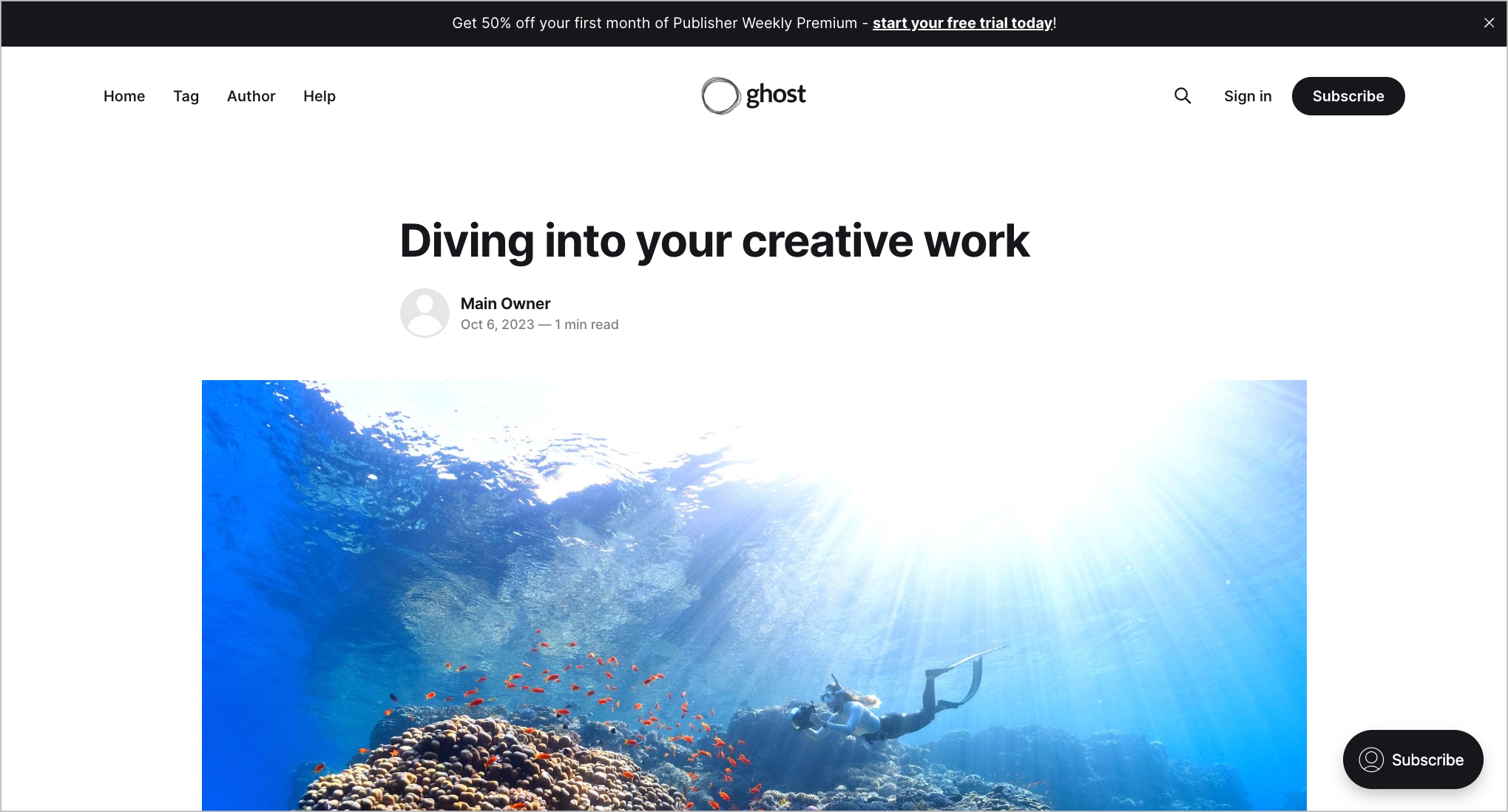 Announcements can be removed at any time by either removing the message or toggling off visibility for everyone in your settings and hitting Save.