Ghost makes it easy to update your navigation menus, so you can quickly make updates such as adding an about page to your main navigation, or a contact page in your footer.
Primary navigation
Your site's navigation menu can be updated directly in Ghost Admin from the Settings → Site → Navigation section. By clicking on Customize, a new menu will pop up which allows you to add or edit items in your primary & secondary navigation.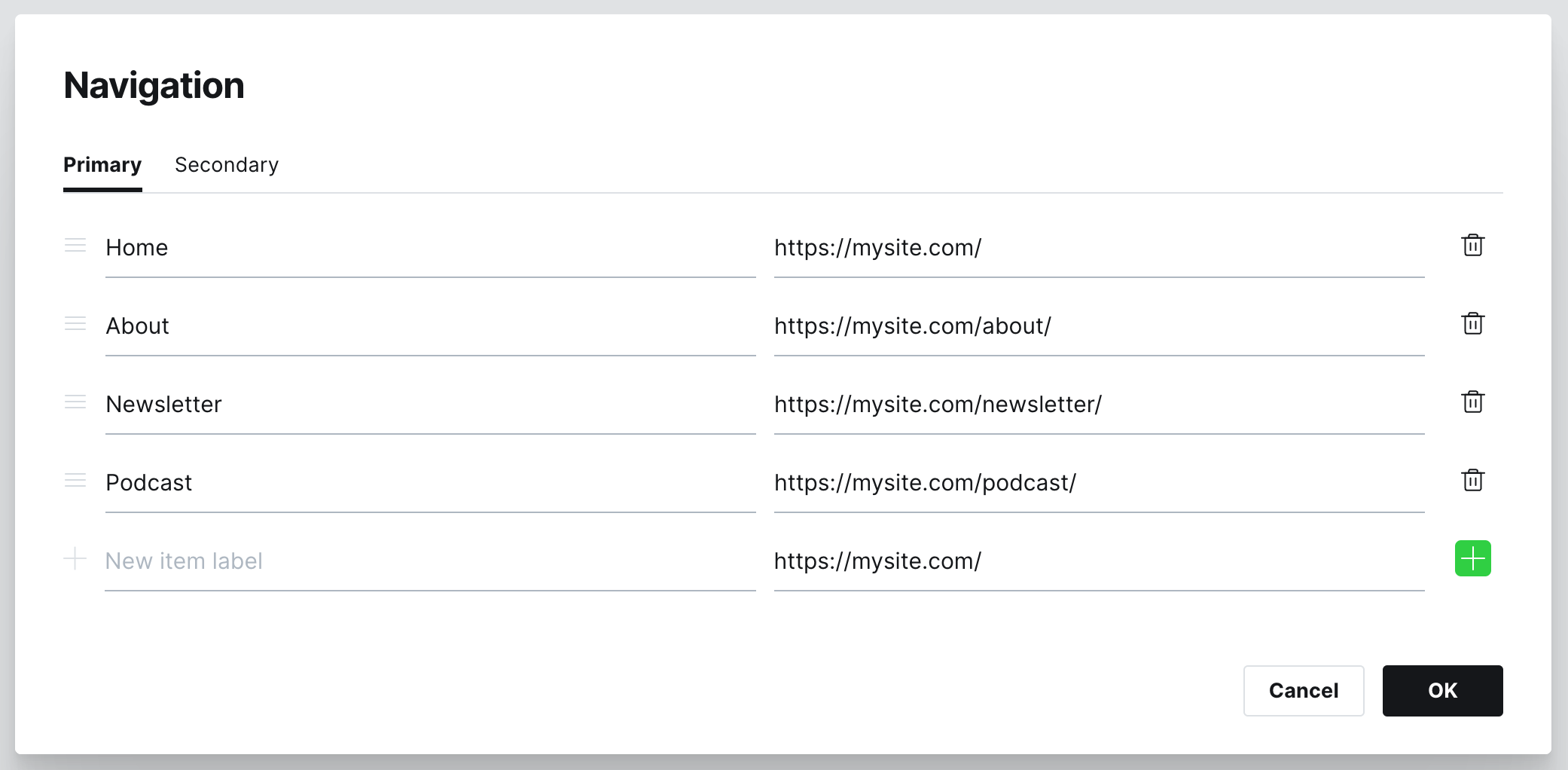 Secondary navigation
If your theme supports it, you can also secondary navigation links to your publication. These are commonly used in your footer, or in the top right corner beside your primary navigation.

💡
Tip: All tagged content exists in an automatically generated tag archive, which means you can add content categories to your navigation. For example: /tag/news/ and /tag/podcast/ can be used to add a News & Podcast navigation link.