All of Ghost's official themes can be updated to the latest version in Ghost Admin in just a few clicks, allowing you to access new features and theme improvements.
If you're using an unmodified version of the default theme, Casper, your theme will be automatically updated. If you're using an unmodified version of any other official theme, update to the latest version using this guide.
👉
This method is not recommended if you have modified your theme, since it will overwrite your theme changes. Customized official themes should be updated manually, and you can find all theme repositories on
GitHub
.
From the Settings → Design page, click Change theme, and then click on the theme that you currently have installed: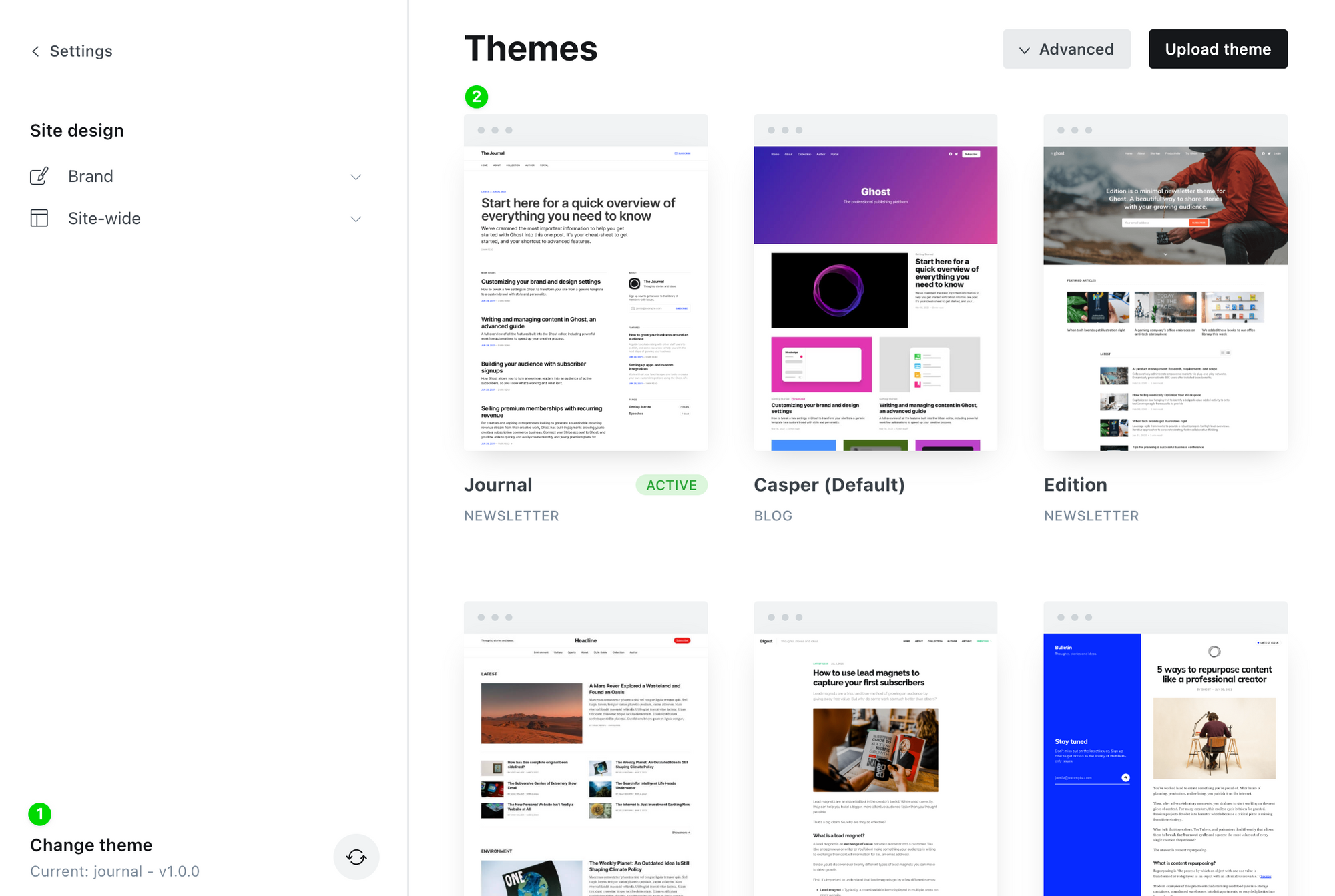 Then follow to steps to Use this theme, and overwrite the existing version with a new version of the same theme:
That's it - you're all done!