The Members feature uses an email-based sign up flow which requires confirmation.
When your visitors register as members, they'll receive an email containing their confirmation link within a few seconds, which needs to be clicked to confirm membership to your site.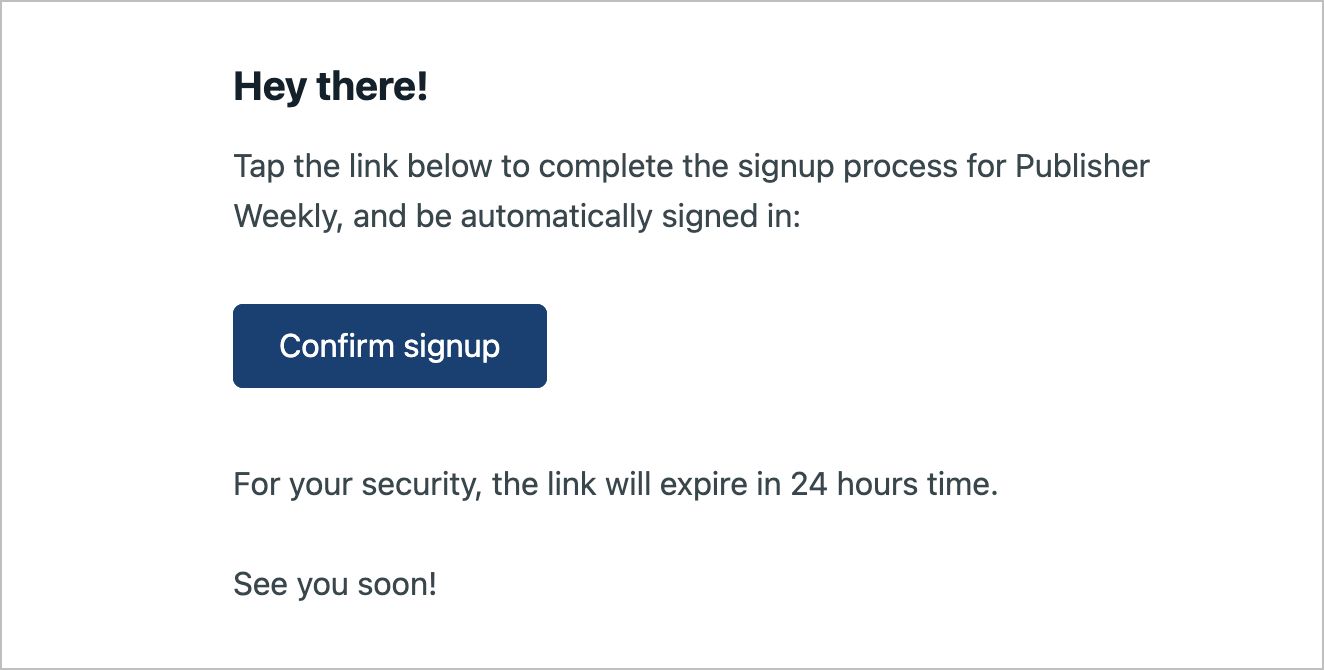 User privacy
Email-based sign up in Ghost provides an industry-standard method for your members to opt-in to your content.
By receiving an email and clicking the link, your members are confirming that they give you permission to email them in the future.
Members who don't click the confirmation link are never sent to your Ghost Members dashboard. It's not possible to see a list of these email addresses, and it's definitely not possible to send them promotional emails.
Double opt-in
In email marketing, this is commonly known as double opt-in. Many countries around the world require permission or consent before promotional emails can be sent. Ghost handles this for you, with a simple, easy-to-use email sign up that ensures your members have given permission for you to email them.
Read more about the benefits of double opt-in here.