We've put together this useful guide for what to do when your members aren't receiving their sign up emails.
When your visitors register as members, they'll receive an email containing their confirmation link within a few seconds, which needs to be clicked to confirm membership to your site.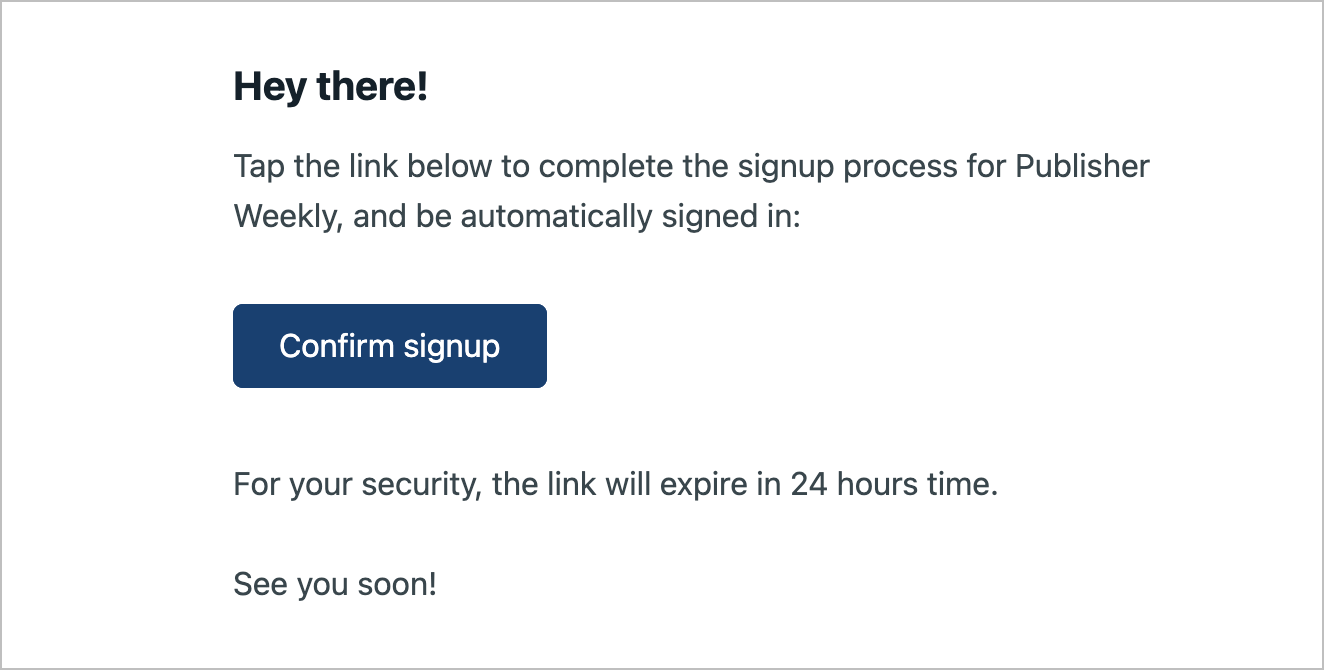 This method of sign up has plenty of benefits including security, spam protection, user privacy and reduced support burden from lost passwords.
Occasionally, sign up emails can still get lost. But don't worry, we've put together this useful list of ways to help troubleshoot any sign up or log in issues as quickly as possible.
Missing sign up or log in emails
When using Ghost(Pro), delivering emails is all handled for you. We have consistently high deliverability and extremely low spam rates, but sometimes member emails may be filtered by spam.
Here are three steps you can take to support your members if this happens:
Ask your member to add your From address to their contacts list, or safe sender list, to prevent future emails from being delivered to spam. Then try sending the sign up or sign in email again.
If your member is having a widespread problem with their email, ask them to check with their mail provider directly - or consider using a different email address.
To grant members who are logged out quick access to your site, you can also use the Impersonate option from their member profile page. This gives you a sign in link which you can copy and send to them directly.