There are two methods to login to the Ghost Admin area of a publication hosted on Ghost(Pro):
Login from Ghost.org
Go to https://account.ghost.org/signin/, or click Sign in from https://ghost.org, and enter your site address.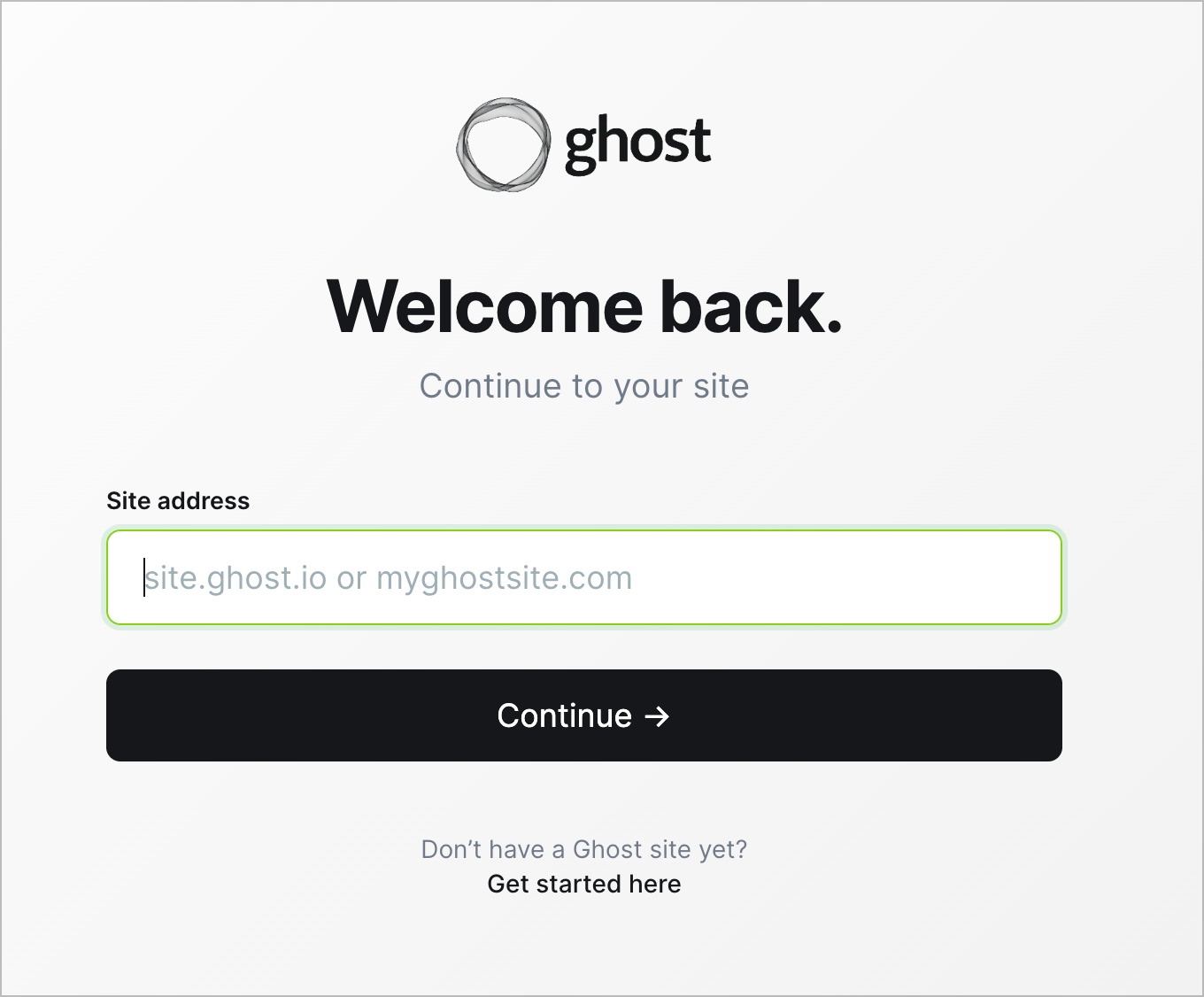 Login from your site
You can also log in directly from your publication, by appending /ghost to the end of your site URL.
For example, you can login by going to yourdomain.com/ghost, OR, you can also use your ghost.io site address, subdomain.ghost.io/ghost. Either method will take you directly to your site's login page so that login credentials can be entered for access.