If your members write to your support address because they're not receiving your email newsletters, follow these steps to troubleshoot the issue, and help point them to the most common solutions.
💡
It's completely normal for a small percentage of your emails to get caught up by overzealous spam filters, or pesky email client algorithms, no matter how great your deliverability is.
Check newsletter settings
First, you can check which newsletters the member is subscribed to from their member profile.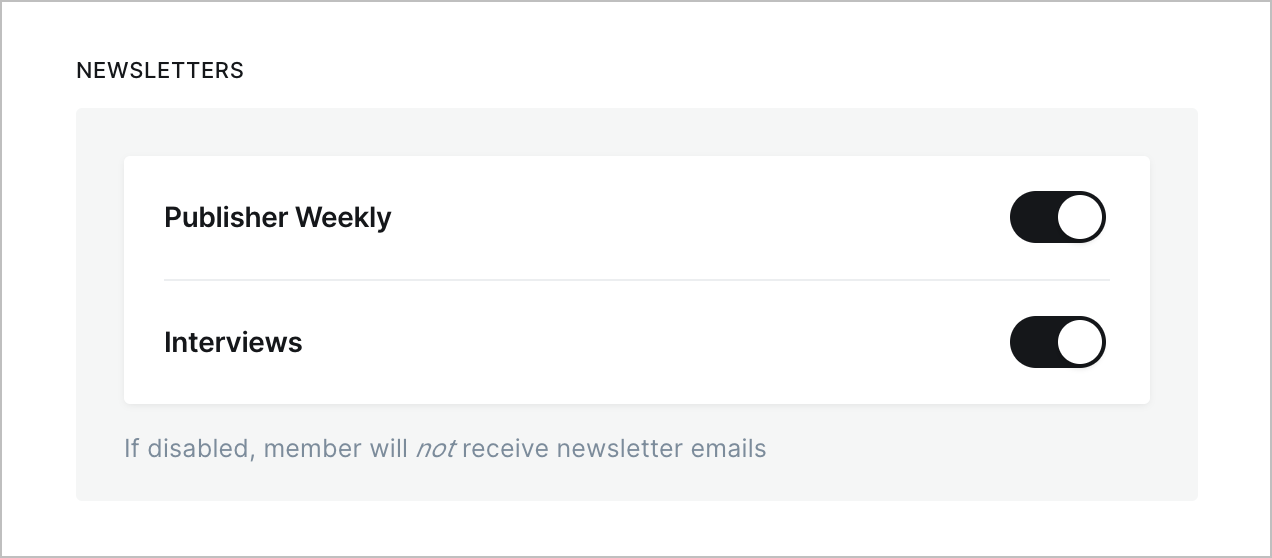 Use this reply
Ask your subscriber to check their email address, folders, contacts and mail provider. Here's a reply you can use to respond to your subscribers:
Saved reply template (copy this)
Sorry to hear you're having trouble! Here are a few things to check, to start:
Check spam & promotions folders
Make sure emails aren't accidentally ending up in the Spam or Promotions folders of your inbox. If they are, click on "Mark as not spam" and/or "Move to inbox".
Create a new contact
In your email client add our address to your contacts list. This signals to your mail provider that emails sent from this address should be trusted.
Reply to newsletters
When you respond to an email you receive, your inbox treats that as a signal that emails to-and-from this address should be trusted.
Check with your mail provider
If you have a corporate or government email account, reach out to your IT department and ask them to allow emails to be received from our address.
If you've done all this and you're still having trouble, let me know.
This information is also displayed in the members Email preferences on your site: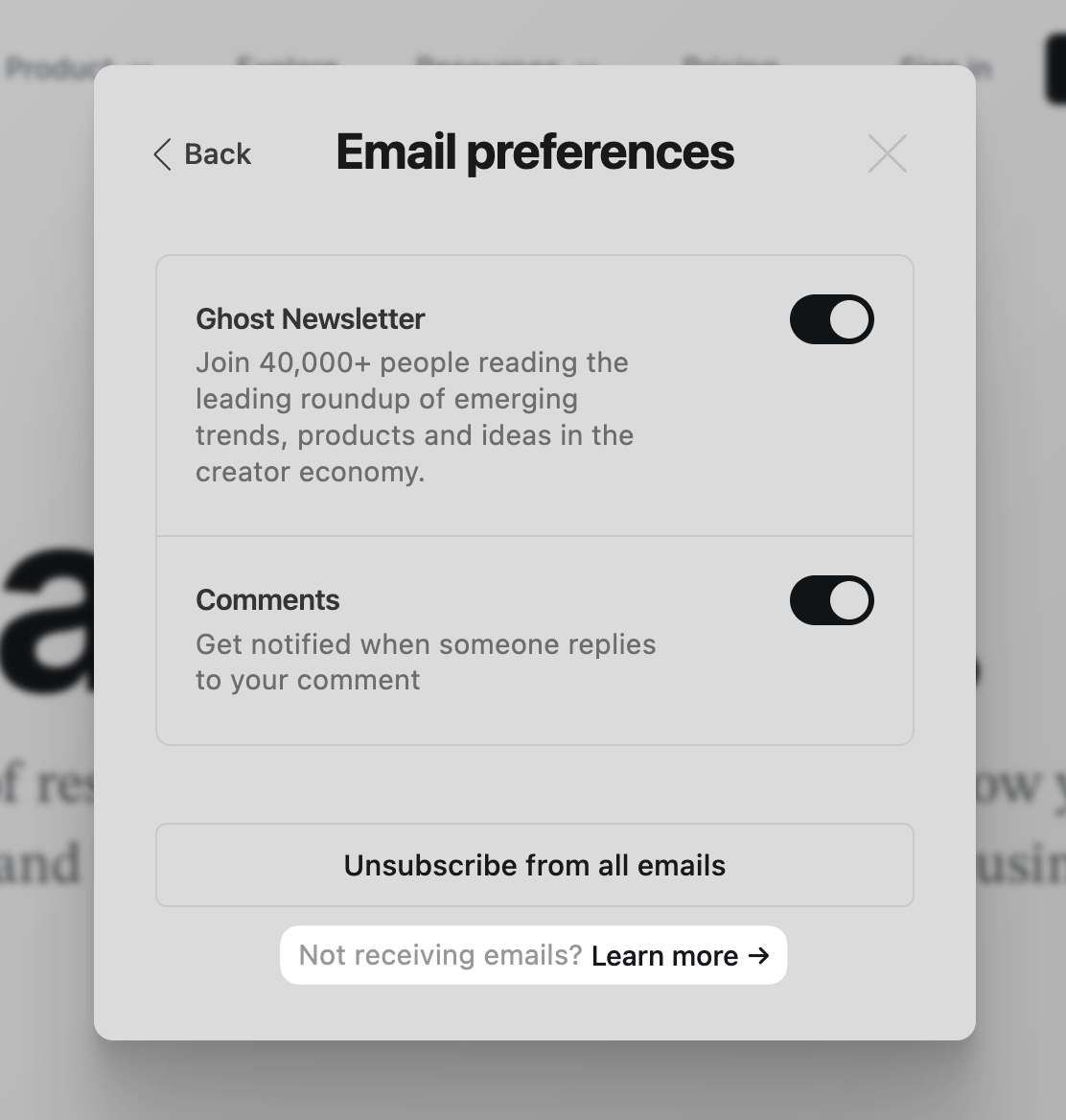 Create a saved reply
To speed up the process of supporting members who are having issues receiving your newsletters, consider saving the email template above as an easily accessible template in your email client or help desk software.
For example, in Gmail, Templates can be enabled by clicking the gear icon, selecting Settings → Advanced, and enabling Templates: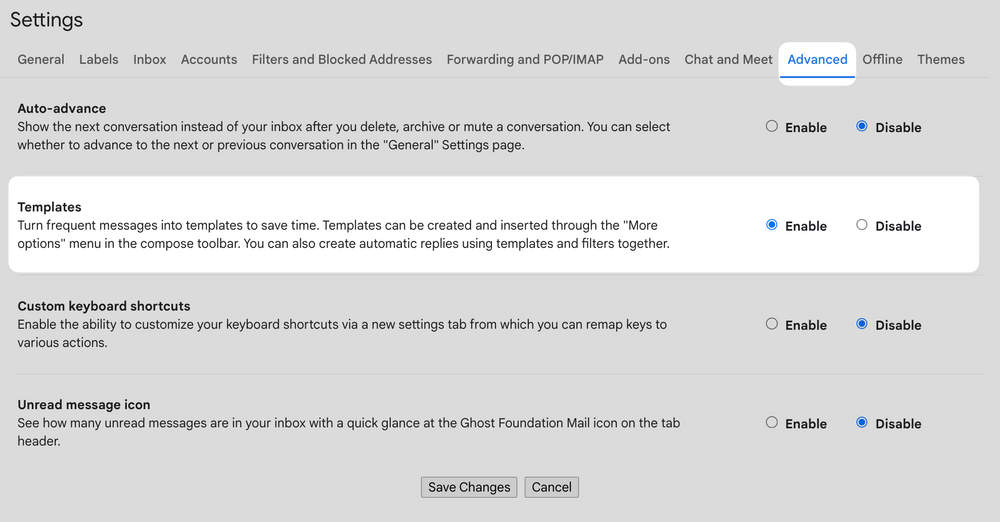 Once enabled, you can save any draft email as a template using the Templates option in the menu: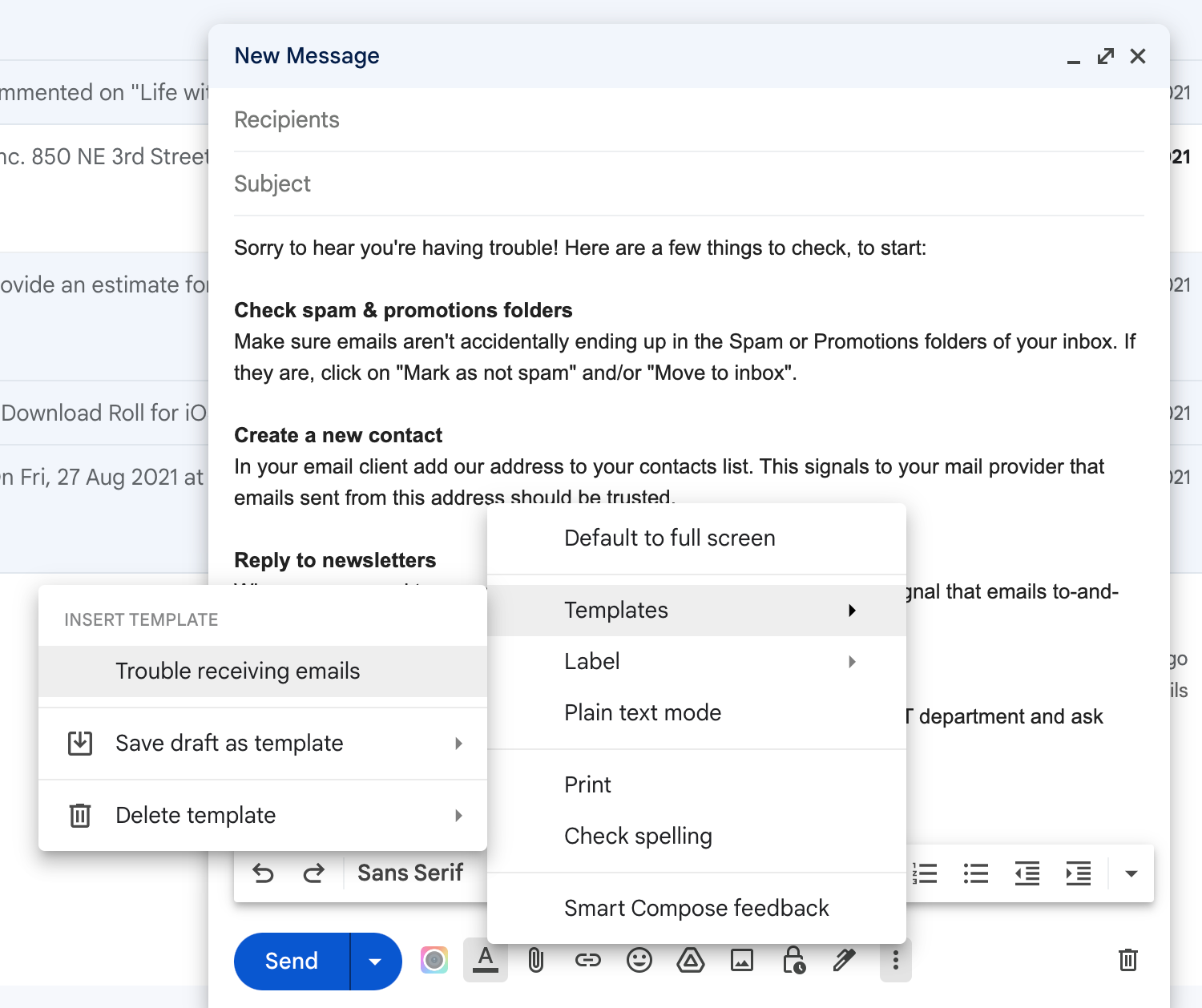 If you're a Ghost(Pro) customer, and still having trouble, contact support@ghost.org for additional assistance.