Ghost helps to keep your email list clean and your deliverability rates high by automatically disabling accounts that can no longer receive emails. If newsletters sent to a member consistently fail, or are marked as spam, then emails for that account will be disabled.
To see whether or not a member's email address has been disabled, you can check directly on their member profile in Ghost Admin, in the Newsletters section.

How members can resubscribe
If your member's email address was disabled accidentally, or they would like to start receiving emails again, they can resubscribe themselves directly from their account settings on your publication.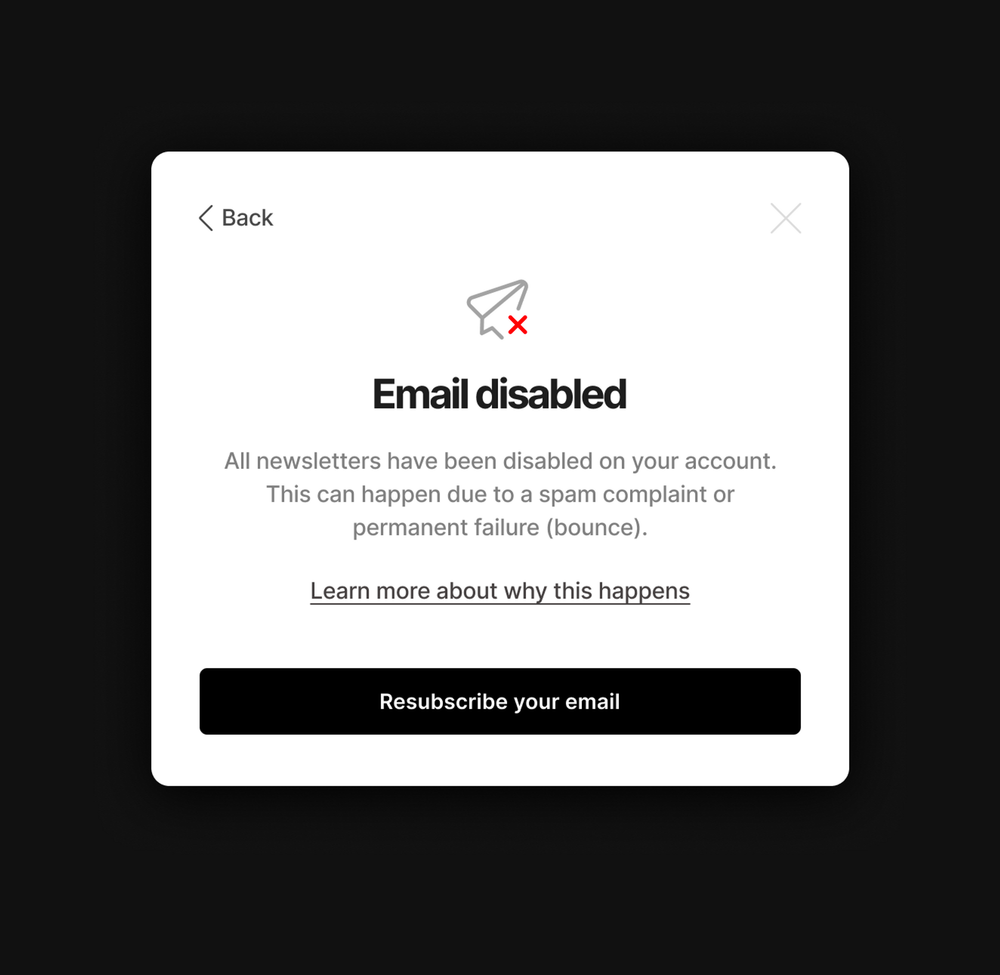 Additionally, you can re-enable email for a member yourself by impersonating their member account in Ghost Admin, and then clicking the button to resubscribe from within their account settings.