🙇‍♀️ The truth about building an online business
---
It's messy. The path is winding and on your way toward your goal, you might hit a few dead ends and need to turn around. But the path, the opportunity, and the success are there for those who persist. This week, here are a few resources to keep you headed in the right direction.
💬 In this issue:
Tangle's success. Learn how one newsletter is winning big by going against the grain.
Defining intent. Why what your customers say they want isn't always accurate.
Paying customers. How to find subscribers who not only love your work but are willing to financially support it.
---
🎊 A year ago, I went all in.
It has been an exhilarating year since I quit my full-time job.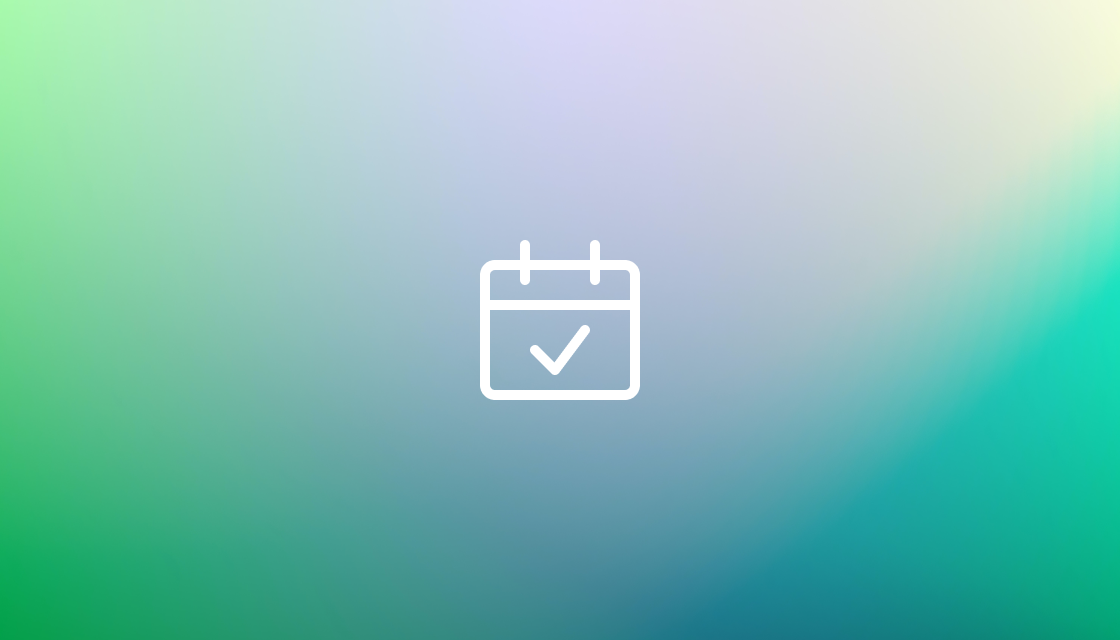 A great success story can be the fuel we need to keep going after what we want, and this one from Isaac Saul is excellent.
A few years ago, Isaac had the idea to start a "non-partisan politics newsletter." The concept was radical because every profitable news organization made money by "rallying their base" or leaning into one-sided viewpoints.
But Isaac got to work anyways, carving out every spare hour they could to see if their content would gain traction.
When I started Tangle, it really was just me: I woke up at 5 a.m. every morning, scoured the news, prepared a newsletter, then ran off to my day job and finished it up before lunch — then started all over again when I got home from work.
Fast-forward to 2022, and Tangle is one of the fastest-growing and most-trusted political newsletters.  Here are just a few figures that highlight what they've been able to accomplish in a short amount of time.
Attracted 35,000+ free email subscribers and 5,500+ paid ones.
Maintains a 60%+ open rate.
Grew from a solo operation into a team of 7.
On track to earn over $300,000 in revenue this year.
The only way to know if your crazy idea is valid is by bringing it to life. Publish that article, send that newsletter, ask that expert for an interview. Start building your dream project today and your future self will thank you.
---
🗞 Latest tips & stories
---
🖥 New study reveals large gaps in what consumers think they do online
It shows that asking people about what they did is not necessarily the most accurate way to finding out what happened.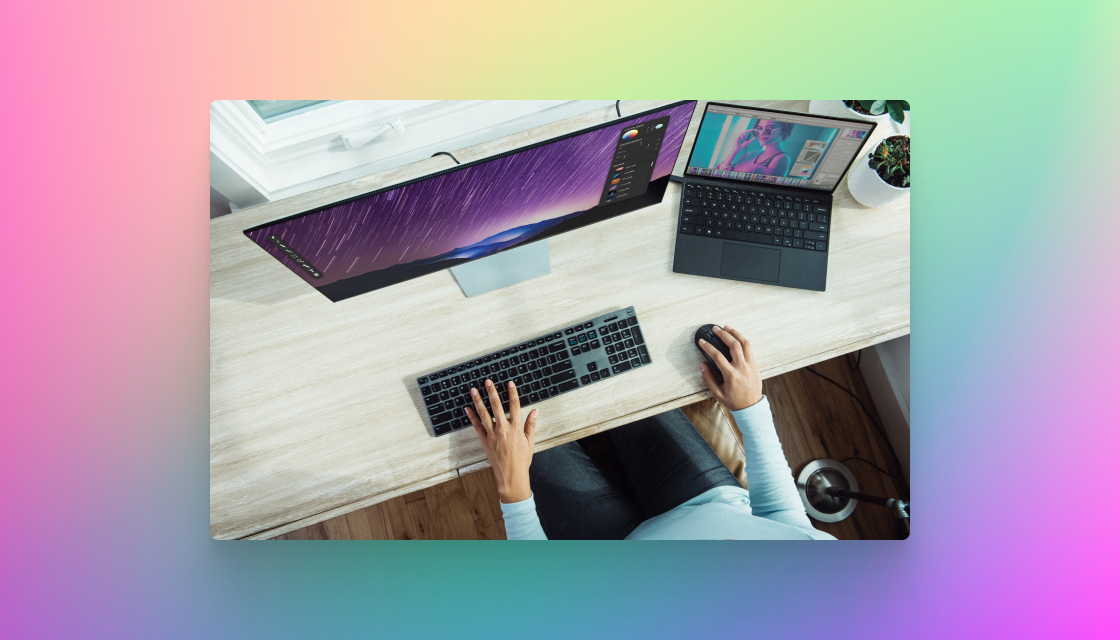 Do you remember the last time you lost 15 minutes by scrolling the internet? Or fell down a research tangent that you don't even remember how it began?
It's a familiar phenomenon, and a recent study revealed just how common: nearly half of the people surveyed misjudged the actions they took and the time they spent online.
So, what does this have to do with creators?
The study revealed a conflict that every business must face: expressed intent (what people say they want) versus revealed intent (what they actually want). For example, people say they want to eat healthier, but the fast-food industry is expected to double in size over the next 7 years. 🤔
Talking to your audience is a vital step, but as you grow — pay more attention to what they actually do: what subjects get the most interaction, what tactics lead to the highest conversions, and where are your most dedicated subscribers coming from?
---
😬 The biggest mistakes paid newsletters make
Writers often make bad assumptions about what kind of content people will pay for.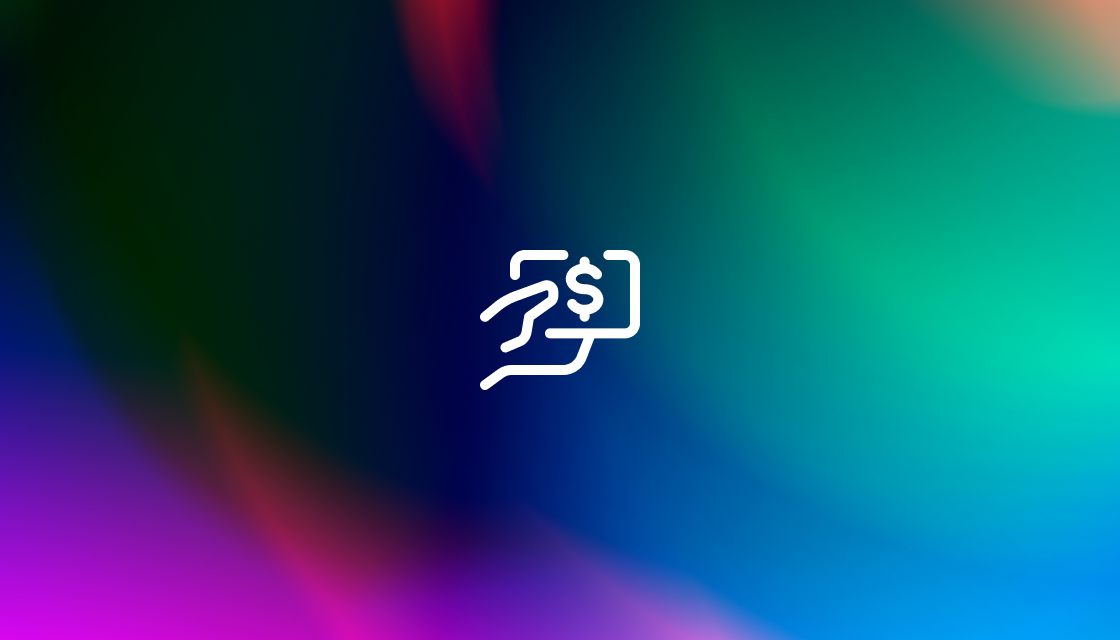 Newsletter writer Simon Owen has some advice for fellow writers who are struggling to attract (and keep) paid subscribers.
Switch up your messaging. Owen urges publishers not to treat their audiences as one "monolithic bloc." Figure out who they are and communicate in a way that aligns with the reasons people pay for content.
Differentiate your product. Offering more of the same (e.g., 3 newsletter editions per week instead of 1) rarely convinces people to pay. Most readers are already overwhelmed by the amount of content available to them. So instead of doing more, offer different.
Reduce churn when possible. Keeping existing customers happy is often cheaper and easier than attracting new ones. Look for those easy wins, like fixing billing issues and automating communication.
Creative success is the product of a lot of little things coming together just right. But perfection is not the goal — progress is.
---
👀 Curators pick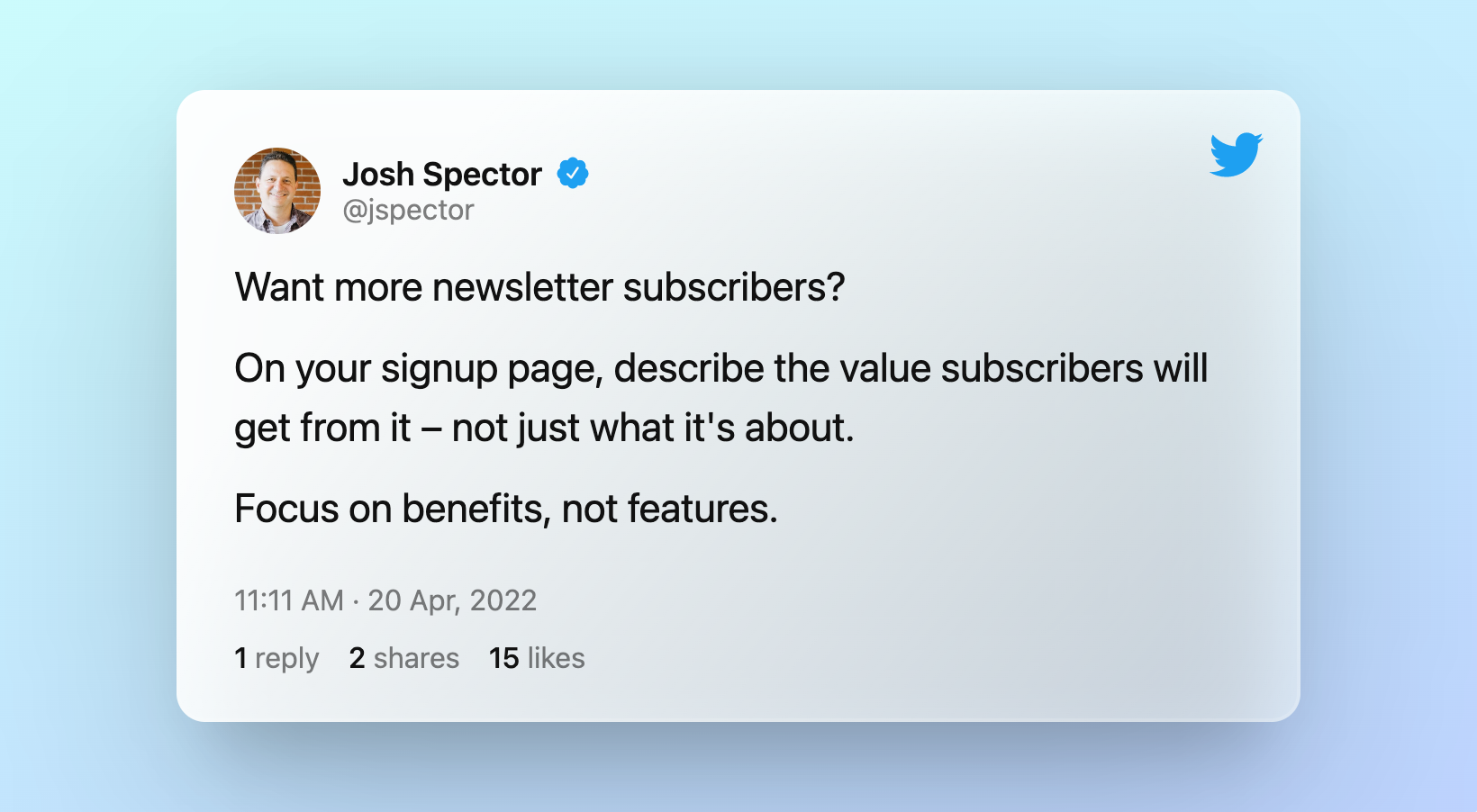 ---
❤️ Enjoy this newsletter?
Forward to a friend and let them know where they can subscribe (hint: it's here).
Anything else? Hit reply to send us feedback or say hello.
Join an invite-only community! Connect with like-minded people who create content professionally — apply here.
---