A four-week program that helps independent publishers build their networks, share ideas, and catalyze growth
Find people like you
Being an independent publisher doesn't have to be lonely. Join a diverse community of creators of all kinds - writers, journalists, newsletter writers, video creators, podcasters, and more.
Our Creator Program is curated with purpose, so you can build real relationships with a small, meaningful group of peers who are facing the same challenges as you!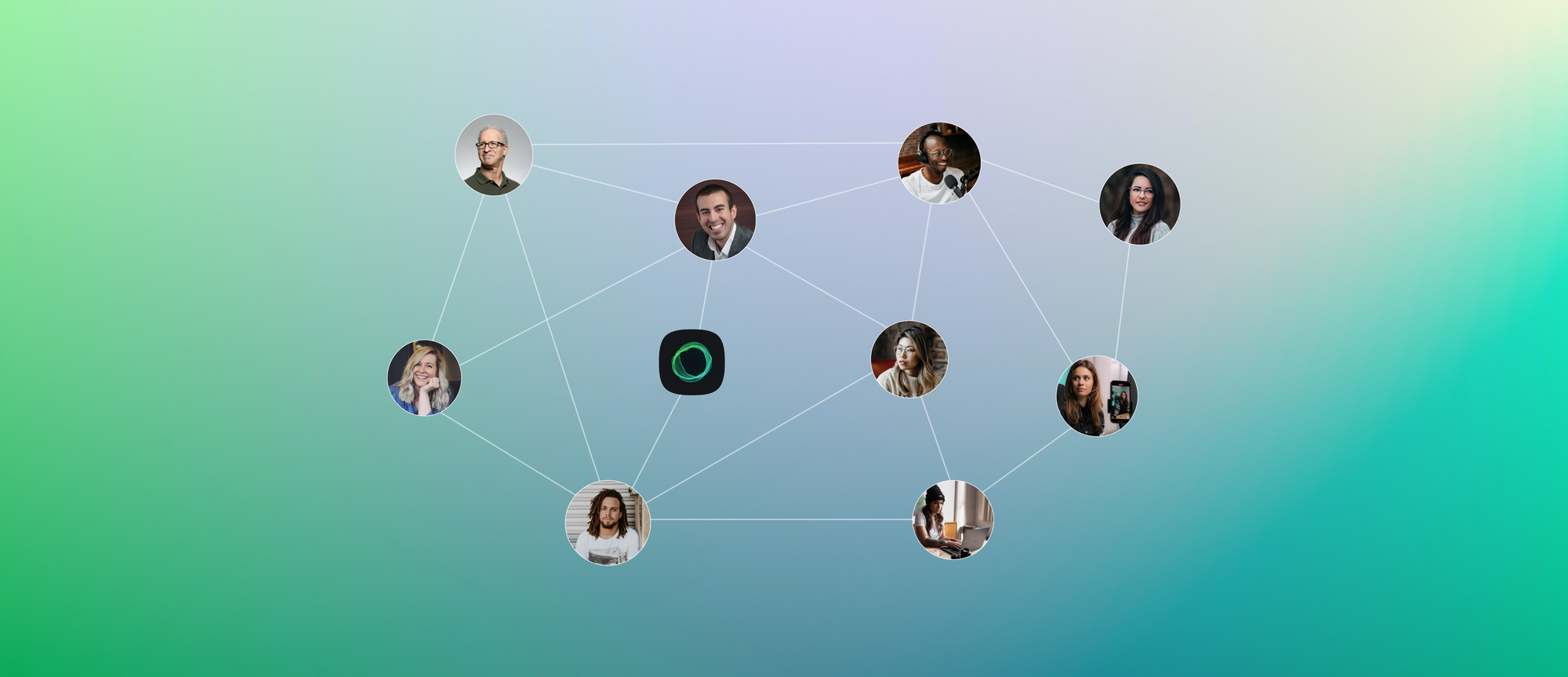 Get a jumpstart on your goals
We know that building an independent creator business is a long journey, and Ghost believes in supporting independent publishers.
Each program cohort is built with you in mind. You'll get four weeks of valuable content designed to help you work on your content and revenue goals.
Best of all, you'll be part of a small group where you can share strategies and ideas with one another and build collaborative partnerships that last beyond the end of the program.
How it works
Step 1: Every other month, we select a small group of applicants to join the Creator Program.
Step 2: Successful applicants are connected to a cohort of their peers and Ghost representatives, to share ideas, support each other, and get guidance about building a successful publication.
Step 3: Cohort members get access to a month-long program that includes access to a community Discord server, with weekly content designed to help you set your business up for success.
The goal is that each new member leaves the program with an established group of peers and an understanding of how to get the most out of Ghost — all while having made progress in building strategies that support your independent business  🙌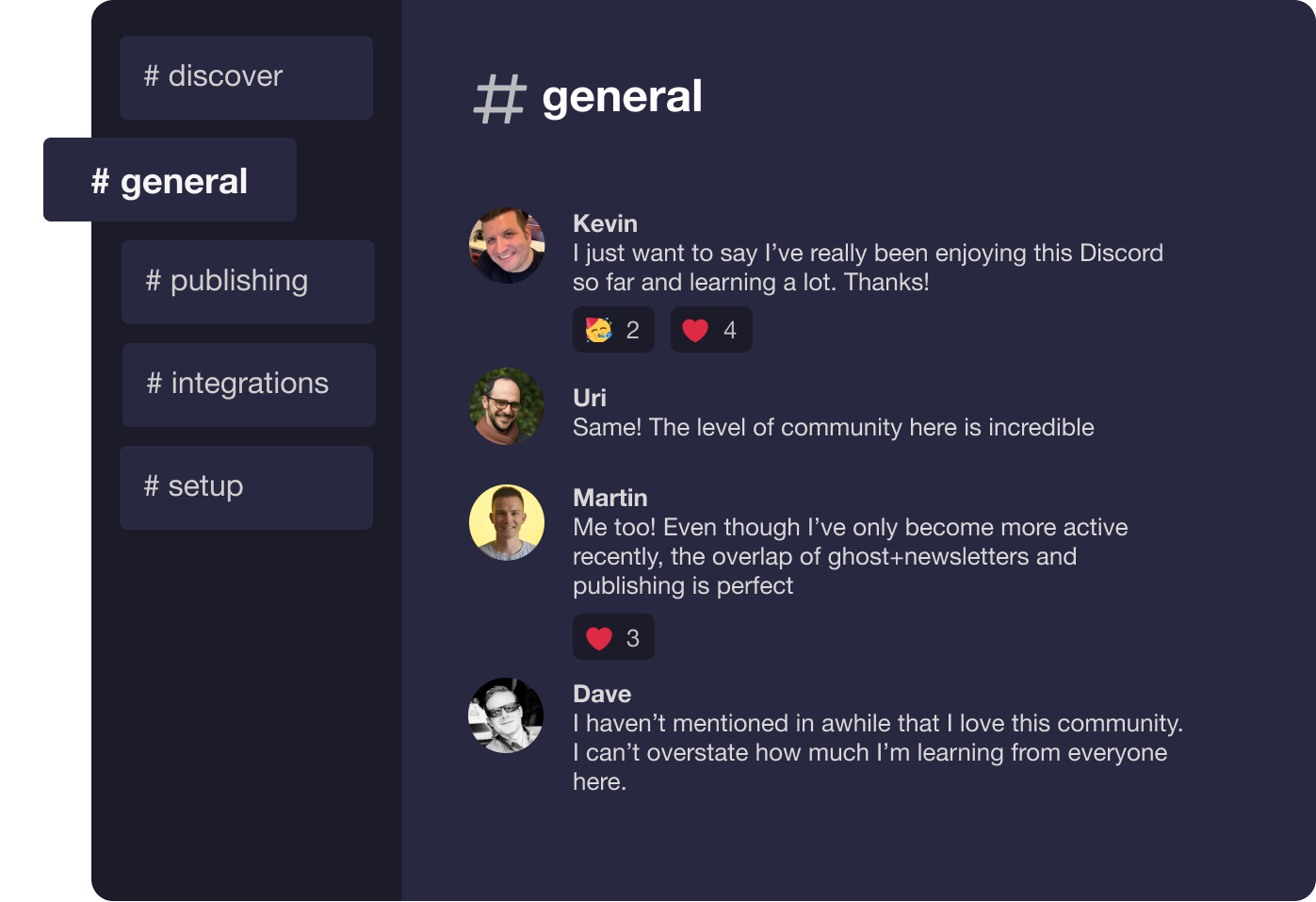 Grow with us
Submit your community application and get on the waitlist
Apply now

FAQ
Am I a good fit for the creator program?
A good candidate is someone who has taken the steps to create a Ghost publication, is publishing frequently, has a small audience and specific goals for growth.
Publishers who have specific things that they'd like to share with their peers are the best fit for the community program.
What do I need to apply?
You'll need to share your published work, your audience size, and explain what you want to get out of the community on the application form. Take your time filling this out, as this will increase your chances of being selected.
What happens when I get an invite?
You'll get an email to invite to join the community which is hosted on Discord. As a member of the creator program, you'll get instant access to a space where you can chat with your peers and experienced community members who are there to guide you along the way.
I applied but I didn't get an invite, what now?
To make the community program useful for its participants, a small number of applicants are added to each cohort.

If you don't get an invitation after a few months, you can always apply again. Remember to fill out all fields with as much detail as possible.
Looking for a community you can access right away?
The Ghost forum has categories for finding your way around, getting help with themes, discussing marketing strategies, making feature suggestions, and much more →
join here
.
---