🏁 The first requirement to win as a creator
---
Is that you have to be willing to play. Yes, the game of putting yourself, your ideas, and your content out into the world can be intimidating. But, you wouldn't be reading this if you weren't ready.
💬 In this week's issue:
Ownership. See the monetization path that offers an almost unlimited upside.
Creator trends. Success leaves clues, and these patterns will help you ensure you're on the right track.
Crossover. Learn how to apply the advice founders use to grow their companies.  
---
🔋 The power of products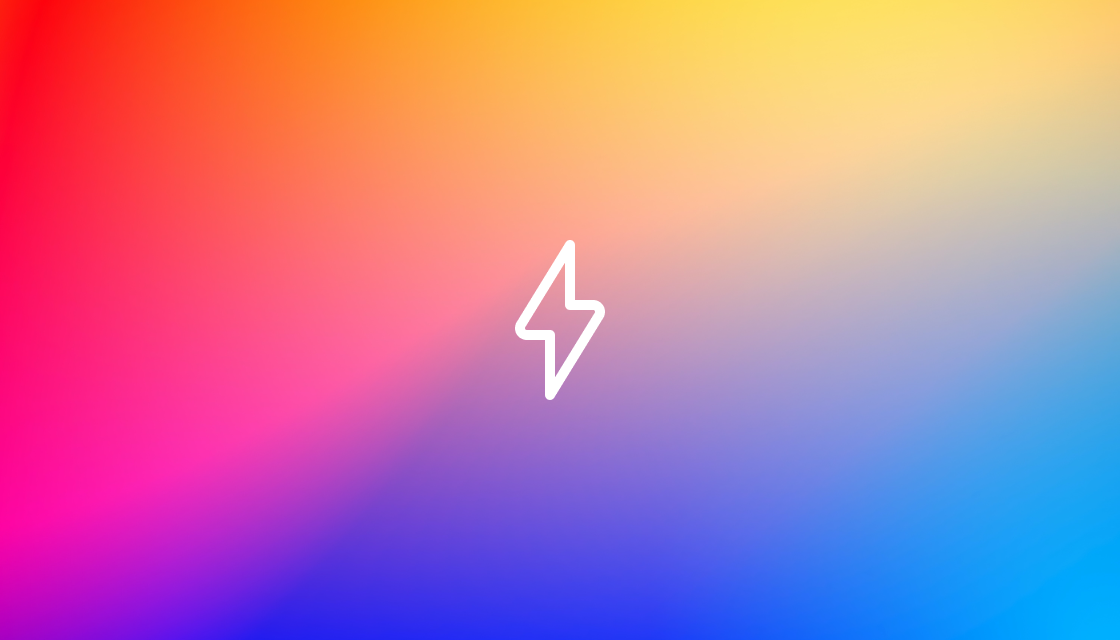 YouTuber and Ghost user Ali Abdaal recently shared their revenue breakdown for 2022. What began as a video journal capturing their medical school journey is now on track to earn over $6 million this year.  
Here's where the money is coming from:
Approximately 20% comes from sponsorships (aka brand deals) and ad revenue (Google's AdSense)
Another 20% is affiliate revenue from various recommendations Ali makes in their videos.
The bulk of earnings (60%) comes from their flagship YouTube training course.
So, what's the takeaway? Own your income sources. The more direct relationship you have with your customers, and the more ownership you have over how they support you, the higher the financial upside will be.
---
🗞 Latest tips & stories
---
📓 Creator economy reports continued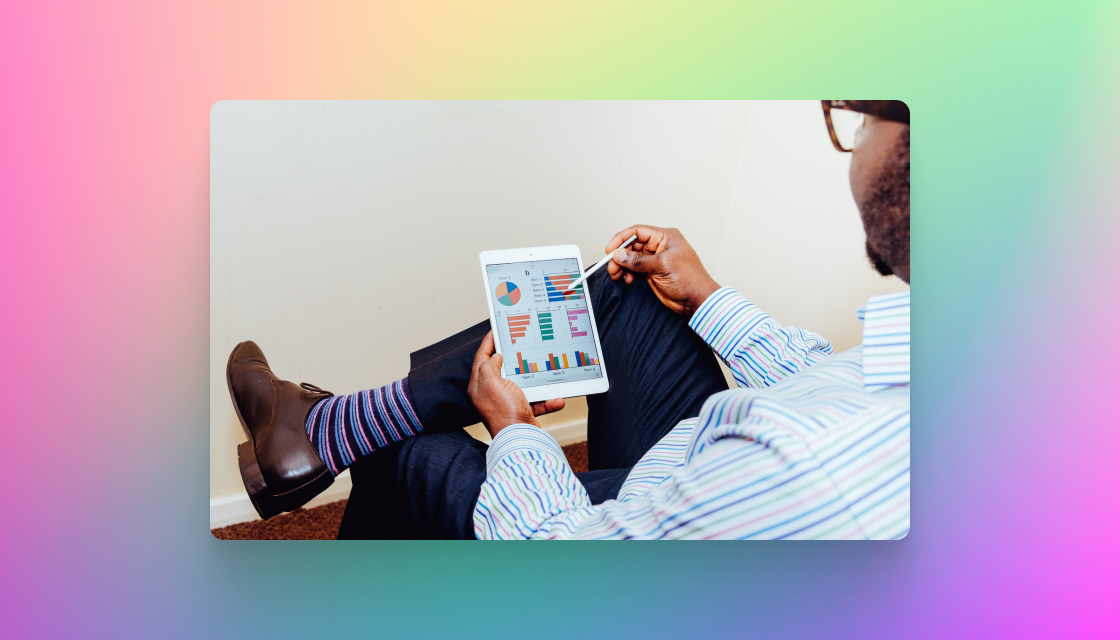 Many companies are publishing "creator economy reports" these days. It's worth noting that each one is different because they rely on data gathered from their own unique customer bases.
This one was recently shared online and highlights a few trends not captured elsewhere.
First, building a substantial following and business online takes a significant amount of time. Prepare to invest about 2+ years to make your project work, and a few more years to maximize its revenue potential.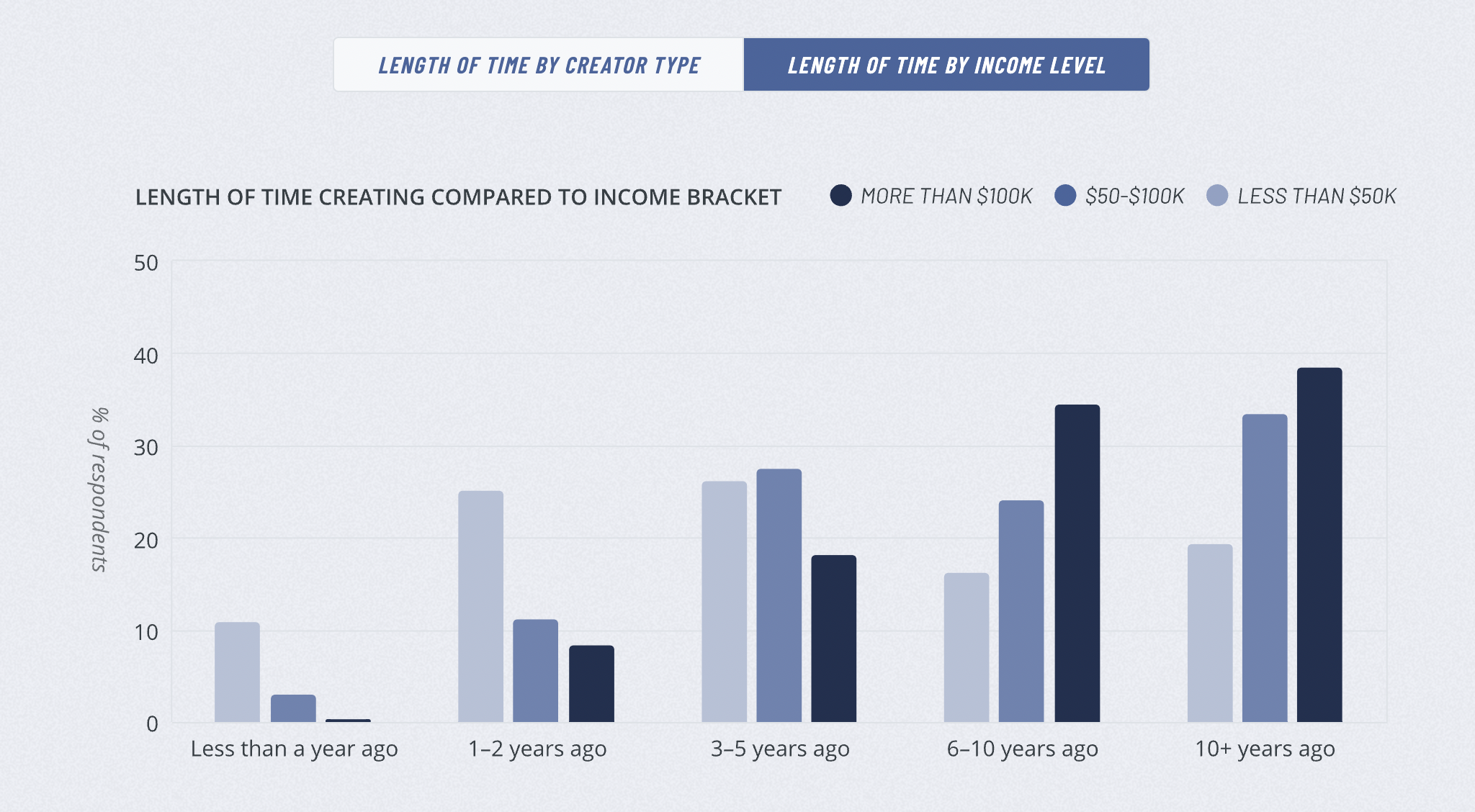 Second, hiring help is a key part of making the transition from hobbyist to part-time creator to full-time business owner. Here's our tips on hiring.

Finally, there is no age limit to success! While the creator economy can sometimes appear to favor younger makers, statistics show that opportunity is abundant across the board.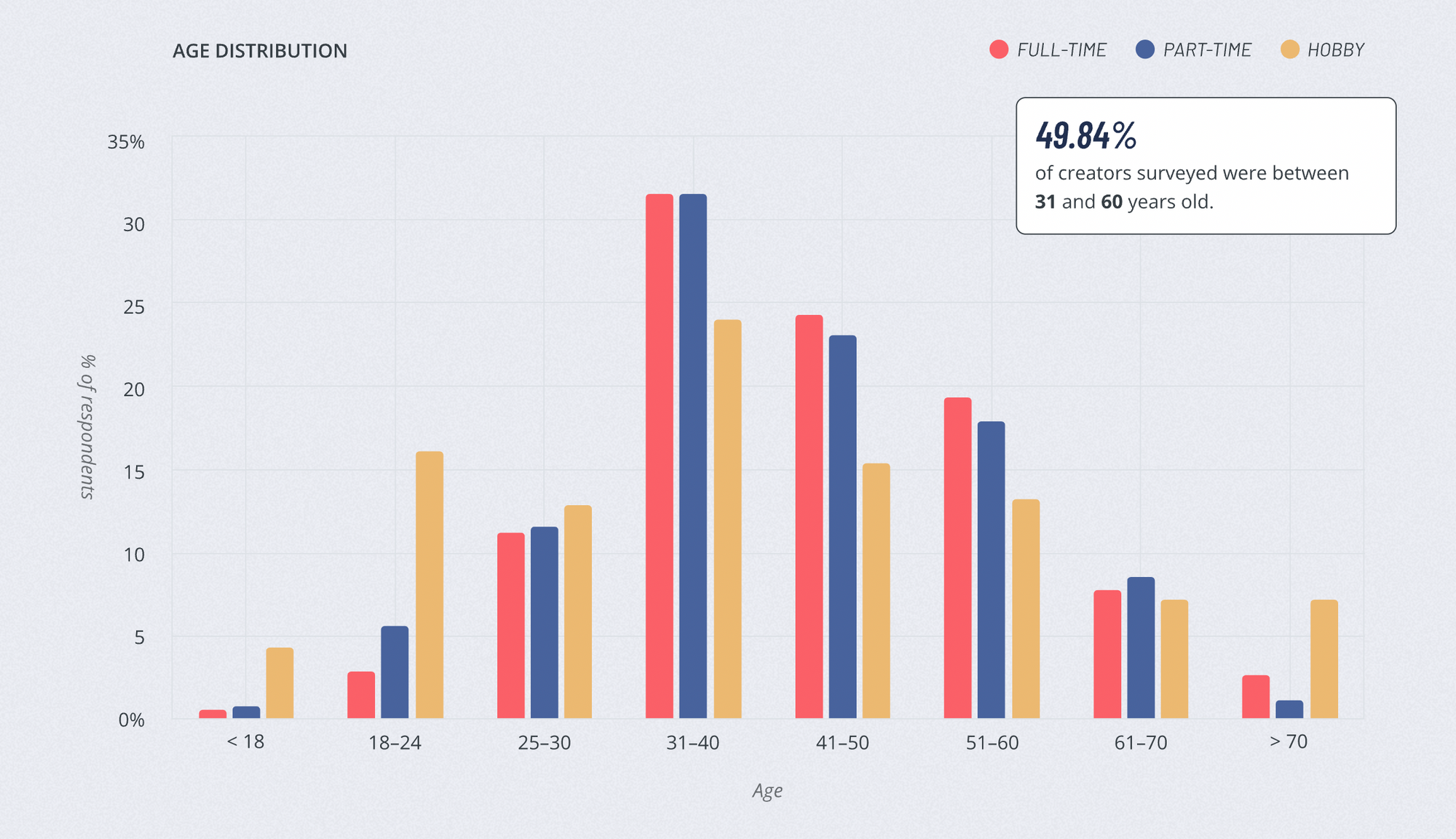 ---
👍 IndieHacker's tips for new founders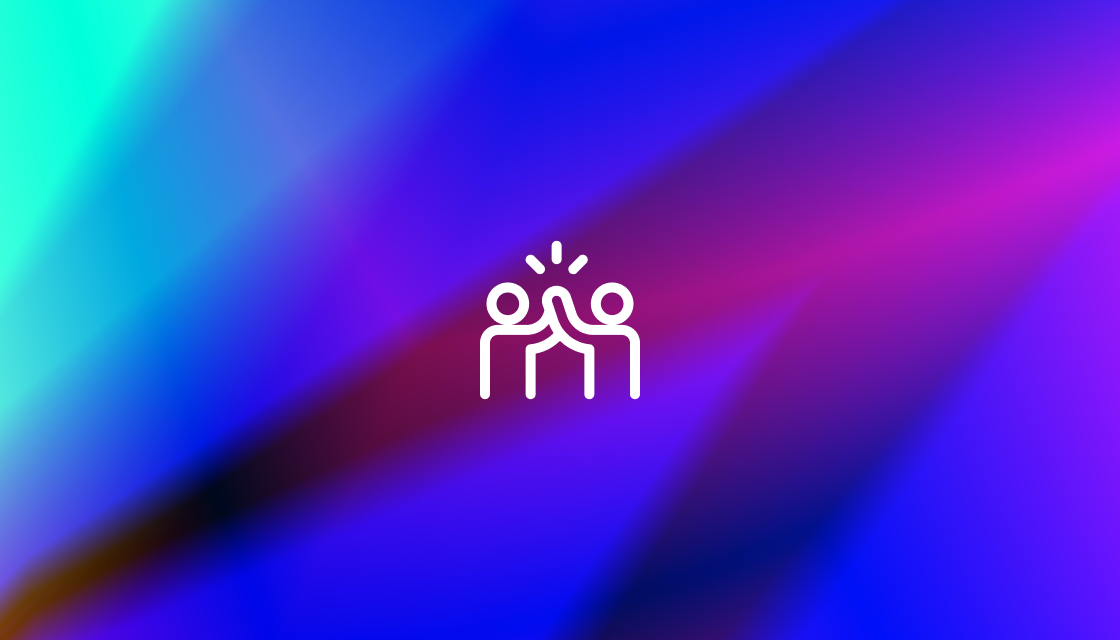 Company builders and independent creators have more in common than you think. Although their end goals may look different, the path to getting there actually has a considerable amount of overlap.  
These founder tips may be exactly what you need to give your project a momentum boost.
Talk to your customers often. What does your audience really want to read, watch, or listen to? Don't let assumptions take you down the wrong path.
Keep creation cycles short. If feedback is the lifeblood of an early project, then getting your ideas out into the real world is essential. Hit publish before you're ready — it's the only way to get better.
Spend less to do more. In the beginning, there's the temptation to pause production while you upgrade your theme, build custom elements, and work out the kinks of a complicated funnel. Save yourself the trouble (and the money) and keep things simple. Once people love what you make, and are willing to pay for it, is when it's worth investing more into it.
---
👀 Curators pick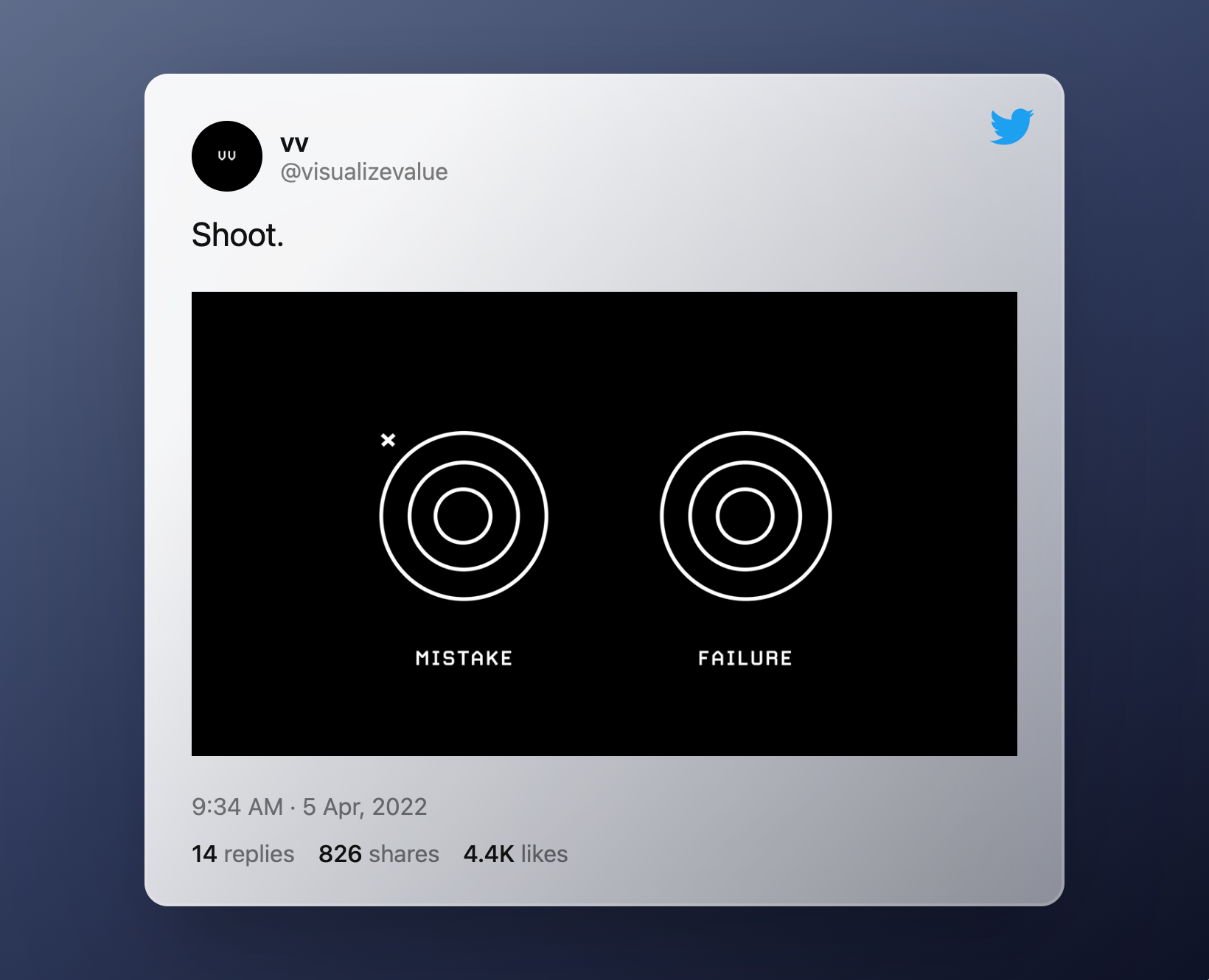 ---
❤️ Enjoy this newsletter?
Forward to a friend and let them know where they can subscribe (hint: it's here).
Anything else? Hit reply to send us feedback or say hello.
Join an invite-only community! Connect with like-minded people who create content professionally — apply here.
---