ConvertKit vs Ghost
Ghost is a powerful, independent alternative to ConvertKit with zero transaction fees.
Hello! Thinking about moving over to Ghost? Or trying to decide which platform to use for the first time?
You're probably wondering what the differences are between Ghost and ConvertKit to power a paid newsletter, so we thought we'd put together an overview.
ConvertKit
Pricing and transaction fees
From $9/mo

---

Ghost takes 0% fees
Use your own payment gateway
3.5% of your revenue + $29+/mo

---

For every $50k revenue
ConvertKit takes $1,750 per year
Supported currencies
USD, GBP, AUD, EUR, CAD, INR
Accept payments in USD
Website
✅ Yes
❌ No, landing pages only
Custom design
✅ Yes, launch your own brand
❌ No, your site is ConvertKit branded
Open source
✅ Yes, you control the rules
❌ No, ConvertKit control everything
✅ Yes, you own your data
❌ No, you're locked in
Have full control of your business with Ghost
ConvertKit is an email marketing tool that allows you to create paid newsletters using ConvertKit Commerce to take payments. You'll need to pay a 3.5% fee every time a transaction is made and have no control over your customer data.
Comparatively, Ghost has zero transaction fees and integrates directly with your own billing accounts, so you always retain full ownership and have the flexibility to negotiate processing fees with your payment provider as your business grows.
For people who want the maximum available
Access all content
Weekly newsletter
Members-only comments
For people who want the maximum available
Access all content
Weekly newsletter
Members-only comments
Support indie publishing
Advertising-free!
Your website and newsletter in one place
ConvertKit allows you to create simple landing pages with email subscription forms, deliver email newsletters and optionally add payments on top of this.
Ghost allows you to build an entire publishing platform for your business. Everything you need to build an entire website, publish content, launch memberships and deliver email newsletters is built-in.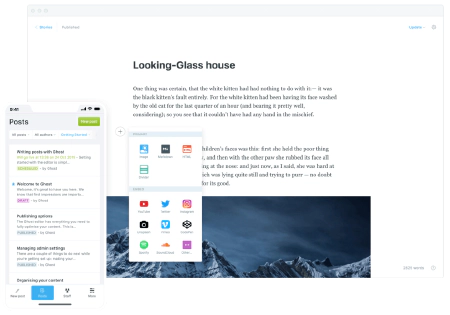 Creating and managing content in Ghost is familiar and clutter free, and it supports dynamic 'Cards' to allow you to drop in images, embeds, galleries, bookmark cards and much more.
Create pages, posts and newsletter issues with ease and deliver new content to the right people in a couple of clicks.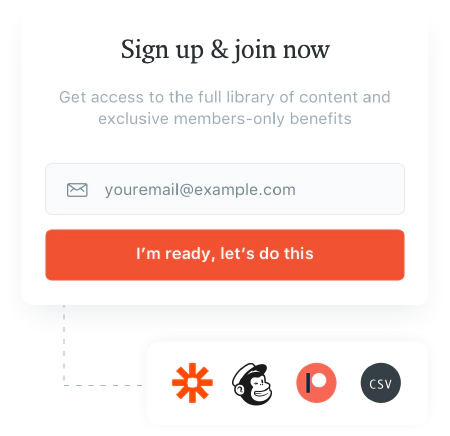 Transform anonymous views into registered members and get real insights into what content your audience are engaging with.
Ghost has member management, native payments and subscriptions, email newsletters and member stats built-in.
"Have been building paid membership newsletters with Ghost for two months now and ridiculously happy with the experience. It's the combination of amazing design with endless customisability if you want to have your own style. The writing interface is just SO nice — it feels like stepping inside a high-end minimalist house, you just want to live up to the beauty of it."

Switched from Substack to Ghost
Completely customisable
Ghost is fully open to being themed and modified to suit your needs and your style. There's a wide range of free and premium themes available to download to get started. Beyond that, you're never locked into a single set of functionality or features for your site. So whether you're starting from scratch or running one of the world's leading online publications, Ghost can be adapted to suit your needs.
Each Ghost site is unique and reflects the personality of its creator. Some examples: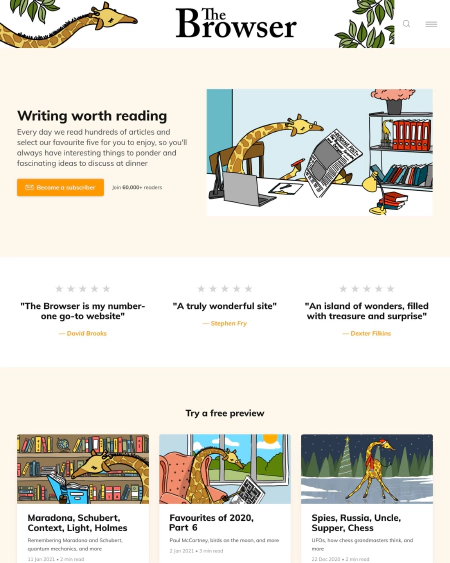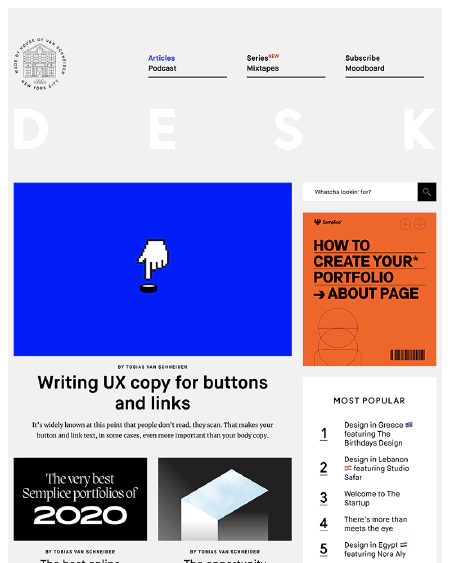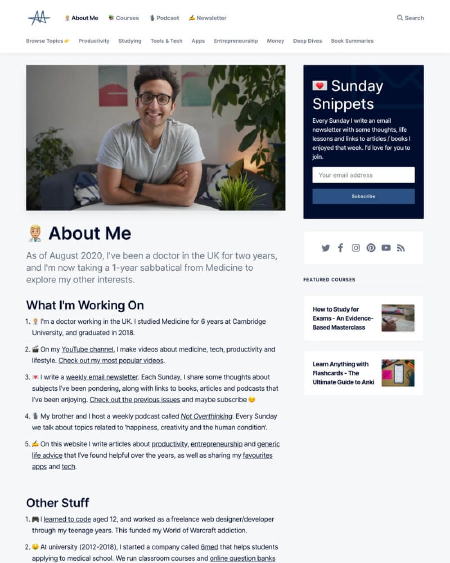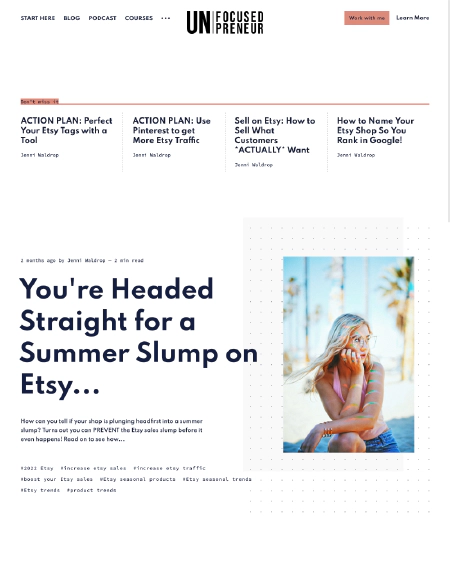 Growing an audience
The most important aspect of any publication is growing a core readership base. Getting traffic to an independent website can be challenging, but the rewards are that you own the content and you're benefitting your own brand and domain.
With ConvertKit, you're limited to landing pages and email newsletters to promote your business. Using Ghost, you can build a fully functional business website, optimise public content to attract new visitors and keep member-only content fully protected behind a login.
Ghost has the best support for search engine optimisation and social sharing features of any blogging platform in the world. You don't need any extra plugins or extensions, and you don't need to write any extra code. It just works.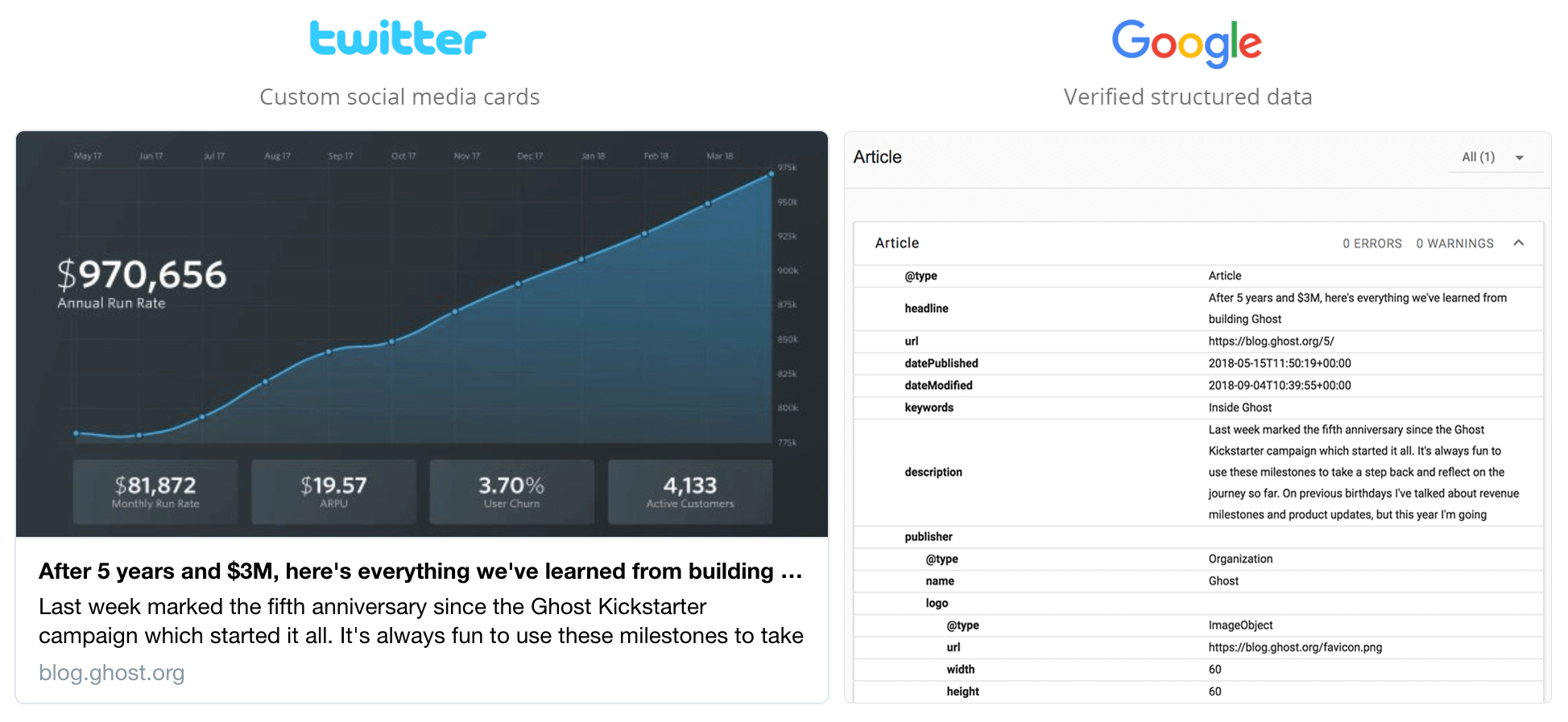 There are built-in XML sitemaps, Google AMP pages, canonical tags, optimised URLs, microformats, Facebook Open Graph tags, support for Twitter cards and clean semantic markup. All of this is done for you automatically, with no plugins needed.
"I launched my membership site in under 3 hours without having to find a plugin or deal with a platform that would have been overkill for what I needed. I was amazed that within hours of launching the site I was already getting members signing up!"
Doing more than the basics
At its core, Ghost is a robust JSON API with a flexible architecture that any developer can use to extend, modify and customise your Ghost site in any number of ways.
All new Ghost sites are installed with a beautiful default theme that you can get started with right away, but it's worth having a look at the marketplace of free and premium themes, and our extensive directory of integrations. There's so much that's possible.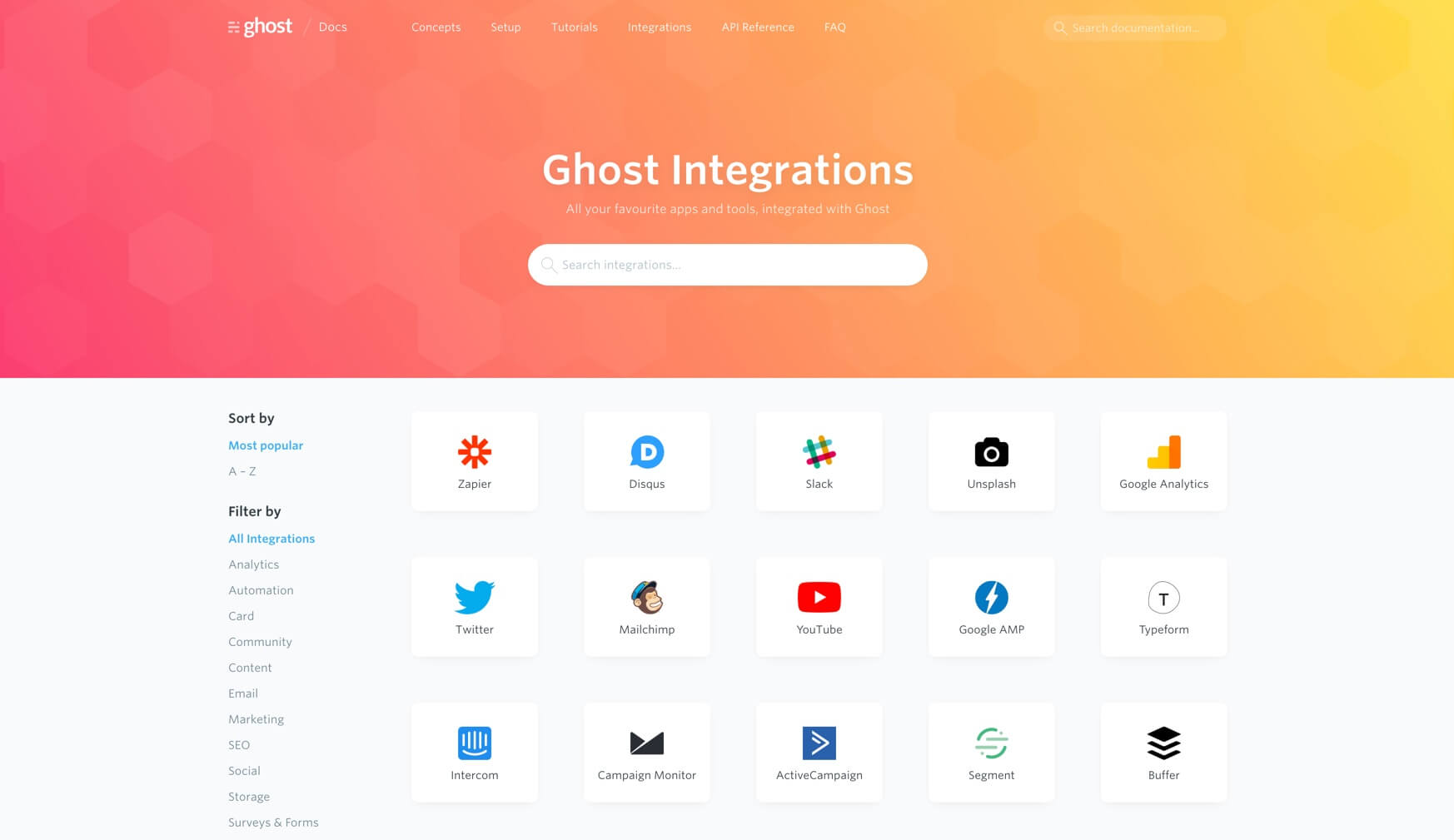 One last thing you should know
Ghost is an independent non-profit organisation. We build publishing tools for modern journalism & publishing because we believe freedom of speech is important. Our software is released under a free open source license, our business model is completely transparent, and our legal structure means that 100% of the money we make is reinvested into making Ghost better.
We're building a socially responsible, sustainable business which empowers people to share important stories and ideas. We're in this for the long haul.
"I've been a blog minimalist from the start, and finding a truly open source platform which reflects that minimalism and focus is incredibly refreshing."

Switched from TypePad to Ghost
You're now armed with knowledge! Hopefully this guide was useful to give you a general overview of ConvertKit compared to Ghost.

We can help you migrate to Ghost from ConvertKit, for free! Save time and let the Ghost team do all the work on your behalf; no coding, no configuration, no worries. This migration is included when you make an annual payment on the Ghost(Pro) Creator, Team, or Business plans. Learn more about the Concierge service.

Still researching? Head back to the alternatives page.
Ready to give it a try?
Start a trial completely free for 14 days
and build your publication