Ghost April Update: $411k Annual Revenue, Introducing the Public Revenue Dashboard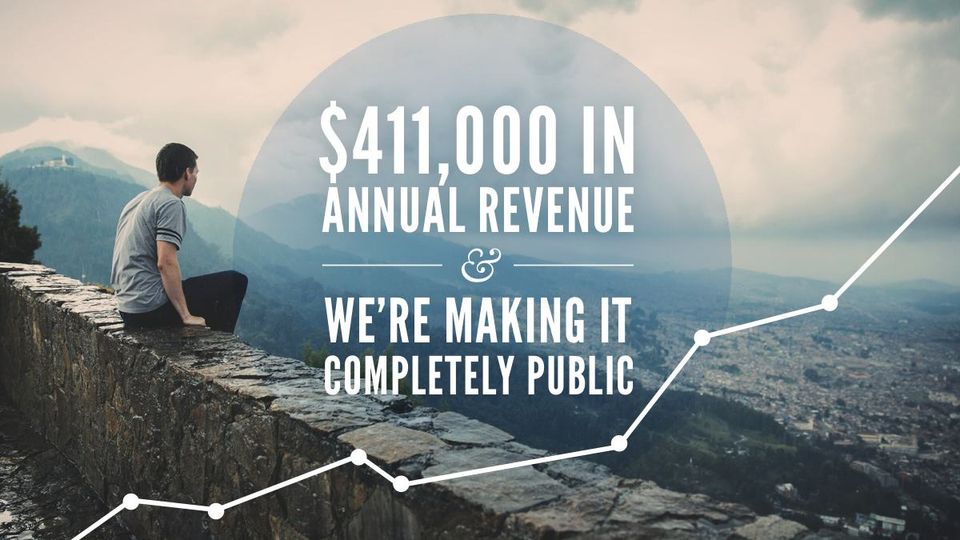 In January we announced a big focus on transparency for 2015, and today I'm very pleased to be able to share a big achievement to that effect.
[Update:] Our latest revenue figures (Aug 2015) are here.
---
First, here are our numbers after the first 3 months of 2015:
Monthly recurring revenue (MRR): $34,252 (+17%)
Annual recurring revenue (ARR): $411,027 (+17%)
Ghost(Pro) subscribers: 3,764 (+2%)
Average revenue per user: $9.10 (+15%)
Churn rate: 7.38% (+52%)
Total downloads: 560,583 (+11%)
Total users: 288,485 (+12%)
Team size: 6 people across 3 continents
We had a slow start to the year, with January and February, in particular, being really killer months for our churn rate as people who backed the Kickstarter campaign came to the end of their 12-months coupons - triggering a high level of cancellations. This has started to recover to more normal levels again in March.
It's nice to see our revenue figures every once in a while when we share an update post like this, but wouldn't it be cool if you could just see them all the time; with live data showing all our transactions, as they happen?
Introducing the Public Revenue Dashboard
As our friends at Buffer did just under a year ago, today we're opening up our real-time, streaming Baremetrics dashboard.
Transparency and integrity are the two most important values to us both in software and in business - as they are in journalism itself. It's a very natural thing for us to want to share this data as openly and objectively as possible.
As of today you — and everyone else — have access to a live-stream of our transactions as and when they take place on Ghost.org as well as a big list of all our most important key metrics, including:
Monthly Recurring Revenue (MRR)
Annual Recurring Revenue (ARR)
Net revenue
Fees
Average revenue per user
Lifetime value
User churn
Revenue churn
Number of customers
Upgrades
Downgrades
Cancellations
Failed charges
[Update, April 2017]: We've now moved to our own simpler Dashboard right on our own about page.
In truth, we wanted to do this much sooner but we weren't able to because of how we'd implemented our billing. Previously: We used Stripe to handle payments, but all recurring-billing and management was done within our own systems. Now: We use the full Stripe Plans API - which is what Baremetrics hooks into.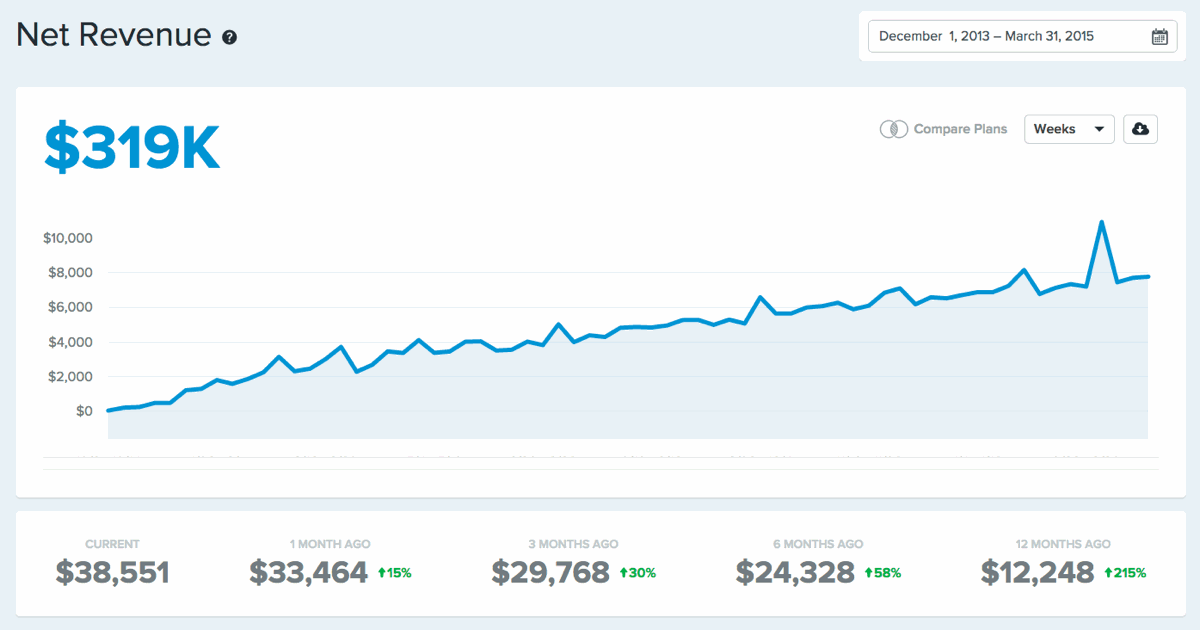 Using the Net Revenue detail view it is possible to scroll through our transaction history all the way back to the launch of Ghost(Pro) in January 2014, as this view includes all Stripe charges (even ones outside of the Plans API).
More on the way
As a non-profit foundation building open source tools for journalism, doing things like this is central to everything we care deeply about.
Opening up our revenue publicly is just the beginning. In the coming months we're going to continue to release valuable data about Ghost as an organisation (as well as a product) to everyone who is interested in hearing about it.
We hope that those of you interested can learn from our successes and failures. More importantly, we hope that this type of post gives you a clear view of Ghost as an organisation and the things we believe in.
A small favour
We'd love your help to share the news of our new progress and our new public dashboard. Getting Ghost in front of more people makes more of a difference than pretty much anything else!
Here's a pre-written status, to make it extra simple:
$411k in ARR and @TryGhost just made all of their revenue metrics completely public: https://ghost.org/changelog/april-2015-update/
or use 1-click links for Ultimate Efficiency TM: Tweet this or Buffer it
We'll be hanging out in the comments if you have any questions or thoughts!
Get notified when we ship new features.