🧲 Mastering the art of magnetism
---
Captivating an audience can be a daunting task. When you're not struggling to manifest your next big idea or worrying about AI taking your job, you're bombarded by a cacophony of voices telling you that you're not good enough. 👹 This week's newsletter is about silencing your inner critic to connect with others and, more importantly, with yourself. Let's go!
💬 In this week's issue:
Lead magnets! How do they work?
Harness the incredible power of community.
Want to connect? Listen up.
Was this email forwarded to you? Subscribe here!
---
The magic of lead magnets
What is a lead magnet, anyway? Is it science? Is it magic? Turns out, it's a bit of both. In the most basic sense, a lead magnet is an exchange of value between a creator and a customer. You provide the magic, and your readers provide you with their data, like offering access to premium content in exchange for an email. Easily said, but is it easily done? Most creatives are great at creating, but crafting a business strategy around lead magnets is entirely different.
How can you make sure your lead magnets are landing? Solopreneur Justin Welsh shares some excellent practices for creating valuable leads to grow your business.
#1 Is your content resonating? - Connecting with someone is hard if you don't understand them. And if you don't understand each other, how can you build trust? Start by discovering the needs of your audience so you can figure out the "why" behind what's important to them.
#2 What's the right type of lead magnet? - Choosing the correct lead magnet based on the content you're creating is crucial for conversion. For example, leads that are easy to consume and create high engagement are best for high conversion rates. Check out the graphic below to asses where your focus should lie.
#3 Do your magnets make sense? - Ensure that the leads you create align with your business goals. Every step your customer takes to become a paid subscriber should be effortless. You're more likely to convert when your audience feels your authenticity.
#4 Do your members have a nice place to land? - You can create the most attractive lead magnets in the world, but it won't matter if your landing page is unexceptional. Use bold headlines and attractive images, but above all else, make it easy! Only collect what's necessary.
Lead magnets are not just about collecting emails. They're about providing genuine value, building trust, and paving the way for creating a customer relationship with your audience. Remember - a lead magnet is often the very first interaction a potential customer has with you and your business. Don't make it feel like you're "stealing" their email address. Make it easy. Make it valuable. Make it for the long term. – Justin Welsh
---
Interesting stories & ideas 📚
---
Turning passives into participants
These days, you can't have a robust business without a strong community greasing the wheels. If you want your content to have a long shelf life, it's not enough for your members to be members; they must advocate for your cause. How do you turn your followers into die-hard fans? Author Noémie Kempf has the scoop.
...far from the top-down relationship that often dictates the relationship between brands and their followers on the networks, the community approach requires you to involve your members in a much more participative, co-creative relationship. The other sine qua non of a successful community? Finding the right balance between the value your brand offers its members, and the business objectives supported by the community strategy. – Noémie Kempf
Social followers vs. community members
Your social media followers are those who passively consume your content. They give you a like, follow, or maybe even a comment. Unfortunately, the relationship usually ends there. (Are you even in their Top 8?) Community members don't just connect with your content; they connect with each other. They chat, exchange ideas, and give you great word of mouth. These are your advocates.
Providing the right tools
Sunlight, water, and maybe some jazz
A recurring theme throughout our newsletter: Your content is everything! To give your community life, you must first provide them with what they want in the form of great content. You can make the most beautiful website in the world with the most advanced tools and integrations, but none of that will matter if your content doesn't resonate. It's your job to figure out what your members need, so they have cool and exciting things to talk about.
Party!
Planning events is a great way to excite your followers and get them on the (online) dance floor. It's also a way for them to interact with you personally and professionally if that's the kind of follower relationship you're looking for. They can share their ideas, give feedback, and see you as more of a person rather than the all-powerful content creator up in the clouds.
---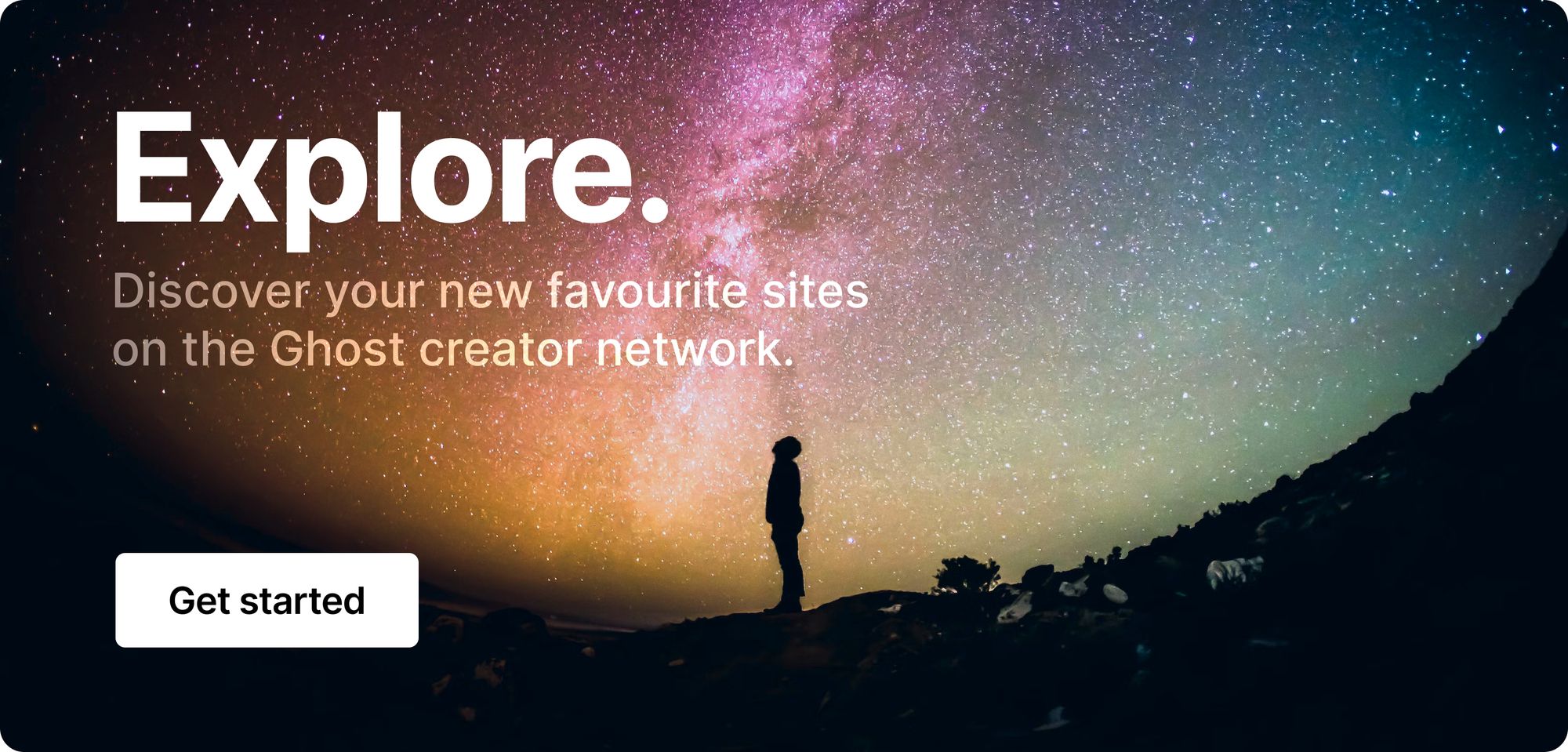 ---
Live by listening
Being a creator can be a lonely and stressful experience. We put so much energy into our work that we block out all noise. Well, guess what? The sounds you're blocking out aren't noise; they're your readers, members, and supporters who want to connect. They love what you're doing, and they totally get you. Why not let some light in and listen to what they have to say?
Grashina Gabelmann over at The Creative Independent chats with writer and poet Giselle Buchanan on connecting through listening.
I really love being around other creative people, and I love the practice of listening to poems. I think they're magical. Poetry is a snapshot of one's soul. Poetry is the language of symbols. Our symbols speak to something deeper within us. You feel connected to each other, just through listening. – Giselle Buchanan
How do you better connect with your audience using the power of listening?
Creativity is communal. To create something that resonates, you must be in touch with the world around you. Your audience is a big part of that world, so don't be shy about reaching out to feel the vibes. What are the trends right now? What's cool? "Am I still cool?" (Of course you are.)
Consistency isn't always key. Having a nice and neat schedule for creative work can be a blessing, but life doesn't always happen that way. It's ok to break away from an isolating routine to recharge with the people. The more you live, the more you can create.
It's OK to sit in silence. We've been speaking about listening to the outside world, but some of us may have trouble hearing our inner voice. Try building your fortress of solitude to practice connecting with yourself. Your own needs are just as important as your audience's.
What have you learned? If you don't give yourself time to analyze what you've heard, you haven't learned a thing. Now that you've gathered the emotional data, it's time to make it more concrete. Writing everything out using a real-life pen and paper is a great place to start. How retro!
Due to the nature of capitalism, we don't often have time to take inventory of what we've learned, what we've noticed, and how we've changed. We don't know how much we've absorbed, how fully we've transformed, or how deeply we've integrated what we've lived, until we can sit down and sift through it. – Giselle Buchanan
It turns out that listening to your audience helps hone in on your own inner voice. Connecting with others is really what connecting with yourself is all about. The symbiotic relationship of "community" goes a long way when it comes to creative work, so if you're ever feeling stuck, get out and breathe a bit. Fresh air leads to fresh ideas. ☀️
---
Curator's pick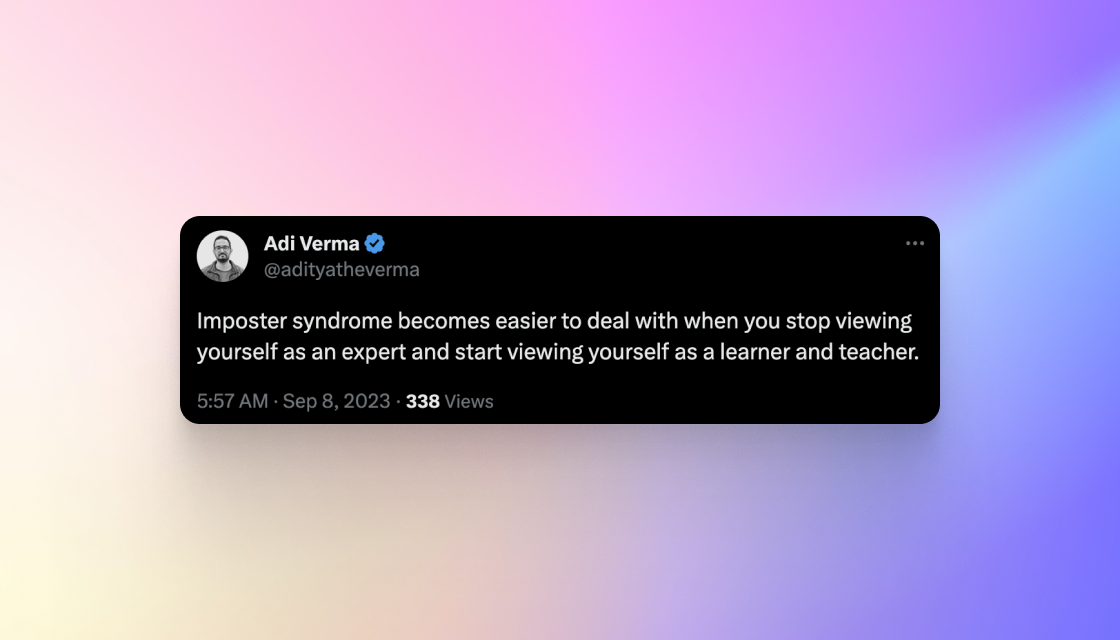 ---
Enjoy this newsletter?
Forward to a friend, sharing is caring.
Anything else? Hit reply to send us feedback or say hello. We don't bite!
Join an invite-only community! Connect with like-minded people who create content professionally — apply here.
---