🌈 Navigating the content spectrum
---
It can be difficult to steer through The Creatorverse™ as both a newbie and a veteran. Once you think you have everything nailed down, a wolf dressed up like a grandma blows porridge all over your house. This week's newsletter is all about dusting yourself off and creating a winning content strategy that you can invest in. Let's go!
💬 In this week's issue:
A strategy guide for content creation
Choosing a blogging niche that makes a profit
20/20 vision is out, polar vision is in
Was this email forwarded to you? Subscribe here!
---
Cooking up your content strategy
Being a content creator can be overwhelming at times, especially if you're just getting started. YouTube, TikTok, podcasts, Instagram - where to even begin? The platform buffet is endless, and you may not be sure what will curb your appetite when it comes to building your content strategy.
Jay Clouse, the founder of Creator Science, gives us a deep dive into where to invest when it comes to content creation.
#1 Earn attention - First and foremost, everything you create, and the actions you take should be based on attention and trust. To accomplish this, you must simply create and distribute great content. If you're not making something delicious, what are you doing?
#2 Choosing your mediums - What is your audience hungry for? Where do your talents lie? Writing, audio, or video? These three mediums are the cornerstones of content creation. You don't have to stick with just one, as they are all connected in some way, but choosing the one that speaks most to you is a great jumping-off point for cooking your content.
#3 Deciding on a format - Short-form, or long-form? Currently, short-form content is the main power of social media and could be the quickest path to success, but requires you to create at a faster pace. While not as sugary sweet, long-form content has a longer shelf life and will continue providing you with vitamins and minerals far into the future.
#4 Your platform preference - If you're not quite sure which format to go for, choosing a platform that already speaks to you may help. There are essentially two types of platforms: Discovery vs Relationship. "Discovery" platforms are usually the social media variety, while "Relationship" platforms are from your kitchen that you operate and control.
#5 Combining your ingredients - The trick to a tasty content strategy is eventually using multiple tools at once. This isn't going to happen overnight, but if you build it, they will come, and they will eat. If you're still not sure what your choices should be, try choosing one discovery platform, one relationship platform, and start with email.
In the end, you want your creation efforts to compound over time AND create a distribution system YOU own. The only way to do that is to invest time in both creating long-form content and developing a Relationship Platform. But there's no shame in leveraging Discovery Platforms to accelerate growth in your Relationship Platforms. In fact, I recommend it. – Jay Clouse
---
Interesting stories & ideas 📚
---
Banking your blogging niche
A struggling and unprofitable blog is usually one without a strong niche. (Take a shot every time we say "niche". 🥃) The blogging world is a competitive one, and if you don't make your purpose loud and clear, you'll get lost in the sauce.
When it comes to focusing on your true calling, the two most critical components are SEO factors and personal factors. How can you harness the one-two punch of these elements to create some cash? SEO strategist Samantha North breaks it down: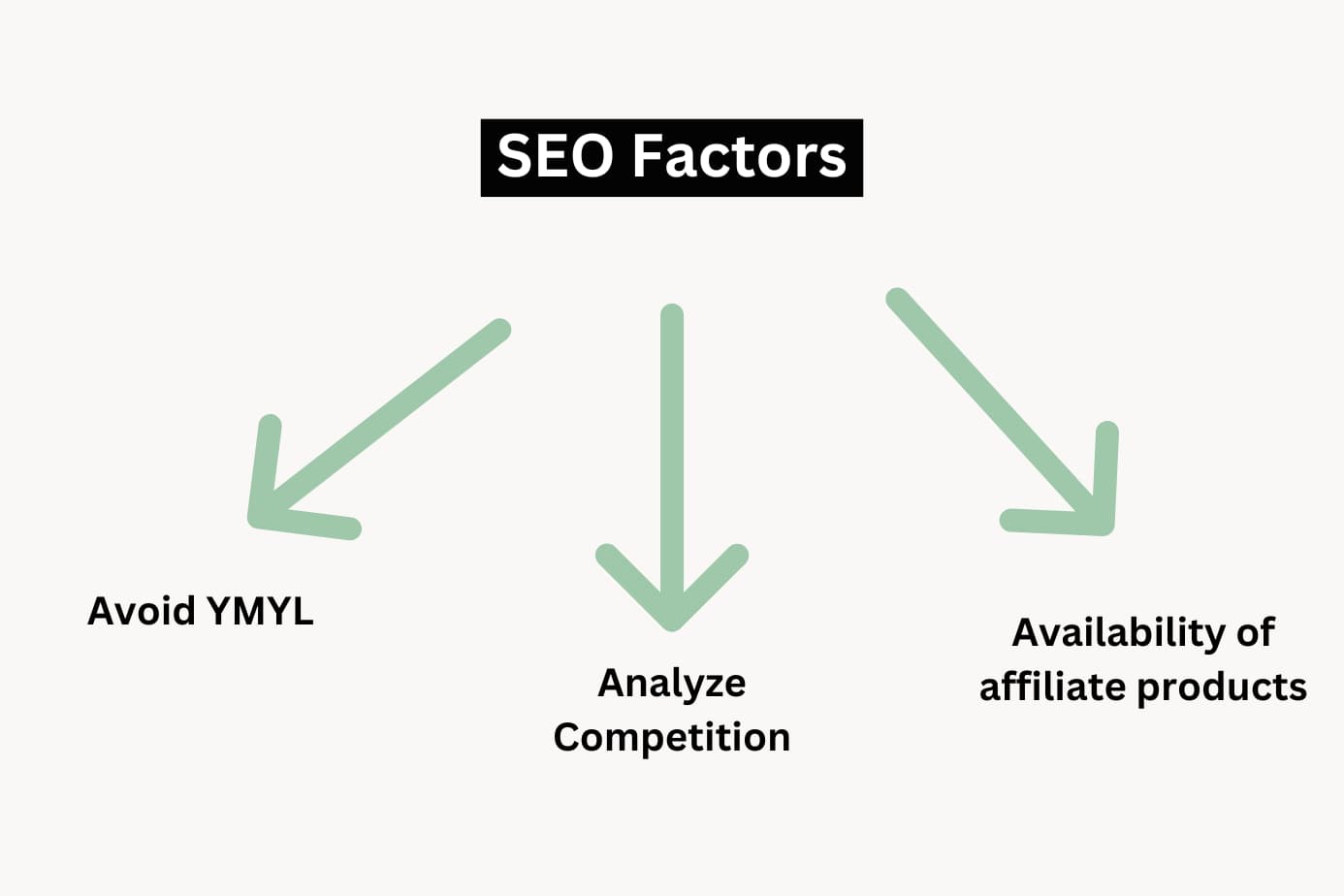 Avoid YMYL - "Your Money, Your Life" pages are always vetted extra closely by Google, which could impact your ranking. If you're just starting, consider a different niche entirely.
Analyze the competition - Is your niche already a popular one? Time to Google and find out! Competition isn't a bad thing, but it could mean a longer road to victory.
Promote affiliate products - Not all of your content needs to be commercial, but promoting the right affiliate products that match your niche is a great way to create some gains.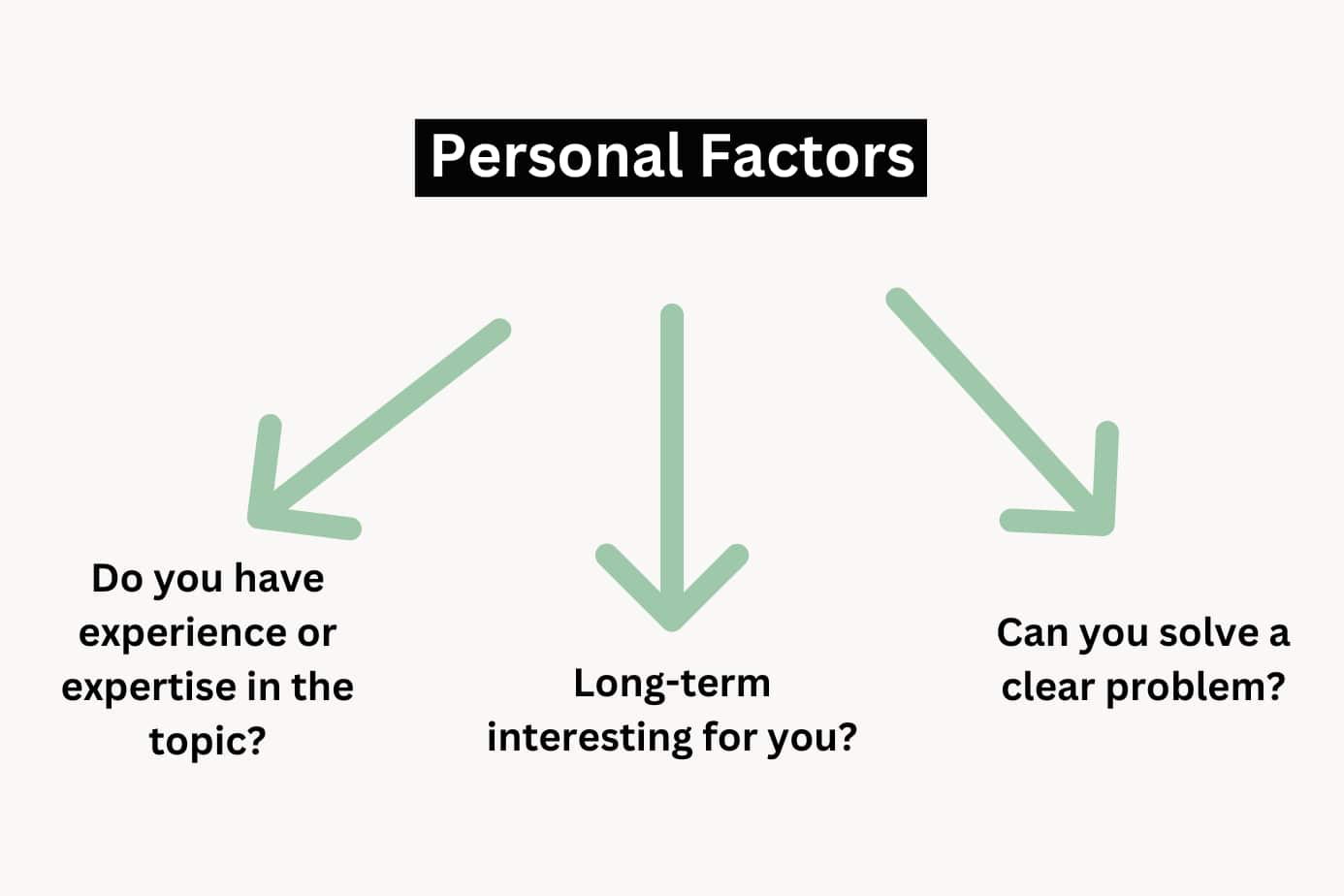 What are your qualifications? - Having an actual hand in the things you're writing about makes all the difference. A personal connection to the topic creates personal connections with your audience.
Are you that interested? - Longevity is key when it comes to creating a profitable platform. Magic rarely happens overnight, so it's time to play the long game. Make sure you love what you're doing or you'll run out of steam.
How are you creating change? - Find the essence of your niche that solves problems and enriches lives (not just your wallet). Anyone can put words on paper. Give your audience experiences they've never had before.
---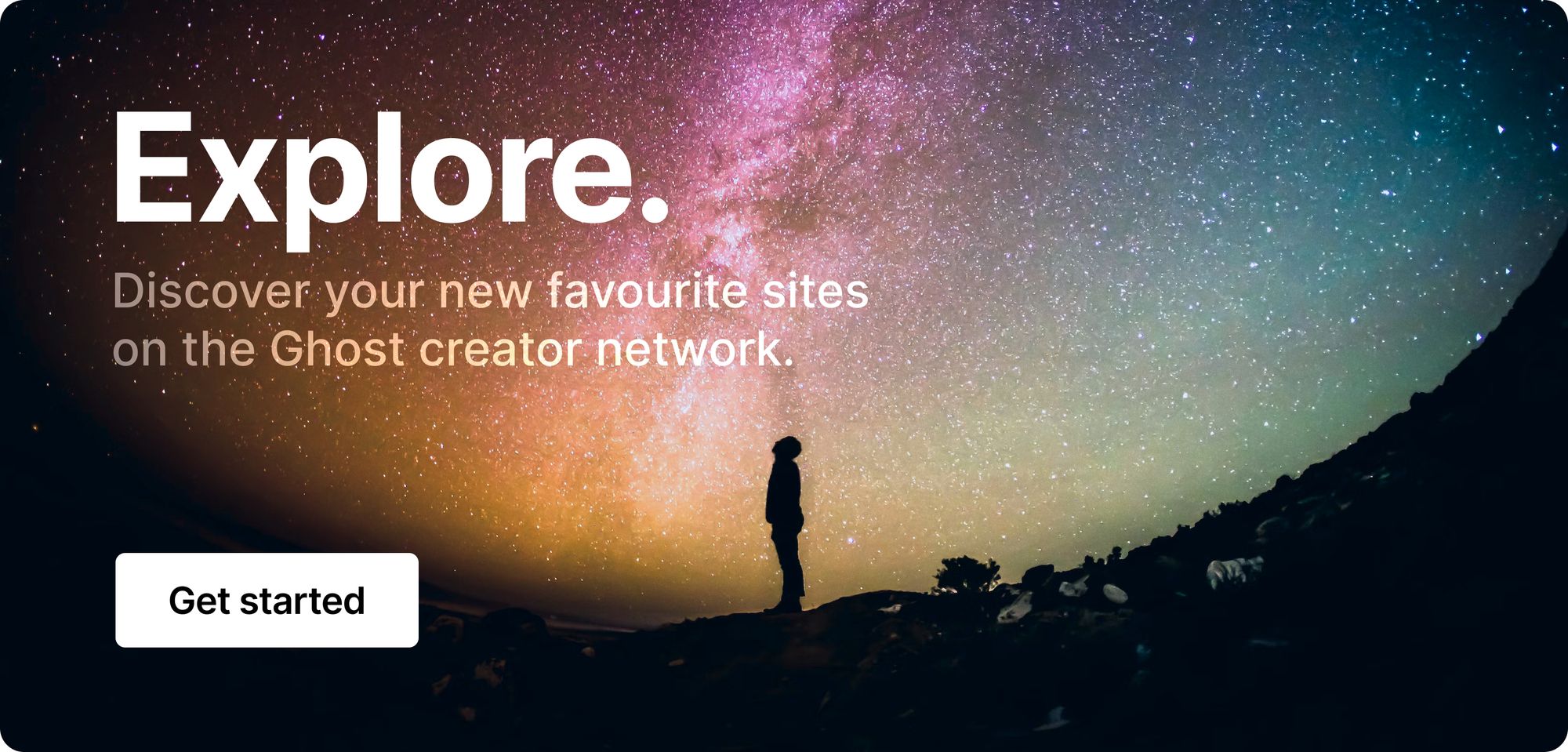 ---
The vision for good decisions
The modern-day world is all about choice, but with endless variety comes the daunting task of making the right (or maybe wrong) decision. What happens if I choose Path A over Path B? What about Paths C through Z? Should I focus on the now, or overanalyze every possible outcome? You can't predict the future, right?
Well, author Jodie Cook thinks that you can by using polar vision, a powerful concept that helps assess any situation from long and short-term perspectives.
Plenty of people don't make decisions with polar vision. They fail to see that cutting corners every day will lead to a future where they don't achieve what they are capable of. They make a grand commitment (a dog, a house, kids, a side project) without considering how it affects their waking hours. – Jodie Cook
Here's how to harness your polar vision:
It's easy to focus on the big, glossy positives when setting goals, but reviewing the smaller actions, and the length of time it will take to get there, makes your accomplishments more tangible.
It makes sense to take things one step at a time, but you should also think about what your future may look like in the next one, five, or even ten years. What actions can you take now that will almost guarantee success tomorrow?
What do you want the final act of your story to look like? Thinking about things only halfway is a safe approach, but it doesn't lay down enough pavement on the road of your dreams. Having a complete map helps prevent dead ends.

If you don't develop your polar vision, you'll constantly be confused and surprised. You'll feel a lack of control. You won't reach your goals, you'll have unexpected outcomes. You'll feel like success is a black box and lose motivation to work. – Jodie Cook
No matter your approach, find what helps you see through your fog. Everyone's vision of their journey is unique, and polar vision is a personal concept that only you have the keys to unlock. It's good to focus on the big picture, but don't forget about all the small things. 🔎
---
Curator's pick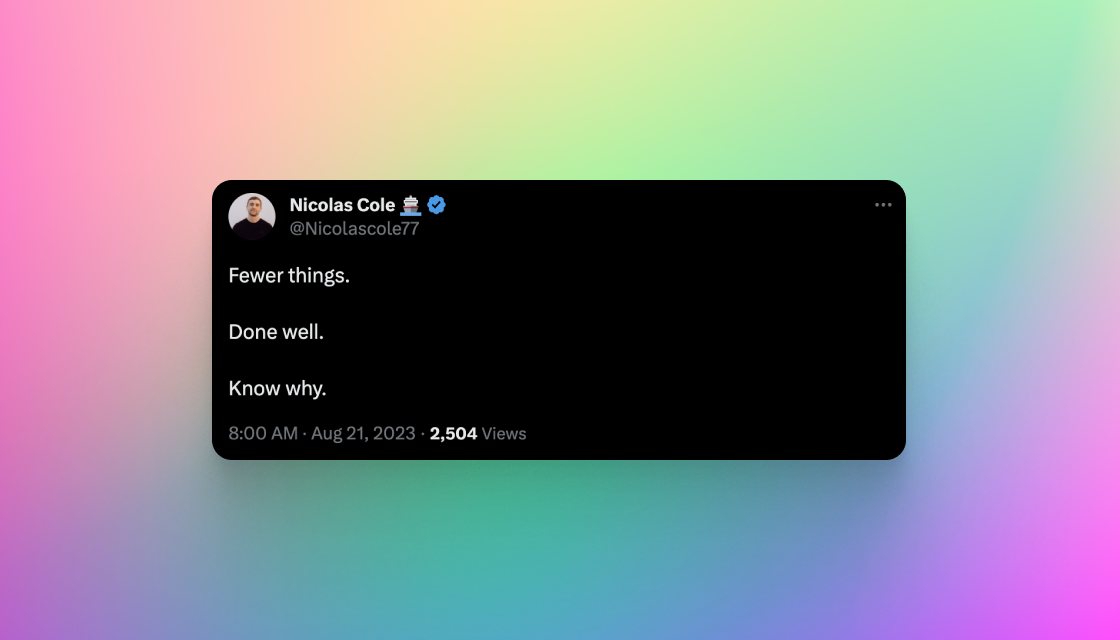 ---
Enjoy this newsletter?
Forward to a friend, sharing is caring.
Anything else? Hit reply to send us feedback or say hello. We don't bite!
Join an invite-only community! Connect with like-minded people who create content professionally — apply here.
---