🔗 The art and science of SEO for independent publishers
---
Happy Sunday, Ghosties! (No? We're still workshopping a fandom name.) Welcome to issue #240 of your weekly roundup of emerging trends and ideas in the creator economy. This week's top stories come from three different corners of the publishing universe. So, aim for the stars, and land on the moon, or whatever the saying is. Enjoy!
💬 In this week's issue:
SEO. Ranking in search engines isn't just for big companies with tons of resources. Find out how you can unleash the power of SEO to grow your business.
Newsletters. Daily, weekly, or bi-weekly. How often should you deliver emails to your audience?
Branding. Nobody cares about your brand. Find out what to do about this uncomfortable truth.
Was this email forwarded to you? Subscribe here!
---
Unlocking the secrets of organic search for independent publishers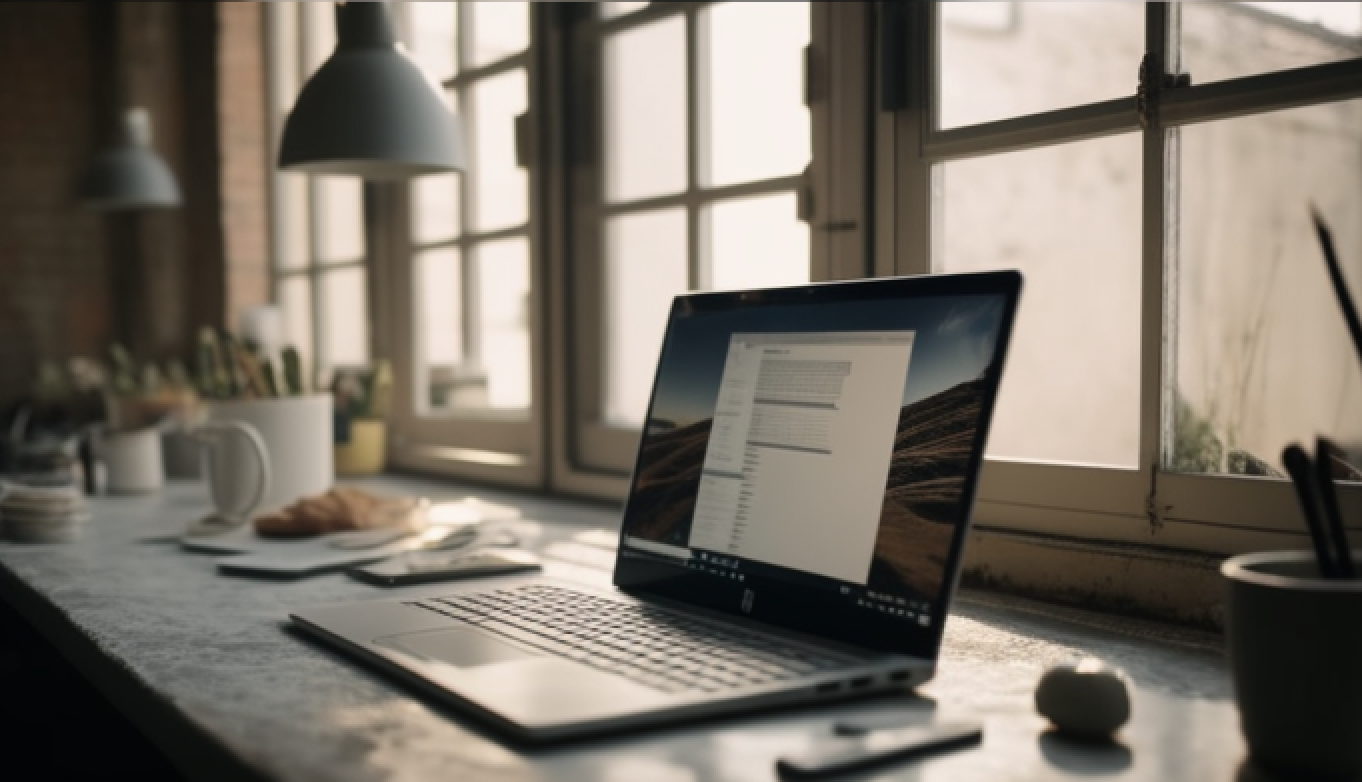 While some marketers have reported decreased performance in the wake of Google's recent algorithm updates, many independent publishers are seeing the exact opposite. Deborah Carver, founder of The Content Technologist reports a 15% uptick in organic visits since December.
The Content Technologist continues to get picked up by the Google algorithm for niche queries. 20% of my total memberships arrive from organic search, which is great, considering all I'm doing is hitting the PUBLISH button and setting some of my content as a free preview. Ghost is set up for SEO performance and does most of the heavy-lifting for me so I can focus on the content. — Deborah Carver
The Content Technologist is a reader-supported publication with paid tiers, but Deborah is using a mixture of public and paywalled content in order to leverage organic search and grow an audience. Writing about trending topics with a unique and informed take, The Content Technologist ranks for terms such as "Will DALL-E 2 replace artists?" and "GA4 average engagement time" — which encourages curious researchers to stop by, check out the content, and subscribe.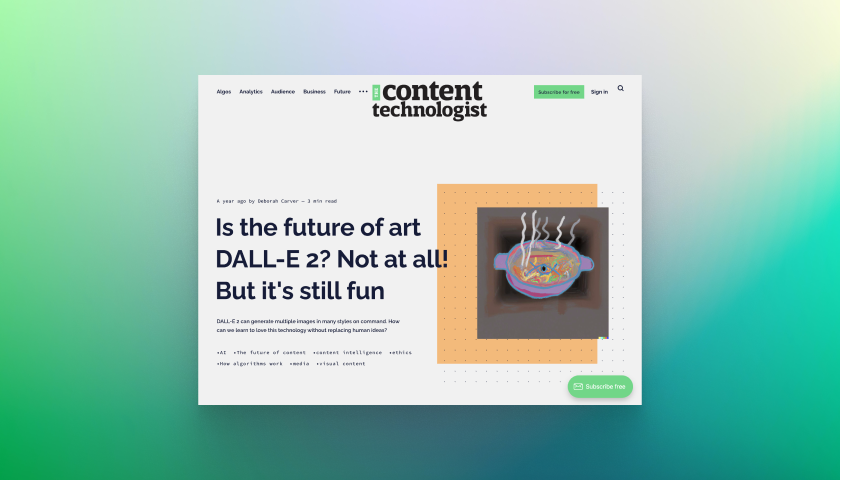 Deborah is a content evaluation specialist who has been working in SEO for over a decade — but argues that you don't need deep SEO expertise to get results as an indie publisher. You just need great content. (And a well-optimized website!)
Google's newest machine learning–based algorithms and an increasing focus on quality results have made it far easier for good content to rank highly in organic search by just writing naturally and creating unique content about topics where you have expertise. Google is now actively demoting what we consider "SEO spam" and promoting relatively tiny publications like my Ghost site. — Deborah Carver
Organic search remains the biggest traffic driver on the internet. It's a great way to attract an audience who is actively looking for content like yours.
Three takeaways to help grow your search presence:
Publish diverse content about a specific topic. Publish regularly and dive deep by creating multiple posts that cover a broad area of your niche topic — this helps build authority.
Consider making some posts publicly available so curious searchers can find you and convert to subscribers through organic search. You can also use public previews to publish part of your post, which helps to both stand out in the search engines and generate enough curiosity for people to subscribe.
Use unique language and create content that stands out. AI-generated or hastily produced work is not favored by the algorithms. Lean on your expertise and add your unique take on topics that people are already searching for.
---
Interesting stories & ideas 📚
---
Finding your newsletter's rhythm: A quick guide on cadence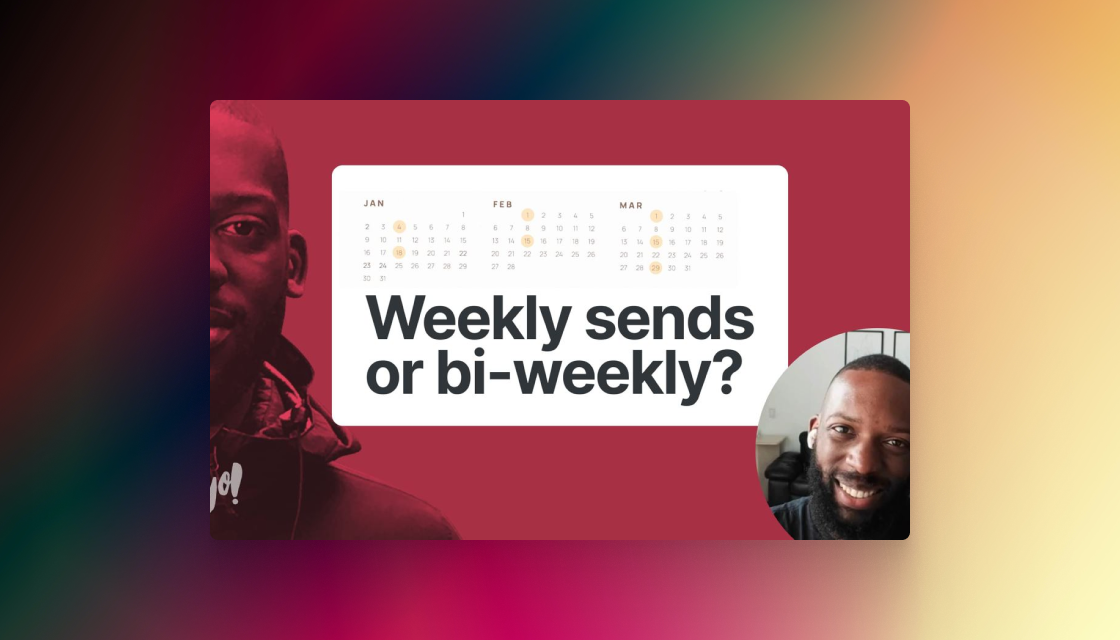 Figuring out how often to deliver your email newsletter can be tricky — it's a delicate balance of creating momentum while managing your workload.
In a recent episode of the Yo! Podcast, Dru Riley, founder and editor of the Trends.vc newsletter (boasting 55k+ subscribers) argues "Go as often as you can, if you're just starting out". This gets the feedback loop spinning as fast as possible. If your content is not deep or lengthy, consider delivering as often as every weekday. For deeper content, start with weekly.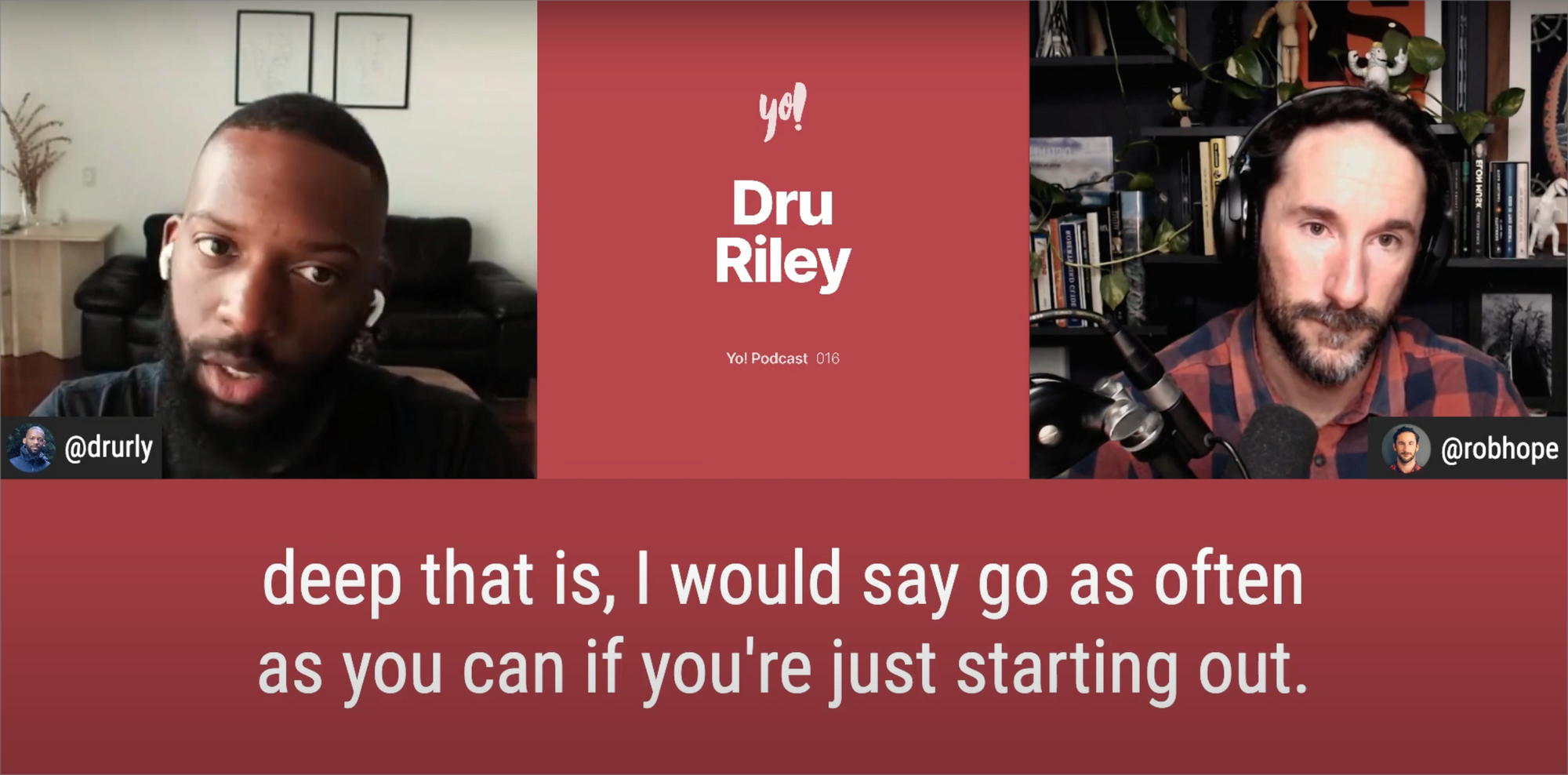 This doesn't mean you're locked into this cadence for years to come. It's all about using faster iterations to get as much feedback and traction as possible as your newsletter is growing. Once the flywheel is spinning, you can reassess and consider a slower cadence.
When it was time to reduce the cadence of the weekly Trends.vc report (deep content) Dru and the team noticed a drop in engagement. Their successful approach to this problem was to mix content types, filling the gaps in the cadence with lighter content.
We definitely felt a big hit when we went from weekly reports to bi-weekly reports, so we went with a lighter content format to fill those gaps, and for some people, that's their favorite content — Dru Riley, Trends.vc
Key takeaways:
When building an audience, deliver as often as you can, based on the depth of your content
Use these faster iterations to gather feedback and improve the quality of your newsletter over time
Consider mixing content types to deliver short content more frequently, and deep content at a slower cadence.
Check out the full episode on the Yo! Podcast at yo.fm 🎙️
---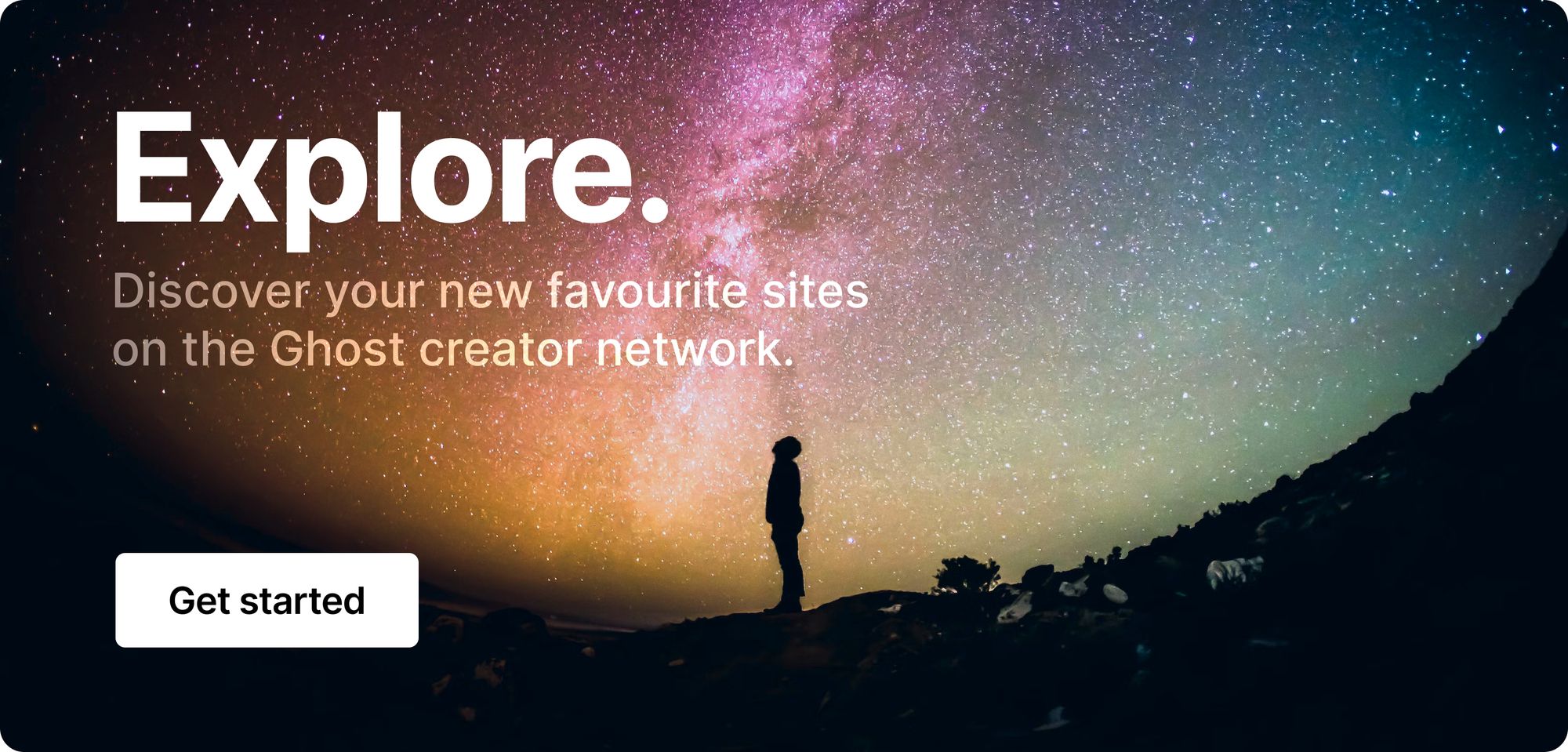 ---
How to make people care about your brand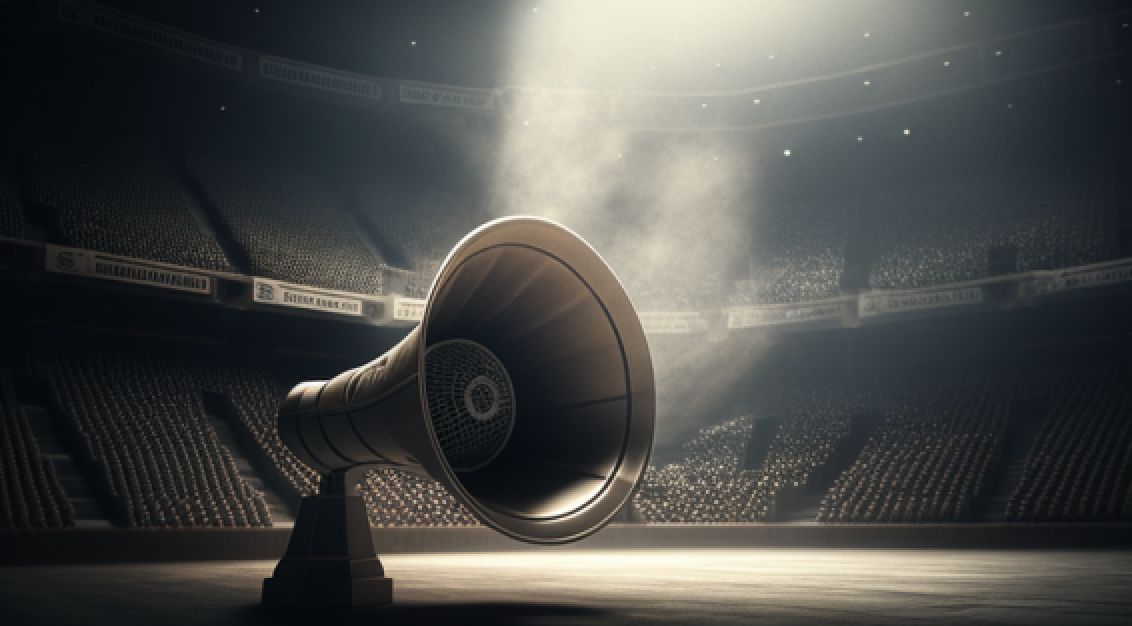 Does anyone actually care about your brand? (Hint: no) Sticky note lover Fio Dossetto over at Contentfolks talks about the realities of "brain vs brand", and how marketers and business owners often spend so much time absorbed in their brand, they start to assume it will be just as interesting to other people.
There's a hard truth you, as a marketing person, must face: all brands are of low interest to most people most of the time. Including the one(s) you own or work for, no matter how special or great or unique you think it is. – Fio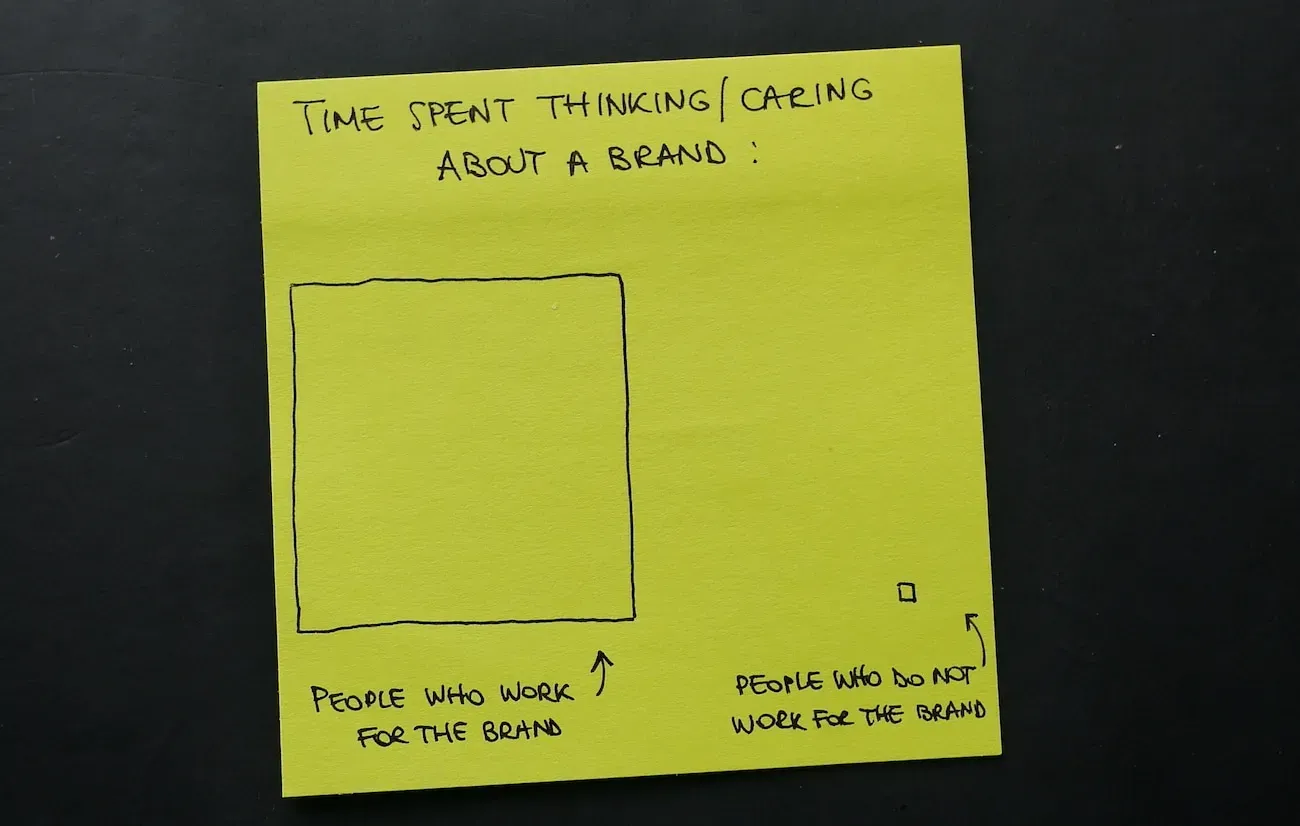 The truth hurts, but pain can also be the solution 🥲. Here's some advice Fio shared to help make your brand more noteworthy:
Make your work distinctive so it stands out in a crowded space
Evoke an emotional response to make your brand more memorable
Position your brand as the no-brainer choice that makes the most sense

The more you live and breathe your brand and think about its target customers, user personas, and market segments, the more you run the risk of forgetting that real people out there don't have much time, desire, or inclination to think and care about any of this very much. – Fio
You can't expect everyone to think about your business as much as you do. Gathering data, building personas, and perfecting your tone of voice are helpful practices, but this can be a cold place to exist if you don't poke your head above the water. Just like your therapist keeps telling you — be more human! Giving your brand a warm, personal touch will help people care.
---
Curator's pick

---
Enjoy this newsletter?
Forward to a friend, sharing is caring.
Anything else? Hit reply to send us feedback or say hello. We don't bite!
Join an invite-only community! Connect with like-minded people who create content professionally — apply here.
---