How to publish a Podcast on Ghost
It's possible to publish free and premium podcasts with Ghost using audio embeds and native membership features.
---
It's possible to publish free and premium podcasts with Ghost using audio embeds, alongside the native membership features.
There are plenty of benefits to distributing podcast content on your own custom membership website, including:
It's your domain — This means you have full control over the experience your listeners have, and you can add supplementary content such as listen notes, transcripts, and member comments.
Build an audience — When using social podcasting networks to share your content, you don't have direct access to the audience of listeners. With a membership website you can build an audience that you truly own, and deliver email newsletters directly to that audience each time a new episode is published.
Generate revenue with 0% fees — It's possible to add premium plans and give your audience the opportunity to support your work directly, and offer them access to additional or premium content.
Here's everything you need to know to share your podcast content on a Ghost membership website.
Adding podcast content to Ghost
The Ghost editor has a native audio card that allows you to upload audio files of up to 1gb, allowing you to add your episodes directly to your posts.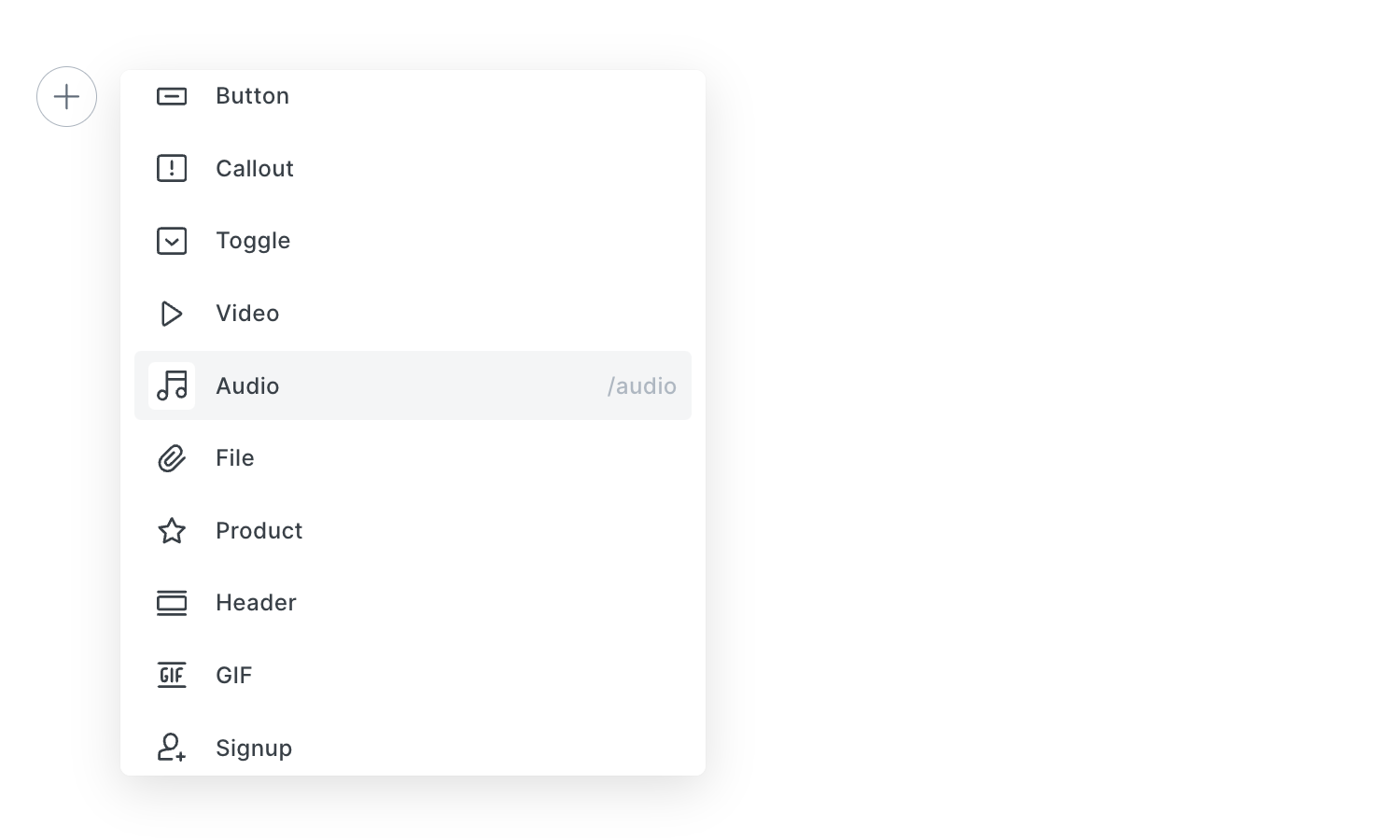 It's up to you where you decide to insert the audio in your post, and what other content surrounds it. Typically, podcast episodes include the audio right at the top, followed by supplementary content.
Embed audio files from third-party tools
If you need to embed larger files, or are already using another tool to upload episodes, don't worry. It's also possible to embed dynamic content from pretty much any service you can think of, including audio players for podcast episodes. The most common examples of tools used to embed podcasts in Ghost are Soundcloud, Spotify, Backtracks, and YouTube.
Paste a link or an embed code and include audio from other services directly in your posts. That's really all there is to it.
🎧
Buffer's Breaking Brand series
shares podcast episodes using an Anchor.fm embed along with listen notes, and further links to listen to the episodes in podcast apps.
Organizing podcast content
Now that you know how to add audio content to your posts, you're probably wondering how to organize podcast content on your publication.
There are several free and premium Ghost themes that have been designed specifically for podcast content that provide a great starting point: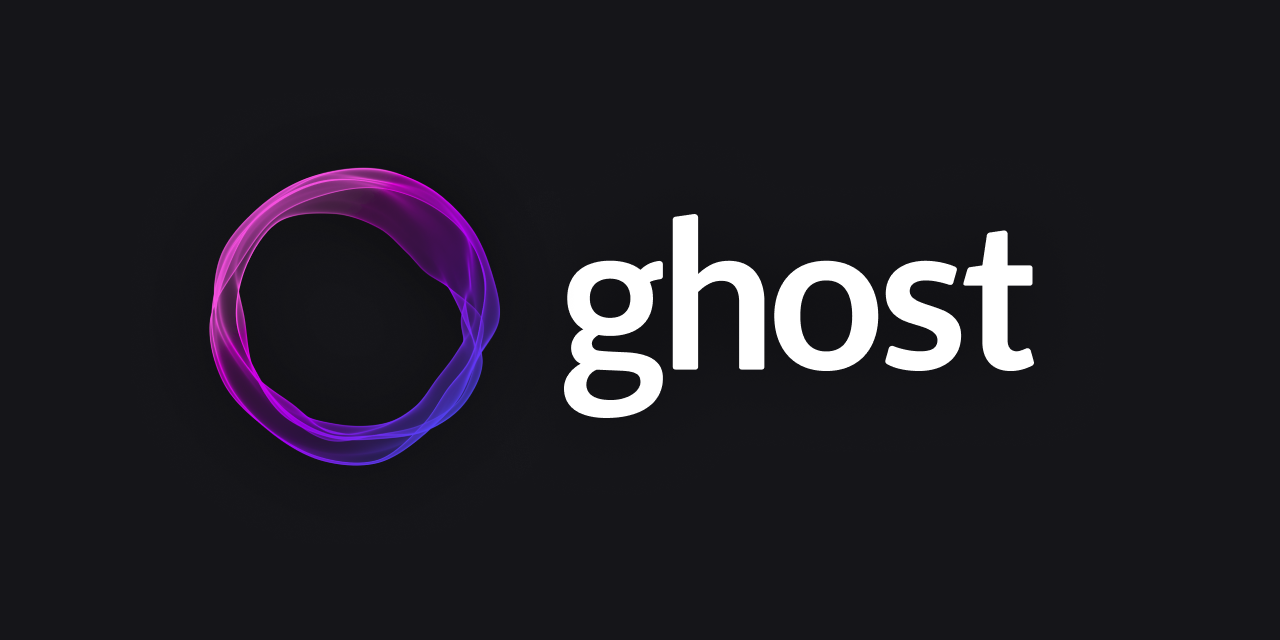 Even if you're using a theme that is not dedicated to podcast content, it's possible to add a podcast link in your site's navigation that takes visitors to a content archive containing all podcast episodes.
The way to do this is to use tags. Each tag in Ghost automatically generates a content archive for posts with that tag (for example, yoursite.com/tag/podcast). You can use this link in your navigation, or to share your podcast archive externally.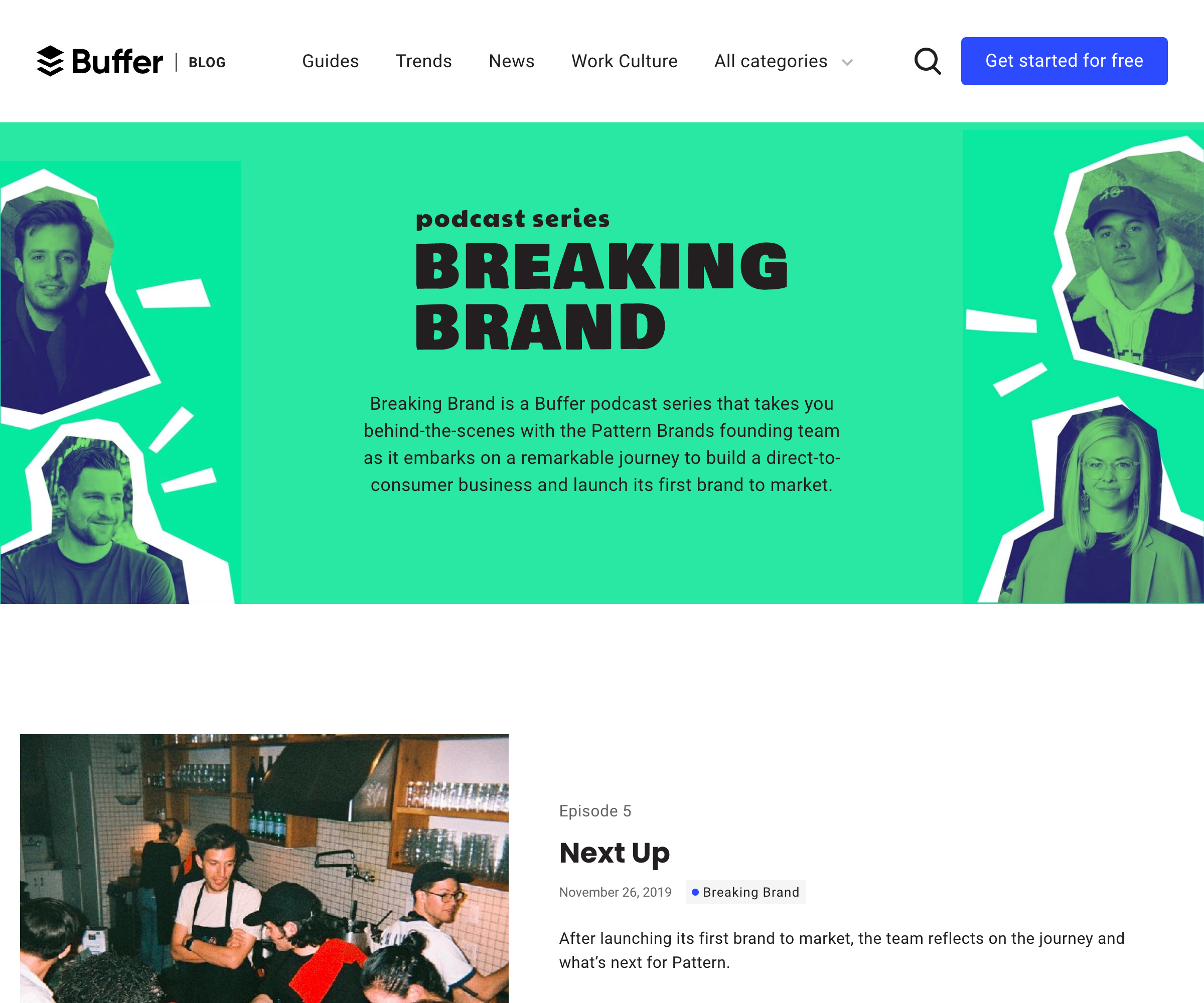 Deliver podcast episodes to members
The publishing options in Ghost give you the ability to publish a podcast episode on your website and email it at the same time, either to all subscribers or to a specific segment of your audience.

If you publish other types of content on your publication, you may choose to setup your Podcast as a separate newsletter, so that your members can decide which of your emails they'd like to be subscribed to at any time.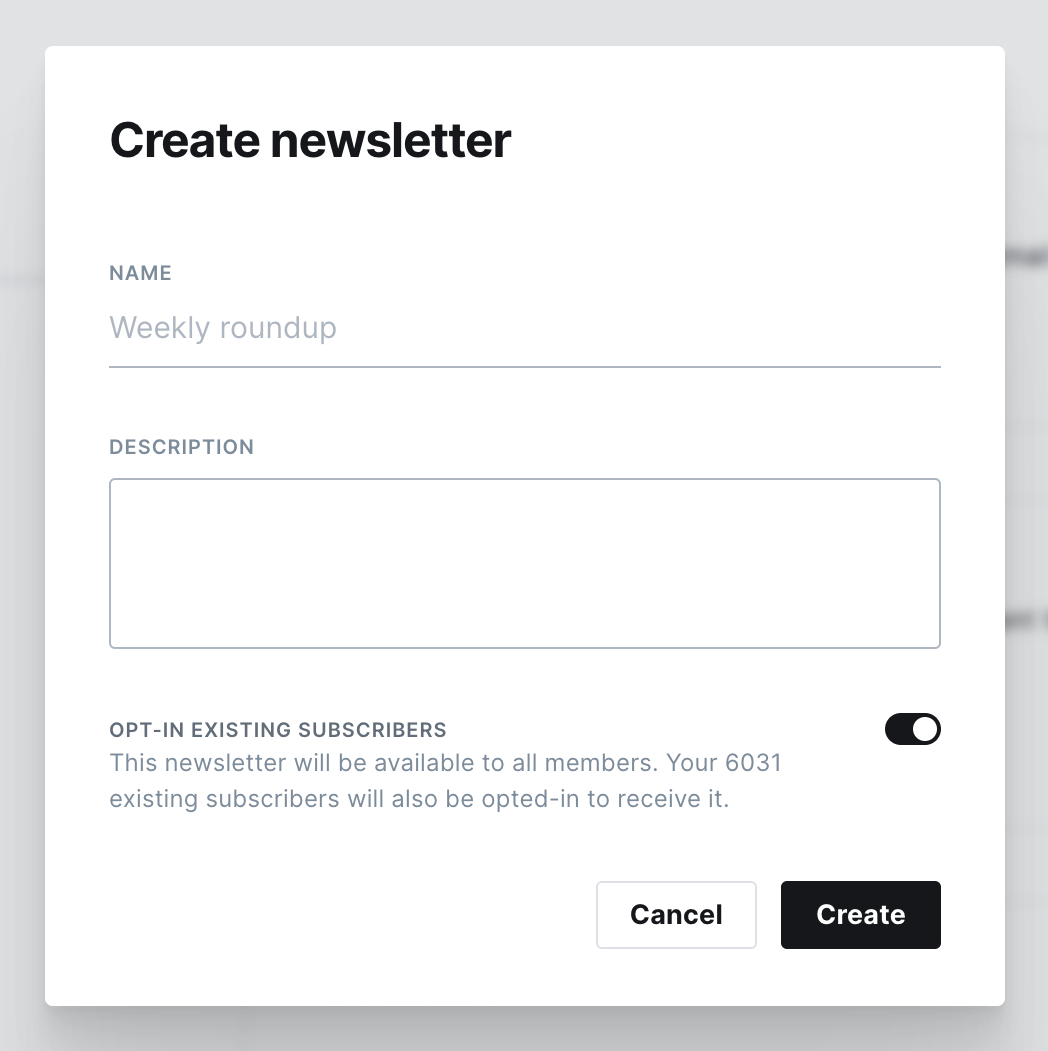 Premium podcasts
If you'd like to generate revenue from your podcast, you can use membership tiers to invite your audience to subscribe for access to premium content and extra perks. Premium tiers and their benefits are completely flexible, so you can decide whether to offer early-access to podcast episodes, or extended versions of your podcast for paid members only.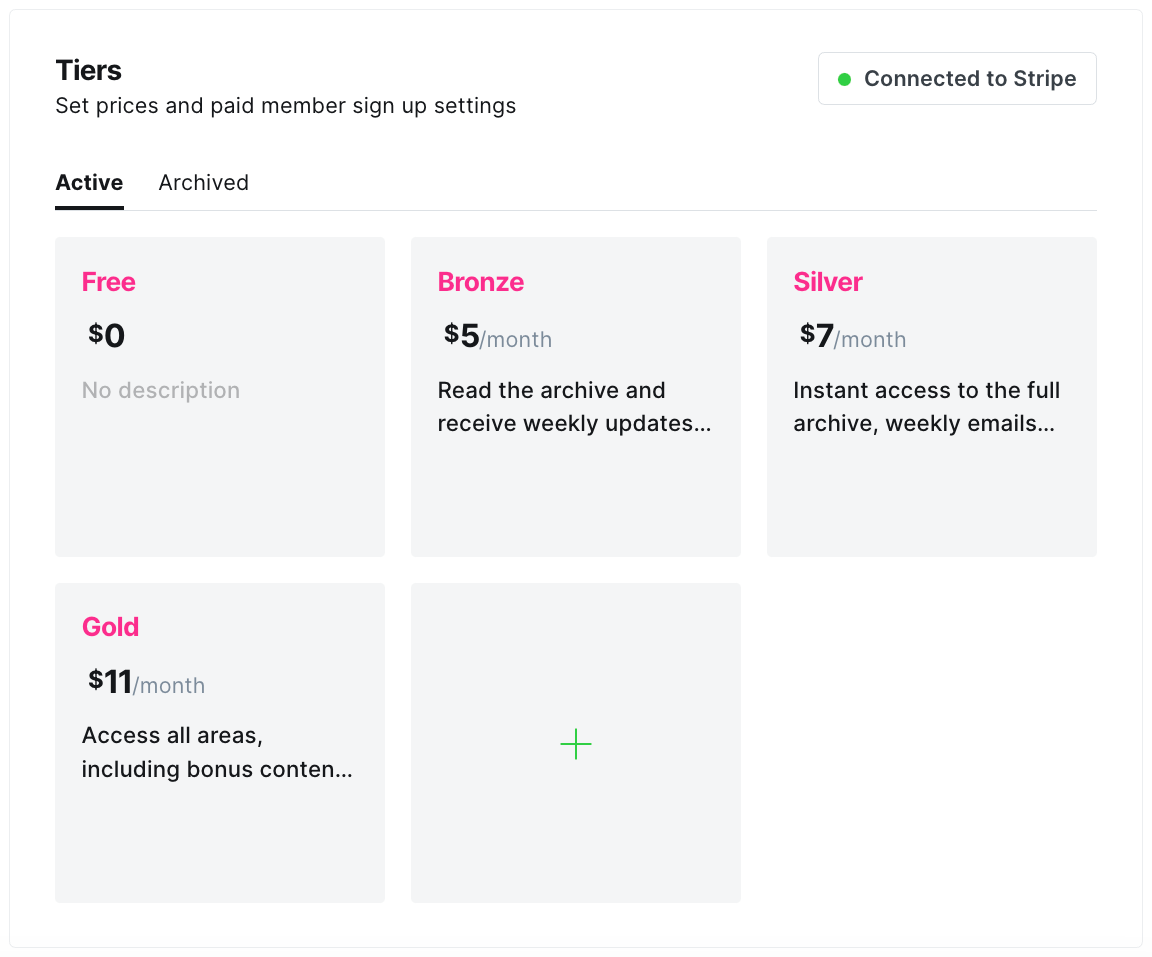 To publish protected podcast episodes that are only available for logged-in members on a specific paid tier, all that's left to do is set the appropriate content access level for each post containing your podcast episode. This allows you to give specific groups of members access to your podcast episodes based on their subscription status.

Automate with Zapier
Zapier is a no-code tool that enables you to set up thousands of automations using triggers and actions. Podcast creators who are running private podcasts using tools such as Captivate or Transistor use Zapier to sync members with Ghost, and create unique private RSS feeds for each member.

Custom podcast RSS feeds (advanced)
Adding /rss/ to most URLs in Ghost produces an automatically generated RSS feed for your content. If you're publishing a podcast on your Ghost site then you might also want to create a custom RSS feed to distribute your podcast episodes to places like iTunes or Google Podcasts. Check out this developer tutorial that explains exactly how to do this: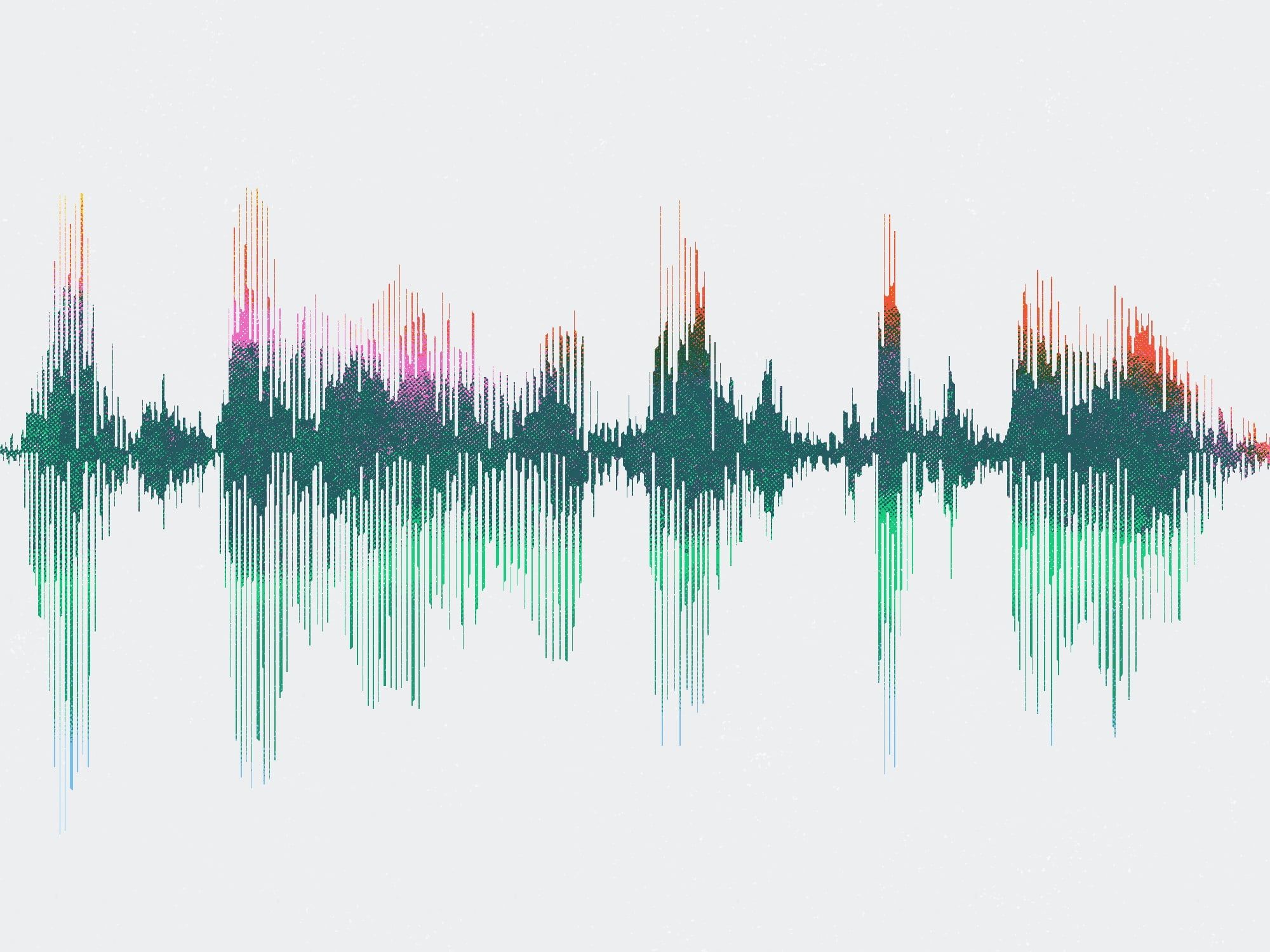 Need help customizing your theme? Hire a Ghost Expert to help with your project.
---