Sending email newsletters
Deliver your new post to your members, or a segment of your members, in just a few clicks.
---
Ghost comes with a streamlined email newsletter template that includes settings for you to customize the header, colors, and typography.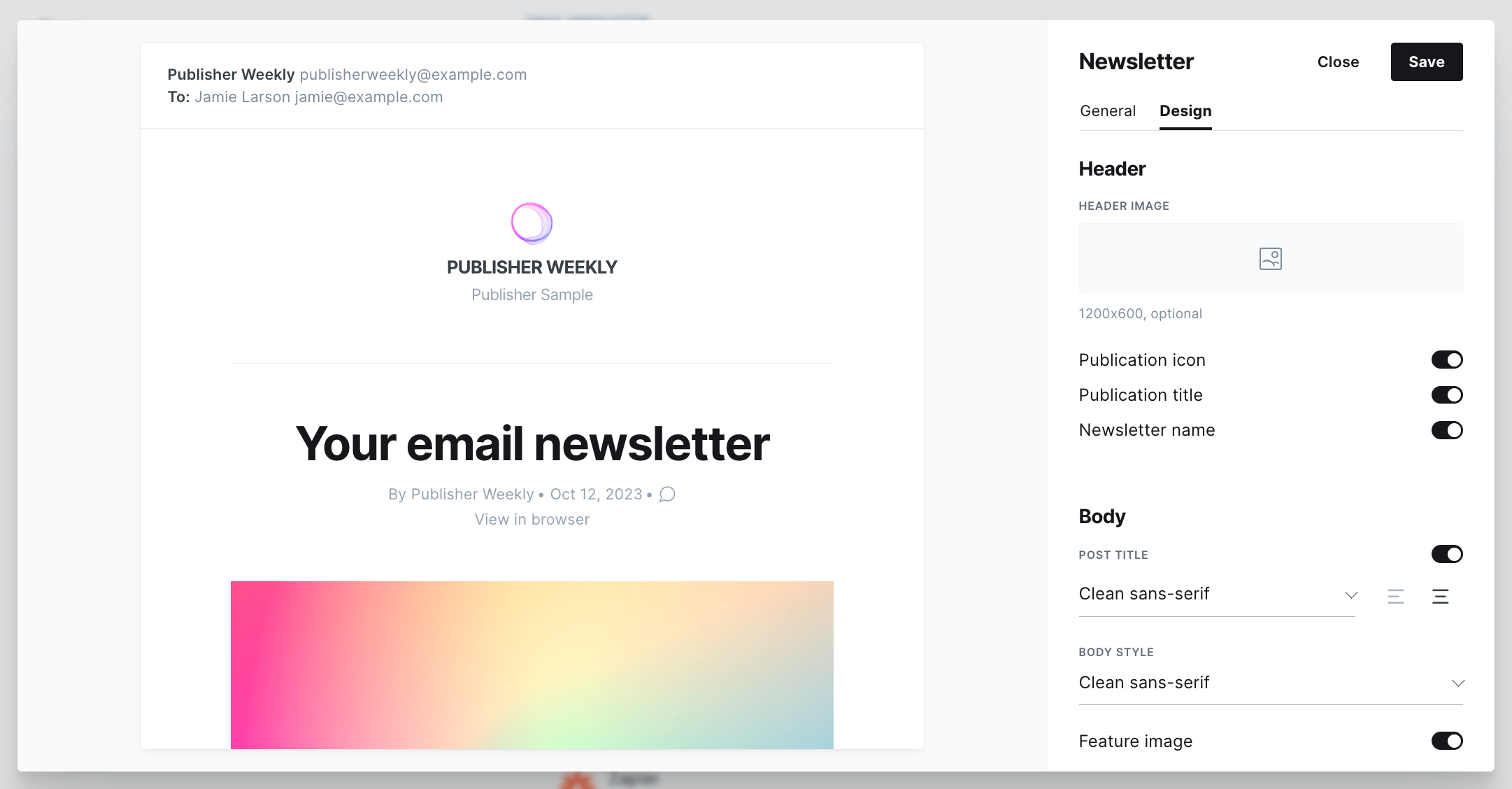 We've spent countless hours refining the template to make sure it works great across all email clients, and performs well for email deliverability. So you don't need to fight the awful process of building a custom email template from scratch. All you need to do is write your content, and decide who to send it to!
Email delivery setup
When using Ghost(Pro) — email delivery is handled for you.
There are some optional setup configuration steps that allow you to change your email addresses, configure default recipients and toggle analytics on or off.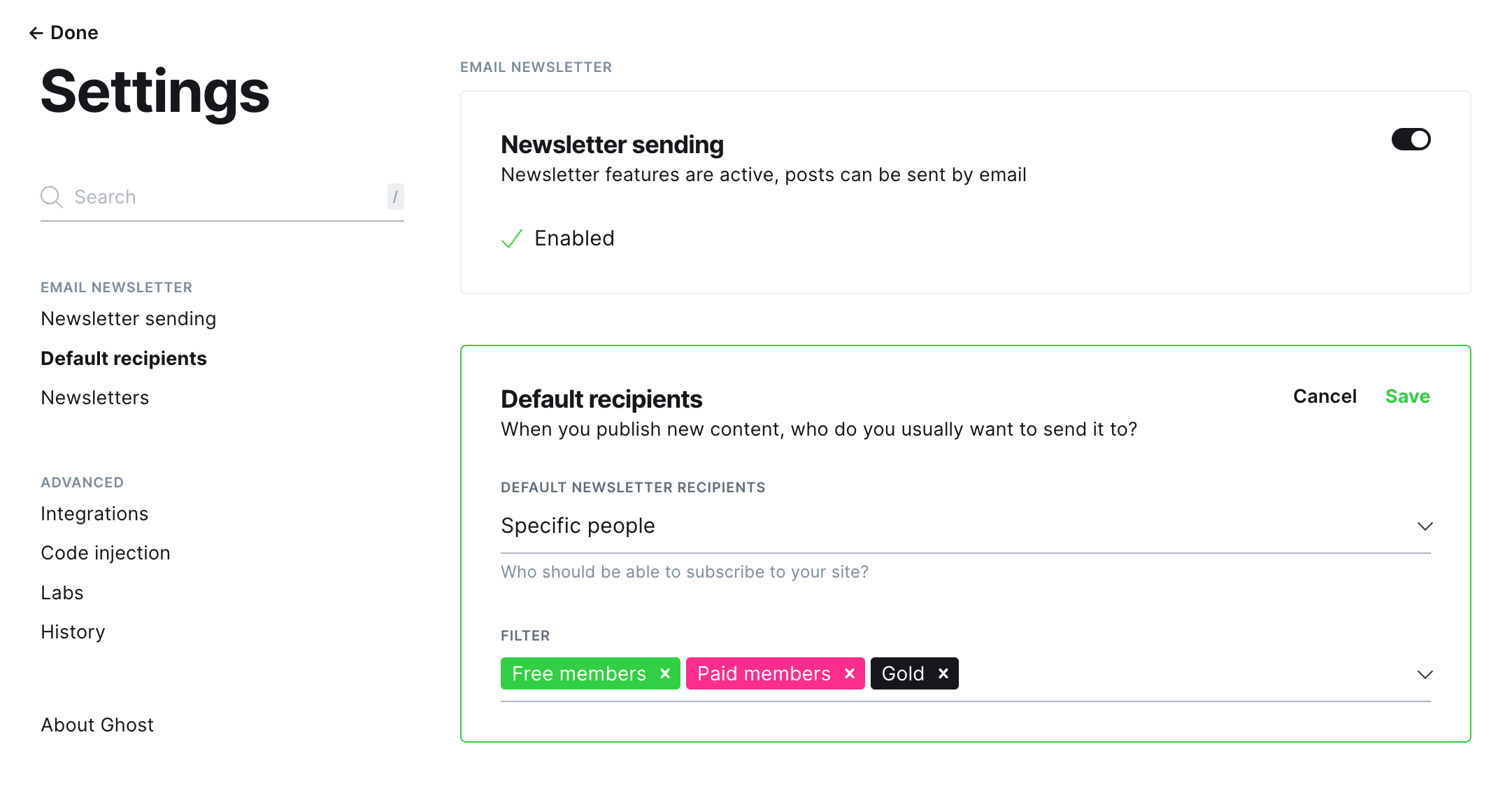 Preview and send newsletters
You're ready to send your first newsletter. Inside your post, hit the Preview link and you'll get a chance to see what your content looks like on Web, Mobile, Email and Social before publishing.
You can send yourself a test newsletter to make sure everything looks good in your email client, and then hit the Publish button to decide who to deliver it to based on member status, or specific groups of people.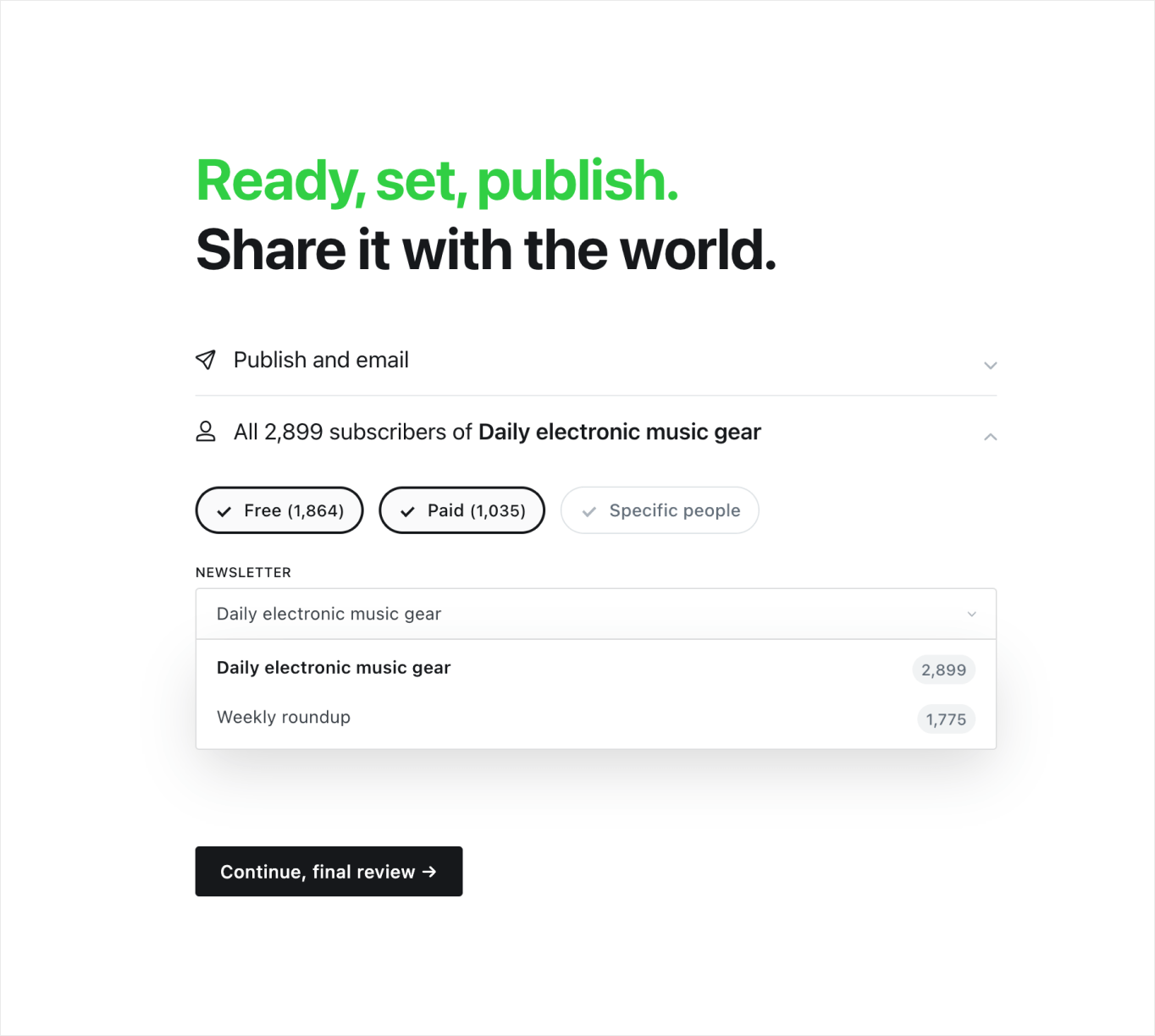 That's all there is to it. Create, publish and deliver your creative work all in one place!
---
Growing your audience and delivering content consistently are the first steps towards success. If your content is also your business, then you might also be interested in setting up premium subscriptions.
---