💻 The next generation of technology for indie publishers
---
It was an exciting week here at the Ghost HQ (just kidding, we don't have an office) — because on Monday we launched the latest major version of the product after more than a year of working on new features. To celebrate, we're sharing some of the highlights along with ideas about how you can use the latest tools!
💬 In this week's issue:
ICYMI: Ghost 5.0 and all of the exciting stuff we launched this week
Multiple newsletters: Discover how publishers are building out their newsletter strategy using multiple newsletters
Tutorials: Find out how to do more with a Ghost publication with our brand new developer tutorials
---
✨ Ghost 5.0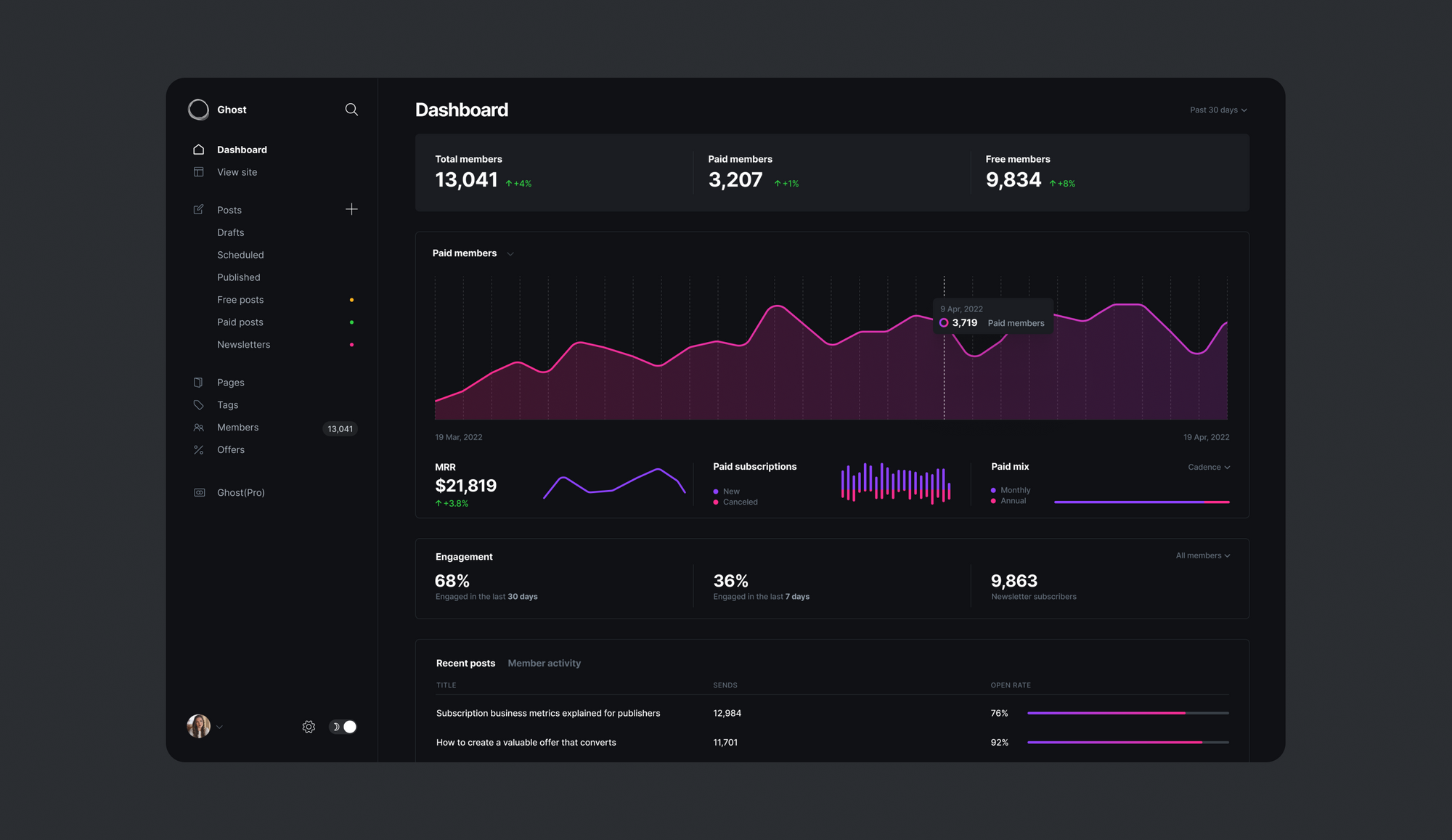 Ghost's mission from the start has been to create a focused platform for professional publishers. Today, that mission is as strong as it's ever been. In fact, publishers and creators using Ghost are growing faster than ever before.
From world-famous publishers like David Sirota, to YouTubers with millions of subscribers like Ali Abdaal, to forward-thinking startups like Buffer who specialize in incredible brand journalism.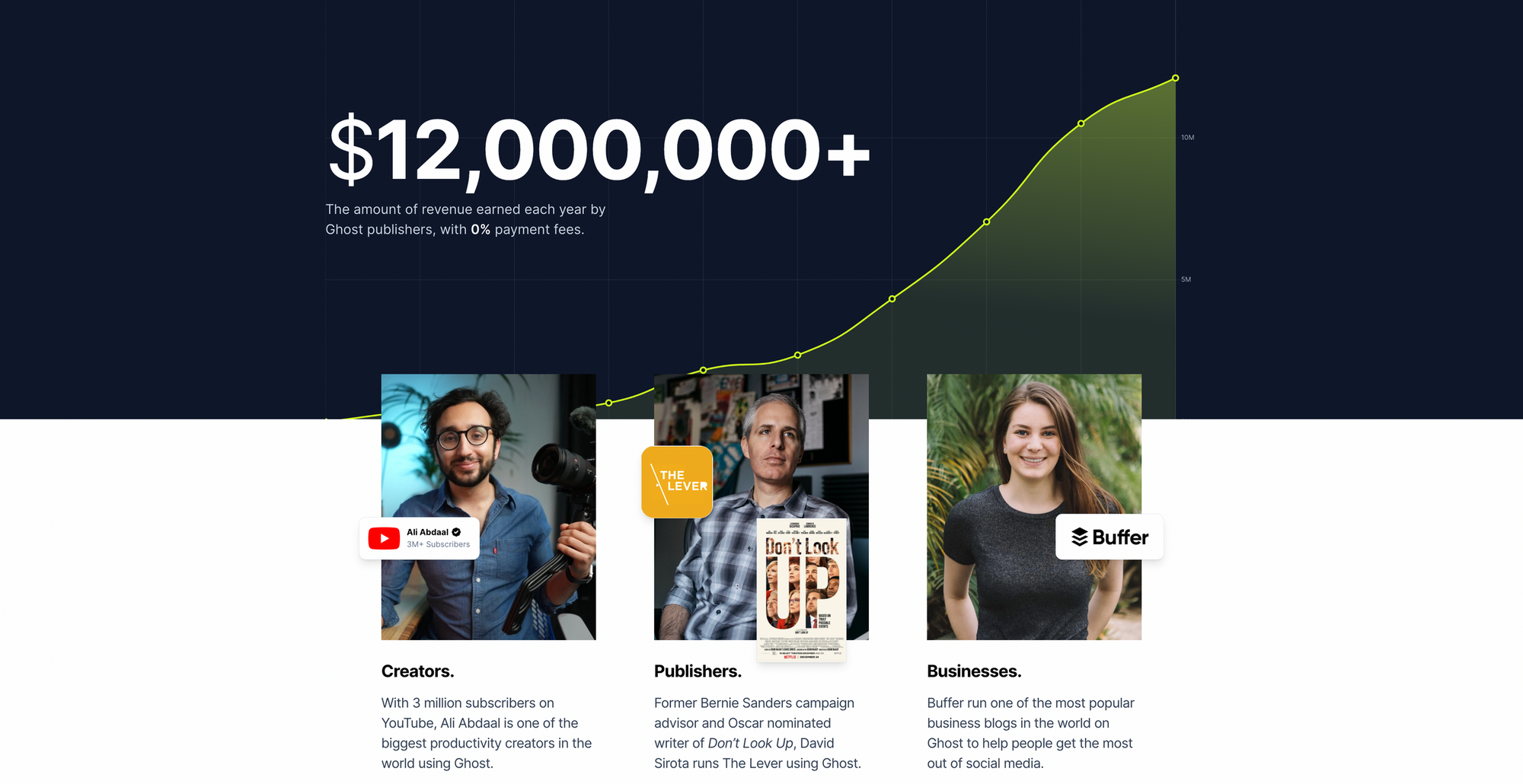 To support this growing demand we announced the latest major version, Ghost 5.0, along with a reel of powerful new features to help publishers and creators build healthy, sustainable businesses around their audience.
If you missed it, you can get the scoop on everything that's new right here: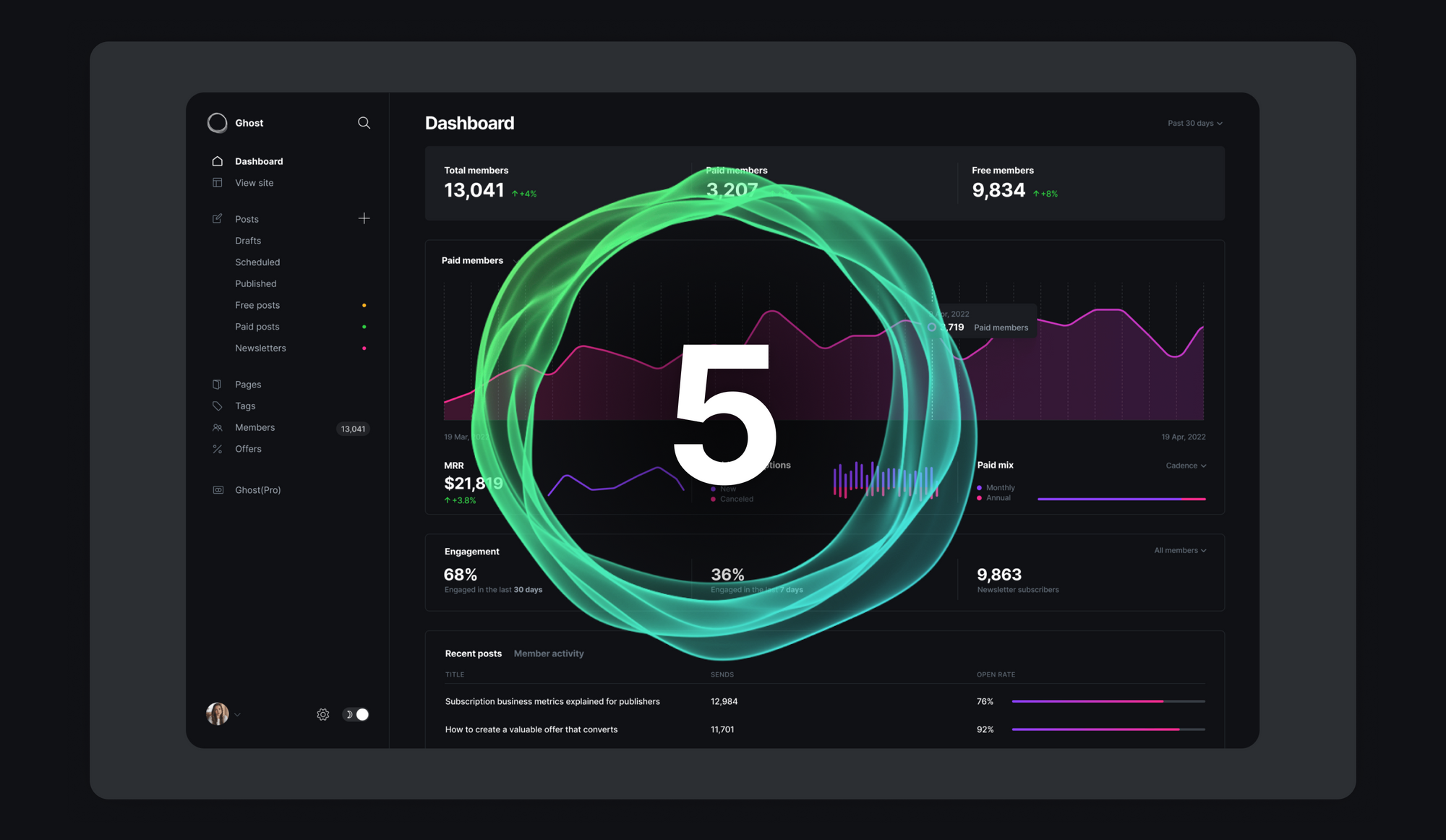 ---
🗞 Latest tips & stories
---
📮 Multiple newsletters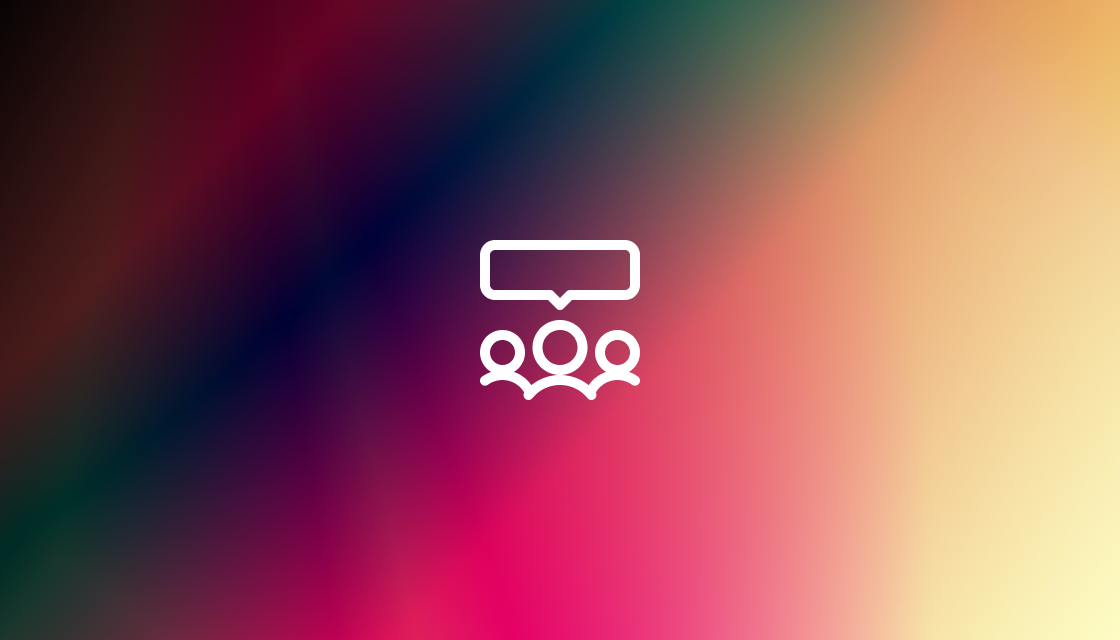 One of the new features that landed in Ghost 5.0 that we're really excited about is multiple newsletters — giving you the ability to create multiple different newsletters for a single site.
Publishers such as The Lever and The Browser are already using this feature to level-up their newsletter strategies, by giving readers the option to subscribe to different types of content, including daily newsletters, weekly roundups, deep-dives, podcast episodes, events, announcements, and much more.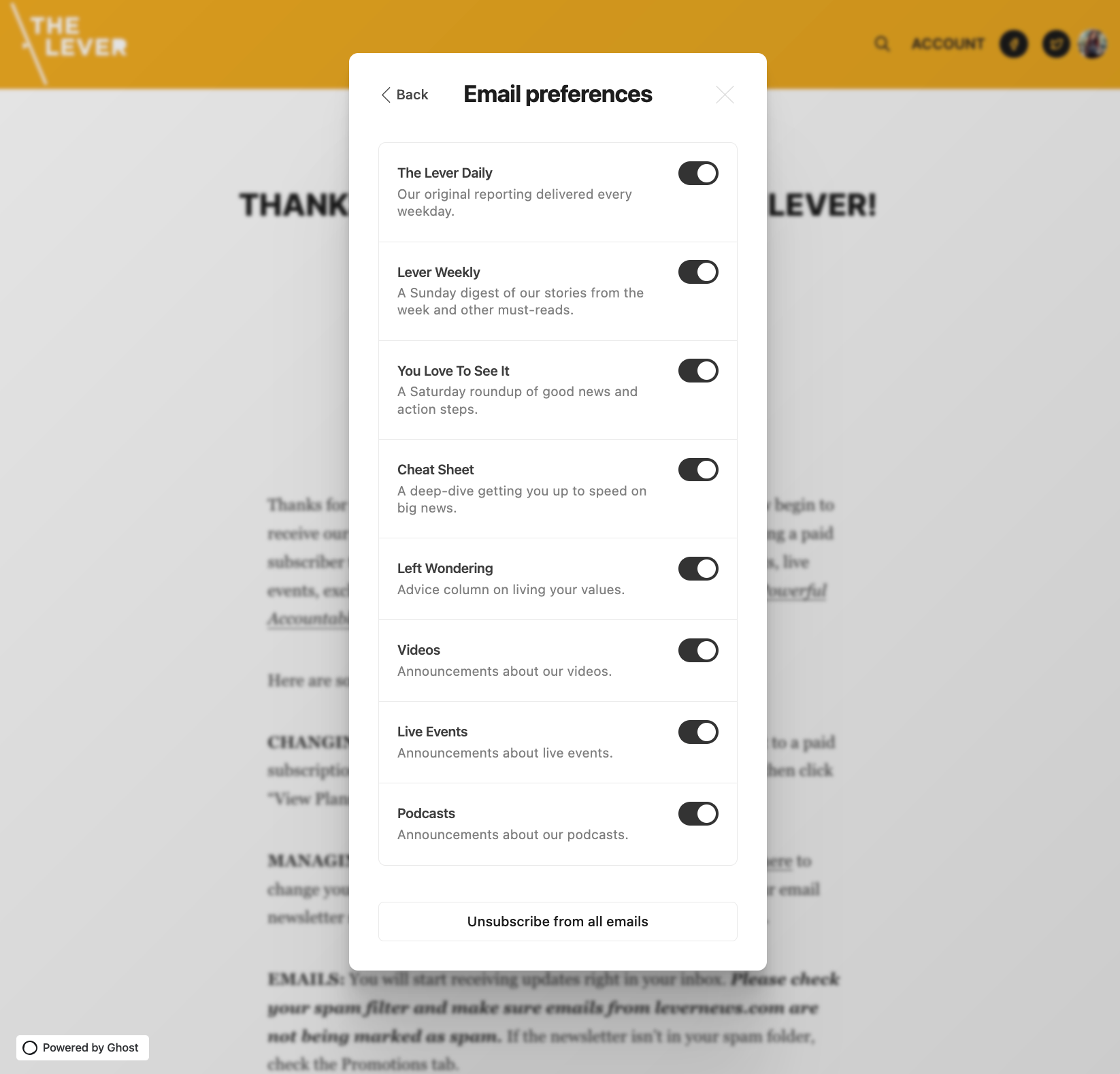 What's more, you can customize the design and branding for each newsletter, individually, to make each newsletter stand out.
Giving your audience the choice of what emails they want to read helps keep them engaged while giving you the opportunity to deliver different types of content without overwhelming their inboxes.
---
👩‍💻 Tutorials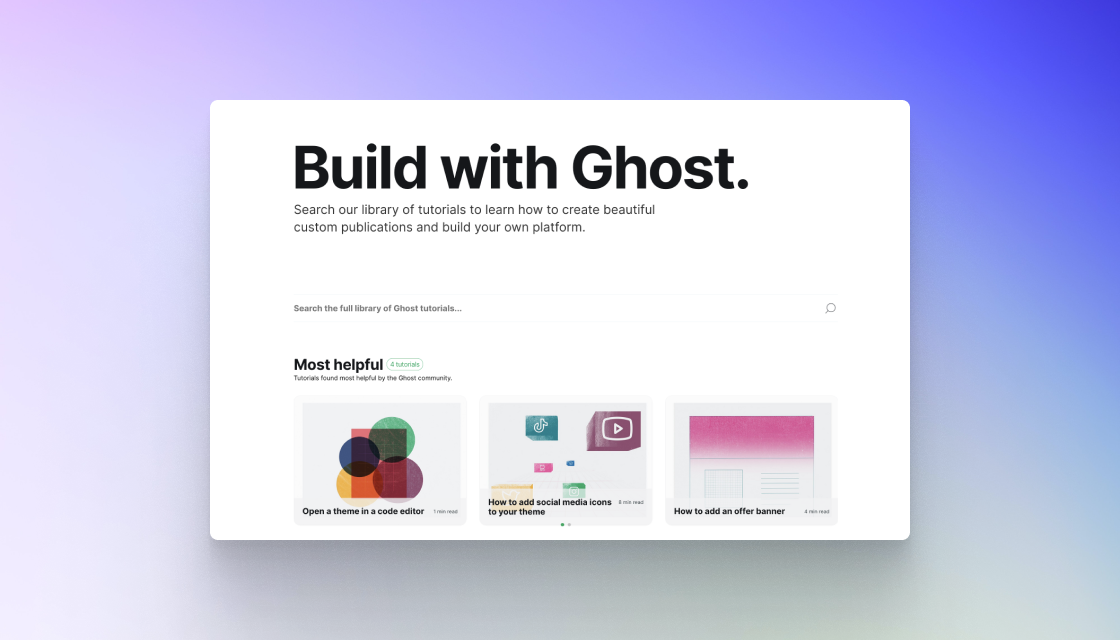 We also launched a brand new home for Ghost tutorials, to help you create beautiful custom publications.
This is the go-to place when you're looking to customize your site and take advantage of the more advanced tools Ghost has to offer. These tutorials cover everything from the basics required to make small theme customizations (no coding experience required), to advanced level tutorials for experienced developers.
We're just getting started with this new resource and have lots of new content planned. If you're interested in joining the Ghost developer community and getting the latest features, tools and tutorials in your inbox, subscribe here.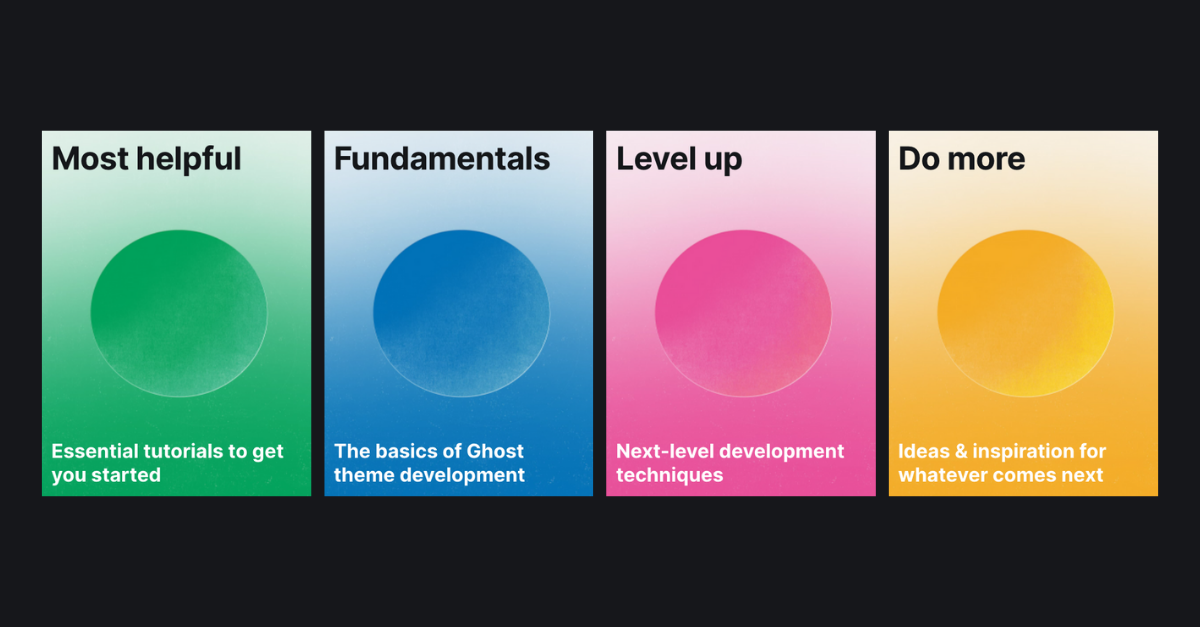 ---
👀 Curators pick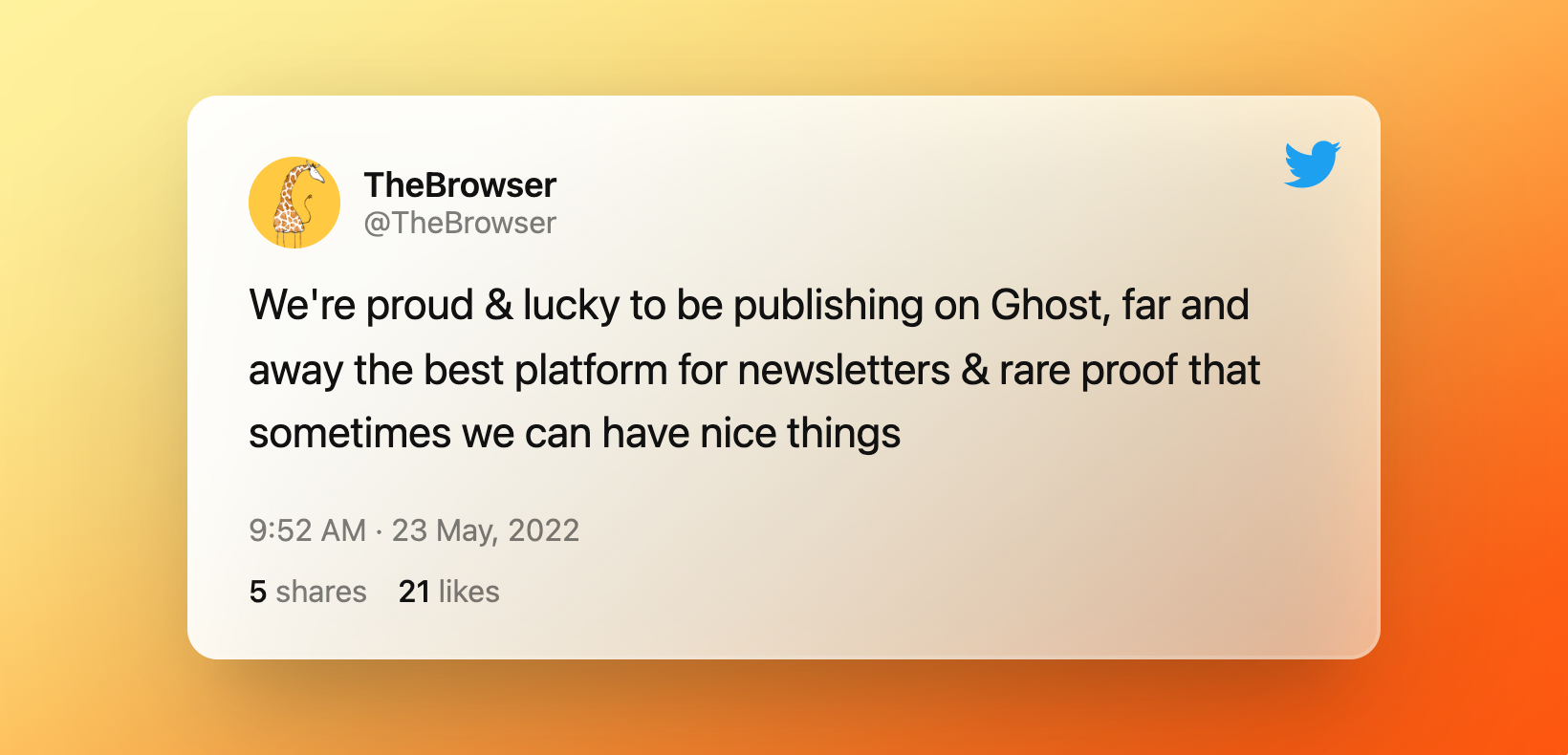 ---
❤️ Enjoy this newsletter?
Forward to a friend and let them know where they can subscribe (hint: it's here).
Anything else? Hit reply to send us feedback or say hello.
Join an invite-only community! Connect with like-minded people who create content professionally — apply here.
---