Ghost for Writers
The most popular platform designed explicitly for professional publishers and bloggers like you, who create content for work.
Why should writers use Ghost?
Experience a platform that was built explicitly to do one thing really well: Publishing. It has everything you need for professional work.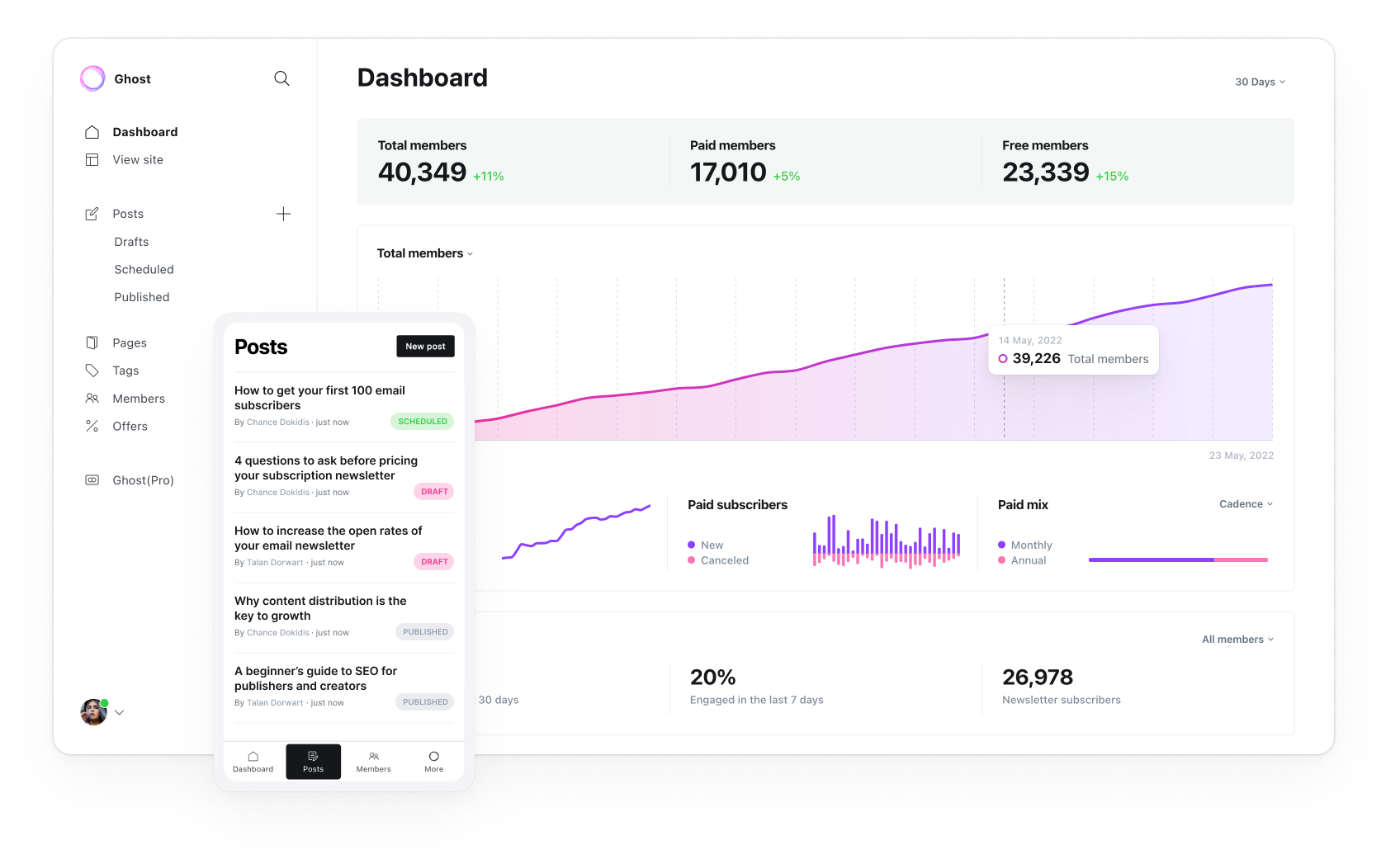 Fast, beautiful publications
Own your content
Because the software is open source, you always own your content and your site can be completely customised with beautiful themes.
Everything you need
Write more with Ghost
Focus on content, publish faster & let your CMS do the heavy-lifting. All the features you need are taken care of, no plugins required!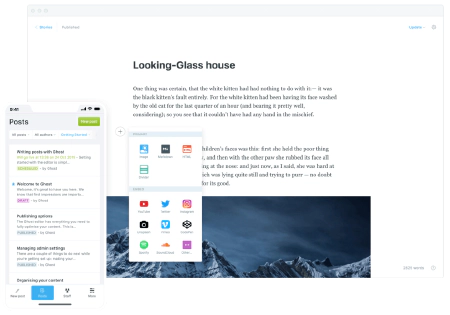 Ghost has a familiar writing experience and sensible content management. The platform takes care of things like performance & SEO, so you can concentrate on writing.
The rich editor allows you to do exactly that, while also supporting dynamic cards for when you need to include image galleries, markdown, HTML and more.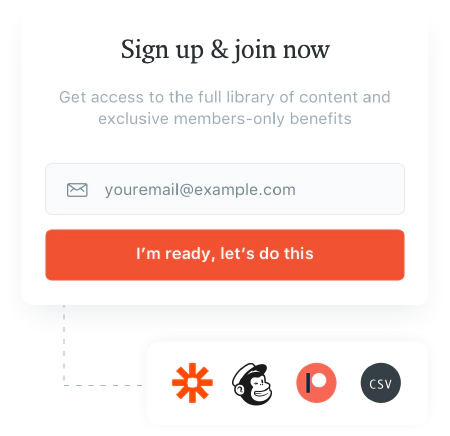 Develop a direct relationship with your audience and discover who your most devoted readers are with memberships & subscriptions.
Transform anonymous views into registered members, or even generate sustainable revenue from your work with recurring subscriptions.
And more
Features for writers & publishers
All the features you need are ready to use, without the need for additional downloads or bloated plugins.
Free 14-day trial
Easy setup
Open source