🍯 Finding your sweet spot
---
We're back with your Sunday digest of the most important stories and ideas in the creator economy. Before we tuck in, and incase you missed it, we just released embeddable signup forms in Ghost, to help you grow your audience from anywhere on the web 🌐 Neat!
💬 In this week's issue:
Quality or quantity. Which one should you prioritize?
The state of news. Get the scoop from this year's Digital News Report.
Community. How to build a writing world where your audience is happy to spend their time.
Was this email forwarded to you? Subscribe here!
---
The great trade-off: Quality and quantity
Ah yes, the long-since debated argument in content creation: Create lots of content frequently, or create higher quality content less often?
Many will argue that you should choose one side or the other, but as Jay Clouse writes on Creator Science — the truth is probably somewhere in the middle.
When people ask me whether they should focus on quality or quantity, I say "yes." — Jay Clouse
Jay goes on to explain that the journey of successful content creators is marked by three distinct phases:
Quantity — The fastest way to becoming "good" at creating is to create more often. By getting lots of reps in, the more you can build critical mass, all while improving your work and finding your style.
Quality — As your quantity approach allows you to get into the groove, you'll start to feel more comfortable and begin thinking about the quality of your work. This is a natural progression, where you can harness more intention and artistry.
Basically, you've tumbled down from Child's Hill into Insecure Canyon and have begun climbing Grown-Up Mountain. — Jay Clouse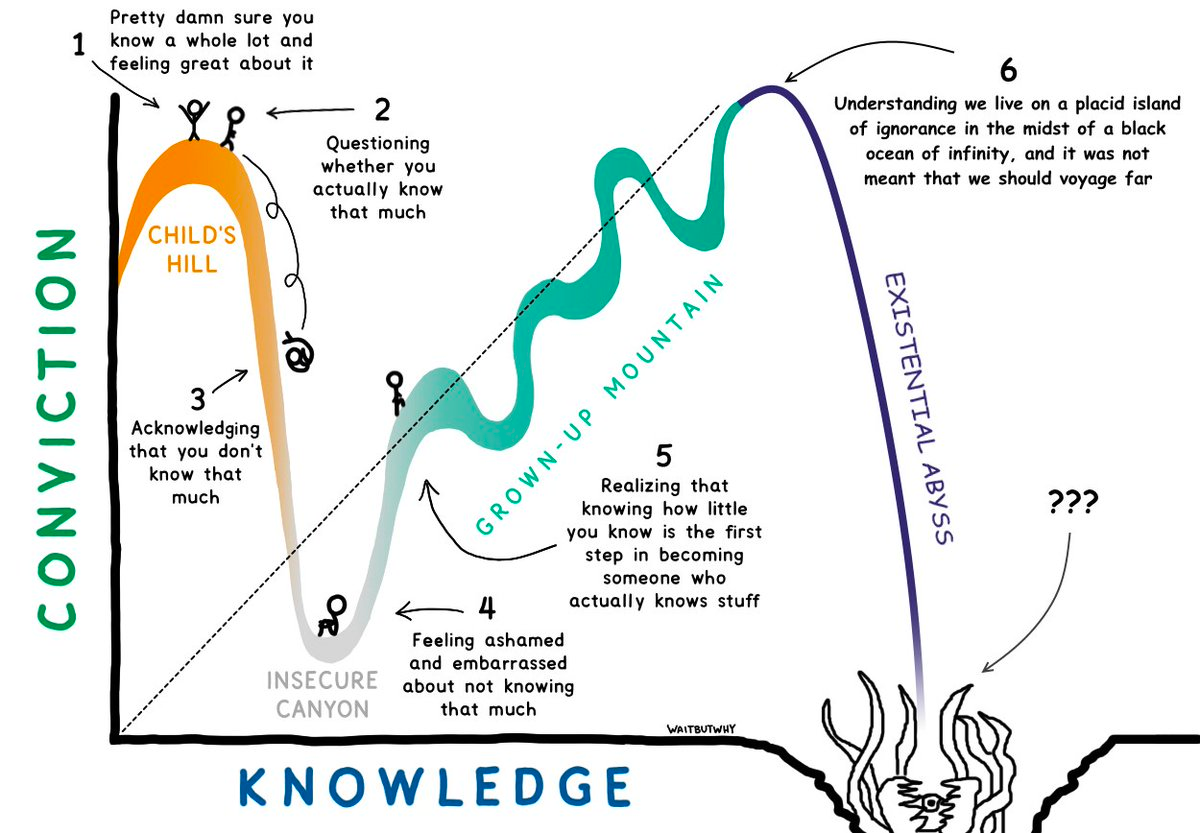 Quality Quantity — The third stage involves continuing the same level of quality from stage two, while also increasing publishing frequency. This involves building a system to support a high level of output and requires a team to pull it off!

I believe that you won't build a resilient, sustainable creator business without a bias towards Quality. But it's unlikely that you'll create that bias without spending a season focused on Quantity. — Jay Clouse
---
Interesting stories & ideas 📚
---
Key findings from the digital news report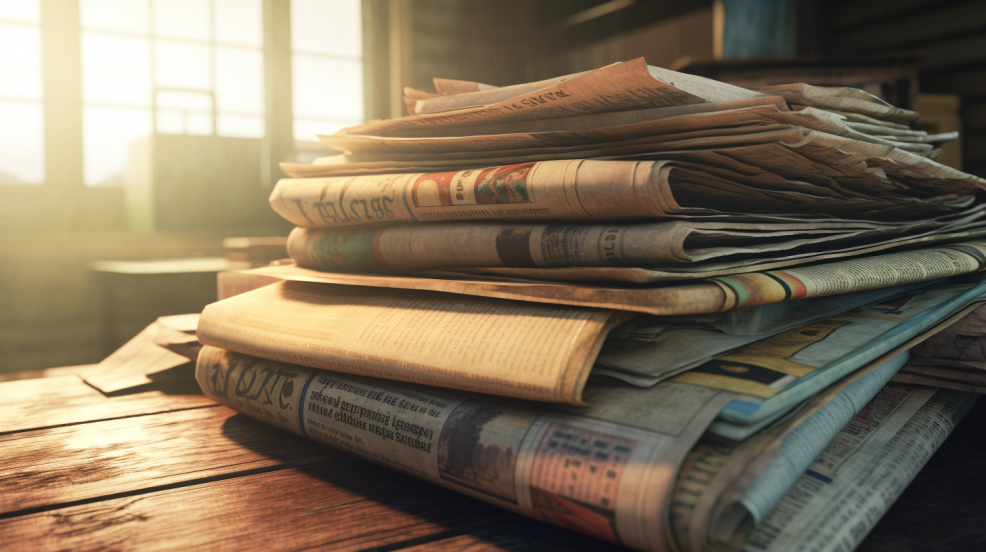 There have been a lot of discussions happening around the state of the news business in the past week, as the 12th edition of the Digital News Report was published, covering data from six continents and 46 markets. The report is 160 pages long, so we've distilled some of the key takeaways here for you!
If you'd like to read the full report, head to the Reuters Institute website or get the PDF version.
Only 22% now prefer starting news journeys with a website or app, down 10% since 2018. Younger people show weaker connections with news brand websites and apps, opting for social media, search, or mobile aggregators.
Less than a third (30%) consider algorithms a good way to get news, 6% lower than in 2016. However, users slightly prefer news selected by algorithms (27%) over that chosen by editors or journalists.
Only around a fifth (22%) actively participate in online news, while nearly half (47%) do not participate at all. The UK and the US have seen participation decrease by over 10% since 2016. Active participators tend to be male, well-educated, and politically partisan.
Trust in the news has fallen by 2% in the last year, with only 40% expressing trust in most news most of the time. Finland has the highest overall trust (69%), while Greece has the lowest (19%).
News avoidance remains high, with 36% of respondents avoiding news often or sometimes. News avoiders prefer positive or solutions-based journalism and show less interest in major news stories.
Online news payment growth seems to be leveling off, with 17% of respondents in 20 richer countries paying for any online news, unchanged from the previous year. Norway has the highest proportion of paying subscribers (39%), while Japan and the UK have the lowest (9%).
Reading news articles remains the preferred method globally, but video news consumption is growing, particularly in countries like the Philippines and Thailand. Most video content is accessed through third-party platforms.
There are particularly interesting trends at play when it comes to social media and messaging platforms. Adam Tinworth writes on One Man & His Blog:
The balance of platforms is changing. The stable state we've had for the best part of a decade is over. But the changes might not be what you think.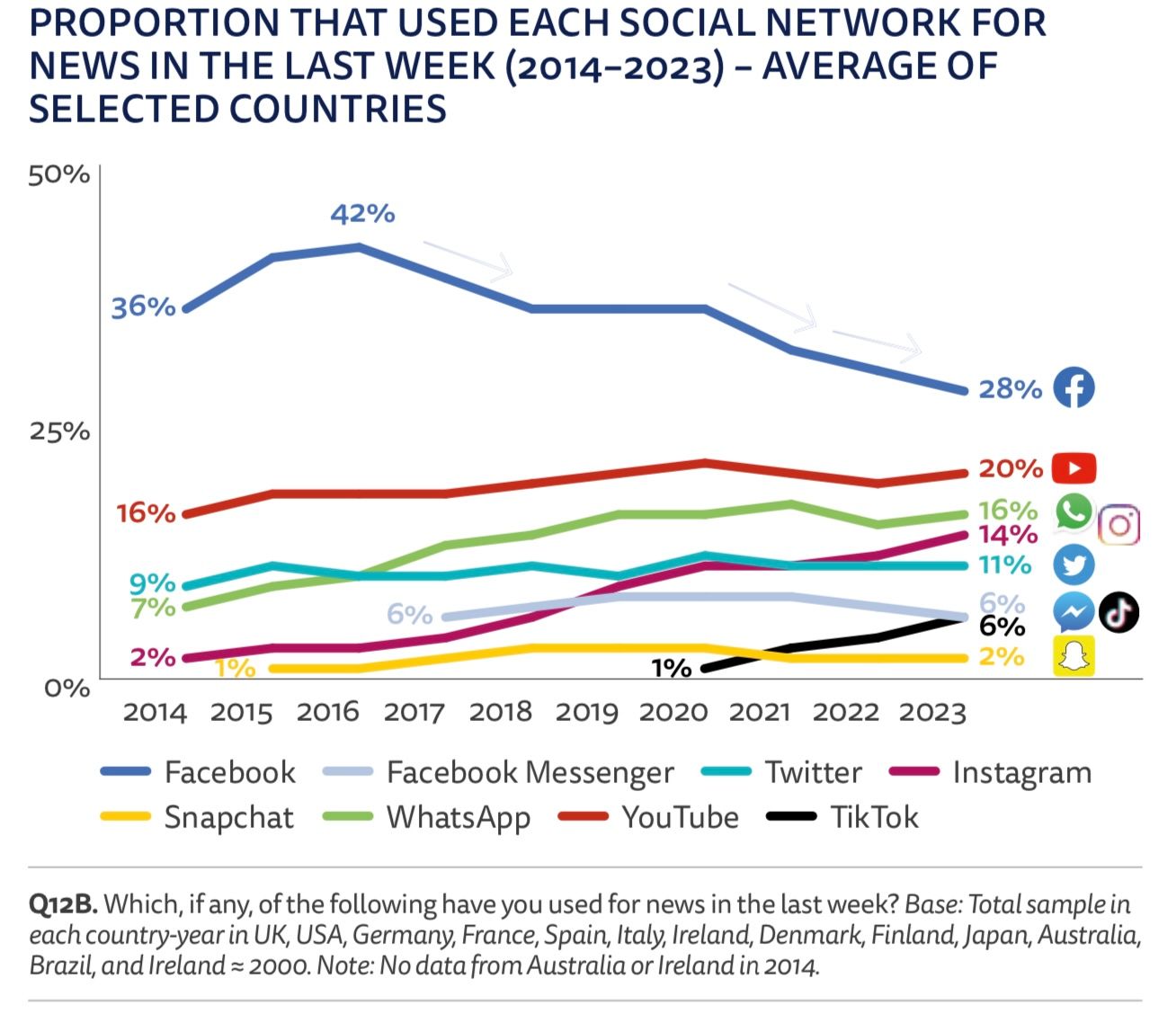 As this graph shows, Facebook is still the largest network, but declining. Twitter remains stable (surprisingly!). Adam's advice is to utilise platforms like YouTube, Instagram, and TikTok, and to keep an eye on growing messaging apps, WhatsApp and Telegram.
That means you're going to need a multi-skilled audience team. You can't just fall back on Facebook and Twitter — and you will have to be creative in finding ways of bringing people back to your main product from challenging platforms like the 'gram, TikTok and messaging apps. And the necessity for that becomes even clearer when you look at the social media habits of the younger demographic. — Adam Tinworth
---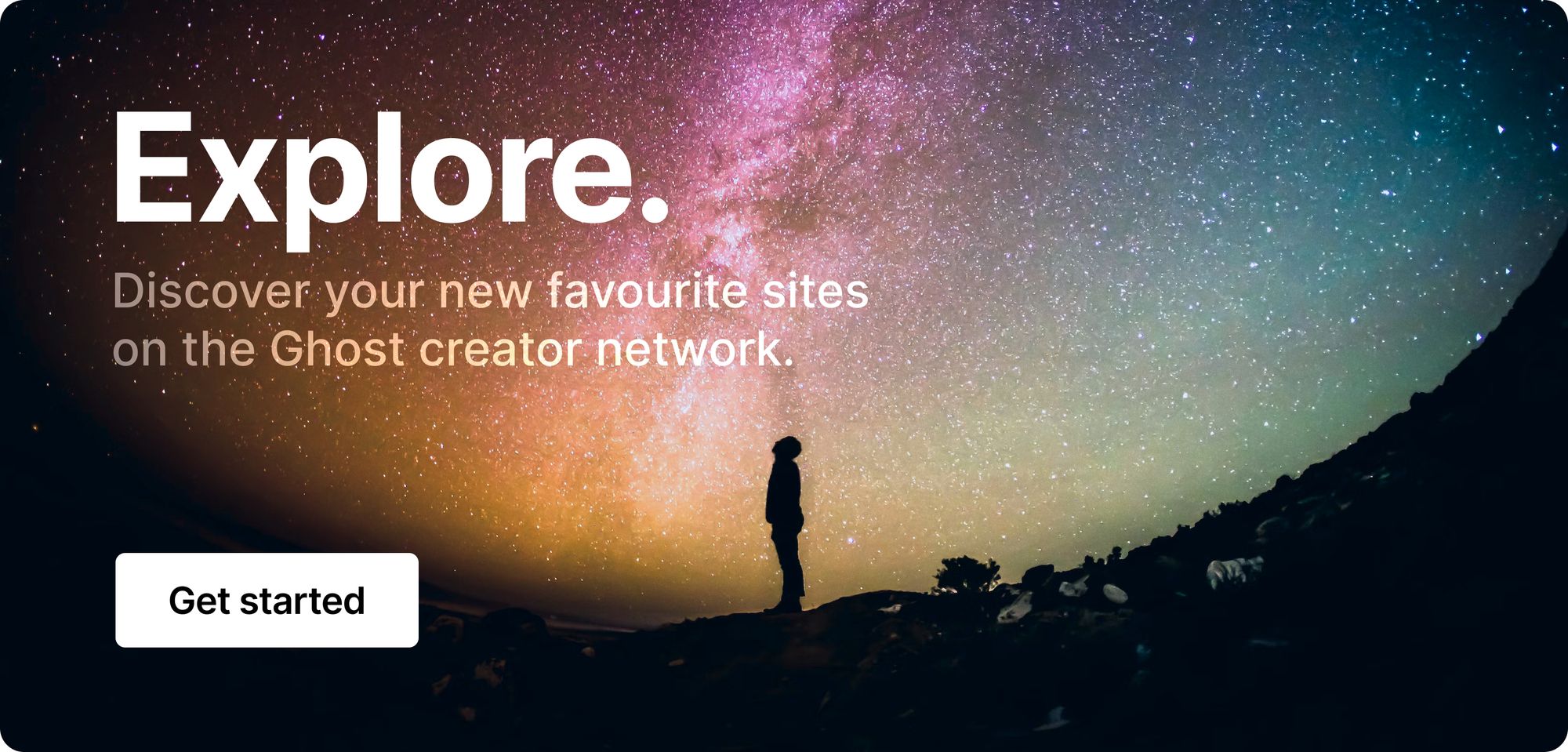 ---
The art of attracting an audience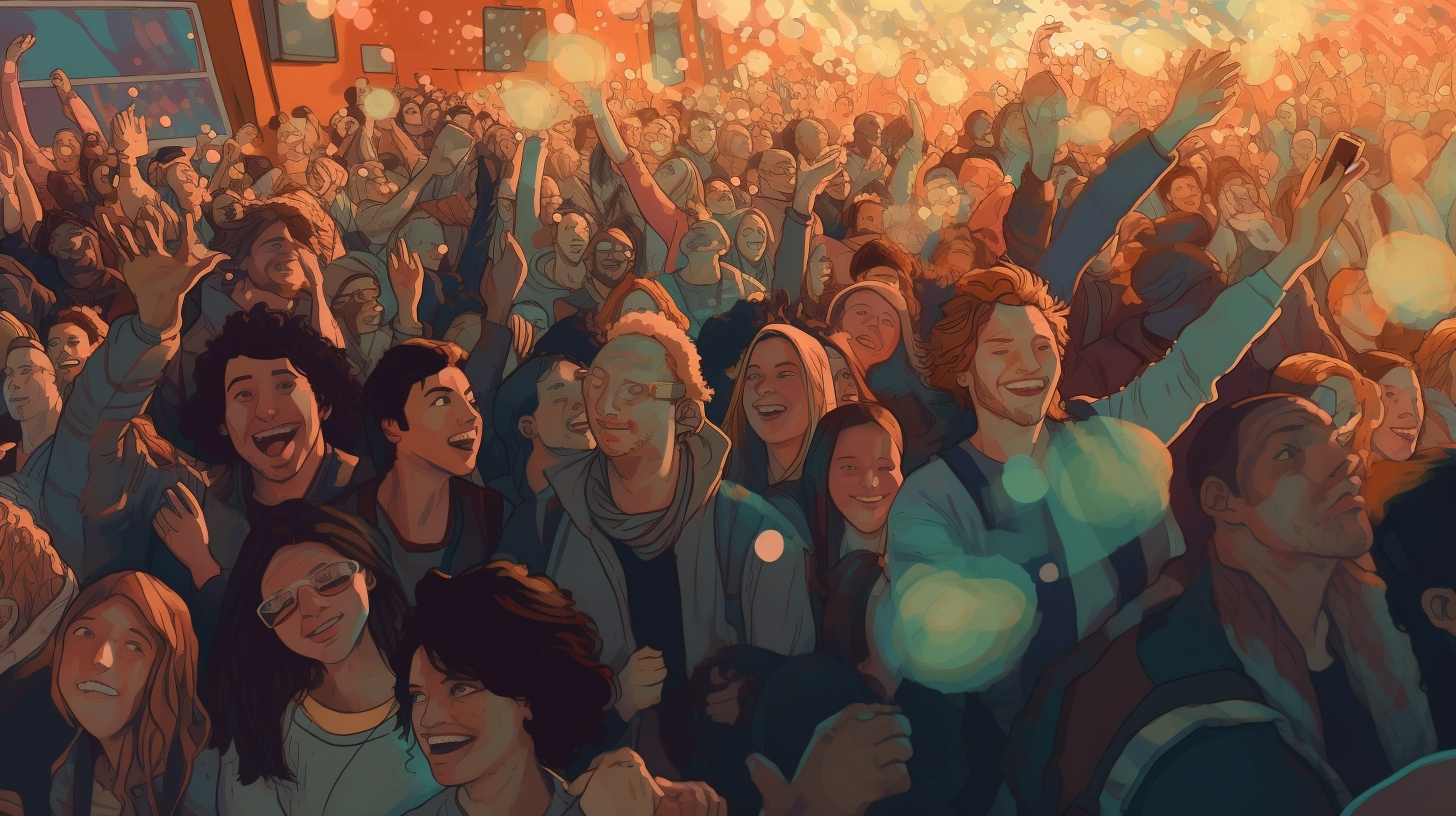 When it comes to publishing, community is key. Building a loyal following of readers isn't just about subscriptions and site traffic. Tessa R Davis believes that it's also about building a writing world where your audience is happy to live, and happy to champion.
In simple terms, audience building is the art of attracting and engaging a group of individuals (your audience) who resonate with what you do, or say (or sell). It's about creating a community that shares your interests and values your content. Remember, your audience is not just a bunch of numbers on your analytics page. They are real people who appreciate your work and could potentially become your customers, clients, or advocates. – Tessa R Davis
How do you get started on your audience "world building"? Tessa has some tips:
What's your specialty? Know who you are, and why you're doing what you're doing. This helps you discover who you're writing for.
What's your content strategy? Consistency is important, but so is quality. Be sure to listen to your audience's wants and needs.
What's your soapbox? Determine your message and who it's for. It's better to focus on one high-value platform so that your words are clear.
Who's on the VIP list? Email addresses are gold. Build an audience based on their email rather than their social media handle.
What are you worth? Value is key! Nothing else matters if your readers aren't benefiting from their investment.

Building a high-value audience isn't a sprint; it's a marathon. It requires patience, consistency, a targeted content strategy, and, above all, providing heaps of value to your audience. It's about understanding that your audience isn't just numbers on a screen but real people who are investing their time in you. So make it worth their while! – Tessa R Davis
Creating your own personal fan club isn't easy, but as long as you invest in your readers, they'll invest in you. Everybody wants community, and you have the power to create your own circle that your members will be happy to be a part of for a long time. If you build it, they will subscribe. ⚾️
---
Curator's pick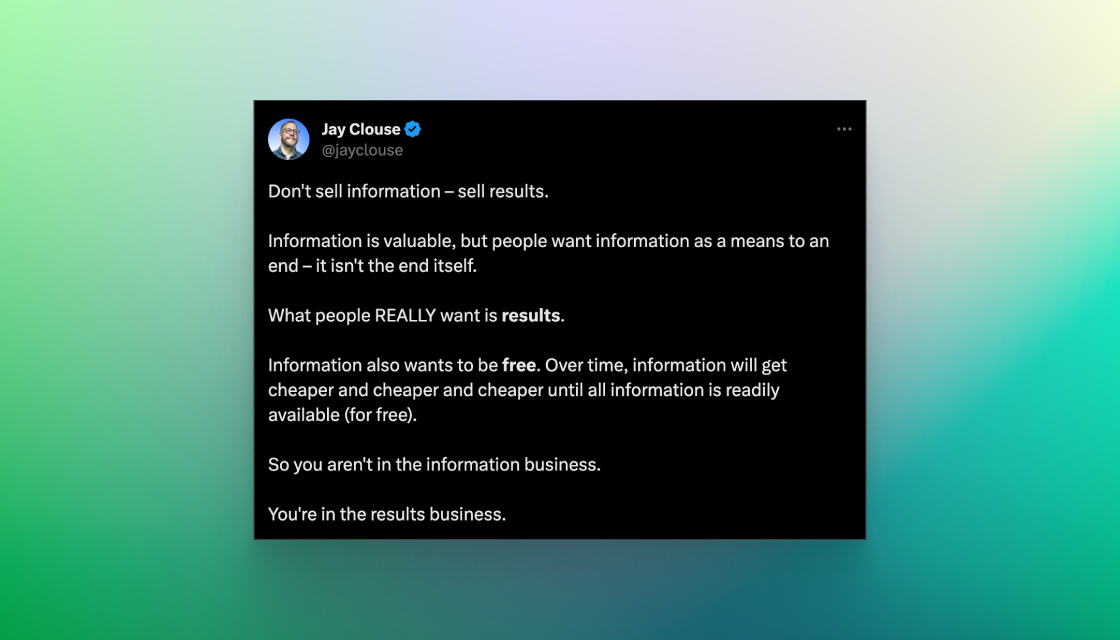 ---
Enjoy this newsletter?
Forward to a friend, sharing is caring.
Anything else? Hit reply to send us feedback or say hello. We don't bite!
Join an invite-only community! Connect with like-minded people who create content professionally — apply here.
---