🎸 Getting your brand back together
---
When you think of your favorite brands, what sets them apart? Is it their exceptional products and helpful solutions, or is it the way they make you feel? Nowadays, creating emotional connections with your audience is essential for building brand success. This week's newsletter is about the importance of boosting yourself to boost your brand. Let's go!
💬 In this week's issue:
A new approach to personal brand building
Six lessons from the home pages of creative entrepreneurs
How to be completely ignorable
Was this email forwarded to you? Subscribe here!
---
Brand under construction
In the era of late-stage capitalism, everything is a product, an ad, and a brand. Yes, even you. We regret to inform you that you are being perceived at all times. Your personal brand is a combination of beliefs, feelings, attitudes, and expectations that everyone holds you to. You know who you are, but does your perception of yourself match how others see you, and how does your personal brand impact the value of your work?
Writers Jill Avery and Rachel Greenwald at Harvard Business Review provide guidance on how to reach your goals by polishing your personal brand.
Step 1: Define your purpose - This may seem daunting, but it's not as heavy as it sounds. What are you bringing to the table, and what do you want to accomplish? How do your life experiences connect to your goals, and what group will you target? Check out how Jay Clouse states his mission right on his home page.
Step 2: Audit your equity - In other words, what are your credentials, current social connections, and what have you learned just by living life? Wrapping yourself up in a shiny package can help you determine if the brand you think you are is the brand you really are. Defining your authentic self will show your followers who you are and build trust.
Step 3: Construct your narrative - The stories you choose to tell are what mold the perception of your brand. It's your job to control and craft your narrative authentically. Don't be afraid to get personal. This shows your audience how unique and relatable you are and will encourage them to share their stories to build community.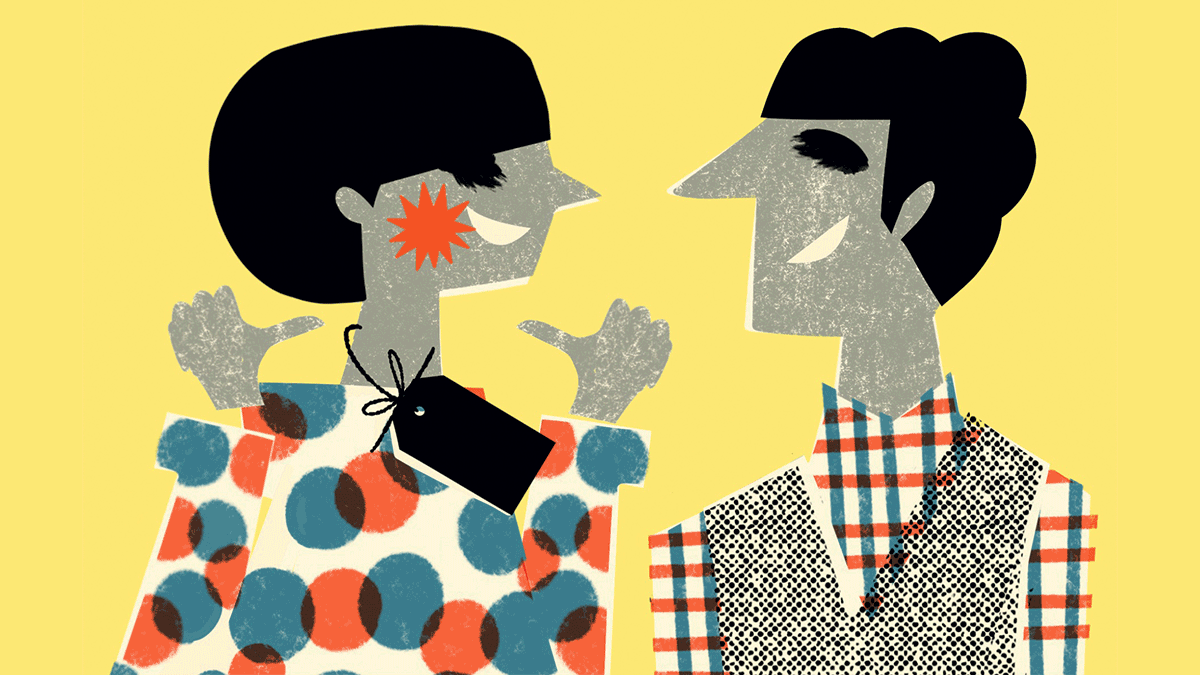 Step 4: Embody your brand - When building and engaging with your community, remember that you're constantly advertising yourself. Be aware of your messaging and how you communicate with your audience. Does your communication style match how your brand is perceived? Are you getting too personal or not sharing enough? Find your sweet spot.
Step 5: Communicate your story - Use marketing tools to promote your brand and tell your story. This increases discoverability, awareness, and understanding with your audiences. Showing the masses why your work has value is essential to your brand's success. You'll want to aim for your target audience and how they consume media. Mix it up, and don't be shy about self-promotion.
Step 6: Socialize - Creating a community of loyal advocates helps make the biggest waves regarding brand awareness. Having other people share your stories enhances your credibility and allows you to reach new audiences. Find your allies and share your goals with them. They want to help you, but they may not know how to get started. Lift them so they can lift you.
Step 7: Reevaluate and adjust - Remind yourself that, just like anything in life, personal branding is an ever-changing process. You may not be doing what you're doing at this moment a year, a month, or even a week from now. Change is constant, so leave space for your brand to breathe. In the end, your personal brand should always be personal happiness.
---
Interesting stories & ideas 📚
---
There's no place like a home page
A lot of the time, someone's first impression of you and your brand is your website's home page. Optimizing your home page is no easy feat. You must incorporate elements that attract traffic, educate your visitors, and invite conversions, all within a split second before they click away in disinterest.
So, what's the best approach to home page glory? Writer Josh Spector shares six critical lessons from the home pages of smart, creative entrepreneurs.
#1 Prominently display a sign-up form. Getting a reader to subscribe should be one of your top priorities, so give them a clear reason to join and make signing up as easy as possible.
#2 Feature curated content. Identify your most impactful content and drive people to it. Try featuring your most popular posts like how James Clear and Wes Kao feature theirs.
#3 State your goals. Exclaiming who you're helping and how you're doing it is a great way to convince a visitor why you have what they need instantly. Your home page isn't always about you; it's also about your audience.
#4 You don't have to have a photo. Showing a picture of yourself is a nice touch, but it's not always the best approach. It's ok to let people connect to only your content rather than what you look like. Let your work speak for itself.
#5 Show social proof. Don't be timid about advertising how great you are. Think of your home page as a personal billboard. Justin Welsh references that over 180K people subscribe to his newsletter. It's ok to brag a bit!
#6 Include a key statement. Your home page should reflect the key beliefs of your work and approach. What is your discipline, big idea, or mission? Communicate your brand's foundation in a punchy and attractive way.
---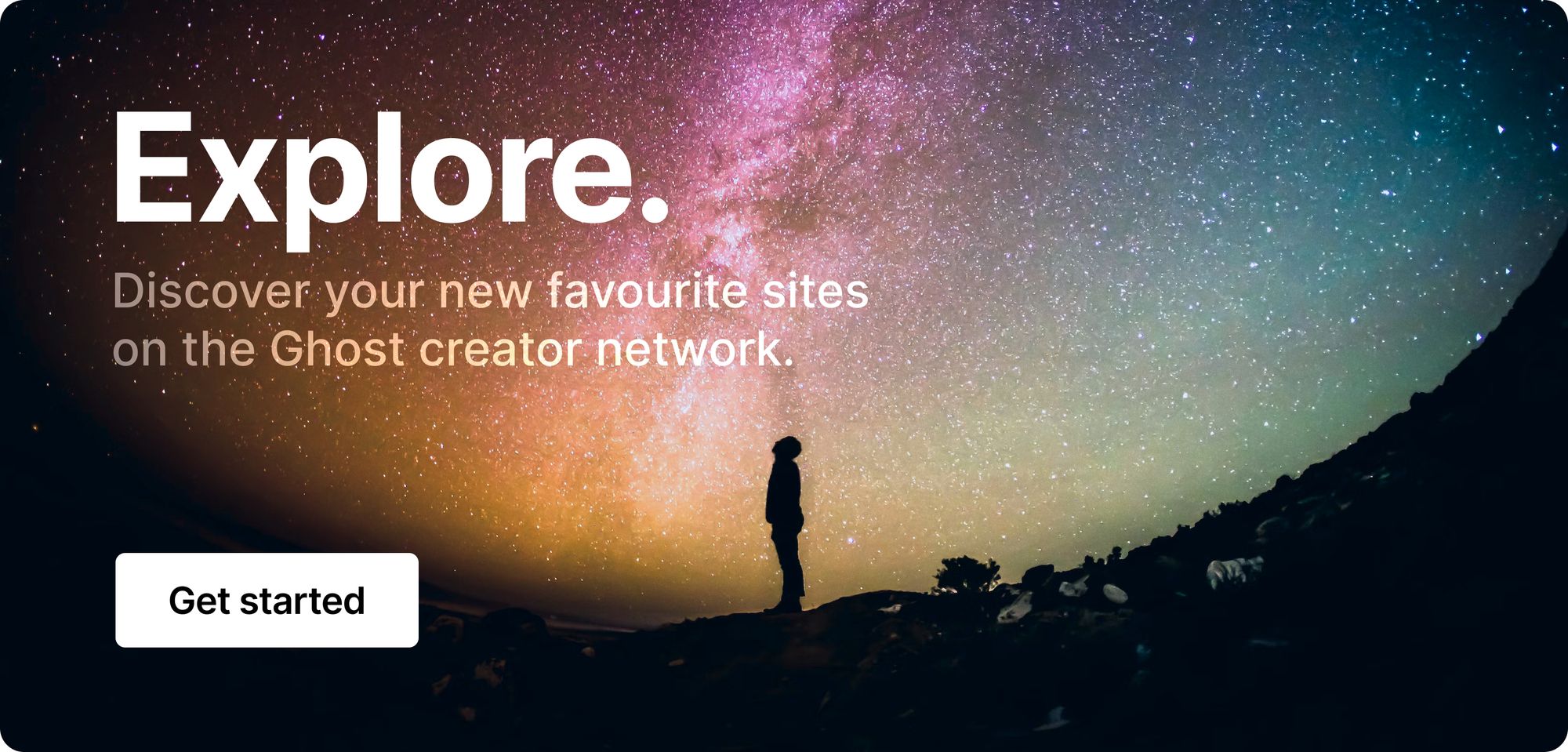 ---
Avoid everything to accomplish nothing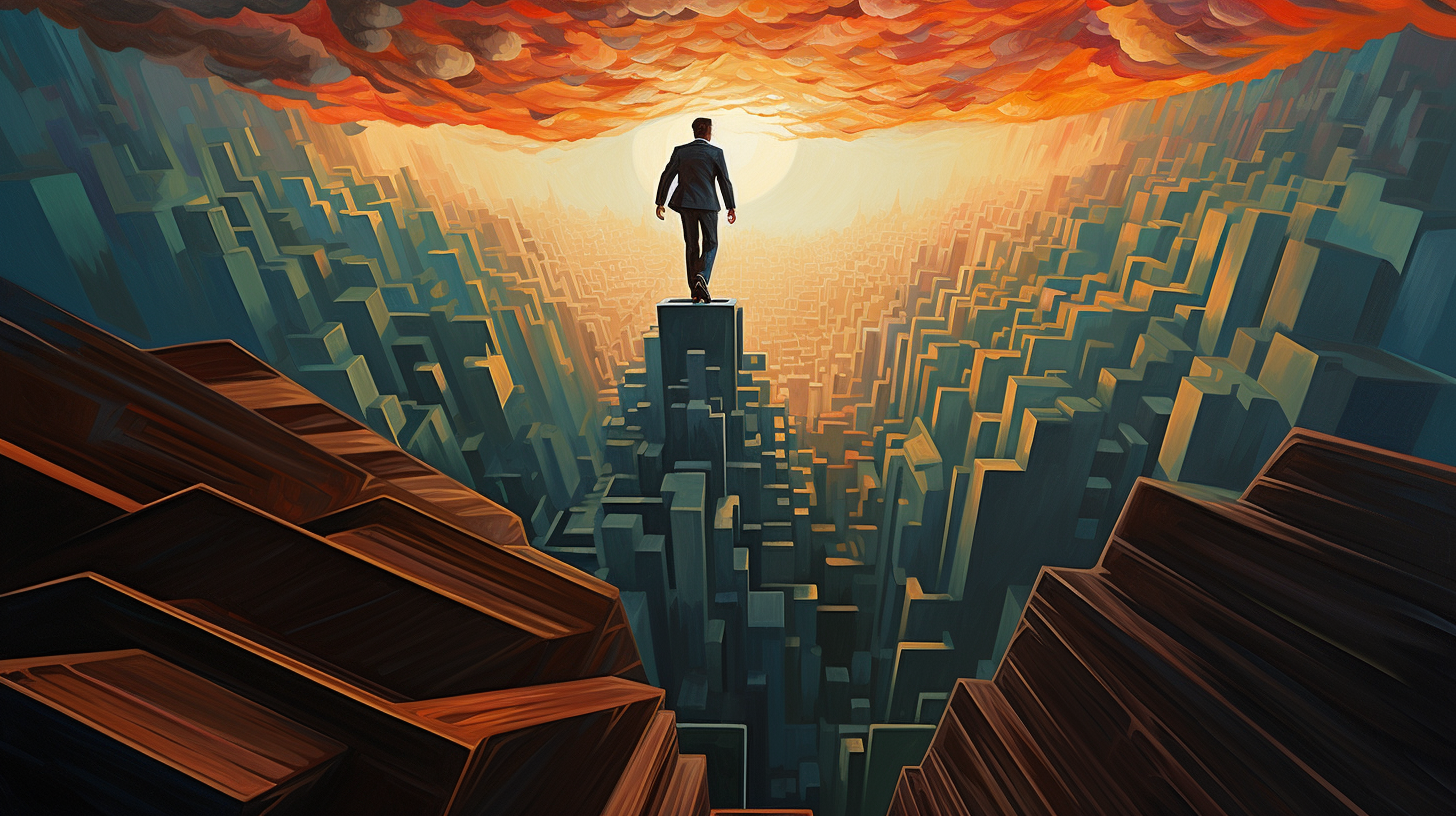 Are you scared of the outside world? Are you afraid of your talents, uniqueness, and success? Are you terrified of nobody and everyone caring about you simultaneously? Well, if you're sick and tired of being perceived 365 days out of the year, Neal O'Grady from Neal's Newsletter has some great advice on how you and your brand can be completely ignorable.
‣ Only do the logical thing and do what everyone else is doing. Don't stand out. Don't make waves. Your boat starts rocking? That's just the gentle breeze of boring normalcy, my friend. Just stay in one place, and everything will be ok.
‣ Post and ghost. Avoid community and connection at all costs. Just share your content and get the hell outta there. Don't follow up, and don't review. Who cares why you got over 1,000 likes and shares? Not your problem.
‣ Ramble on and on about nothing. Clear and simple language that's easy to understand is overrated. If you make things too easy, the public might figure out why you're so great. Sounds like a lot of pressure.
‣ If you have unique points of view, do original research, or share a distinctive perspective, stop! People might notice you. Just recycle other people's ideas and take a little nap. Life is easier when everything's the same.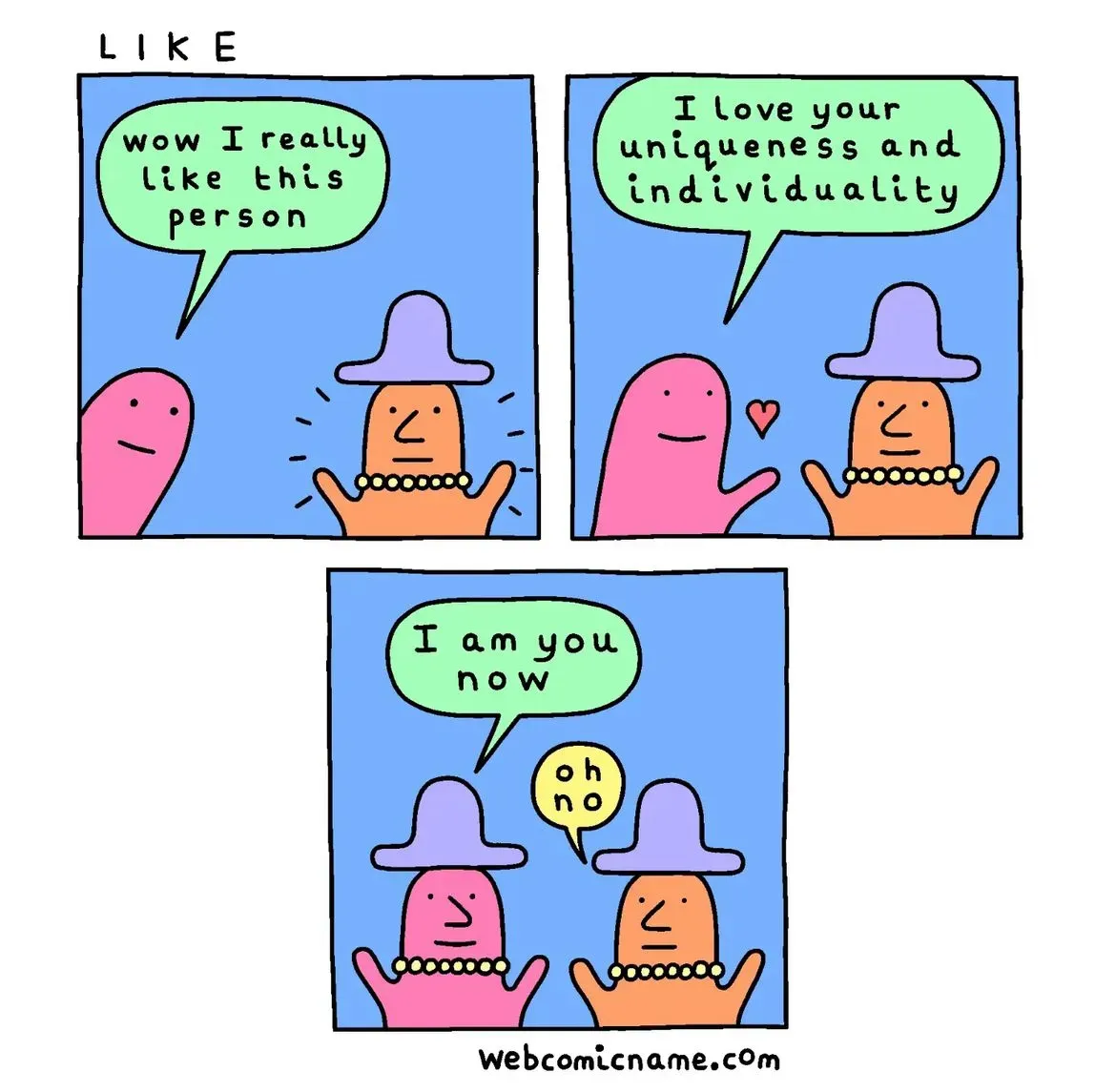 ‣ Everything should be perfect before you publish, and everyone knows that perfection is entirely attainable. So, until you feel 100% satisfied with everything you do, don't share your work. Keep it inside until everything is perfect.
‣ Have a specific solution to a particular problem? People might find that extremely useful. It's probably best to help as many people as possible with their broad problems so your brand goes unnoticed.
‣ Did you hear? Trends are trending. It would be best if you hop on any trend you see and have zero identity of your own. Choosing a specific niche that leads to lots of unique success sounds complicated.
‣ Your audience loves kind, courteous, and giving people. So, ask yourself, "What's in it for me?" All of your relationships should be completely robotic and transactional. Have a soul? Put it in a nice box and save it for a rainy day.
In short: copy others, write poorly, use people, and do a bit of everything for everyone. Actually, just let AI do those things. Just kidding. If you want to succeed you need to become un-ignorable. And to do that, do the opposite of all of these things. – Neal O'Grady
---
Curator's pick ✍️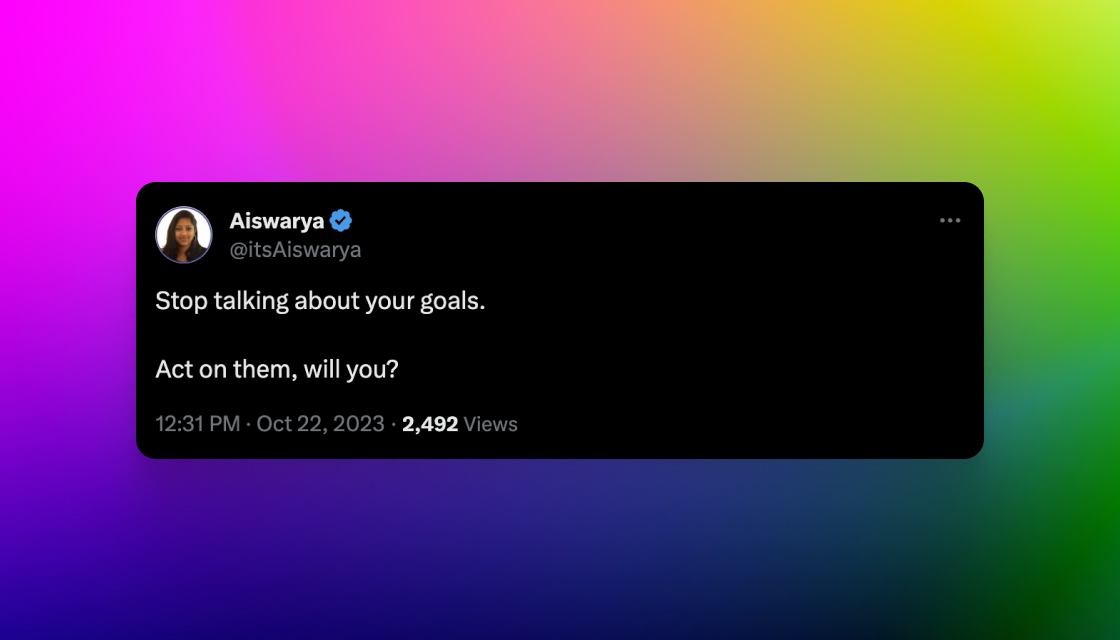 ---
Enjoy this newsletter? Forward to a friend or hit reply to share your thoughts. We don't bite! 👻
Want more how-tos? Search our library of tutorials and subscribe to our monthly "Build with Ghost" newsletter.
Join our Ghost Creator Community! Connect with like-minded people who create content professionally — apply here.
---