Welcome back and happy Sunday! A new week brings fresh inspiration and innovative insights from the world of independent publishing.
💬 In this week's issue:
Get personal. How events and in-person interactions can help you grow your newsletter audience.
Getting sponsored. Useful tips about positioning newsletter ads to advertisers.
Creative spark. Wise words about harnessing your creativity and building spaces for community to thrive.
Was this email forwarded to you? Subscribe here!
---
How face-to-face meetings can boost audience growth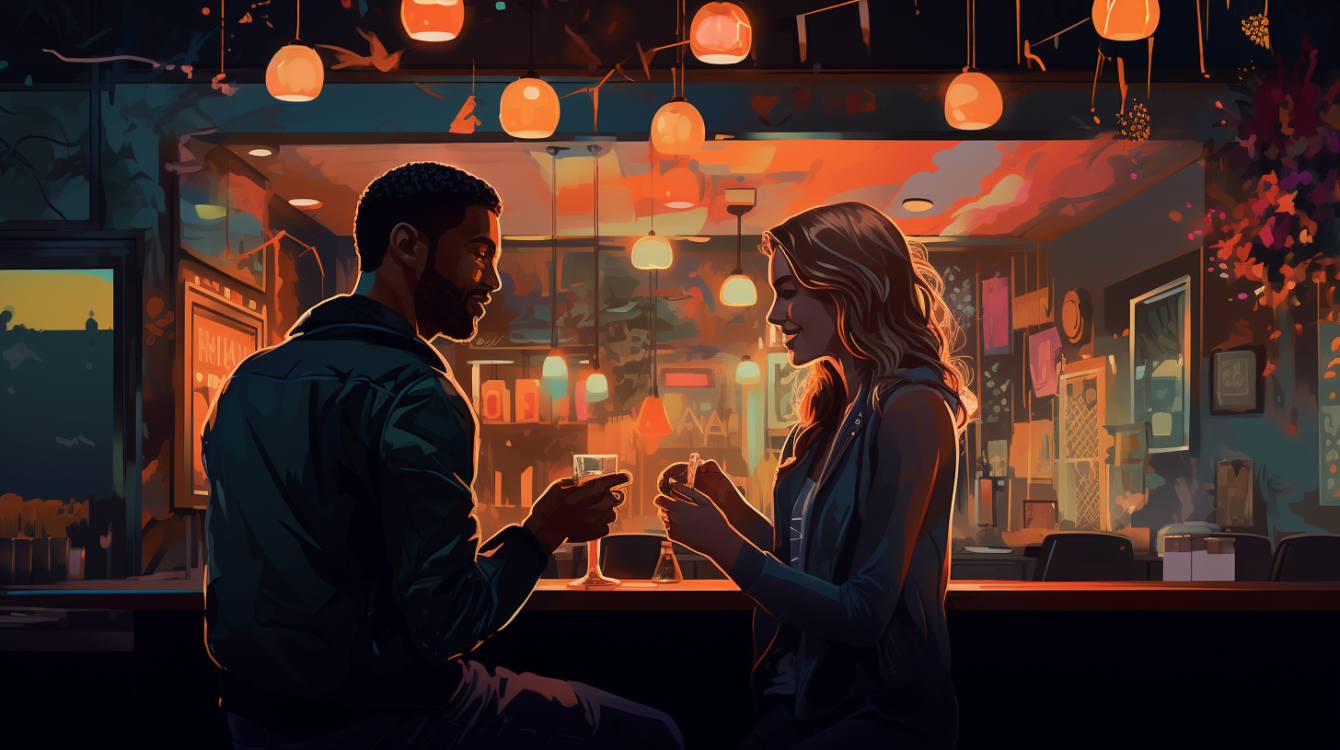 Here's a growth channel you might not have thought about — in-person interactions! Whether this means attending events, creating events, offering 1:1 calls, or opening up an office hours slot.
This might sound like a lot of work, but as Simon Owens argues, it's worth considering the fact that face-to-face interactions can offer unparalleled opportunities:
I think a lot of media entrepreneurs underestimate the power of face-to-face interactions as a growth tool. If you have a phone call or in-person meeting with an operator within your niche, they're more likely to recommend your outlet to others. I've met a lot of successful creators who were extremely aggressive about attending live events and also scheduling phone calls with their most engaged audience members. — Simon Owens
Here's some examples of publishers who have benefitted from face-to-face interactions:
Pickleball newsletter The Dink traveled to pickleball events around the US in a van with their logo on the side. This allowed the founder to meet the sport's top players and influencers (and helped the newsletter grow to 150,000 subscribers).
Dan Oshinsky at Inbox Collective provided an automated link in the newsletter signup email offering new subscribers the chance to book a phone call, which attracted many consulting customers.
Jane Friedman of The Hot Sheet leverages speaking at industry events to build a subscriber base.
The RANGE Media team run AMA sessions with local Redditors, and host office-hours events in a local brewery.
Simon Owens's Media Newsletter started organizing monthly dinners with media operators in 2023, which has led to an expanding network with dozens of media professionals.

Do these types of interactions scale? Not really. But they provide much greater impact on a per-person basis than any individual piece of content — Simon Owens
Investing in IRL events and interactions might require more time and personal energy than writing a piece of content, but the benefit of creating a network, boosting word of mouth, and creating a flywheel for growth shouldn't be overlooked. So, what type of face-to-face interactions could you create?
---
Interesting stories & ideas 📚
---
Are newsletter ads worth it?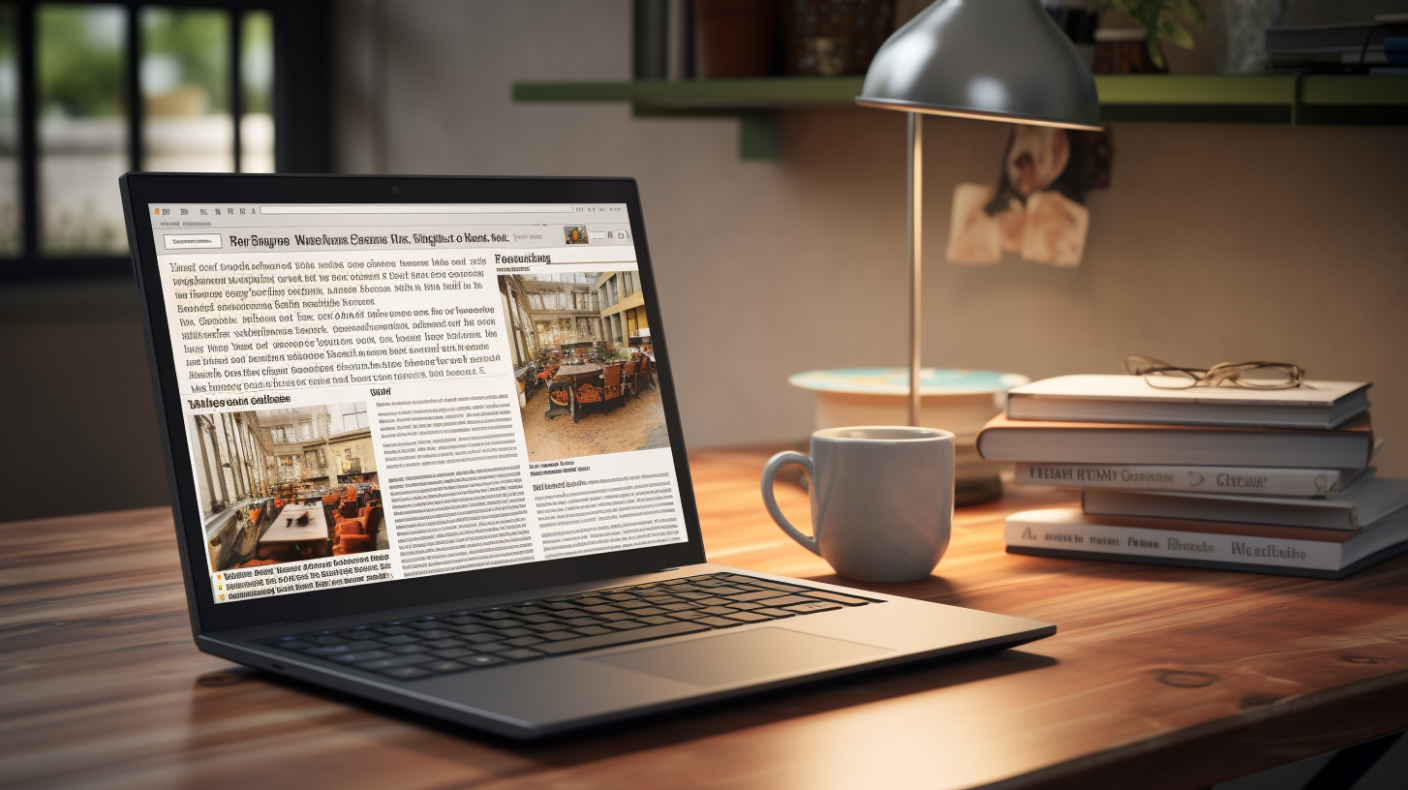 In order to make newsletter ads a sustainable source of revenue, it's important to know how to sell ad slots to potential sponsors. IndieHackers community member Darko shared an interview with Emanuel Cinca, the founder of Stacked Marketer, who has monetized a newsletter with ads and gets new subscribers by doing advertising "swaps" with other newsletter creators.
The takeaways provide some useful insights into how you can better position your ad slots, and give sponsors a good idea of what they can expect upfront.
Compared to social media ads (TikTok, Facebook, Instagram), newsletter ads are high intent. This means they tend to be more expensive but provide higher quality visitors who are more likely to convert, so long as the advertiser and newsletter audience are well-aligned.
The #1 objection advertisers have when starting with newsletter ads is the lack of defined targeting (for example being able to segment the target audience by location, or job).
However, many advertisers come back once they see results and many choose to book recurring slots.
It's not uncommon for 33-50% of the available slots to be booked by returning sponsors.
The expected click-through rate depends on many factors, including the size and placement of the ad, the size of the newsletter's list, and how engaged the list is.
The size of your newsletter matters a lot. The smaller it is, the more likely it is to have a higher CTR, and the more likely that your audience is made of superfans that engage with everything. If you are over 25,000 subs, I think over 0.50% CTR on your primary placement is pretty good, but you can definitely get it to 1%. Then smaller placements drop much lower in CTR, as expected.
The cost per click for a newsletter ad can vary between $1-$10, depending on the audience type and size.
Keeping your list clean is the best way to provide good results for sponsors, and therefore keep them coming back in the future. The Stacked Marketer's 58,000 readership outperforms industry newsletters that are 3-4x the size, by keeping their list clean!
---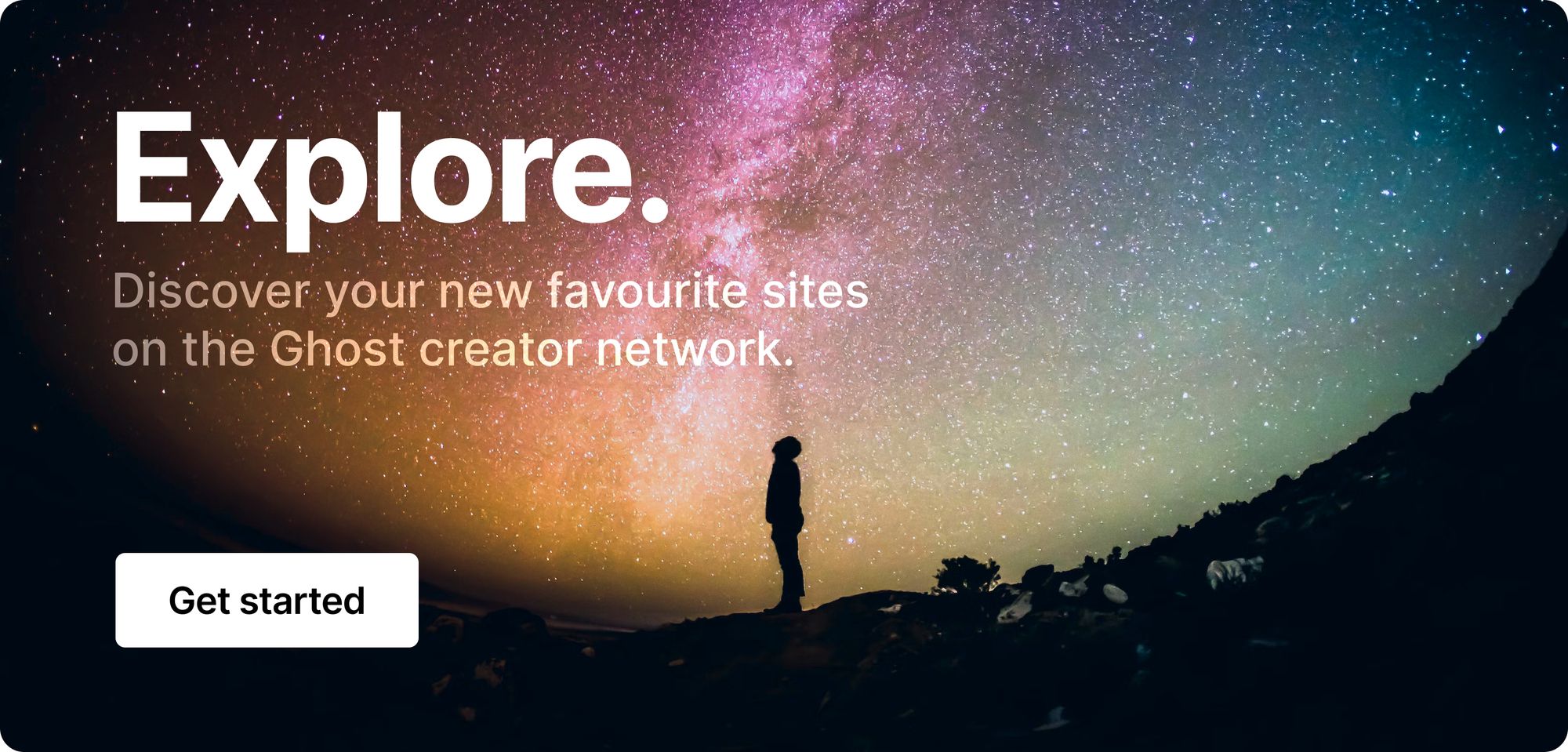 ---
Creating a creative community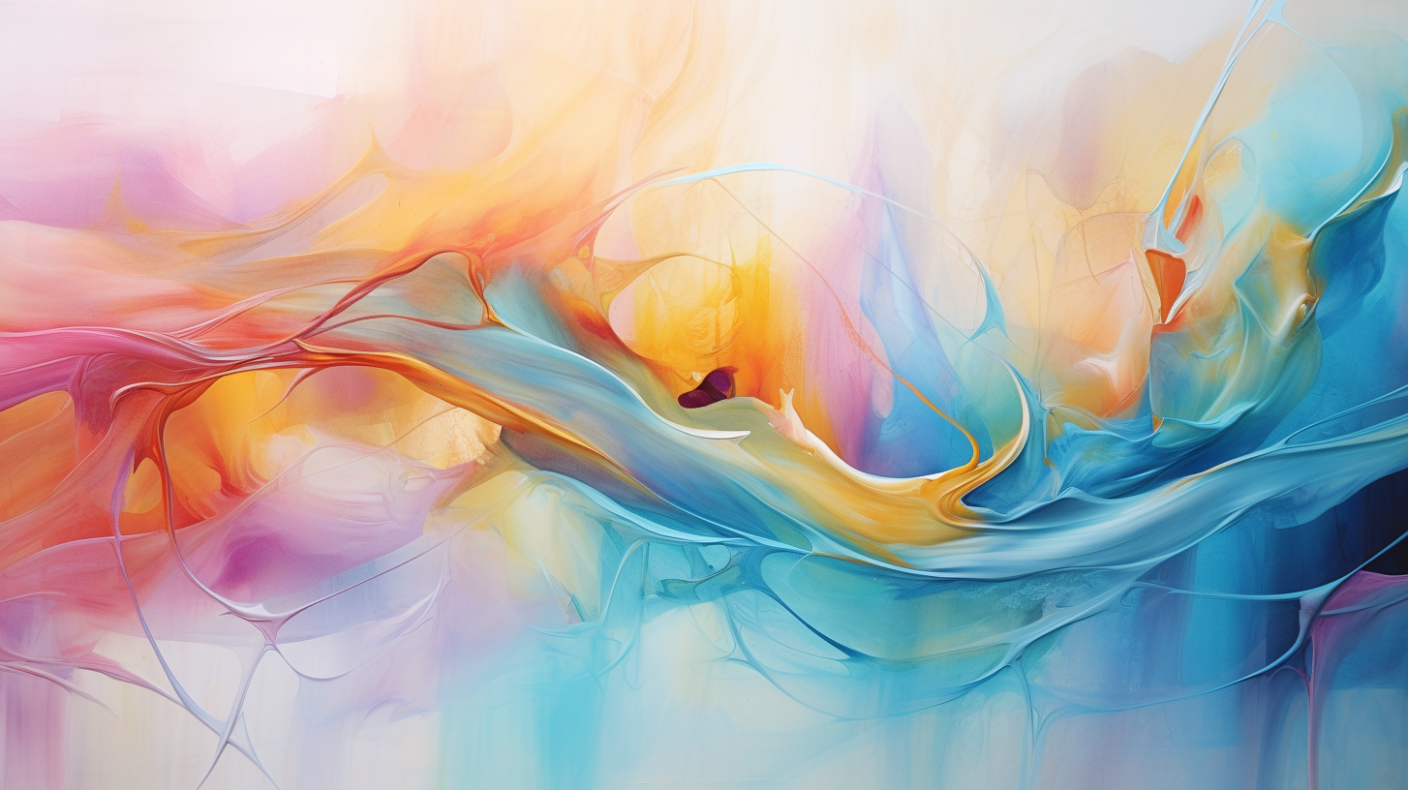 Some of us don't have a choice but to create. When you first got your hands on finger paint in pre-school, the fire was lit forever. Now, as an adult, your creativity has become more than color and words — it's your friends, family, and livelihood. Max Freedman from The Creative Independent sits down with author Emerson Whitney on harnessing your creative calling and building community out of your creative work.
Honestly, I think there's really nothing else to me besides this. There wasn't anything else I was supposed to do. I entered this material reality with a commitment to writing things down, and it has stayed. There was no point in my life that I was wanting to do absolutely anything else at all.
So, how do you use your creative spark to truly better yourself, and the spaces around you? Emerson has some wisdom to share:
Be mindful of how your work impacts others. You may feel like a solo artist, but the entire world is your band. Always keep your ears, mind, and heart open.
Use social media as a creative tool. Harnessing the power of social media to connect with other creatives and fans alike is a great way to flex your work and your voice.
Your work should reflect who you truly are. Don't be shy about injecting your identity into what you do. This is how your readers relate to your work, keeps them coming back, and makes them stick around.
Follow the money. As you build a business around your creative work, don't be afraid to talk openly about status and class. Show your followers how you live, and they'll share their lives with you too.
Teach! Surround yourself with other creatives who want to learn from you and vice versa. By natural osmosis, your creative space will morph into a "learning community" rather than a classroom.

The hope is that it's a place where I'm sharing my resources and my experience, especially in publishing and writing, but also, I'm totally a learner, and I'm blown away constantly by how badass my students are and what they're up to. I like the fact that we spend our time in a learning community, versus considering my students as a glass that's empty that I'm filling with stuff.
Sometimes, all we have is human connection. We're not meant to spend our lives totally alone, yet your creative space can sometimes feel a bit isolating. If you're feeling uninspired, pop your bubble and live a little! Show the world who you are, and it'll show you right back. 🚀
---
Curator's pick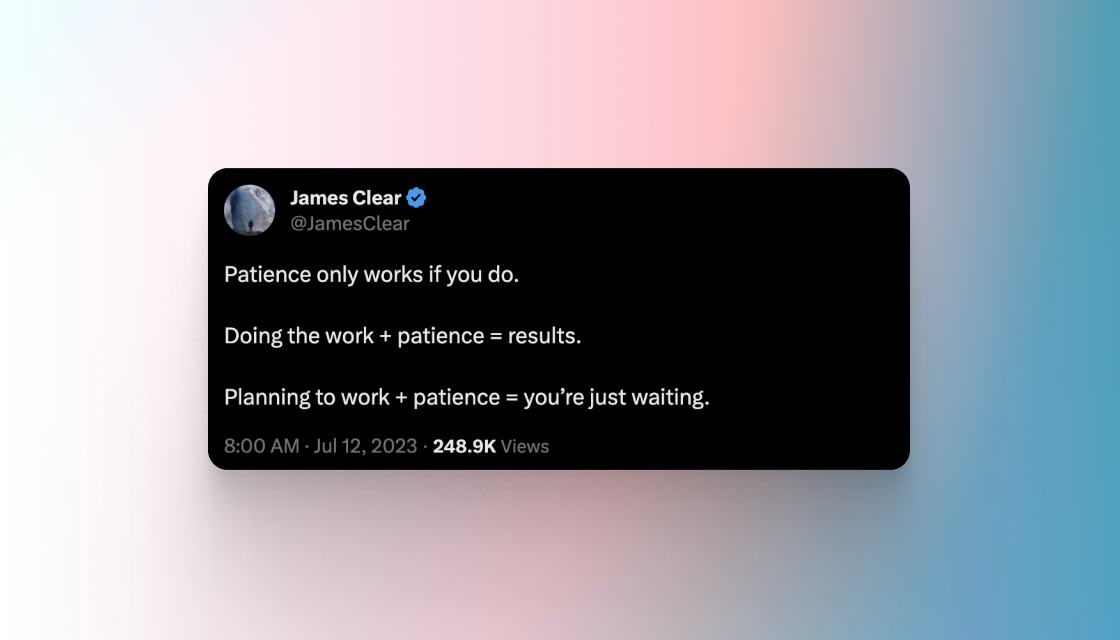 ---
Enjoy this newsletter?
Forward to a friend, sharing is caring.
Anything else? Hit reply to send us feedback or say hello. We don't bite!
Join an invite-only community! Connect with like-minded people who create content professionally — apply here.
---