Ghost for Newsletters
The independent publishing platform that makes it as easy as possible for authors like you to start a professional, premium newsletter.
Why should newsletter authors use Ghost?
Build an independent business from your newsletter, where you always own your content & benefit from 0% transaction fees.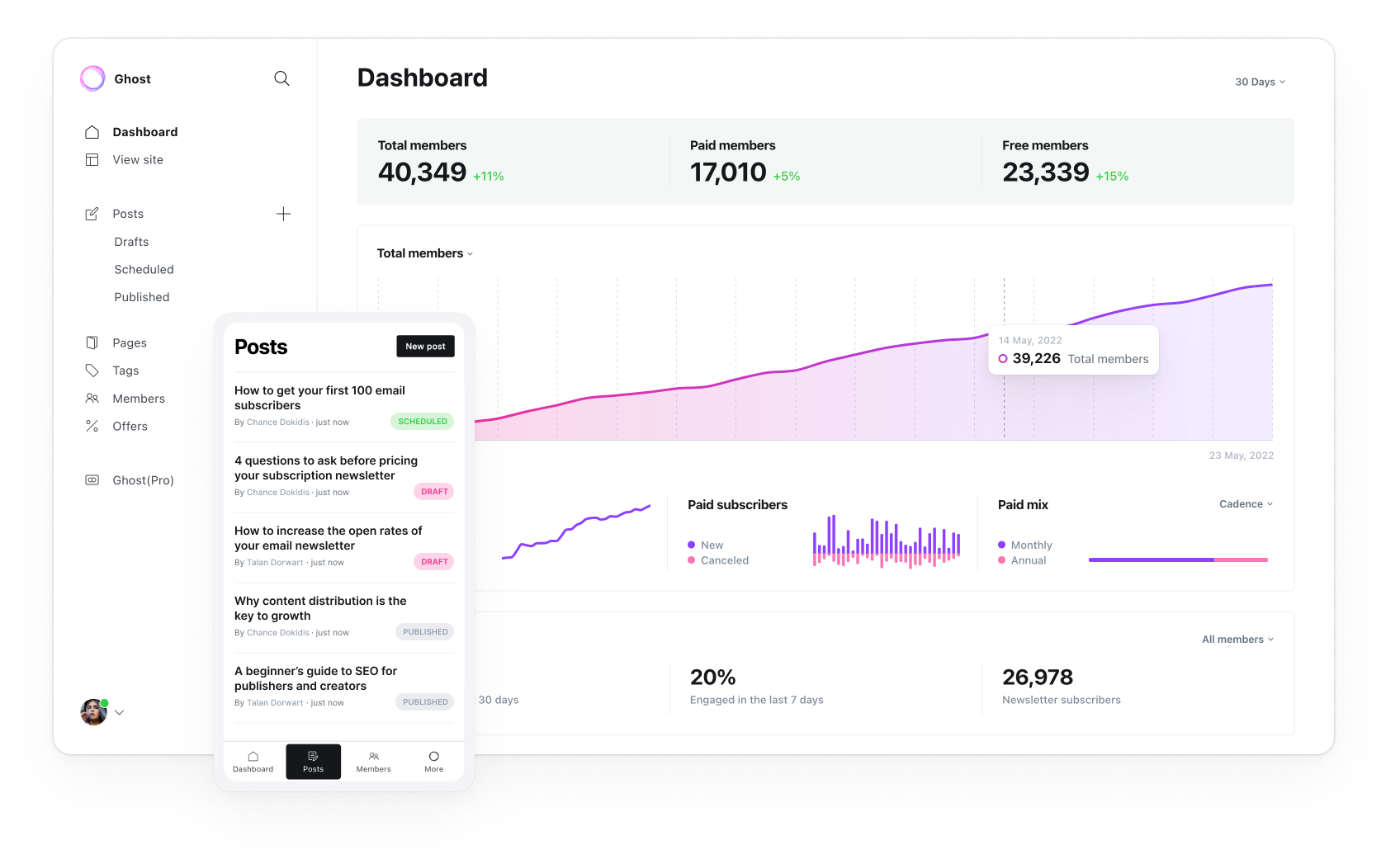 Own your content
Create a custom email newsletter website
Publish to email and your very own custom website in a few clicks. Ghost is the only membership platform that allows you to create a truly custom website for your newsletter business.
Everything you need
Write & send emails from one place
Discover a battle-tested publishing platform with native email, memberships & subscriptions – with 0% transaction fees.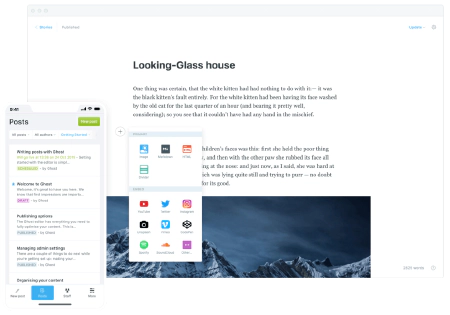 The rich editor provides a familiar writing experience, supporting dynamic cards for when you need to add things like images, embeds, or HTML.
Everything you create with the editor can be published to your site as well as emailed to a segment of your subscribers.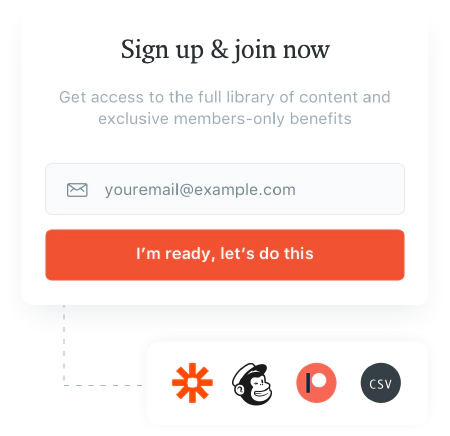 Develop a direct relationship with your audience and run a paid newsletter, or a free newsletter - it's up to you. Ghost is flexible and fully open source, so you always own your content and your subscriber lists.
The best part: we never take a cut of your earnings, so all of your revenue is yours to keep.
And more
Features for newsletter authors
All the features you need are ready to use, and you can get up and running with your new Ghost site in minutes.
Free 14-day trial
Easy setup
Open source