All content from Vimeo works with Ghost automatically via our OEmbed integration. All you have to do is paste a URL!
When using videos in your content it's important to use reliable video hosting with great performance so that your readers are always able to play your content. Self-hosting videos is very hard to do reliably - so it's a much better idea to use a proper video provider and embed one of their players on your Ghost site.
Fortunately you'll find that Ghost is compatible with all of them, no matter which service you prefer! Here's a quick guide for embedding public and protected video content using Vimeo.
Embedding a public video
Copy the URL of the video you'd like to embed.

Paste this URL into the Ghost editor and it'll be automatically transformed into a rich embed of the video you selected.

That's all there is to it! Ghost interacts with Vimeo via their OEmbed API in order to retrieve all the correct settings automatically and serve your video in the best way possible.
Here's an example of the end result:
---
Embedding protected videos
If you're running a membership publication, it's possible to embed fully protected videos from Vimeo on your Ghost site. For this, you'll need to be using the Vimeo Plus paid plan or higher.
Update the privacy settings of your video
On the video you'd like to embed on a member only post, update the privacy settings by selecting Hide from Vimeo:
Then update the embed settings to Specific domains and enter the URL of your Ghost site:
Embed your video
Now that your privacy settings are updated, grab the embed code for your video: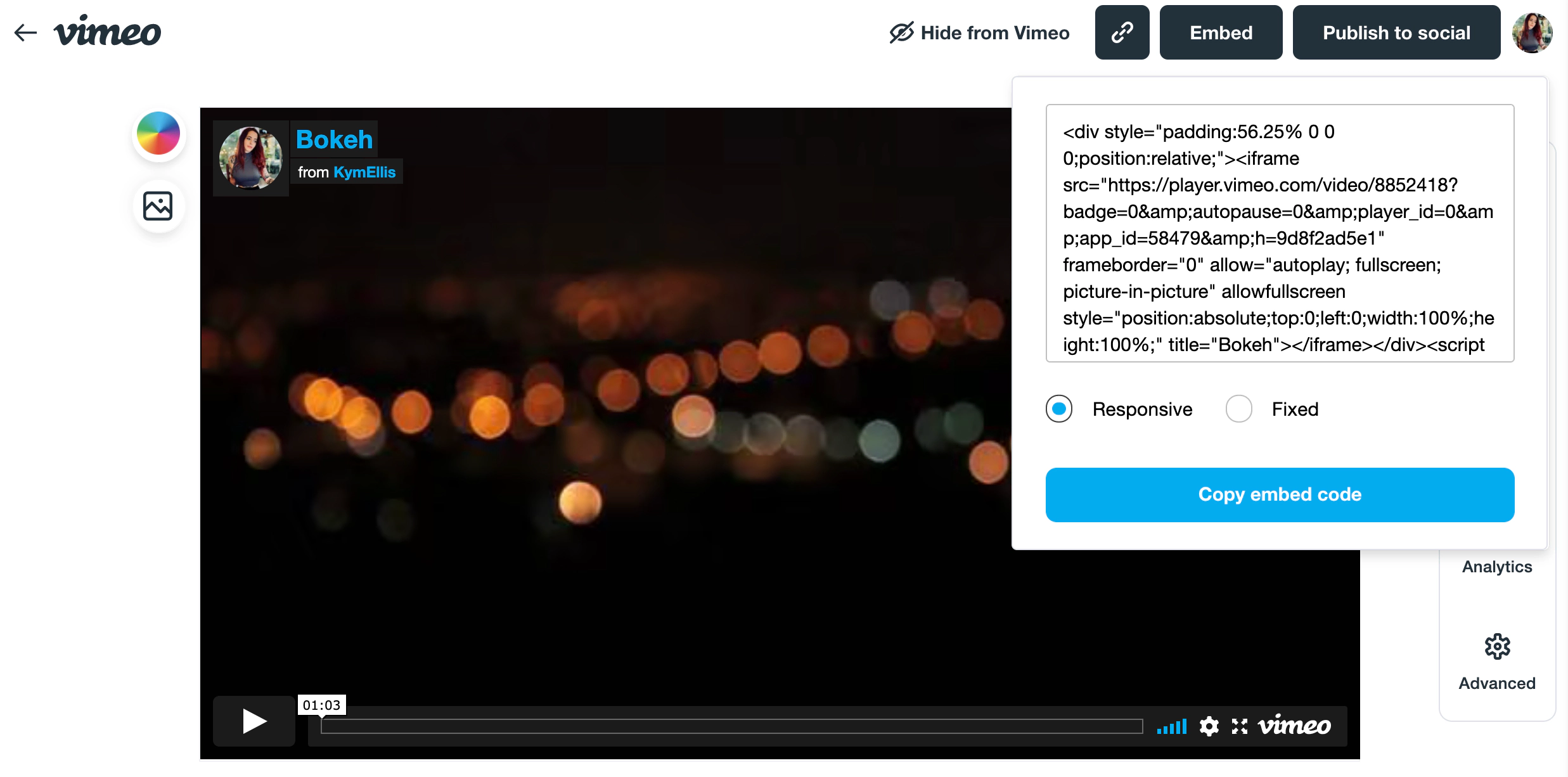 Add the embed code to your post using an HTML card in the Ghost editor, and ensure your post access levels are set correctly so the post is only available to your members: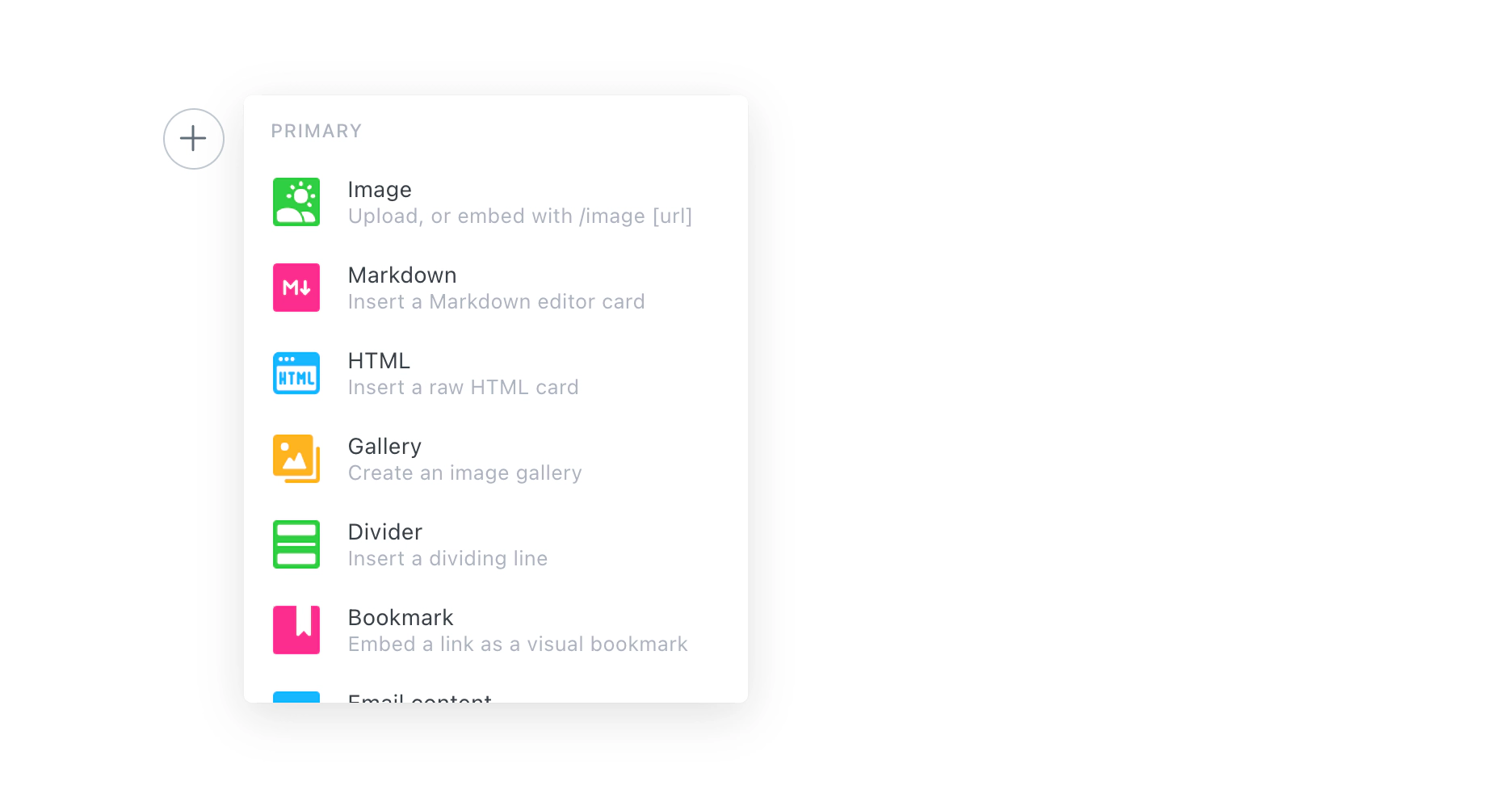 Publish your post
That's it! Now you can hit publish and share exclusive video content with members on your Ghost site.
Do more with Zapier
As always, you can power up your site even further using Zapier. If you're already using Vimeo for videos, then you might also like some of these complimentary automations: