Ghost and SurveyMonkey work together in order to provide sophisticated forms and surveys for your readers
You can use SurveyMonkey for something as simple as a feedback form, or as complex as a long multifaceted data collection journey.
Whether you just want to give people a way to contact you, or you're running a full blown survey which you need to collect data for - SurveyMonkey is a great way to add contact forms to a Ghost site. Getting a working form on your site should take just a few minutes once you've finished making your form.
To get started, head over to SurveyMonkey and create a new form.
Collect survey responses for your website
When you get to the Collect Responses section of building your survey, select the Embed on a Website option.
Copy the embed code for your survey
Once you've selected your ideal display options for the survey, hit the copy button to grab the embed code.
Within the Ghost editor, add a new HTML card
You can paste the form code within an HTML card on any page to embed your form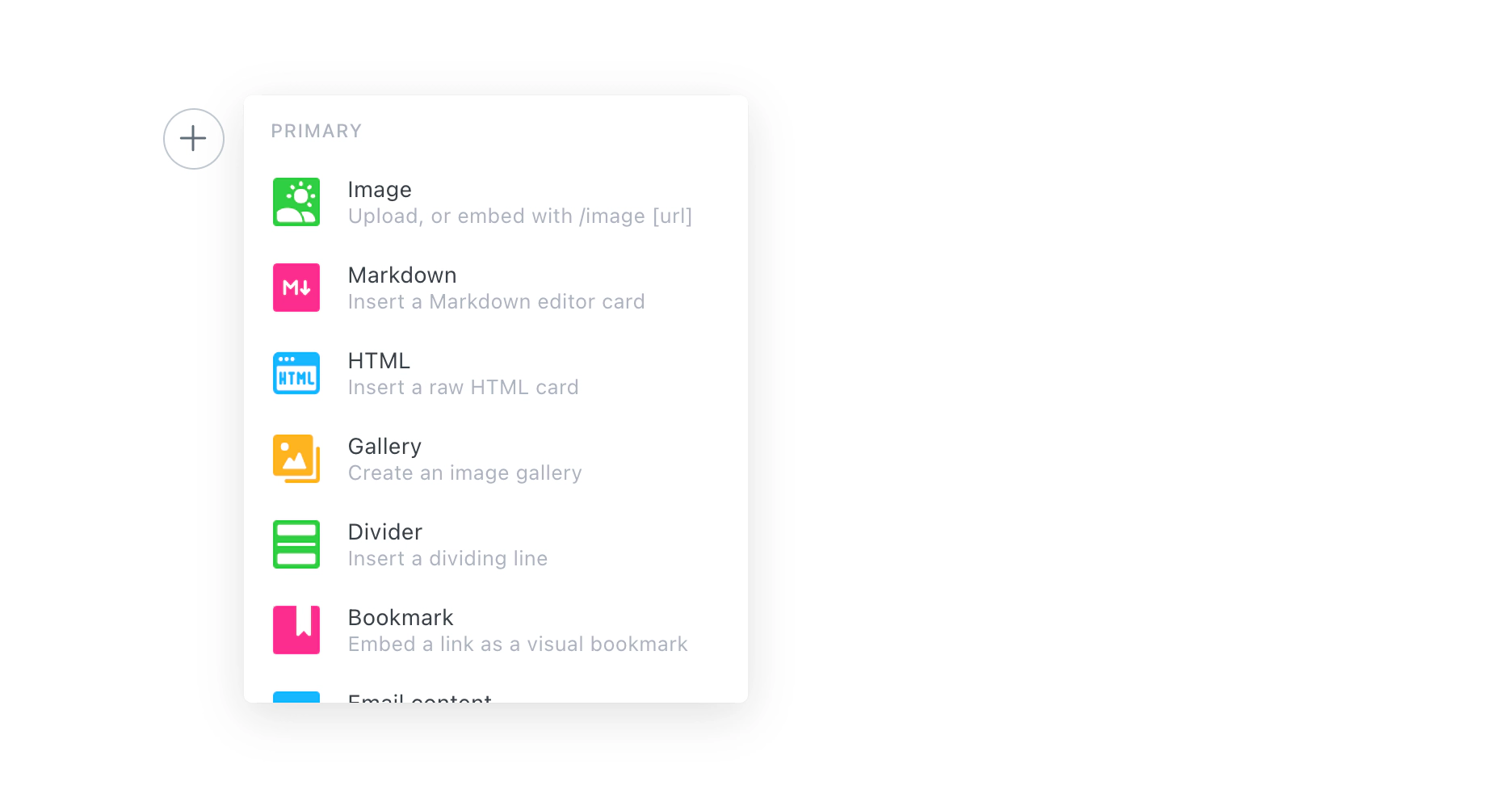 Add some automation to submissions
Once your page is published then the SurveyMonkey form will show up on your site! It's also possible to go further and add automation by using Zapier to process any submitted sureys. Here are a few starting points to inspire some use-cases: