Sell your products to your readers and embed a Buy Button directly from your Shopify store on your Ghost publication
The Shopify platform enables anyone to start, build and run a business selling products, with full ecommerce and point of sale features.
Shopify provides a Buy Button sales channel that allows you to embed your products directly into Ghost using sensible embeds. This is a great way to connect your channels and to promote your products to your audience and monetise your content! It takes just a few steps to integrate your Shopify products with Ghost, here's how it works:
Create a Buy Button sales channel in Shopify
In order to create embeddable versions of your range of products, you'll first need to add the Buy Button sales channel from the left hand navigation menu within your Shopify account. This feature is available to all Shopify plans:
Create a Buy Button for your product
Once your new sales channel is ready to go, create a new Buy Button.
You'll be able to select any of the products in your Shopify account to build a buy button. Once it's created, you can adjust some of the basic functionality and design of your Buy Button.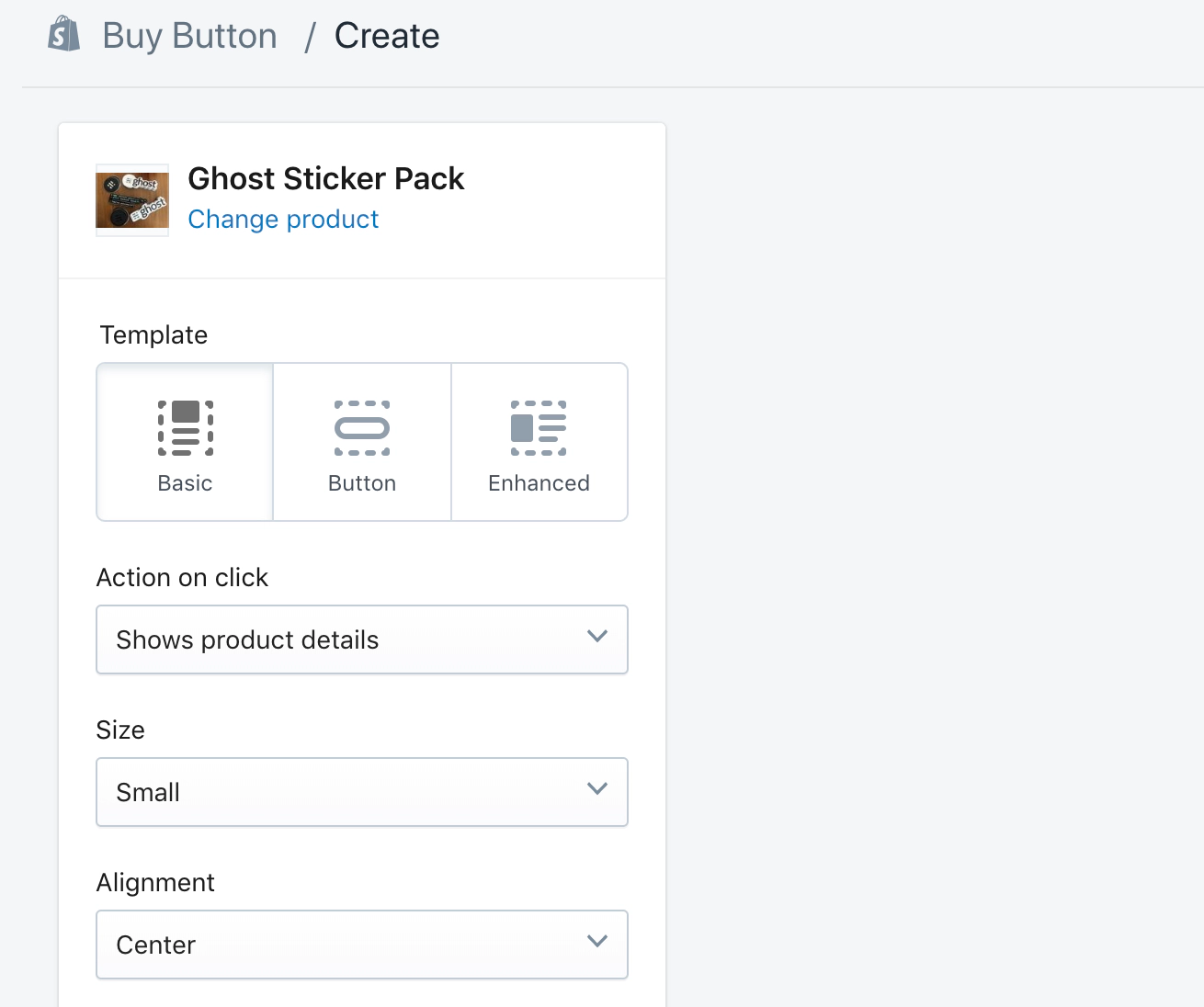 Copy the Shopify embed code
Once you're happy with your Buy Button for your product in the preview, click the generate code button and copy the snippet provided to your clipboard:
Paste it into a block in the editor
Create a new HTML block in the Ghost editor on the post or page you would like to embed your Shopify product, and paste in your embed code: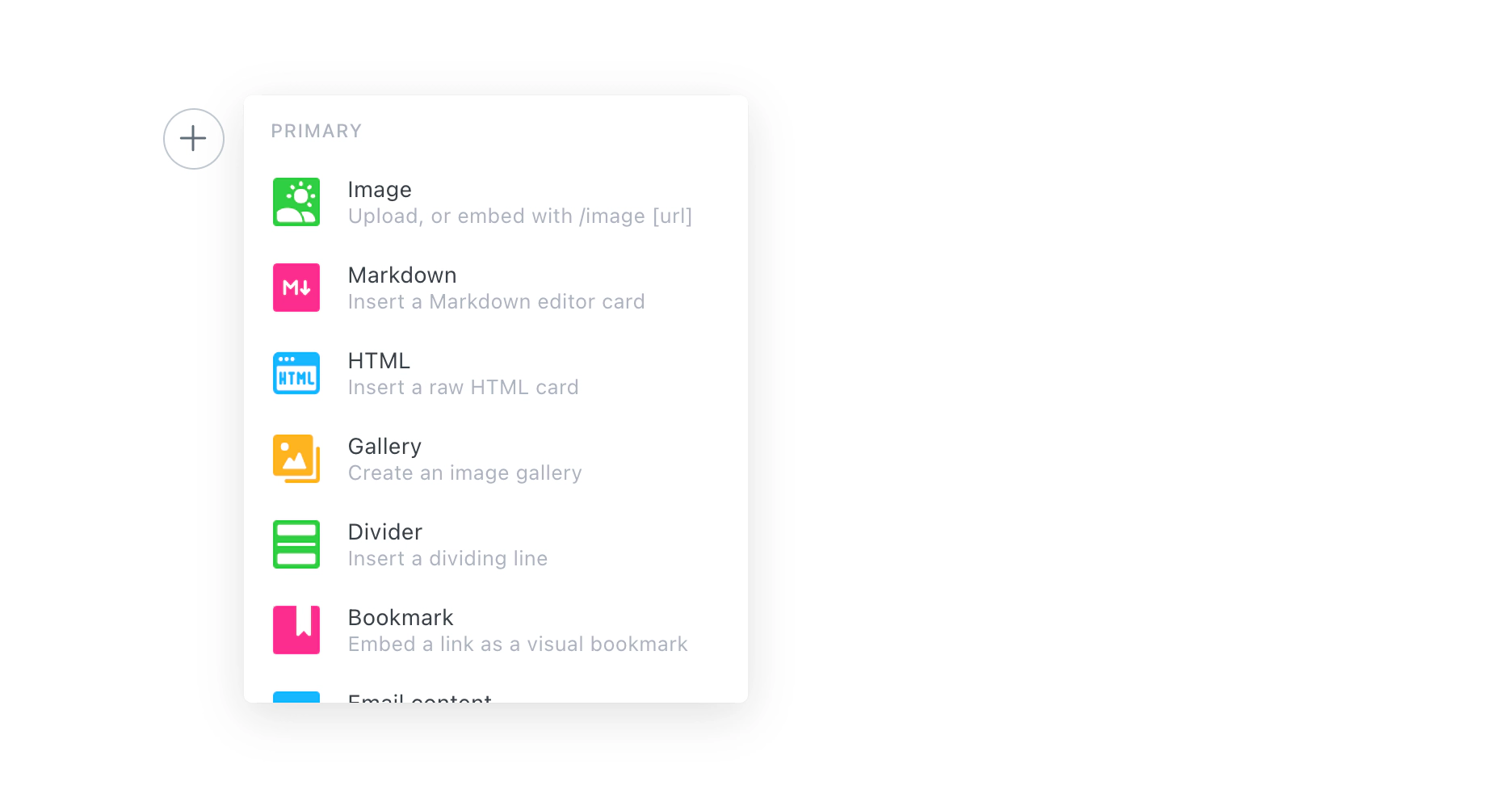 Publish your post
That's all there is to it! Ghost allows you to paste embed code directly into the HTML block and renders the embed content in your post.
Here's an example of the end result:
Tip: For a more advanced implementation, it is entirely possible to embed your Shopify Buy Button directly within a Handlebars template file in the theme layer, or into a custom front-end.
Do more with Zapier
As always, you can power up your site even further using Zapier. If you're already using Shopify for ecommerce, then you might also like some of these complimentary automations: