Jotform is an online form builder for businesses which can be integrated with Ghost to survey your readers and collect information or feedback
Whether you want to collect data from your readers, gather feedback or generate leads, JotForm is a sensible solution that allows you to build an online form to suit your publication. You can build completely custom forms and even edit the design and add your own styles.
To get started, create a free JotForm account and build your first form.
Create your form and share
Create a form to suit your needs within your JotForm account - you can use one of their pre-built templates as a starting point or start from scratch and build your own.
Copy the embed code from the share menu
Next, navigate to the embed menu from the publish options and copy the provided JavaScript embed code from the share page to your clipboard.
Within the Ghost editor, add a new HTML card
Now you can paste the form code within an HTML card on any page to embed your form on a post or page in Ghost!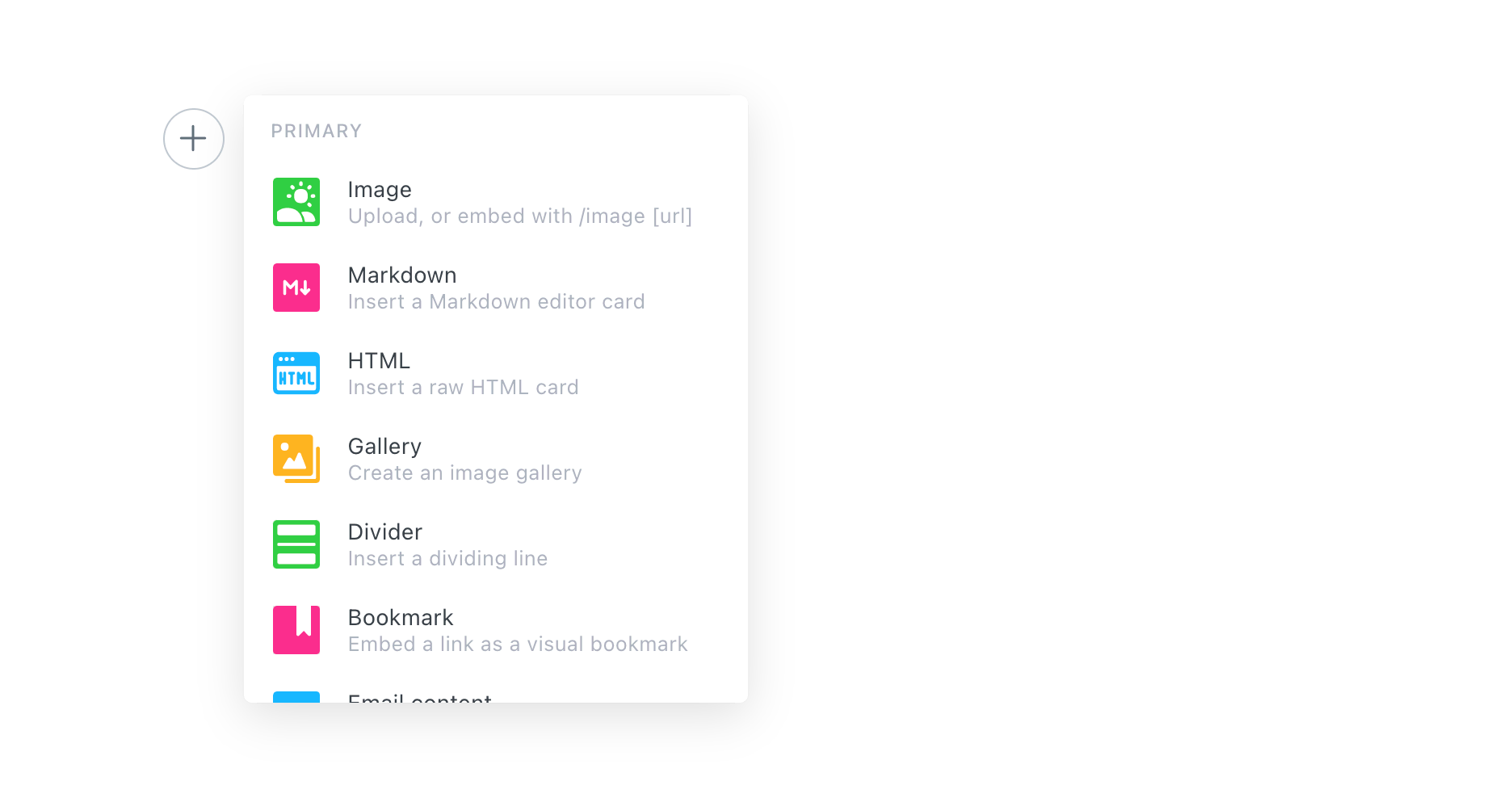 Publish your post or page
That's it - once you're ready, hit publish and you'll be able to see your form in the wild on your Ghost site.
Tip: It's also possible to embed forms directly into a Handlebars template file if you need to replicate your form across multiple pages, or on a custom HTML page on your site!
Here's an example: