Embed products for sale on Gumroad directly into your content in Ghost using sensible HTML embeds
Gumroad as an ecommerce tool which allows you to sell physical or digital products. It's possible to share your products across any Ghost publication quickly using sensible HTML embeds. Here's a guide to get things working!
If you're using Gumroad to take subscription payments from your customers, read more about migrating and syncing customers from Gumroad to Ghost in our migration guide.
Navigate to your product on Gumroad
Login to your Gumroad account, navigate to the products area and open the product you wish to embed on your Ghost site:
Grab the embed code from the share menu
Once you're viewing your published product which you'd like to embed in your content, navigate to share → embed and locate the embed code which appears underneath a preview of your product:
Paste it into a block in the editor
Create a new HTML block in the Ghost editor on the post you would like to embed your Gumroad product, and paste in your embed code: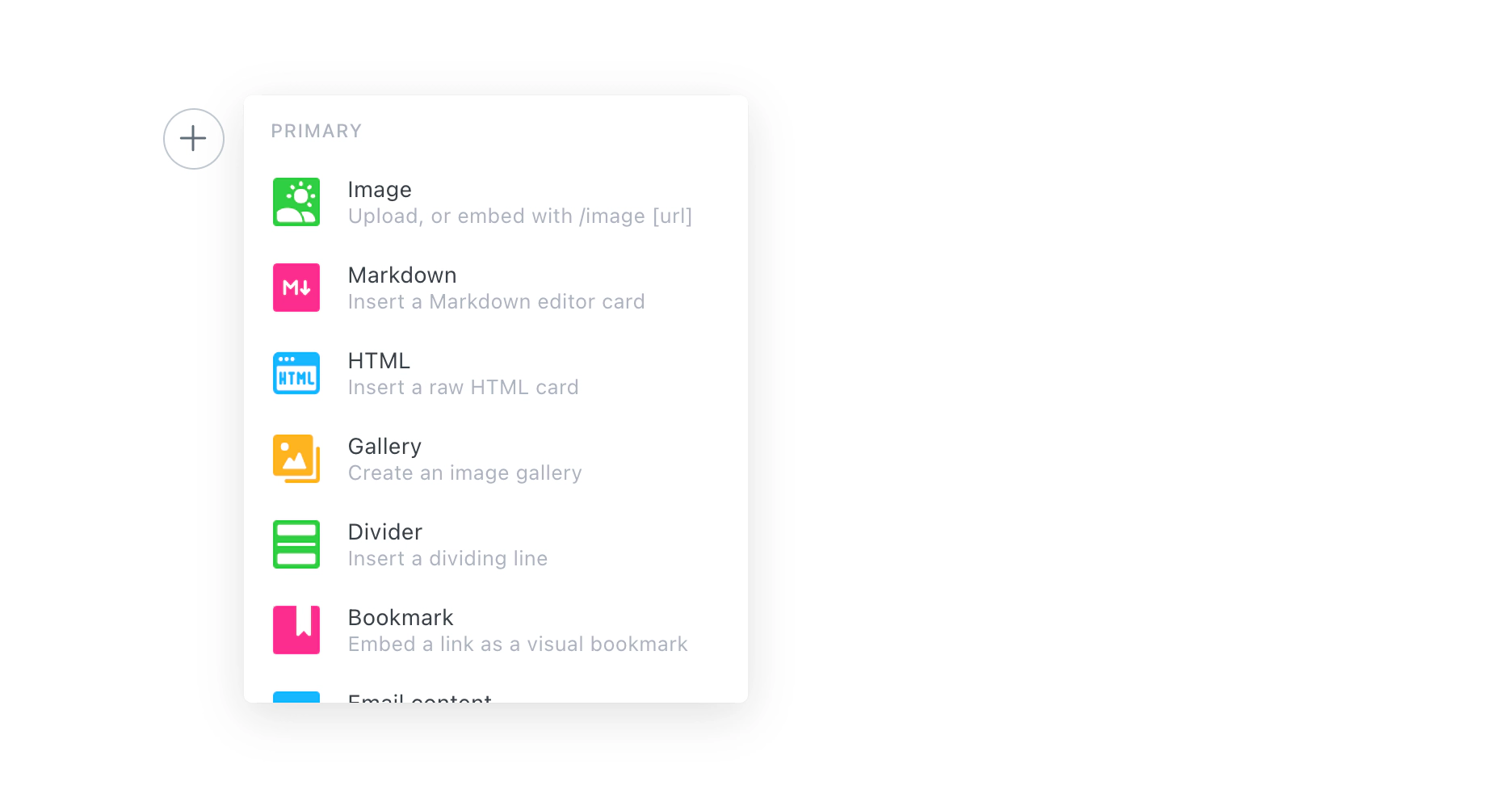 Publish your post
That's all there is to it! Ghost allows you to paste embed code directly into the HTML block and renders the embed content in your post.
Here's an example of the end result:
Do more with Zapier
Power up your site even further using Zapier. If you're already using Gumroad for ecommerce, then you might also like some of these complimentary automations: