Host a podcast on your Ghost site using an integration with Captivate, or run a member only podcast using some automations.
If you're running a podcast and hosting it with Captivate.fm, it's possible to share your podcast content directly with your members in Ghost using embeds and automations. This integration is ideal for publishers growing an audience and offering unique content via a podcast.
Embed a podcast episode into any post
Go to the episode you'd like to embed from your Captivate dashboard and click the Share icon, then copy the Embed code.
It's also possible to use other types of embeds offered by Captivate, such as embedding the latest episode, a playlist or a collection — read more.
Paste it into an HTML card
Once you have the embed code, go to your post in Ghost Admin, insert a HTML card and paste your code.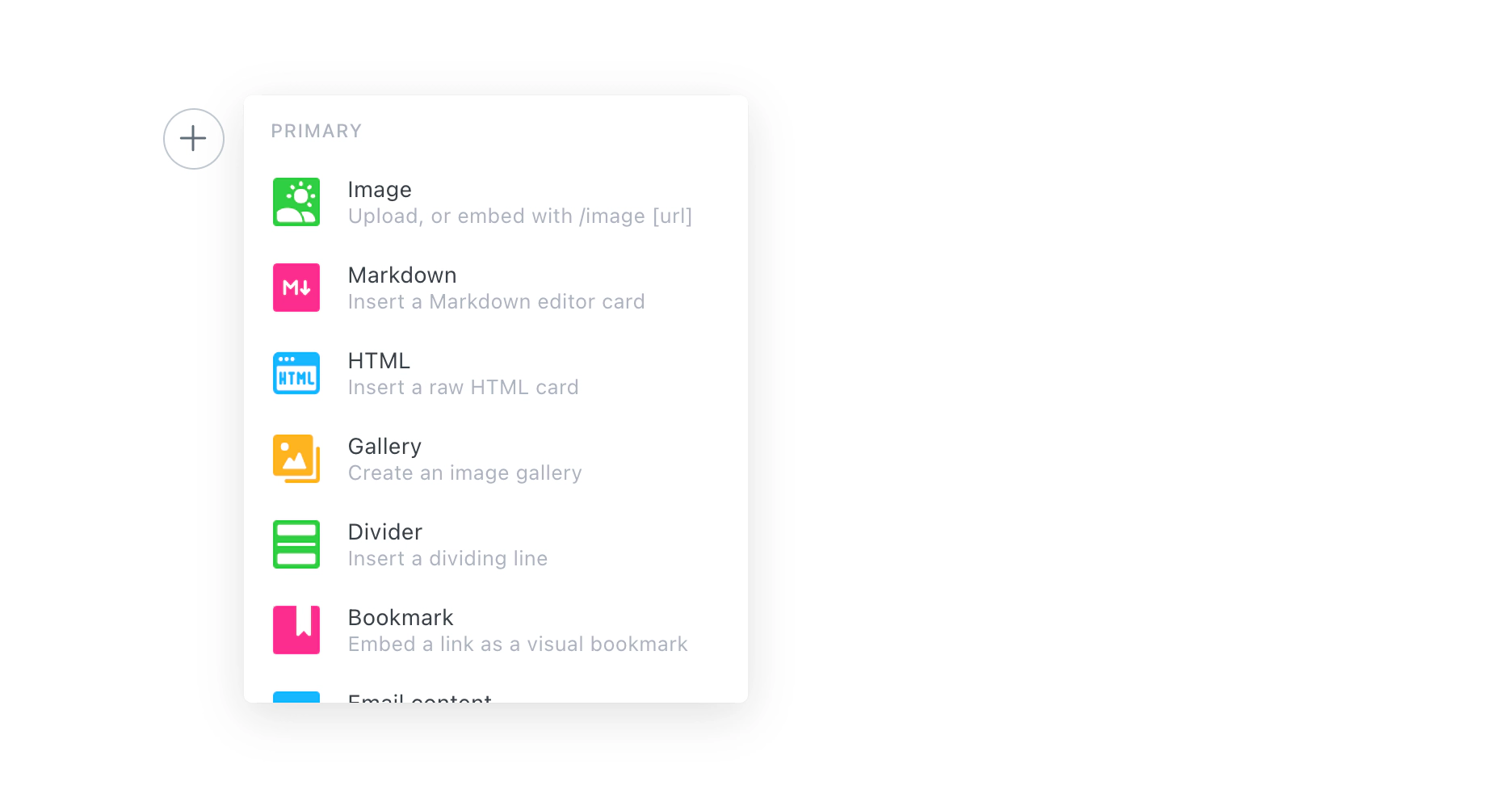 The embedded podcast player will now appear within your post.
---
Running a private podcast with Ghost + Captivate
If you're using Captivate to run a private podcast that you'd like to share with members of your Ghost site, you can use the Captivate private podcast feature in conjunction with the membership features in Ghost.
Create a private podcast
First, create a new private podcast following the Captivate guide. Private podcasts aren't searchable on podcast apps like Apple Podcasts, Spotify or Google Podcast — read more about how private podcasts work.
Give members in Ghost access to your podcast via Zapier
Zapier is a powerful no-code tool to automate actions and keep your members in Ghost in sync with external services, including Captivate. Our Zapier integration allows you to automate processes such as:
Give new members in Ghost access to a private podcast in Captivate
Send new podcast listeners in Captivate into Ghost as new members
Remove access to your private podcast when a member is deleted in Ghost
With the relevant automations in place, you can sit back and relax while new members in Ghost are automatically added to your podcast list in Captivate, and delivered a unique RSS feed URL to subscribe to your podcast content.