It's our birthday! Three years down, $600,000 annual revenue, and what's coming next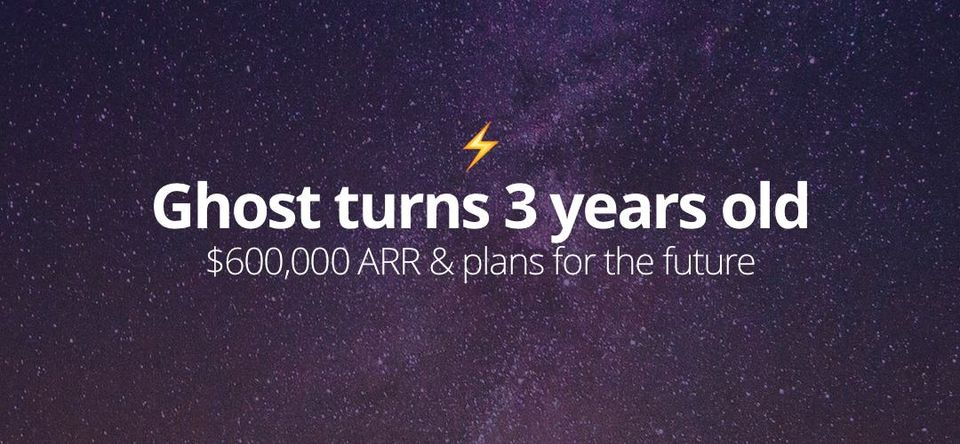 On the 29th of April in 2013, I sat down in a beautiful little co-working space in Austria called Daxbau, and launched the Ghost Kickstarter campaign. Almost precisely 3 years later, I've returned to the exact same spot to write this post while I await the rest of the Ghost team to join me here for our first team trip of 2016.
It's always fun to take some time and look back at just how far we've come every 12 months, and I'm even more excited to tell you about where we'll be going next!
Ghost in Numbers: $600,000 Annual Revenue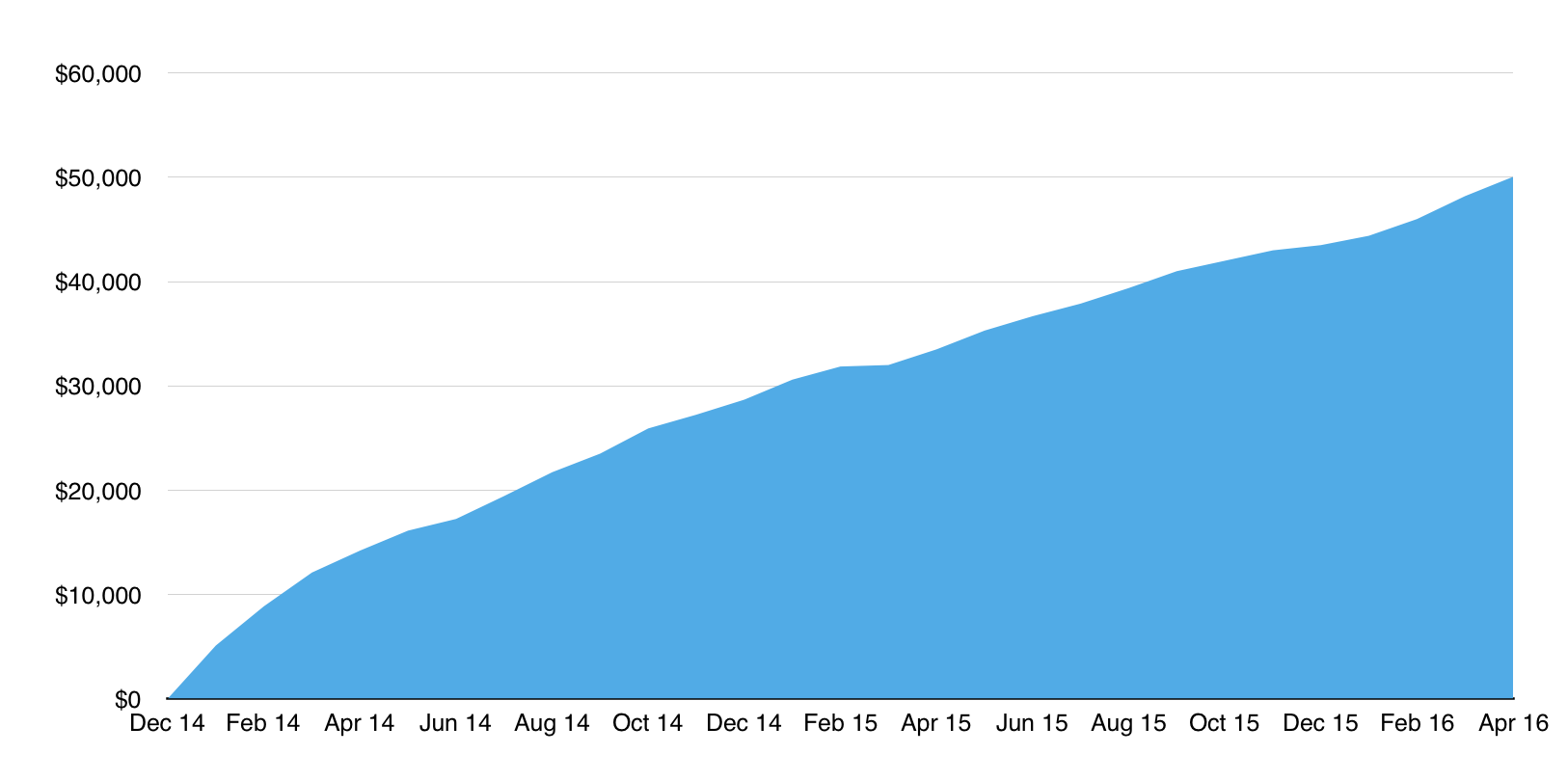 Total downloads: 1,088,580
Github Stars: 19,301
Ghost(Pro) subscribers: 4,705
Monthly recurring revenue (MRR): $50,038
Annual recurring revenue (ARR): $600,456
Average revenue per user: $10.59
Churn rate: 4.9%
Team size: 9 people across 5 countries and 3 continents (+2 on trial, and 2 open positions)
In summary? Everything is looking really good, and our growth is healthy, sustainable and profitable. We still do zero marketing, and 100% of Ghost's growth has been word of mouth.
Looking back on Year 3
Ghost's third year was a weird one, and in many ways a transitional year as both the product and the business went through some teething pains. Here are the highlights for the last year: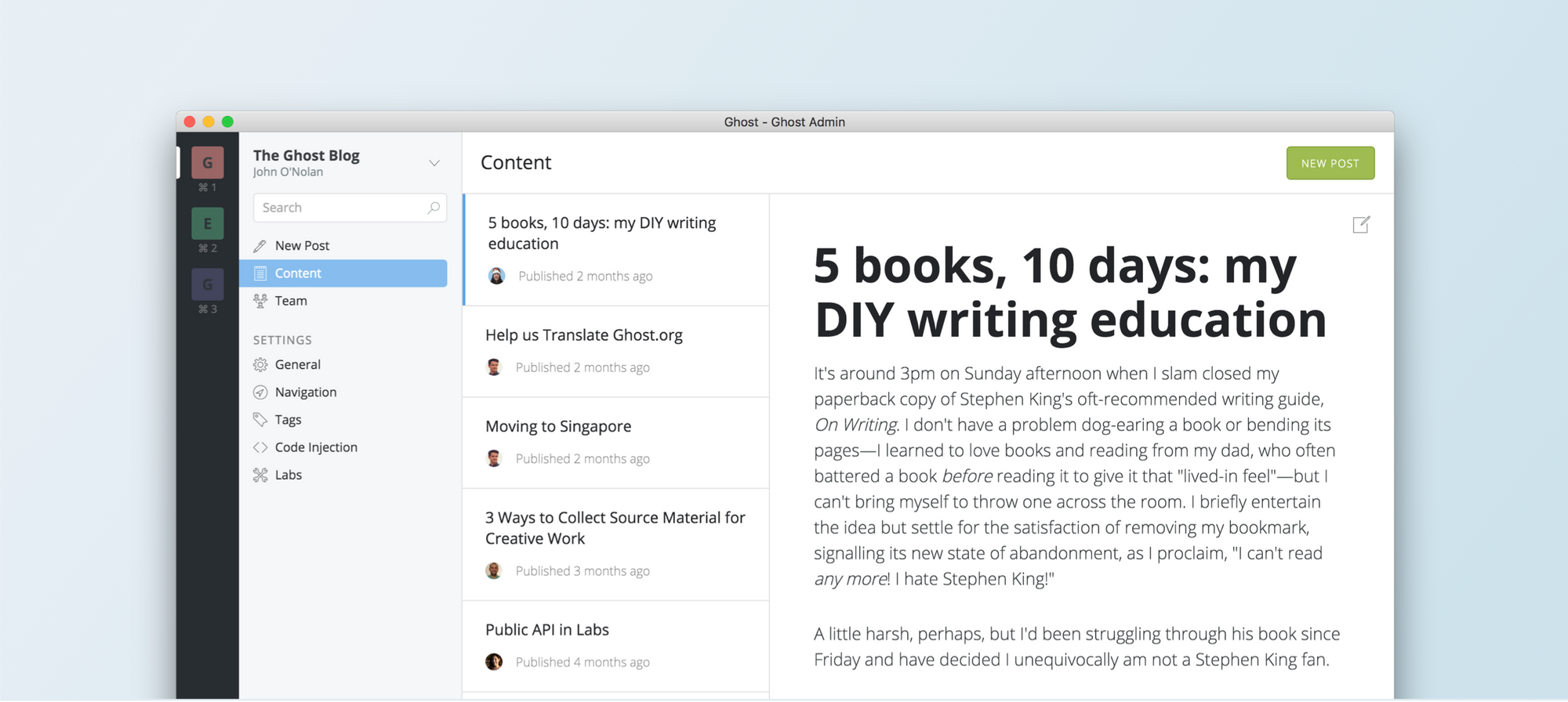 That's quite a list! But we're not overly satisfied with it. We spent a long time paying off technical debt in the last year, and we're in a much better place now because of it - but we didn't do as much as we were hoping for.
Ghost admin got a full redesign because the features outgrew the UI. We fixed countless architectural inefficiencies and functional bugs, and we migrated our servers (literally) across an ocean because Ghost(Pro) outgrew its infrastructure. We went from serving 10Million requests/month at the beginning of last year, to 100Million requests per month today.
In years 1 and 2 we moved as fast as humanly possible to keep up with demand and get the first version of the proverbial ship sailing. In year 3 we pretty much hit breaking-point across the board, and needed to patch some holes and update our strategy.
So, while we certainly didn't work any less, it felt like a quieter year than usual.
What's coming next
This week marks the start of year 4 for Ghost, and we're excited about it!
Recently we had a look back over the original blog post which outlined the vision for the first version of Ghost, and tried to imagine what that post would look like if we were to rewrite it today.
We've learned many lessons in the last 3 years, but the one which stands out most significantly is that there isn't much of a "personal blogging" market any more. Trends have moved on, and simple, beautiful platforms like Medium have come along to cater to individuals who just want to write something every now and then.
While personal bloggers have historically made up a large proportion of Ghost's user-base and fueled a great deal of its direction, we're now starting to come back around to what we originally set out to do; focusing strongly on a professional market.
We've always been really excited about the prospect of Ghost being used for serious publications, from companies like Buffer and Intercom who rely on brand journalism to fuel their marketing, to independent magazines and newspapers who build an entire business on top of their content. Those are the people we want to be building for.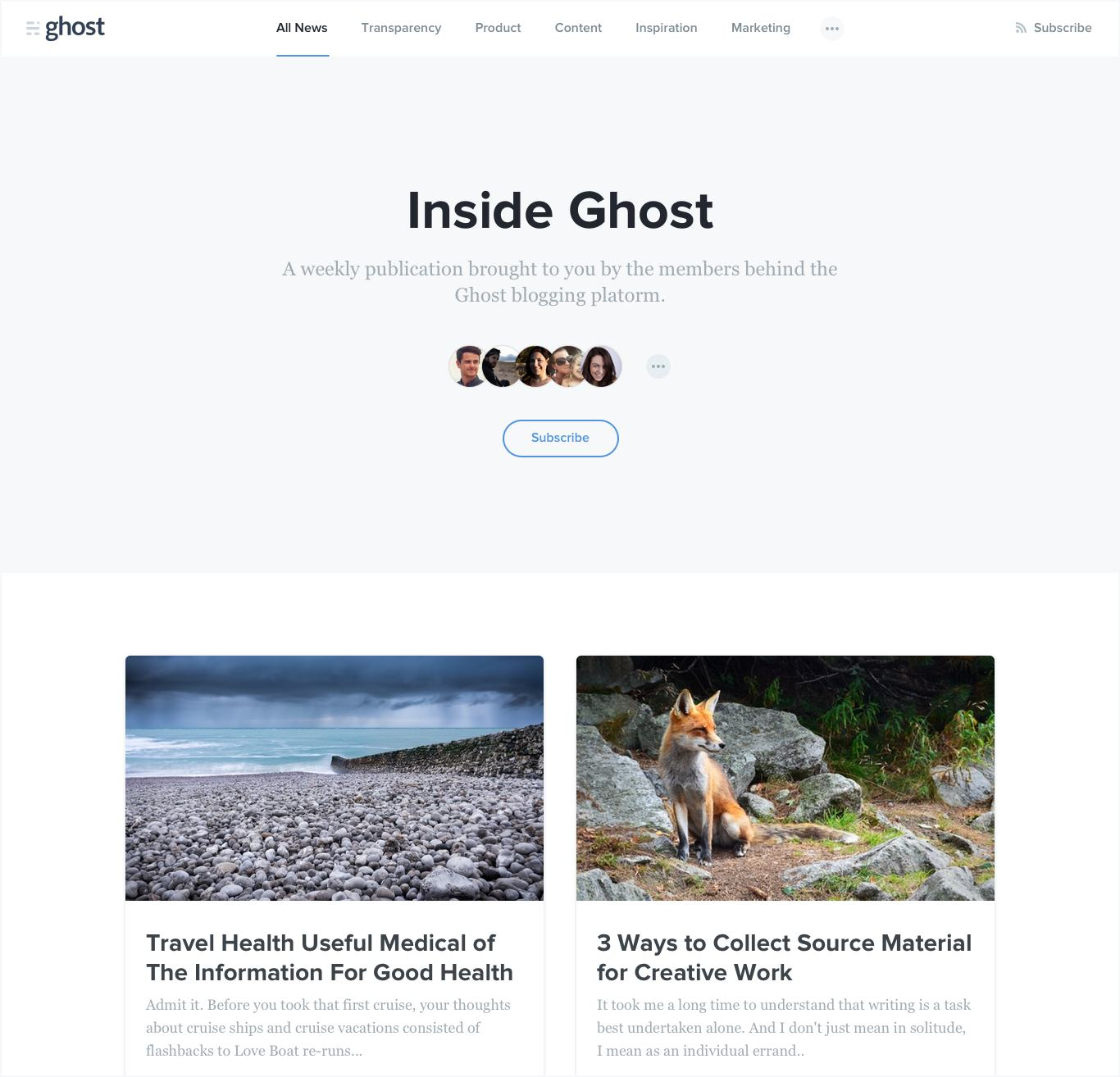 To that end, you can expect to see many more professional features coming to Ghost over the next year, from subscriber management and audience-growth functionality, to content analytics and performance tools.
We raised our prices a couple of months ago to reflect this, and we will continue to do so in future as Ghost continues to become more powerful. All users are automatically grandfathered on pricing, though, so early adopters will always get discounted pricing for life.
We don't have all the answers yet, but we're going to ship a lot of MVPs of new things this year and learn from them as we go.
If you run a publication for an organisation of between 8 and 800 people, regularly producing original content, we'd love to talk to you and get your feedback on some early tools we're working on. Send us an email to hello@ghost.org & say hi!👋
One last thing
We still haven't entirely figured out how we want to make apps for Ghost work yet. But in the spirit of everything mentioned above, we've started experimenting more.
We're going to be releasing this for the first time in the next few days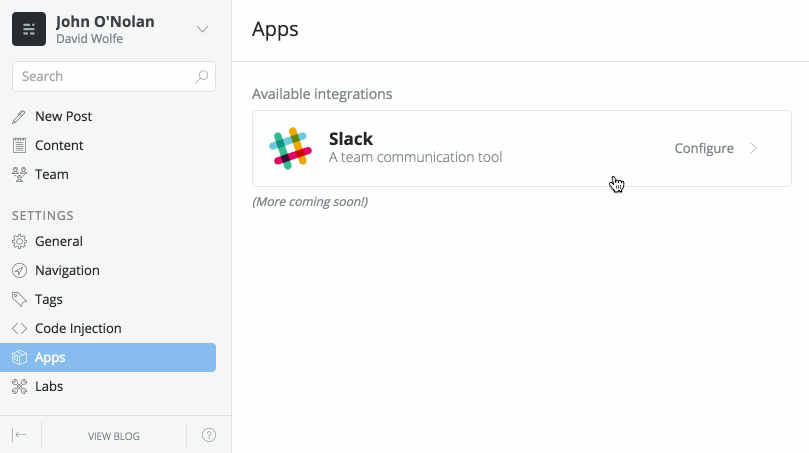 A small favour
We'd love your help to share our birthday celebrations, accomplishments and plans for the future!
Here's a pre-written status, to make it extra simple:
3 years old: @TryGhost now has $600,000 annual revenue and is starting to focus on professional publishers 🔥 /changelog/year-3/
or use 1-click links for Ultimate Efficiency TM: Tweet this or Buffer it
We'll be hanging out in the comments if you have any questions or thoughts! We're also having a party in our Slack Team which you're welcome to join!
Get notified when we ship new features.