Ghost Desktop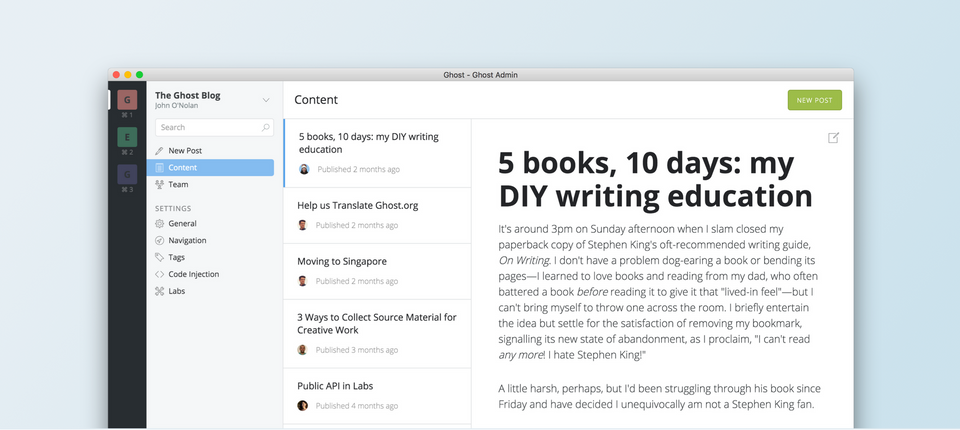 Using Ghost in your browser is great, but wouldn't it be useful if it had its own app to keep it separate from the noise of all your other tabs - while providing quick access to all your blogs whenever you need to use them?
Well, Ghost Desktop is our new app – available on Mac, Windows and Linux – which does exactly that!
We've had it an open developer preview[1] going for a few weeks, and today we're launching the full version for the first time.
As many of you already know, Ghost is an open source project run by a non-profit foundation (that's us!) – and today is a truly great example of what a great combination that can be. This project was developed pretty much single-handedly by volunteer contributor, and Microsoft Open Source evangelist, Felix Rieseberg. (Who is just incredible)
This first version of Ghost Desktop runs beautifully, updates itself automatically, and is (of course) completely open source.
We hope you like it!
Please note: If you used the developer preview edition of Ghost Desktop you will need to uninstall that copy manually and then install this official release.
---
Get notified when we ship new features.