This week we're going all-in on one idea: the power of consistent creation.
💬 In this week's issue:
Patterns of success. See what a recent study revealed about winning online.
Consistency tips. Learn how to craft commitments you can actually stick to.
The 1k milestone. Discover what it took for one newsletter writer to reach 1,000 subscribers.
---
📈 70 Blogging statistics for 2022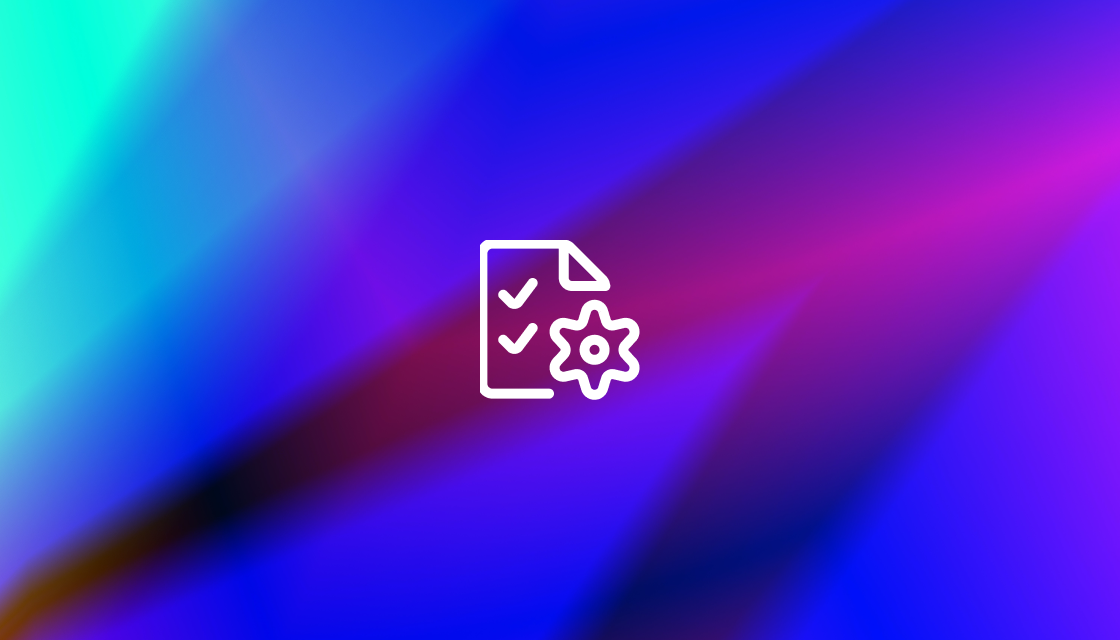 There's considerable overlap in the methods that help newsletter writers and bloggers grow their audiences and income. Recently Ahref's compiled a list of statistics to help guide creators towards the activities that most often lead to success.
Here are 3 worth paying attention to.
Customers > eyeballs. 45% of bloggers who earn over $50,000 per year sell their own product or service, while only 8% of lower-income bloggers do that.
As our team has written before, "Advertising is at odds with the principles of creating good content: it requires a broad audience with a smaller, less manageable return." (Source) If you want to make a living from your work, then you need to control how your content makes money.
Promote or perish. Higher-income bloggers put much more emphasis on promoting their content than lower-income bloggers do.
Publishing great content is only one part of the creator journey. In order for your work to accomplish everything you know it can, it needs to be shared in the communities and social channels that house your audience. Go to where your people already spend their time.
Slow and steady. Only 5.7% of pages will rank in the top 10 search results within a year of publication.
We tend to hear stories about breakout successes all the time. But those are the extreme exceptions to the rule. If you're serious about growing, start measuring your work in terms of years, not weeks or months.
---
🗞 Latest tips & stories
---
🏃 2 Practical tips on staying consistent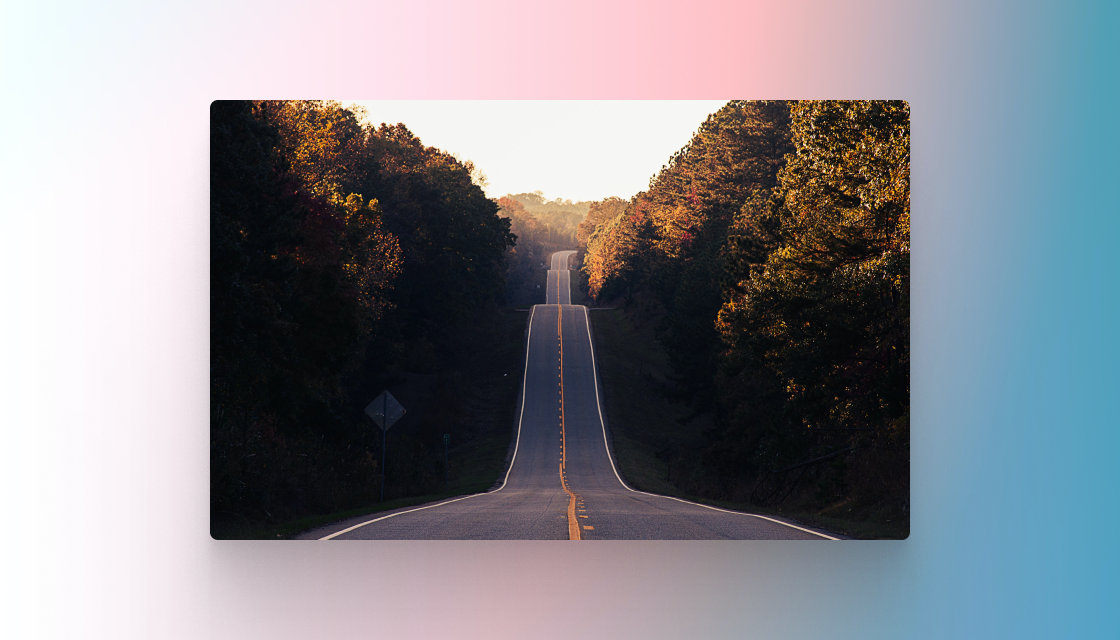 Consistency is one of those terms people throw around a lot. A quick search of our own resources collection reveals that we use the word in almost every resource we publish.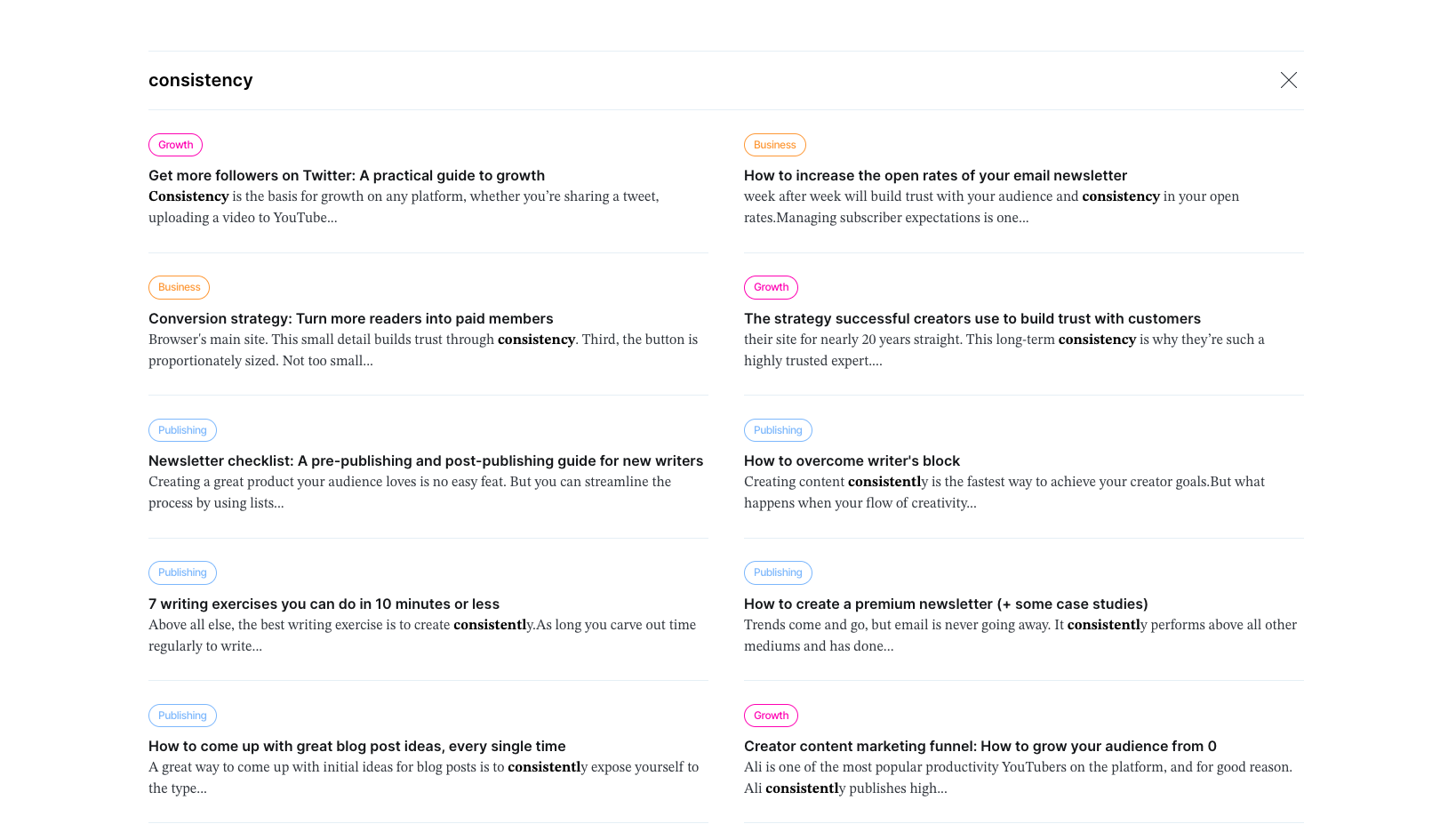 But what does it actually look like? Contextually? In the day-to-day grind of building something valuable?
Here are two principles that offer a more concrete way to think about this term.
Consistency doesn't take breaks. "Whenever this idea is brought up, people are quick to interject. 'But … I do these things and I don't get the results.' And it's true, most of us make the right choices most of the time. But most of the time isn't the same as all of the time." — Farnan Street
This first tip is a bit of tough love. Many creators are consistently inconsistent. They'll publish 5, 10, or even 20 pieces of content in a row. Take a few months off and then jump on the routine again. But every time you pause, you're essentially hitting restart on your creator journey. That's why this next point is so vital.
Establish upper and lower bounds: Never less than X, never more than Y.
This idea comes from Greg McKeown's book Effortless where the author provides tips for getting more done with less struggle. For creators, make boundaries for your work that are realistic to commit to, even in the craziest of circumstances. One example would be, "I'll never publish less than 1 new article every 2 weeks, and never more than 1 new article per week."
The lower bound gives you room to breathe while the upper bound provides a ceiling to prevent burnout. If you want to create more, start scheduling those additional items in advance so that you build a creative runway (this is the proper way to take a break from creating and remain consistent!).
---
⏰ How The Ask reached 1,000 email subscribers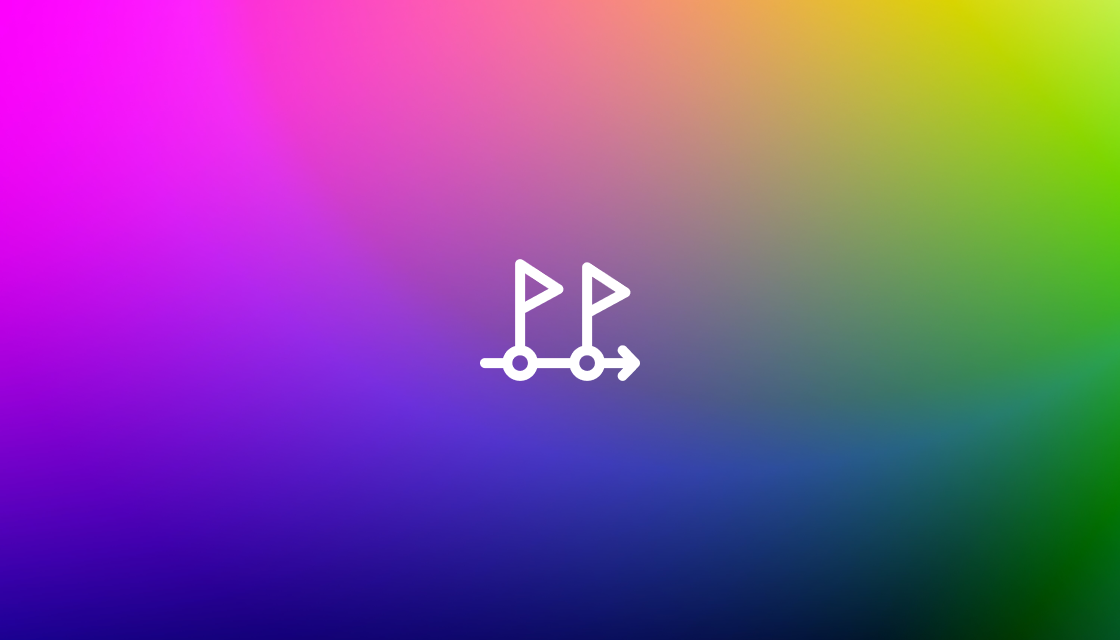 The Ask is a business-focused newsletter run by Ellen Donnelly. After hitting the 1k milestone, Donnelly took some time to calculate what it took to get there.
They published 62 editions.
They spent over 550 hours (about 9 hours per post).
They shared each article in at least 4 ways: LinkedIn feed, Instagram stories or reels, direct messaging potential readers, and on at least one forum-type site (Reddit, Quora). Mind you, these were all in addition to emailing the newsletter to their list.
But more than anything, Donnelly attributes their success to, you guessed it, consistency.
I published sporadically at first, then bi-weekly from June 2020. In August 2021 moved to weekly posts. What I know is that what I've done is entirely replicable and it's a strategy based on hard work, not luck. — Ellen Donnelly
---
👀 Curators pick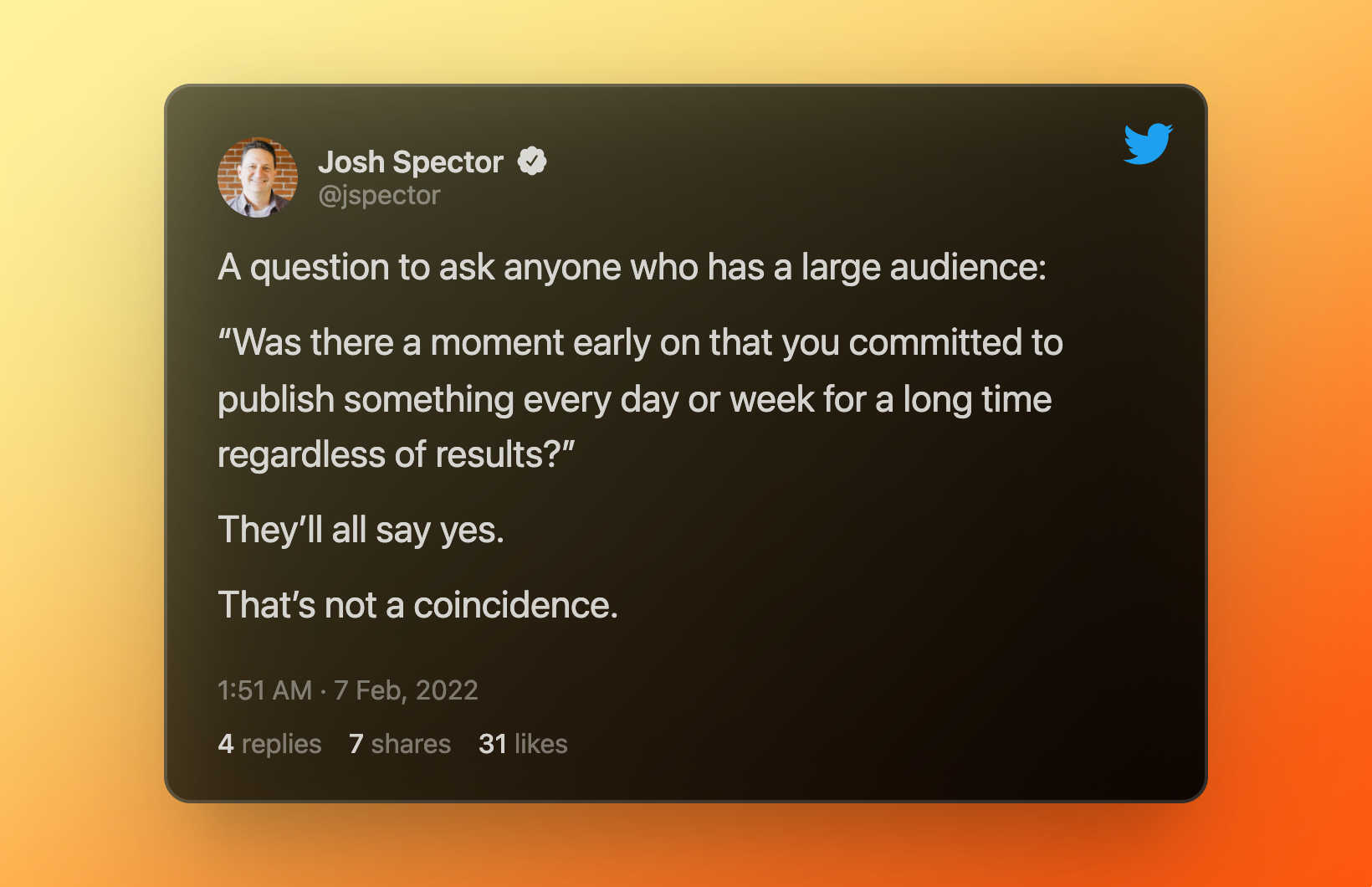 ---
❤️ Enjoy this newsletter?
Forward to a friend and let them know where they can subscribe (hint: it's here).
Anything else? Hit reply to send us feedback or say hello.
Join the invite-only community! Connect with like-minded people who create content professionally. Fill out this form to get on the list!
---